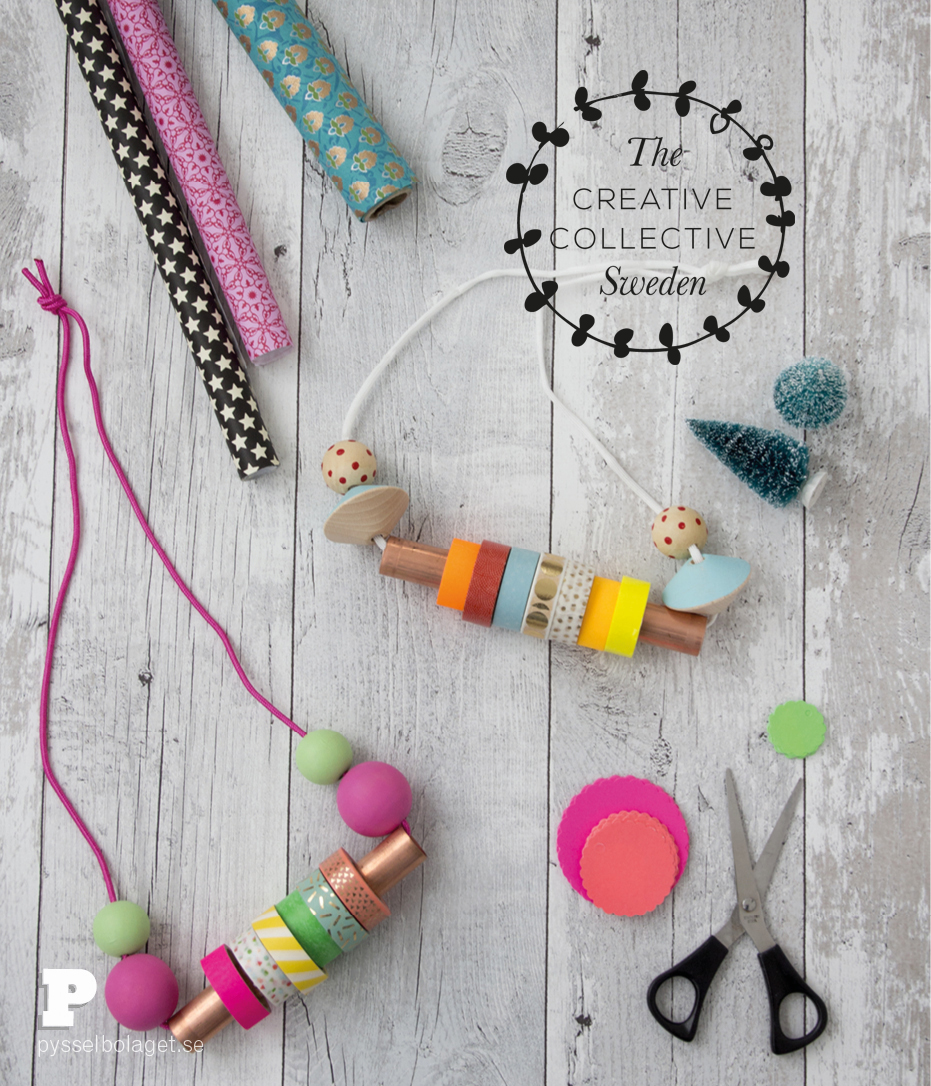 Welcome to Pysselbolaget, aka The Crafty Swedes! I hope you payed a visit to Brittany at The House That Lars Built yesterday. She is the first amazing guest in the Creative Collective Sweden Christmas Calendar. Thank you so much for a wonderful post, Brittany. Today is the third day in December. Gifts will soon be wrapped and the tape will be used. In our home we love to use washi tape, especially around Christmas time. Washi tape is available in numerous designs and colors – and the rolls have a tendency to spread throughout the house. So, today we make a simple tape dispenser for our collections of washi tape rolls.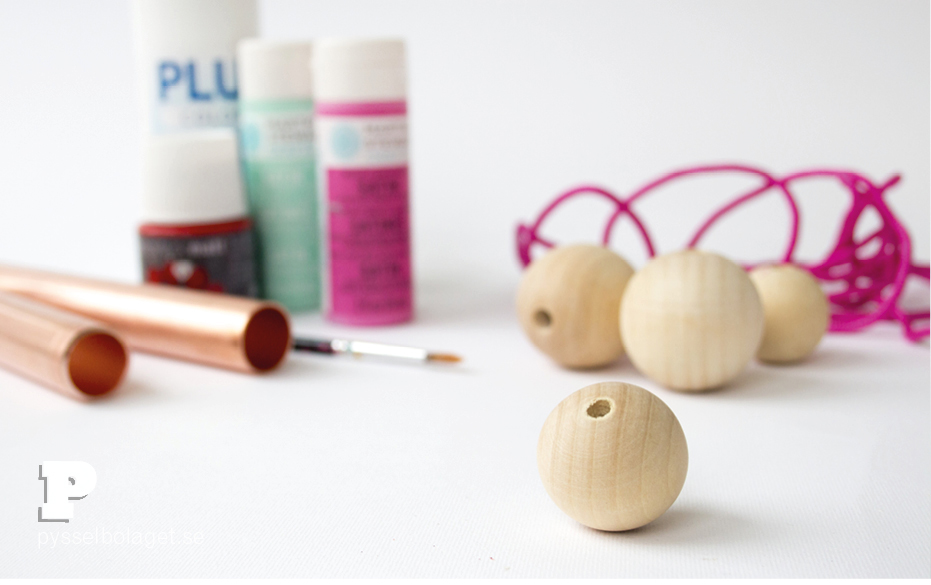 You need a copper pipe, wooden beads, a piece of paracord, hobby paint and a brush. Our pipe was too long and we have also had to use a pipe cutter.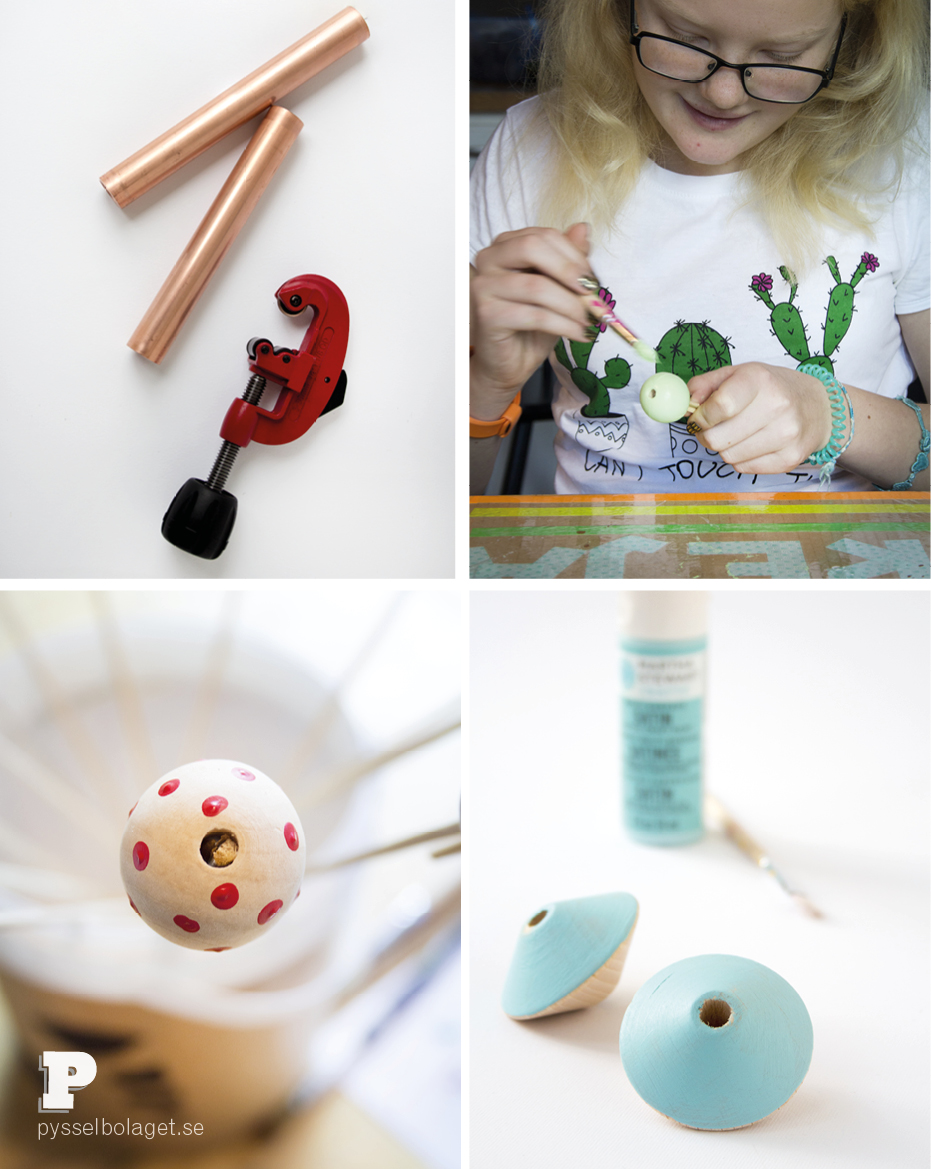 We start by cutting our pipe to the length we want. Pipe cutters can be found in the hardware store and it's easy to use.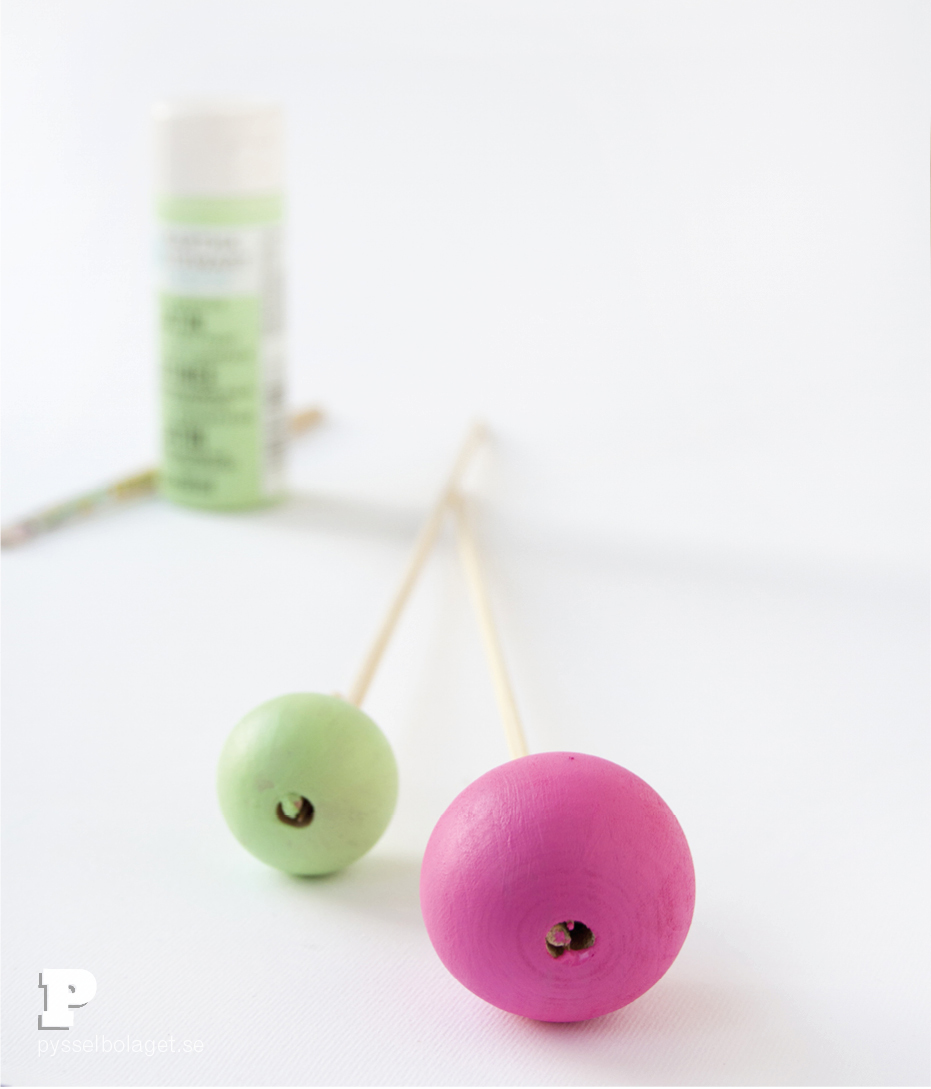 We put the wooden beads on barbecue sticks and paint them in different bright colors. Since we don't always agree on colors we make one tape dispenser each. I want the pattern on my beads, while Freja prefers single colors.
When the paint has dried string the beads and pipes on the paracord. Yep, it's done. Easy peasy!
The tape dispenser are easy to hang over the edge of a chair or a door handle. They are easy to take along, and we can gather all our pretty washi tape on our dispensers. As long as no one unties the knot the tape rolls will stay in place.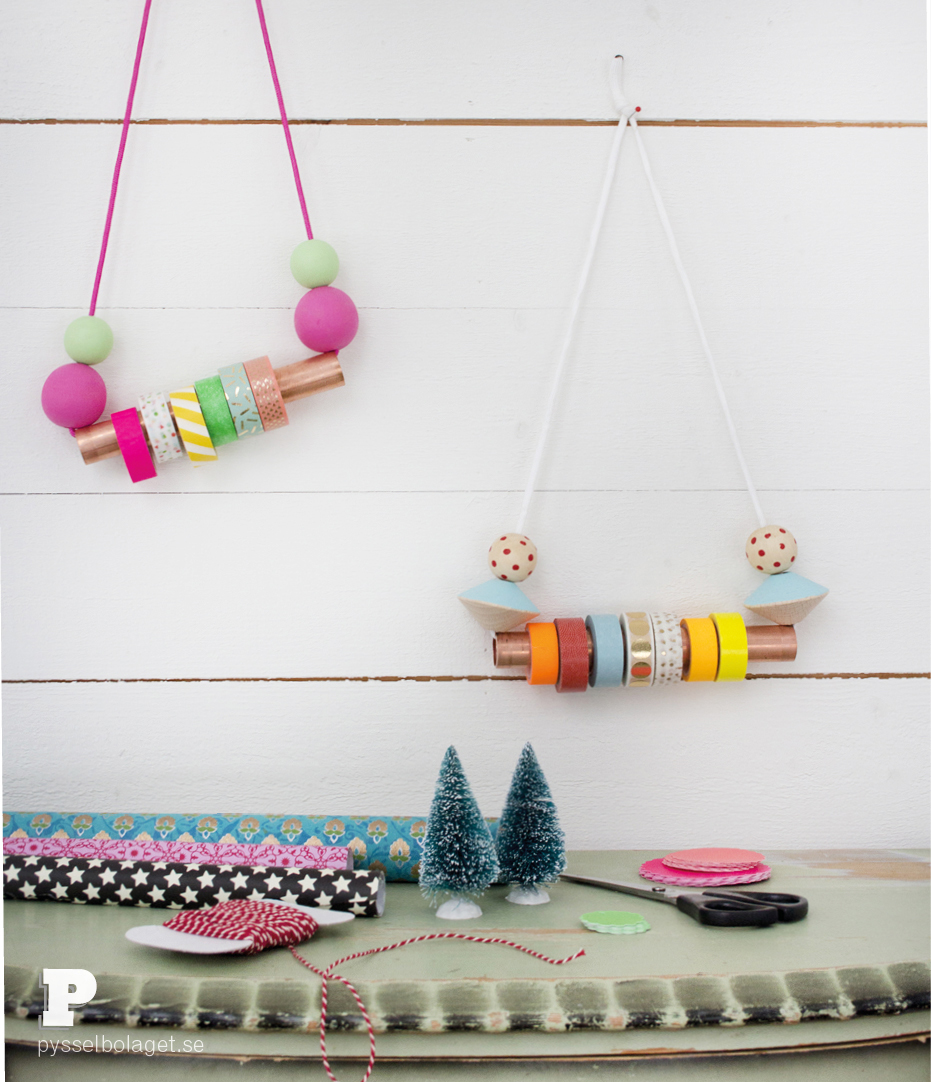 We have washi tape from lots of different stores, for example Make&Create, Panduro and Ikea.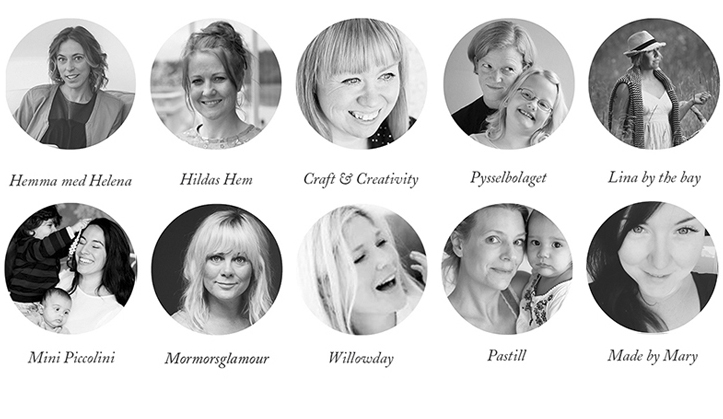 Thank you for dropping by today. Tomorrow the calendar continues on to Mina at Mini Piccolini.
Also follow the calendar on our Facebook page or Instagram accout. Freja and I will be back with a new post in the calendar at Lucia, but check back with us before then. We hav many more fun projects planned for you in December!