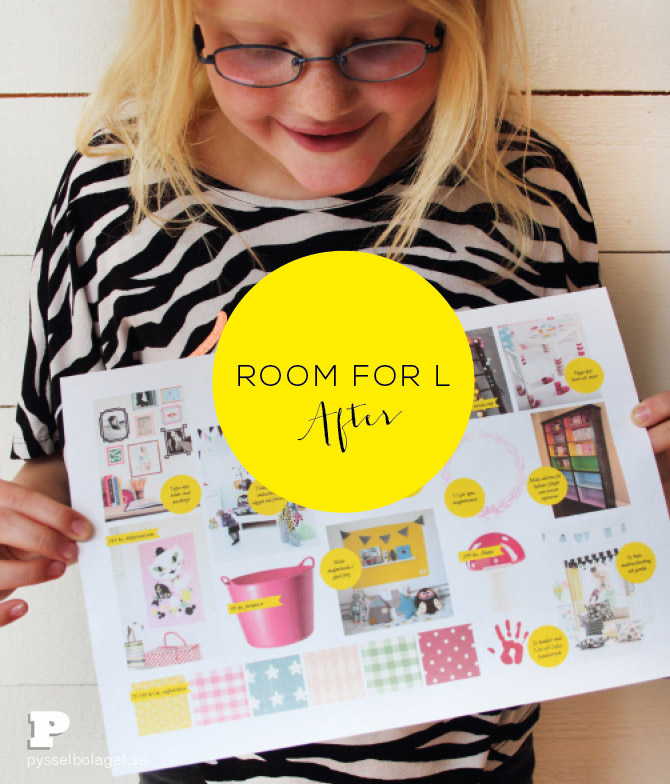 For a few weeks we have shown you big and small projects that can brighten up a kid's room. The actual room is now ready to be presented. Check it out!
This is little L's room when we first arrived. The room has a beautiful large window and nice white walls. The crib is no longer used for sleep, but works as a mini sofa for the little lady. To get an overview of what we wanted and could do, we put together a moodboard.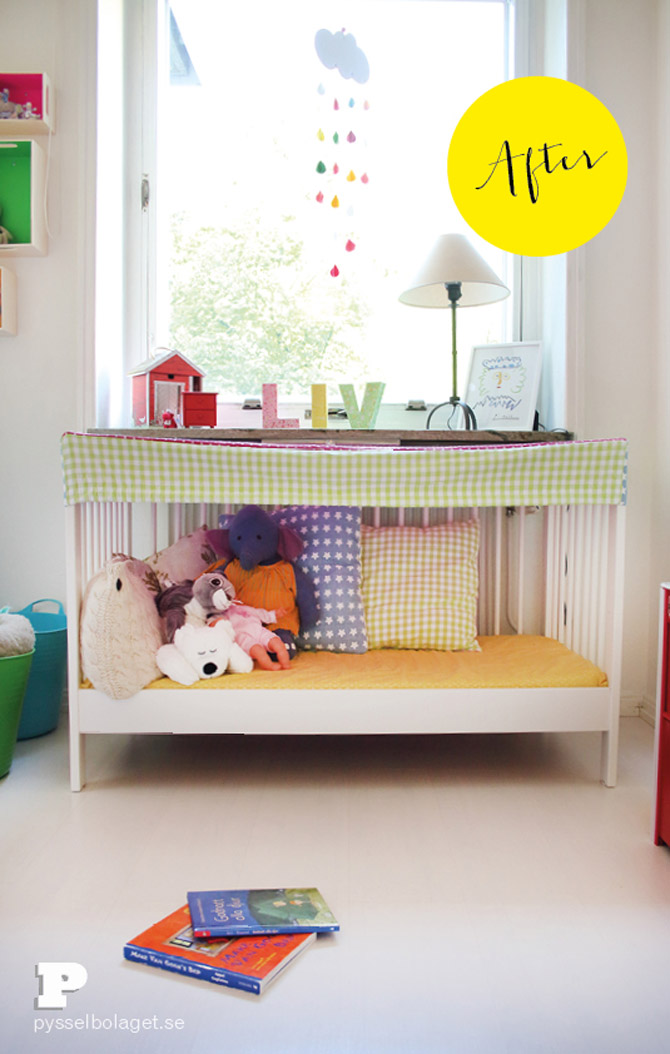 Our first project was to do something fun with the bed. We gave it a roof of fabric to turn it into a hut, new simple no-sew pillows and a mattress cover.
The roof is removable when the play is over. Little L is not completely convinced that the roof is a good idea, but her little cousin thinks that the hut is great! L's mother also turned a simple rice lamp into an adventurous hot air balloon that is now sailing across the room on it's way to new and exciting adventures.
Our next big project was to liven up white chairs and tables. We used vinyl foil in different colors to give the furniture color and charm.
We also painted part of the wall with the magnetic paint and made matching magnets.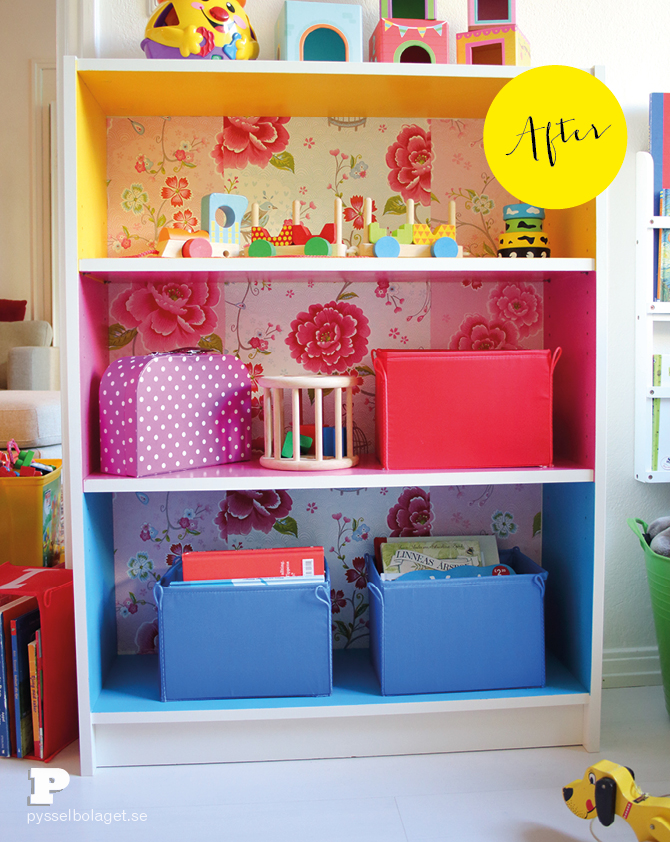 The shelf gave us a headache, but the result was great and we are happy with it.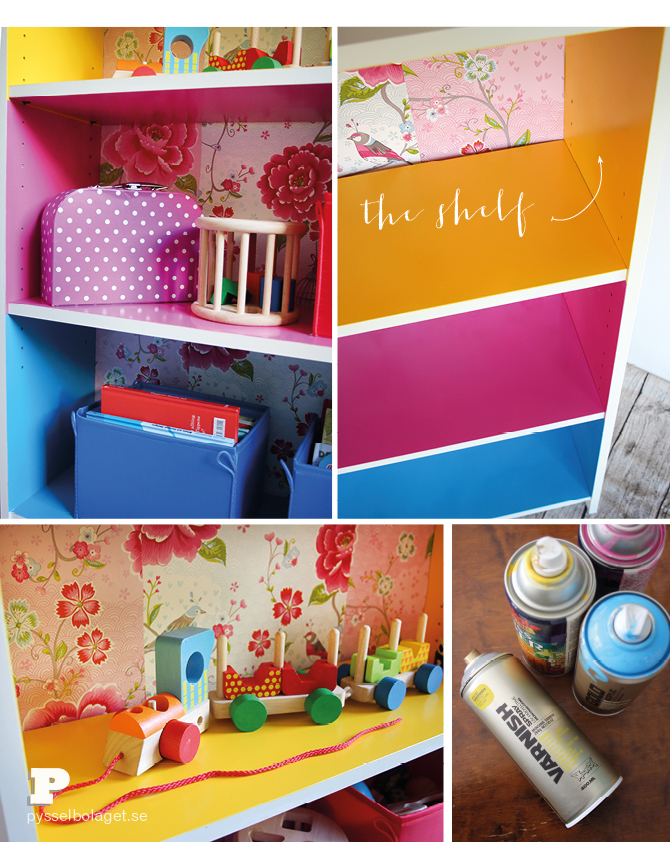 We spray painted the shelves in different colors to match the existing back panel.
Little L's rooms nice white walls got decorated with postcards and washi tape. The cards can easily be replaced when taste changes and washi tape is available in gorgeous colors and patterns.
Three sweet boxes in wood got new color and function. They become shelves for small fragile items.
We made a garland, all without sewing!
The garland gives the room color and an airy feeling. Do you recognize the animal hooks? We did this several years ago but they have now found a home! The painting is also a pysselbolaget project that found a new place to hang out.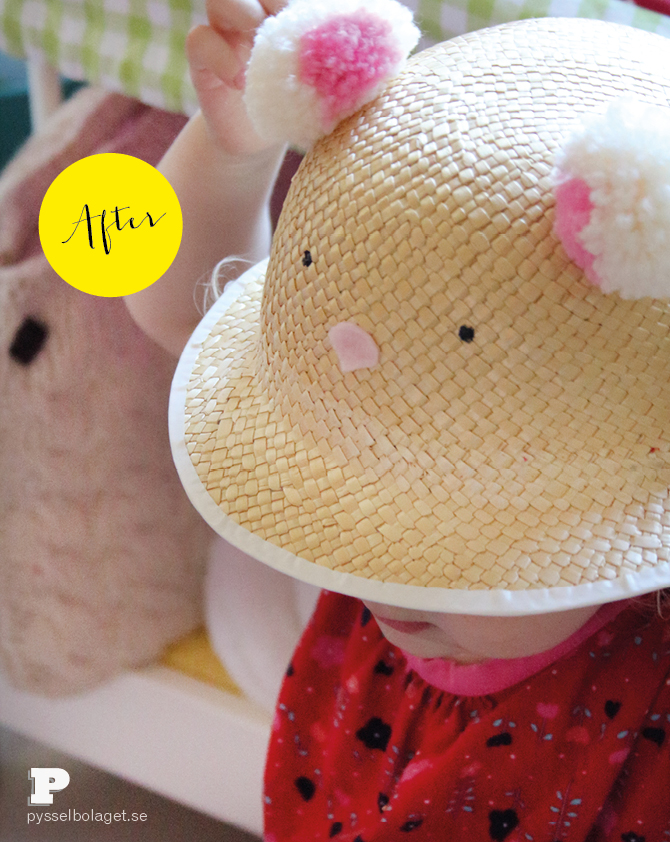 Every kids room should have clothes to use for play. We found hats at the flea market and transformed them into animals.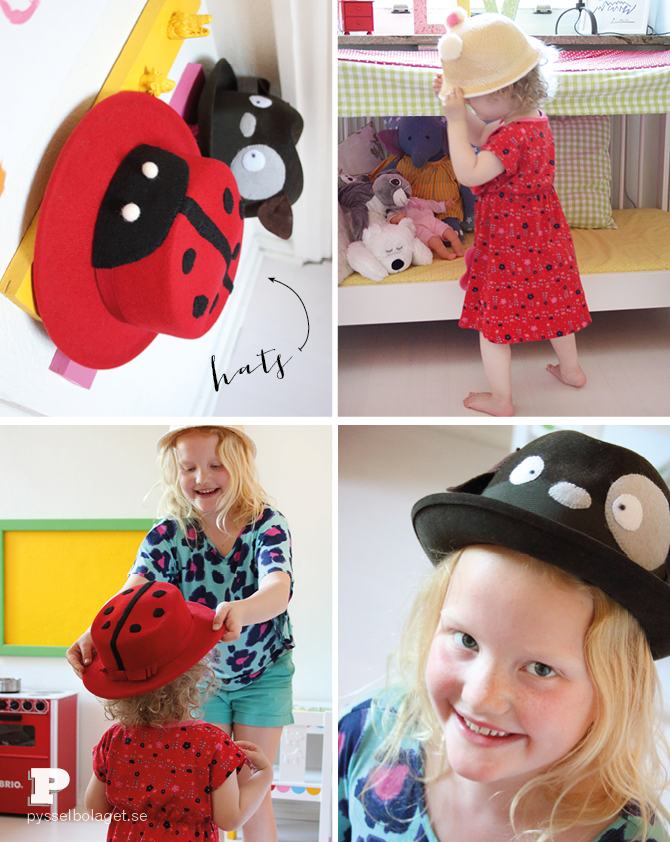 A ladybug, a teddy bear and a detective dog moved in with little L.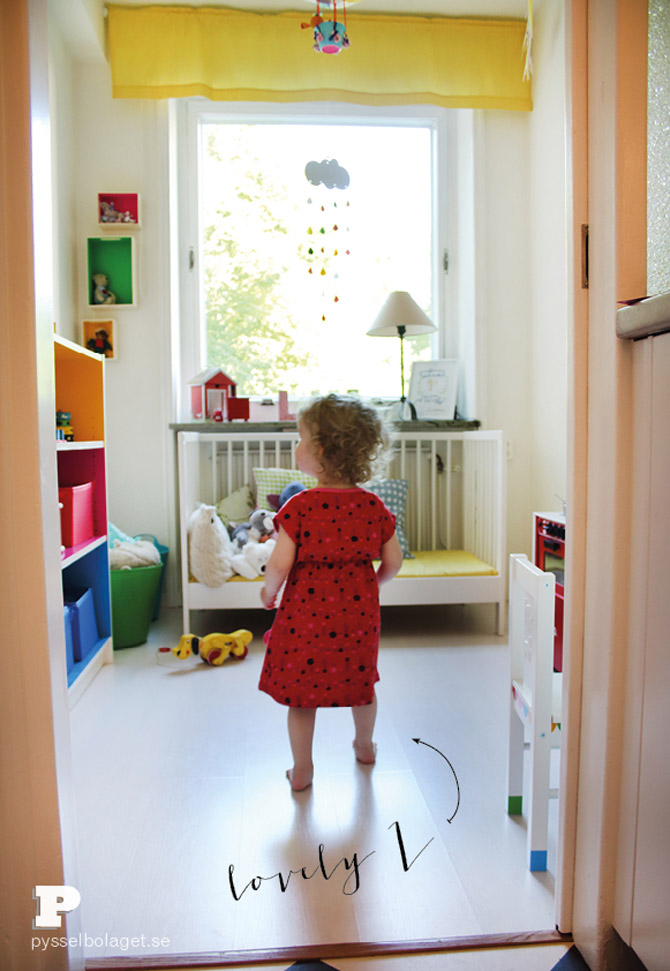 Vi är nöjda och det verkar som om vi får godkänt av lilla L. Förhoppningsvis har vi även lyckats inspirera er!