Some toys are more important and played with than others. Sometimes it is tempting as a parent to save them, even though no one plays with them anymore. Today we'll show you a way to take advantage of dear old toys and make sure they get a new task.
You need färdiglekta plastic toys, a lamp stand, glue and spray paint.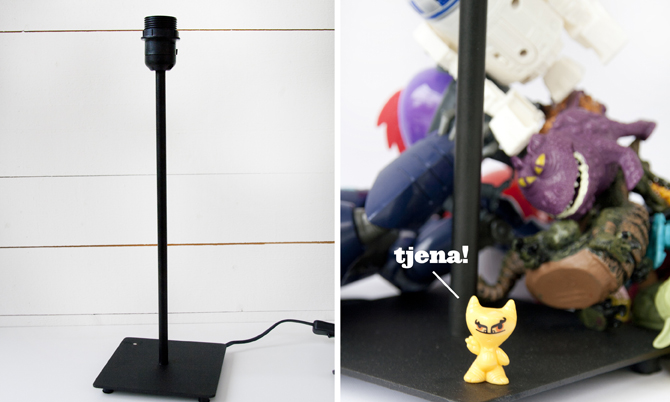 What we should do is to decorate the lamp base with the old toys. It can be painstaking but is definitely worth the time. Our lamp stand from IKEA and have a good and spacious base.
1. Start by placing the toys in the order you want them. It's good to have a bunch of toys to choose from, some fit better than others. 2nd Try to find toys that can stand on each other, then the light is even more fun to watch when it's finished.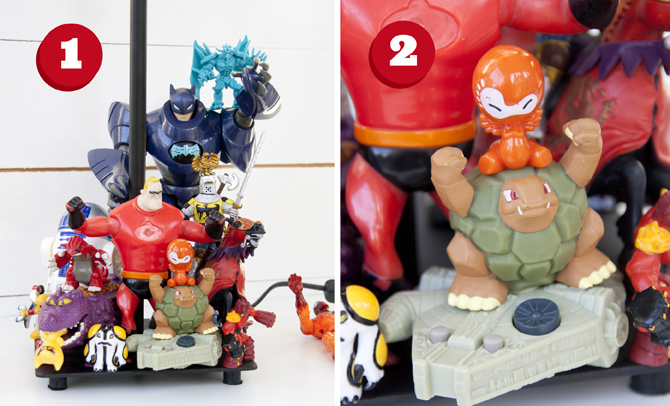 When you feel happy, you may want to take a few pictures of your setup, let namely the pick of all the toys again. 3rd Toys should be on each other it is advantageous to glue together before you paint them. 4. Another very important thing to do before you paint is to pick out any batteries. These are going to battery recycling - but you know probably already.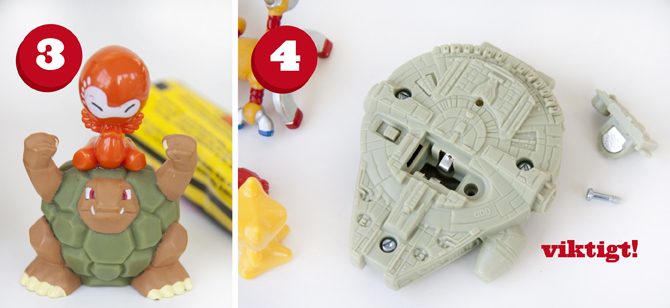 5th When the batteries are removed and the adhesive has dried, it is time for painting. We have used spray paint, partly because it is easy to get the paint to cover and partly because it is quick to paint. There are a few things one must consider when using spray paint, the color is very difficult to remove so do not spray on surfaces you're afraid of. The paint also smells very strong and the best thing is to stay outdoors when you use it. Read the paint can's instructions before you start.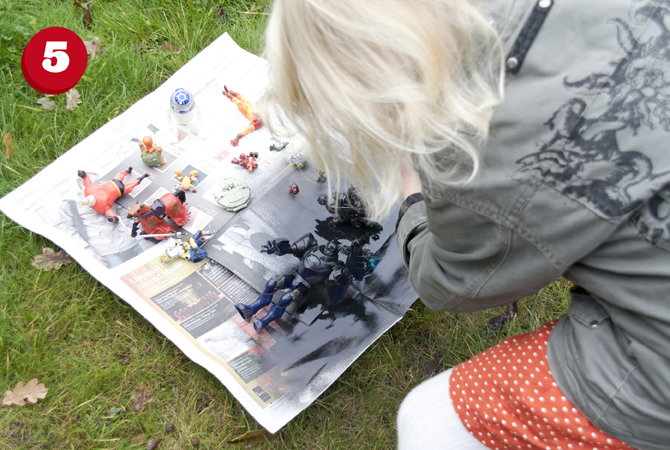 We put our toys on a tray lined with newspaper, so it's easy to carry in the toys when they aired clear. Spray thin layers, in a couple of rounds, otherwise there is a risk that the paint flows.
When you are happy with the results you paste the toys on the lamp base. We gave our lamp an extra quantity of color when all the toys were in place and had dried. Then it is actually finished. On a lamp shade and enjoy the results. How nice was our black light!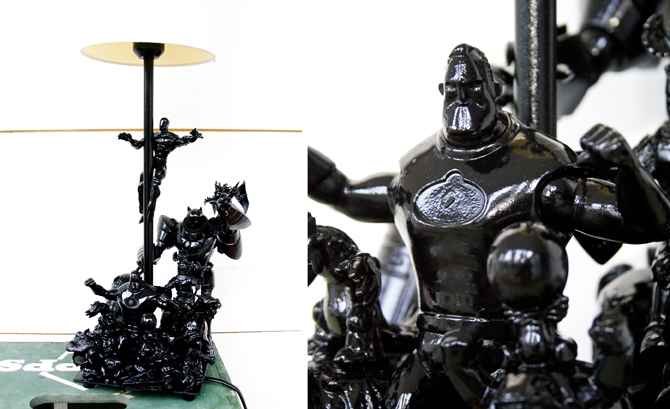 We were so pleased with the results that we did another one!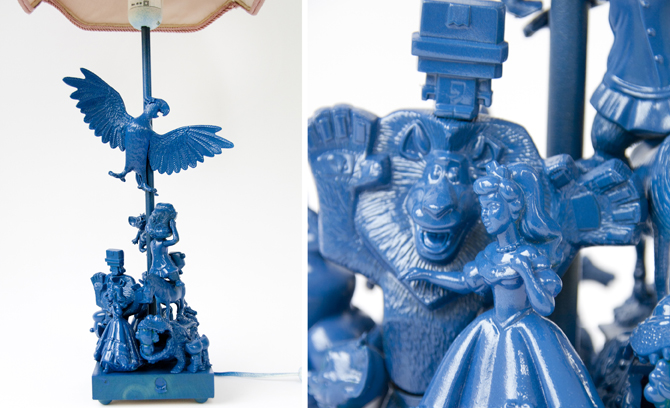 Do you have to paint the lamp? Not then - this little creation was allowed to keep their original colors!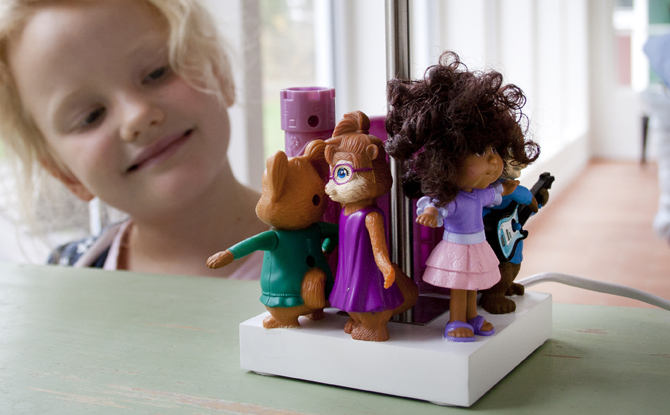 The lamp will be right fragile whichever glue you used. Think about it when you choose the placement of your lamp.
Craft Company

That tweaking is fun but it can sometimes cumbersome to figure out what to do. This page will Crafts Company regularly provide you with inspiring, fun and not too difficult puzzles. Crafts Company is comprised of Freya, who is 9 years old, and Freya's mother Karin, who is in his prime.

Many parents like to do crafts with theirchildren but They find it hard to know where to start. Our aim is to show fun and easy crafts for parents and kids That does not Require too much knowledge, equipment or time. We are Freya, 8 years old, and Freya's mum Karin.