Har ni svårt att hitta era nycklar ibland? Det har vi. Problemet löser vi med nya fina nyckelringar – av vinkorkar! Dagens pyssel är kort och snabbt. Häng med!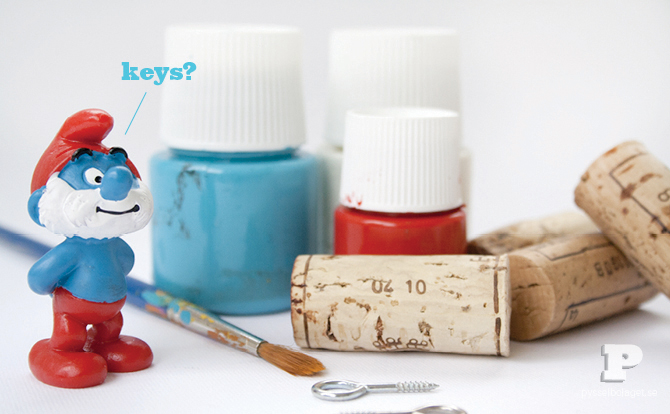 Ni behöver vinkorkar, hobbyfärg, penslar och skruvöglor.
1. Börja med att måla korkarna. Vi använder lite maskeringstejp för att få fina raka kanter.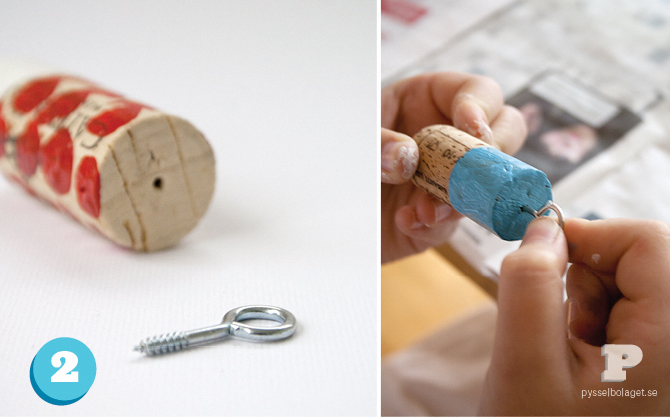 2. När korkarna är torra skruvar ni i öglorna. Då var vi klara.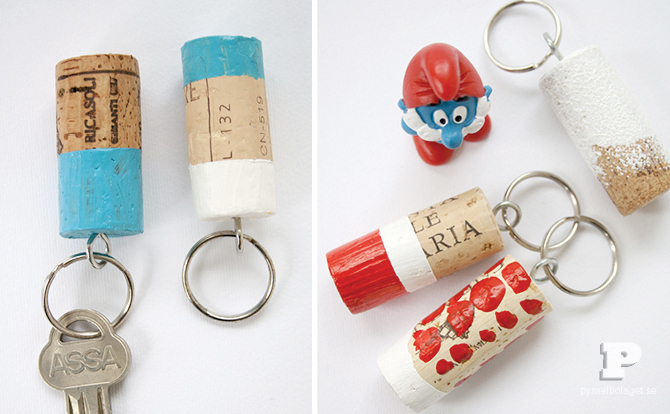 Så här blev våra…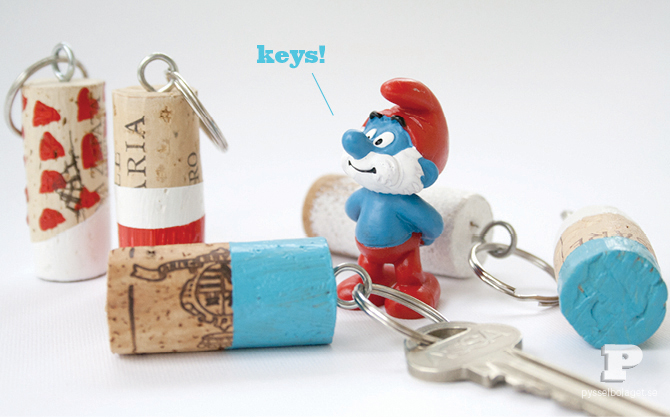 … och nu ska vi hitta nycklarna i fortsättningen.
Having trouble finding your keys sometimes? We have. The problem is solved with new fancy keychains – made of wine corks! Today's craft is short and sweet.
You need wine corks, hobby paints, brushes metal hooks.
1. Start by painting the corks. We use masking tape to get nice straight edges.
2. Once the corks are dry attach the metal hooks. Done.
Ours turned out like this and from now on we'll have no problems fining our keys.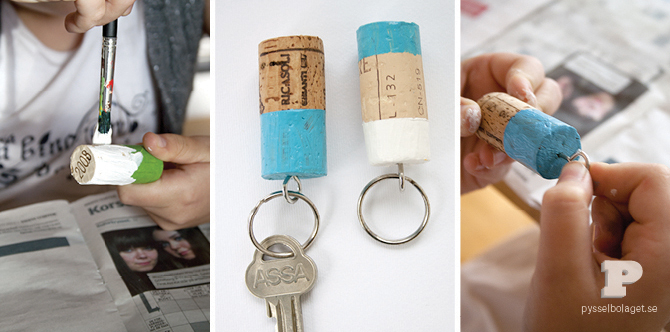 Pysselbolaget

Att pyssla är roligt men det kan ibland var bökigt att komma på vad man ska göra. På den här sidan kommer Pysselbolaget regelbundet förse er med inspirerande, roliga och inte allt för svåra pyssel. Pysselbolaget består av Freja, som är 9 år, och Frejas mamma Karin, som är i sina bästa år.

Many parents like to do crafts with their children but they find it hard to know where to start. Our aim is to show fun and easy crafts for parents and kids that doesn't require too much knowledge, equipment or time. We are Freja, 8 years old, and Frejas mom Karin.