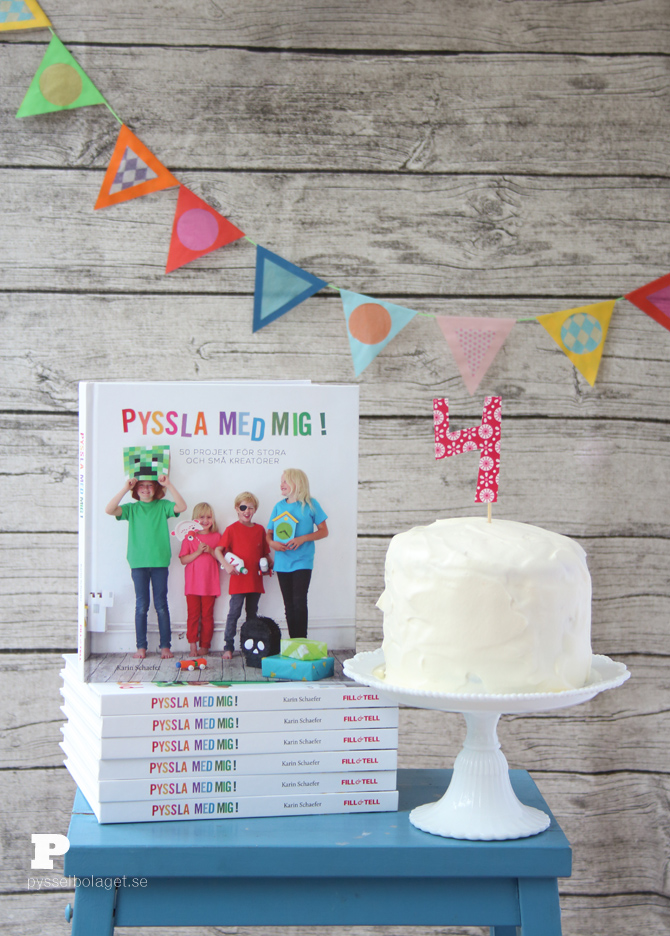 Pysselbolaget is turning 4 years old and we are celebrating the event with a giveaway. Unfortunately the book we're giving away is in swedish only. But if you can read swedish you're welcome to participate!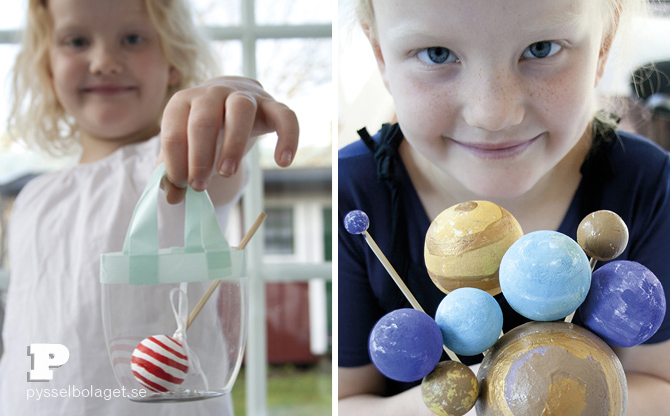 It is hard to imagine it's been 4 years since Freja and I did our first post on Pysselbolaget. Today there are over 300 projects on the blog and we intend to keep up the pace. We still think it is lots fun to make things and we know a lot of you think so too. The blog is not the only thing growing like mad, Freja also got older and wiser. Check out theses two early posts if you don't believe me; plastic bottle purses and funky planets.
We also made a craft book that came out last year; Pyssla med mig! 50 projekt för stora och små kreatörer.
The book has been very well received and it makes us very, very happy. If you can read swedish you now have the chance to win a book for you – and one for a friend!
To participate and have a chance to win our book:
1. Follow Pysselbolaget on Instagram and / or on Facebook.
2. Tag a friend who you think would love our book and write a comment on why you think your friend deserve the book. Share this post if you like – but it's not required.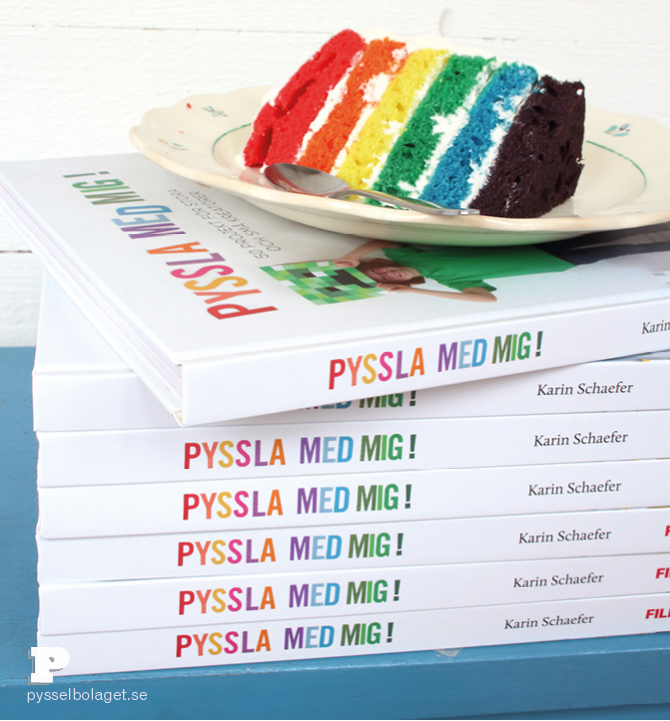 The giveaway ends November 10, 2015 at 18:00 CET. A winning pair of friends from Instagram or Facebook will be appointed by Pysselbolaget, and the decision can not be appealed. Altogether we give out two books. The winners will be published November 12.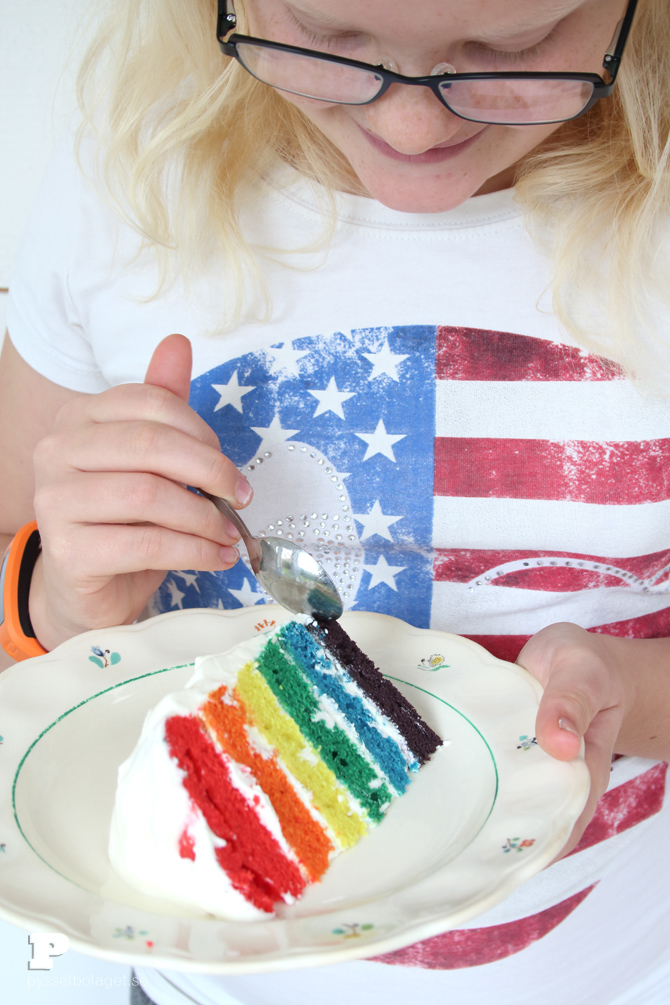 The amazing rainbow cake is made from a recipe from the blog Amy's piece of cake.