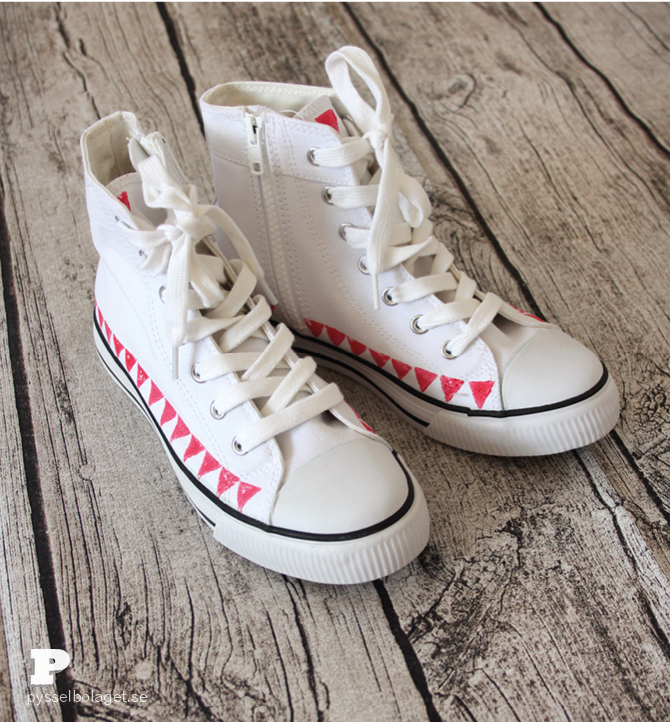 The schools has begun in Sweden and new clothes has been purchased for the autumn. To get a pair of more personal shoes, we decided to print a pattern on them. Would you like to do the same? If so, check this out:
You need a pair of canvas shoes, fabric paint and an eraser to make stamps of. You also need an iron.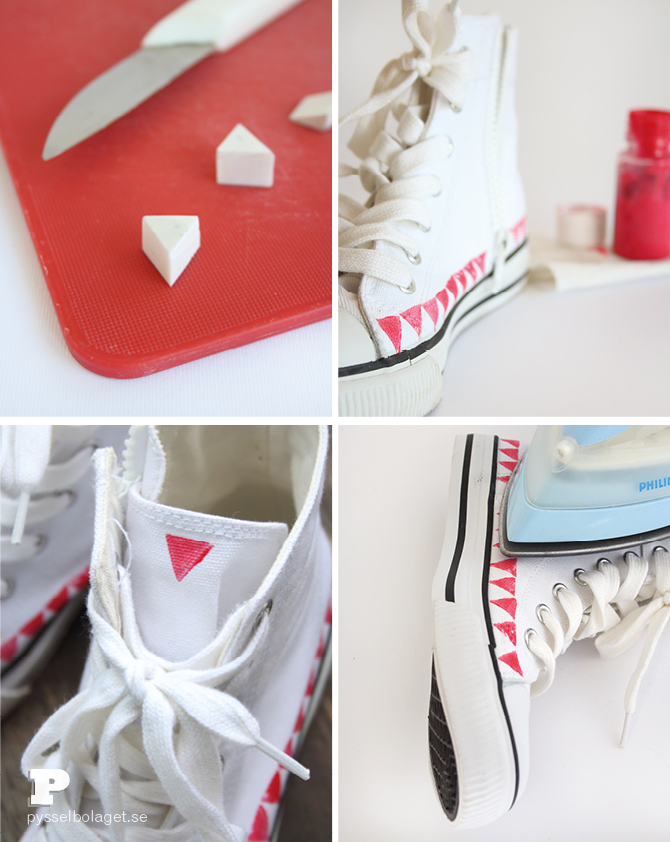 Erasers are excellent to make stamps of. We cut ours in little triangles. Other things that works well as stamps are wine corks or potatoes! Dip the stamps into the paint and press a pattern. Read the label to find out for how long the paint needs to dry. For the paint to last through rain and damp the paint needs to be fixed. It's done with an iron and there should be instructions on the label as well. Just make sure not to iron on the rubber soles – they will melt.
Ta-da! New and very personal shoes.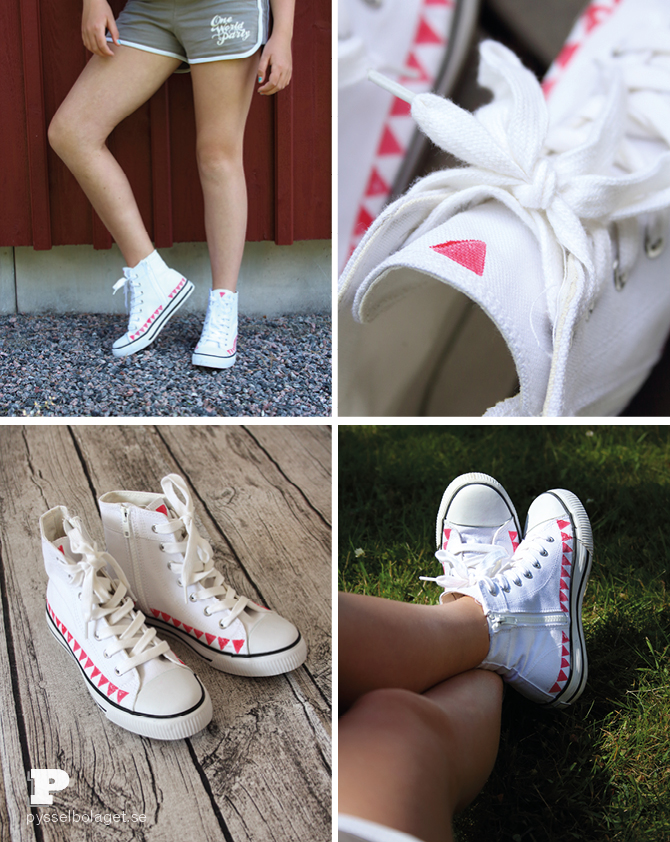 Freja is very happy and she has no problem finding her own shoes at school. Need more tips? Helena at Craft & Creativity has made beaded shoelaces on her blog. Check it out and you can have the coolest shoes in the neighborhood!