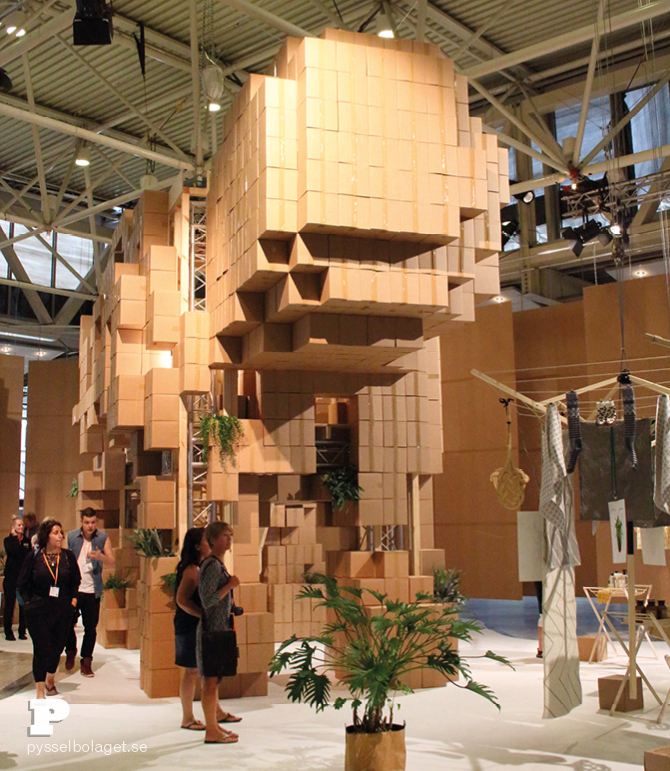 Formex Fair is a trade show where shopkeepers come to see new products and meet designers. The exhibition halls are filled with furnishings, clothes, toys and other things that we'll find in shops around Christmas. At the fair is also an opportunity for people in the industry to get an overview of the season's trends and news. Often the fair reflects underlying thoughts and vibrations in the community. Therefore, it is particularly gratifying to see this fair's focus was traditional crafts. Here's a round up of thing I found interesting on the fair.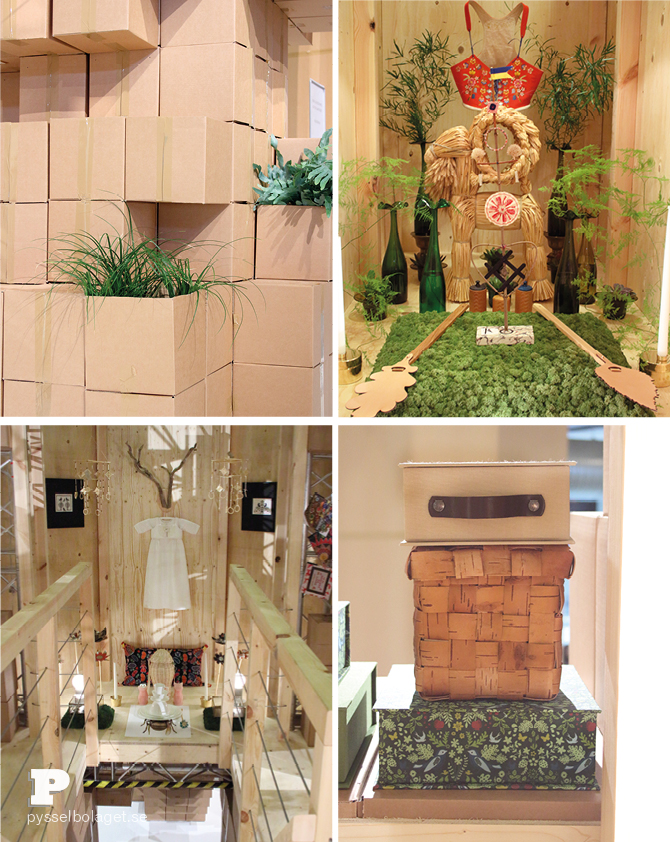 The trend exhibition The House Cat Festival, built by Codesign, contained lovely things from Svensk Hemslöjd.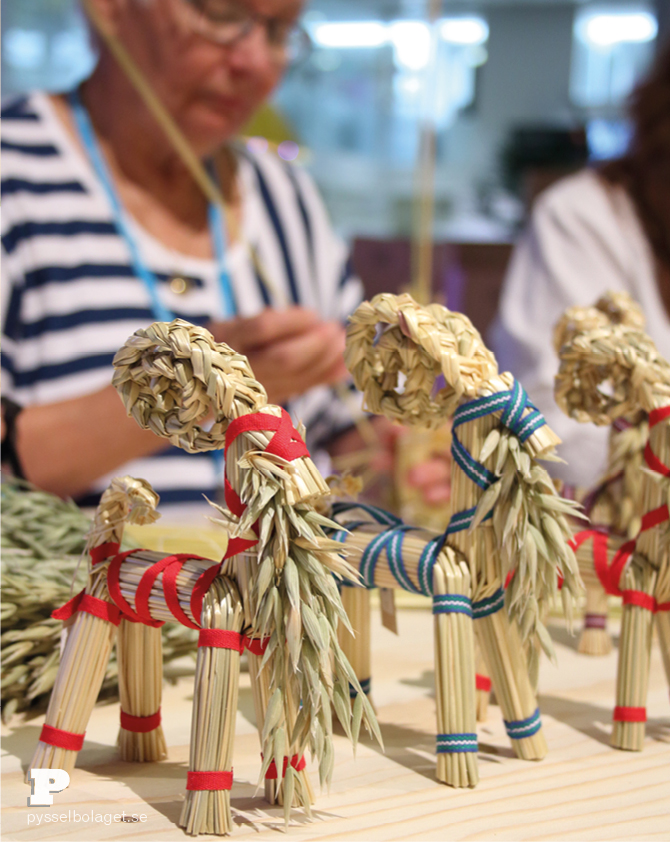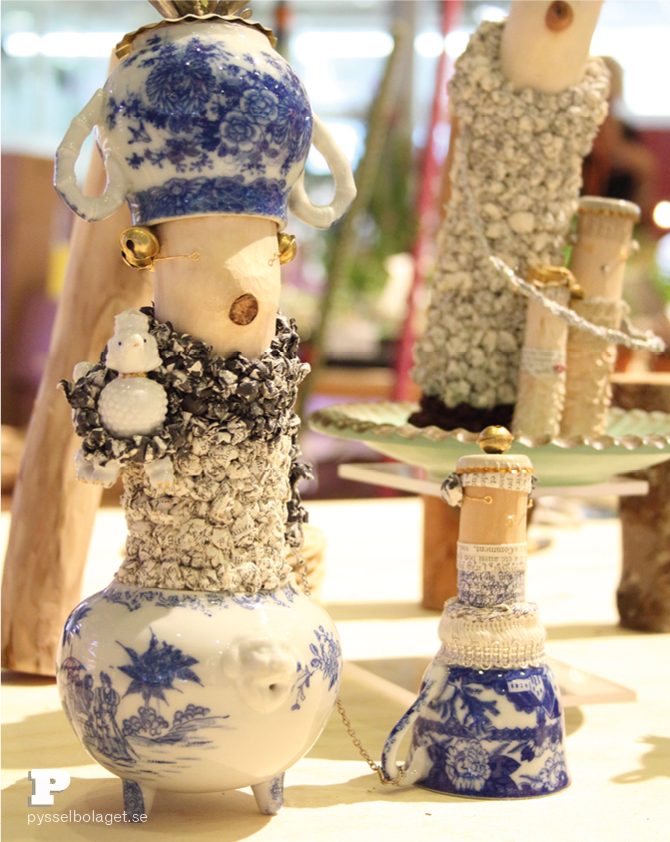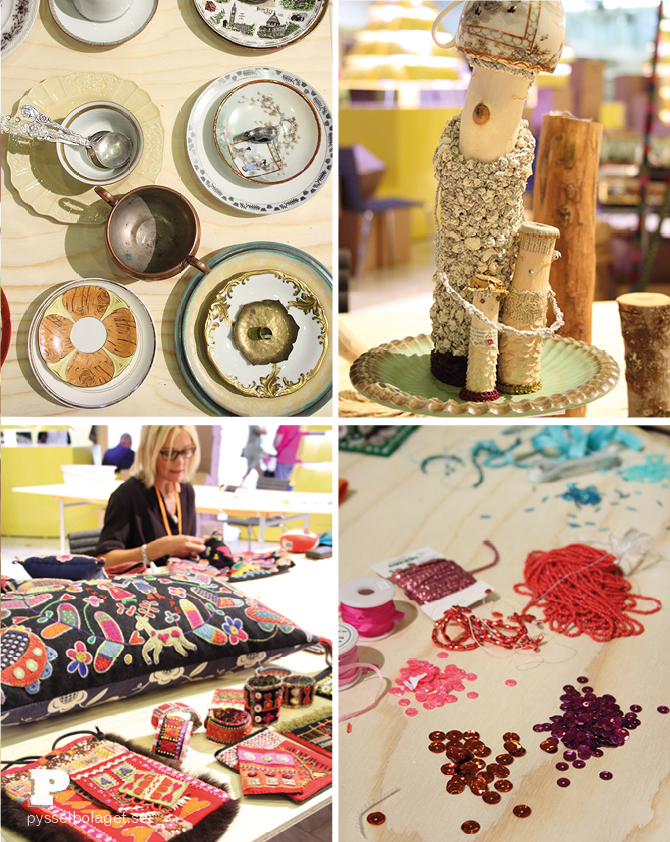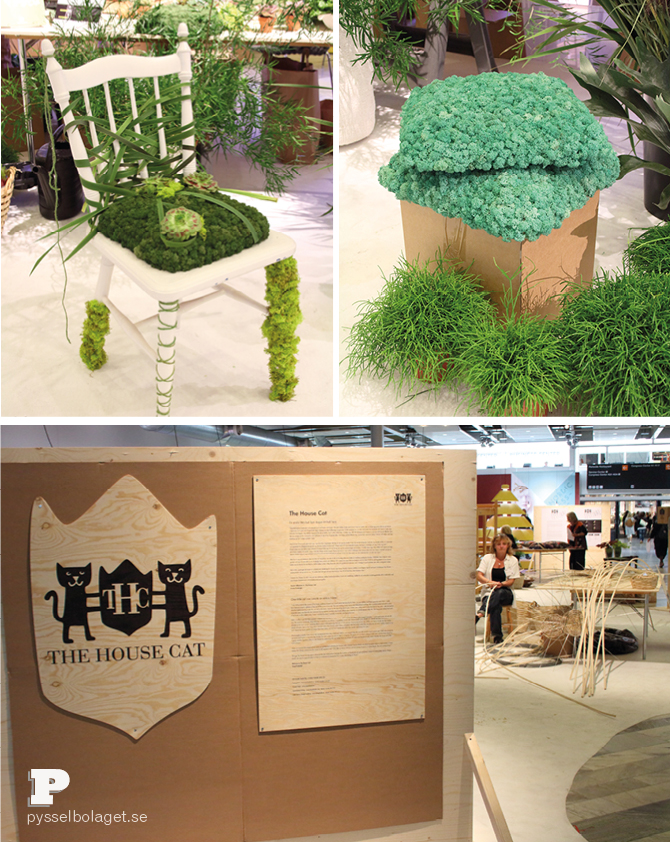 Crafts in action: straw animals made by Eva Bryntesson and Lisa Järnberg, wood dolls by Maria Högberg, embroidery by Anna Wengdin och green art  by Eva-Maria Lemker och Helén Magnusson.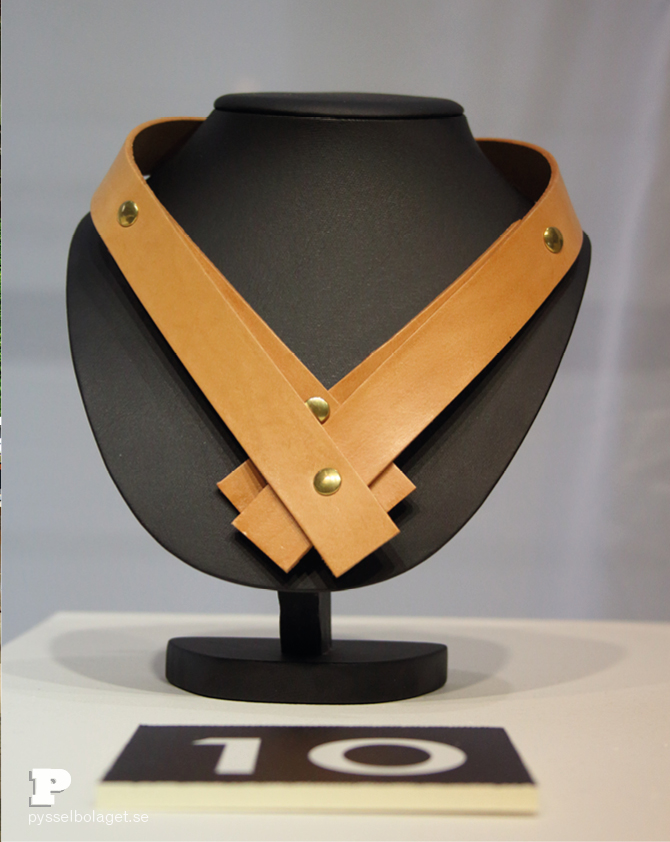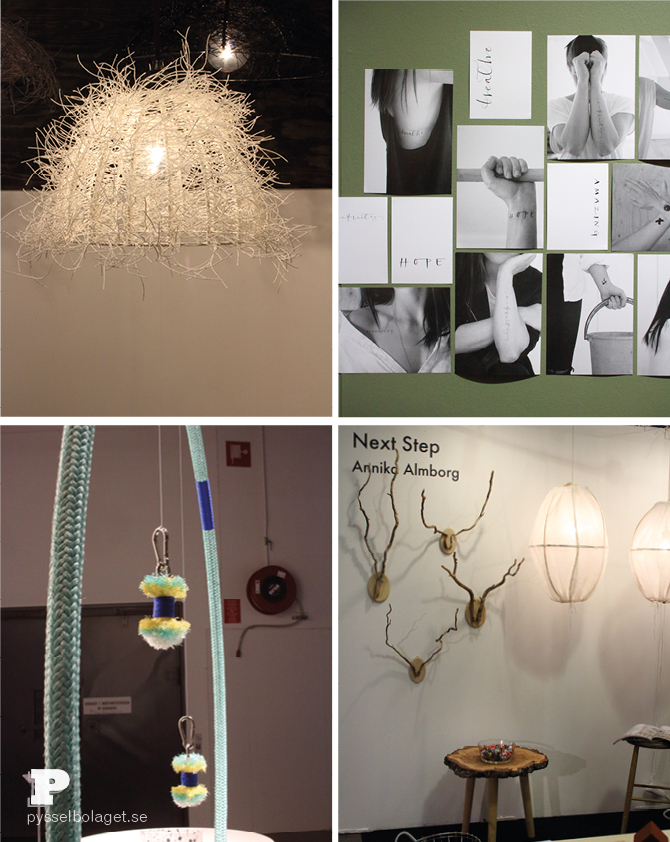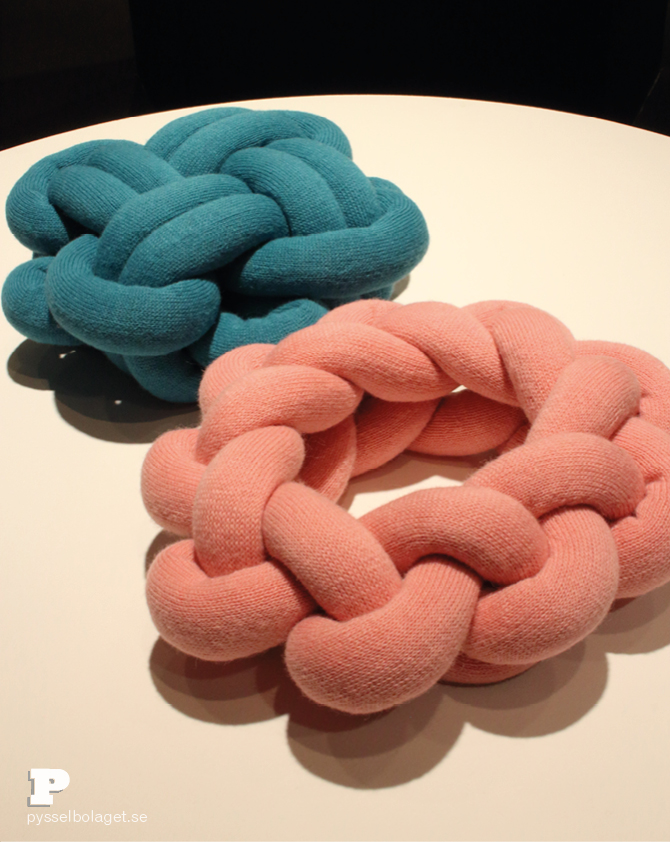 I makes me so happy to see so many talented designers picking up traditional craft techniques. Their interpretations are fun and playful. Some of my favorites are the leather necklace by Saga Gevargez, the lampshade "Fantasi" by Katarina Larssons, temporary tatoos with calligraphy by Ylva Skarp, Thórunn Árnadóttir SKIP AHOY!, vegetarian hunting trophies by Annika Almborgs and the pillow Notknot bya Ragnheiður Ösp Sigurðardóttir. Enjoy!