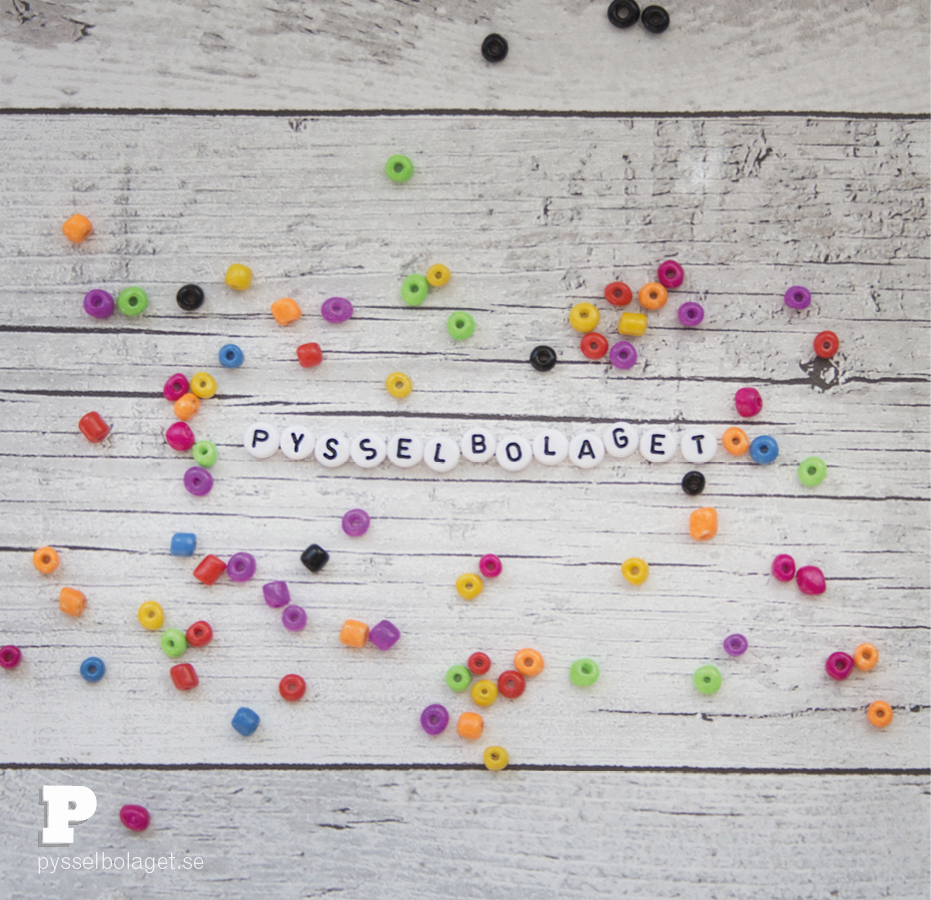 Today we answer your questions! Welcome to our first Q&A session.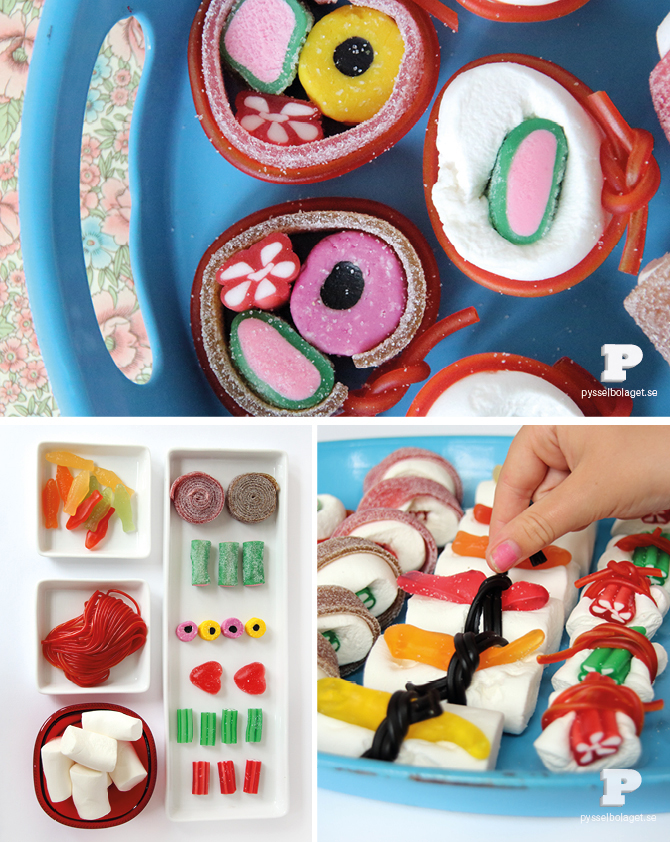 What's your favorite project on the blog?
There is so much to choose from but our over all favorite has to be the Candy Sushi. It's fun to make and delicious to eat. Recycling crafts are also fun. I feel extra pleased when I managed to turn trash into treasures.
What project looks easy but was really difficult to make?
The Rainbow Bookshelf! A few years ago we had the pleasure to remake a small children's room. We tried as far as we could to use the already existing furniture, and I wanted to brighten up a shelf with vibrant colors. Somehow I managed to spray paint the different shelves in different colors without getting paint everywhere, but it was a sweaty task. The shelf turned out great, but I will never do it again!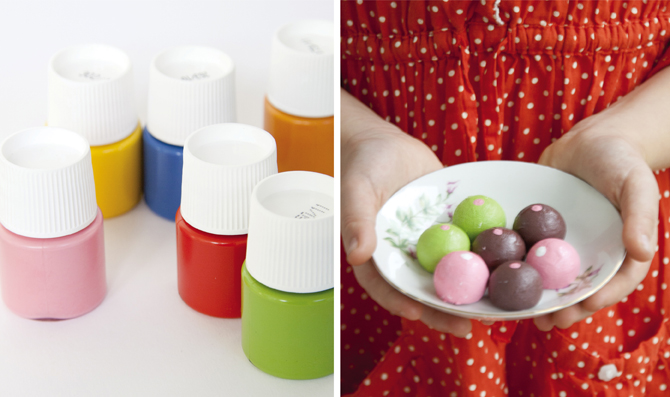 When you started, did you have a conscious plan for color schemes, the type of photos and level of your crafts?
No, the blog has from the beginning been filled with things we love at the moment. We want to share the joy of making things together. My only plan was to show easy craft projects with easy to follow tutorials. Freja has always chosen the colors she likes and I've photographed at the best of my ability. The level of our craft increases as Freja gets older, and the last few years we have tried to make sure to include craft projects younger crafters.
What does your craft rooms look like?
I would really wish that I had a big fancy craft room, but we make all our crafts in the kitchen! Using trays and bags, we move our projects elsewhere when it's time for dinner. However, we have turned an old closet info storage for craft materials. You can have a peek into our craft closet here.
What is your favorite color?
It may come as a surprise but my favorite color is black! Freja is the one in charge of selecting colors for the blog. Her favorite color is now blue, green and turquoise.
What is your favorite material?
There are so many material we like to work in – beads, toilet rolls, yarn! I love all sorts of paper, while Freja like spray paint and paper straws.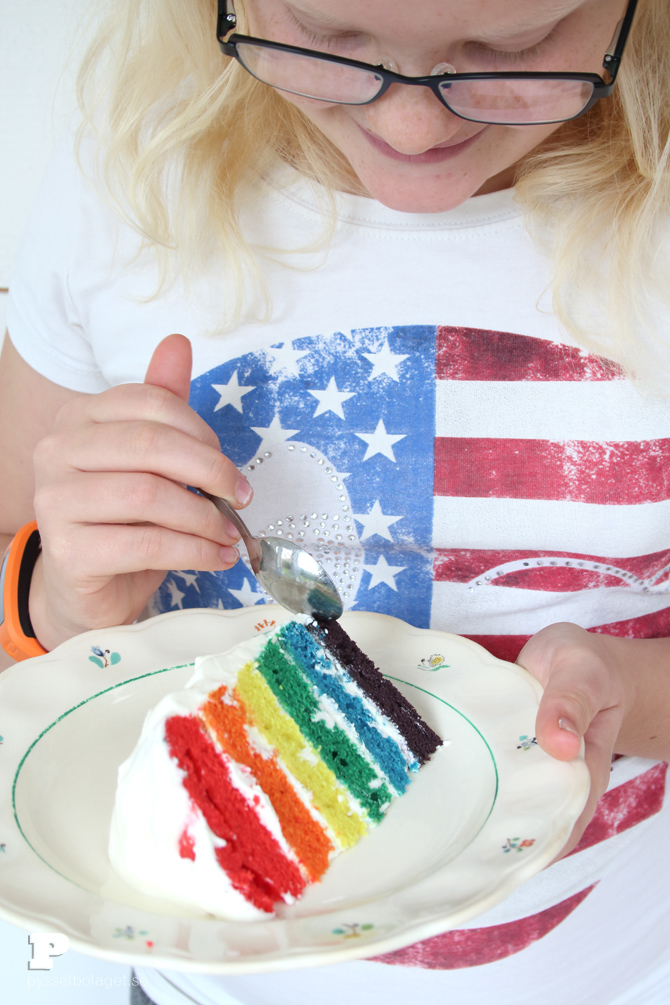 What do you do when you're not crafting?
Looking at our social feed it seems we're crafting all day long, don't you think? We do other things, but I like not to document everything. Favorite family activities includes indoor climbing, cooking and exercise. Freja has also become a whiz at baking and it wouldn't surprise me if in the future she starts her own baking blog!
Name an …
… inspiring blogger
There are so many inspiring bloggers, some of them have become dear friends. Those who constantly inspire and often surprise me are Willowday and Craft & Creativity. They are equally unique and really worth a visit.
… inspiring Instagramer
A favorite of both of us is Kreativa Karin. Her images brightens up our Instagram feed like a bag of candy on a weekday.
… inspiring person
We're still childishly fond of Isabelle McAllister! Her style is unique, fun and surprising. More Isabelle to the people!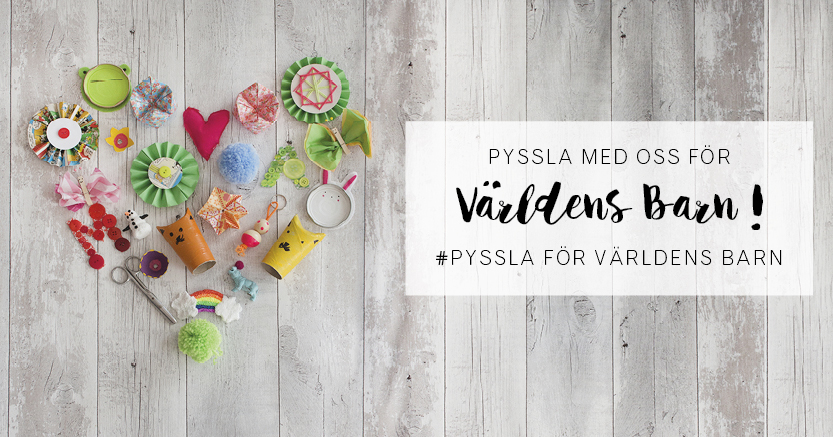 What makes you angry?
Injustices of all kinds, especially injustice towards children. The thought of children in overloaded boats on the Mediterranean sea made us last year to launch the initiative "Pyssla för Världens Barn". We made an attempt to encourage people to create their own piggy banks with their kids and together save up money for the organization Världens barn. The response was amazing and we'll do it again later this year.
What makes you happy?
All of you who follow us, inspired us and send pictures of your crafts to us! You make us happy – very happy!