The other day I was talking to a friend about summer activities for the kids. We talked about how easy the kids end up by a computer when they run out of ideas of what to do. One idea we came up with was to make fortune tellers with fun summer activities, for example "go for a swim", "skip rope", "read" or perhaps "bake"!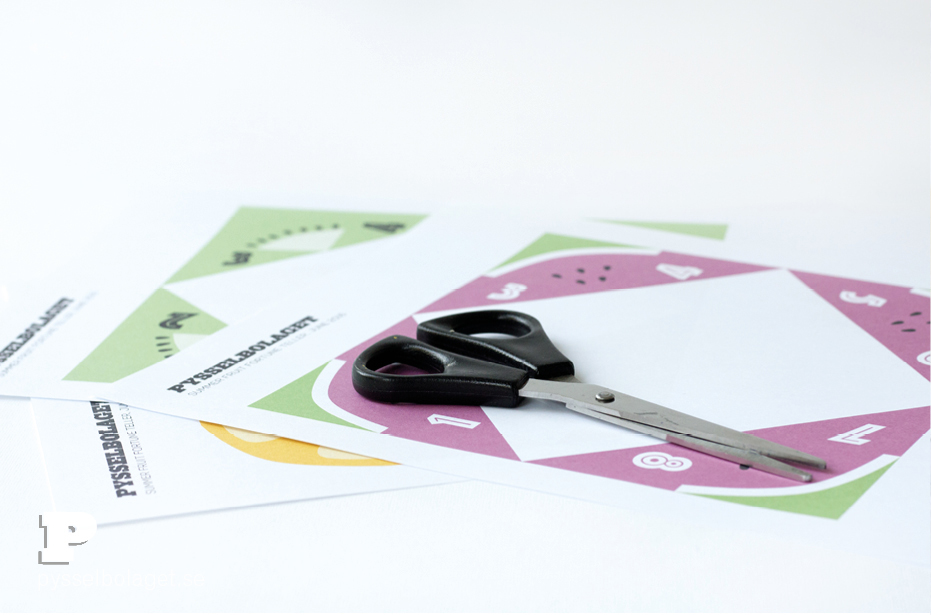 For those of you who like the idea, I have designed summer fortune tellers to print out. Patterns and numbers are included. All you need to do is print, fold and fill them with activities.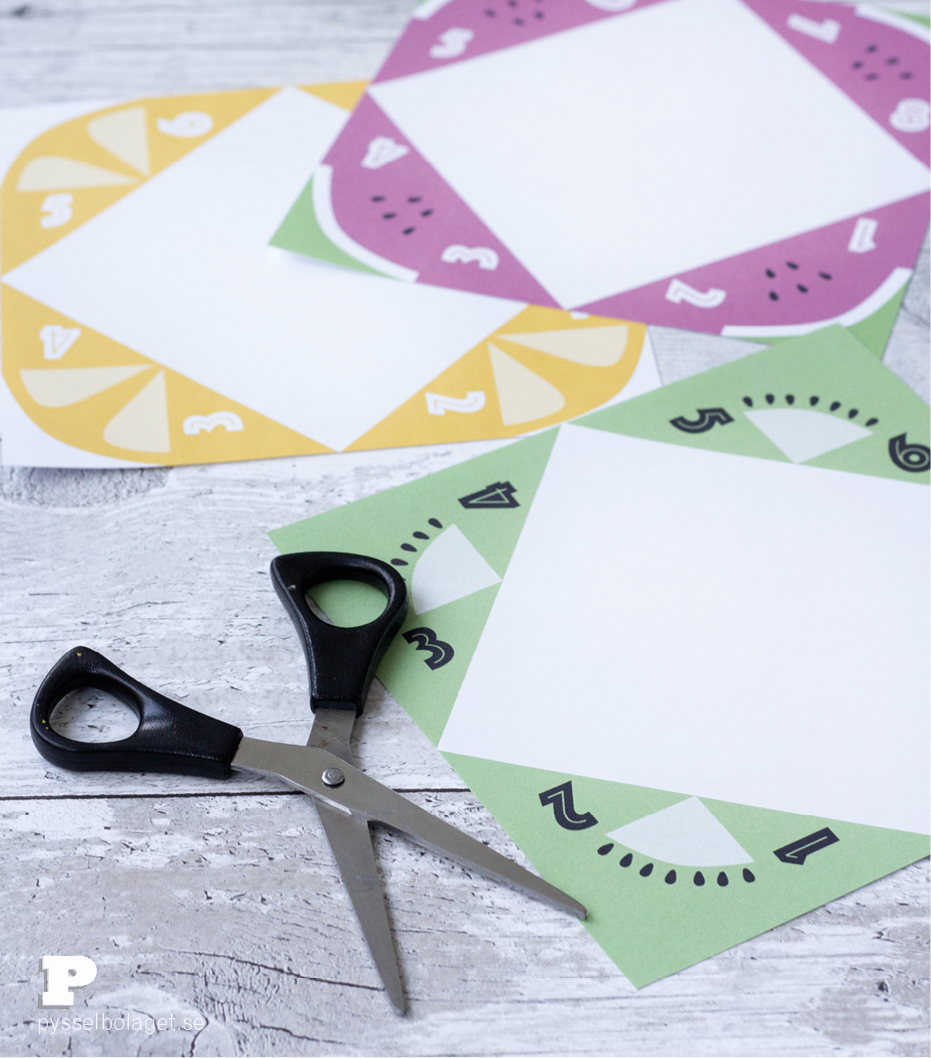 You can choose between three different summer fruit fortune tellers; watermelon, kiwi or lemon.
If you don't remember how to fold a fortune teller, check out our tutorial video! Or give the paper to your children.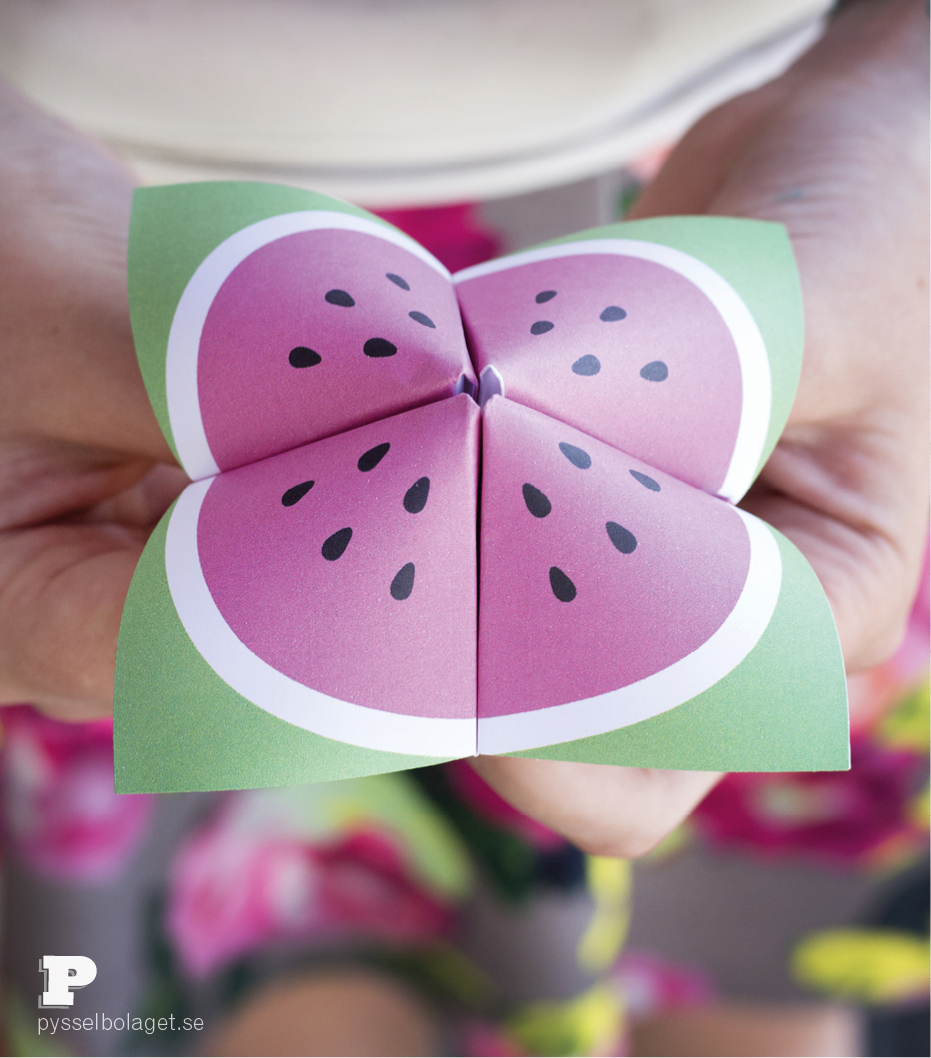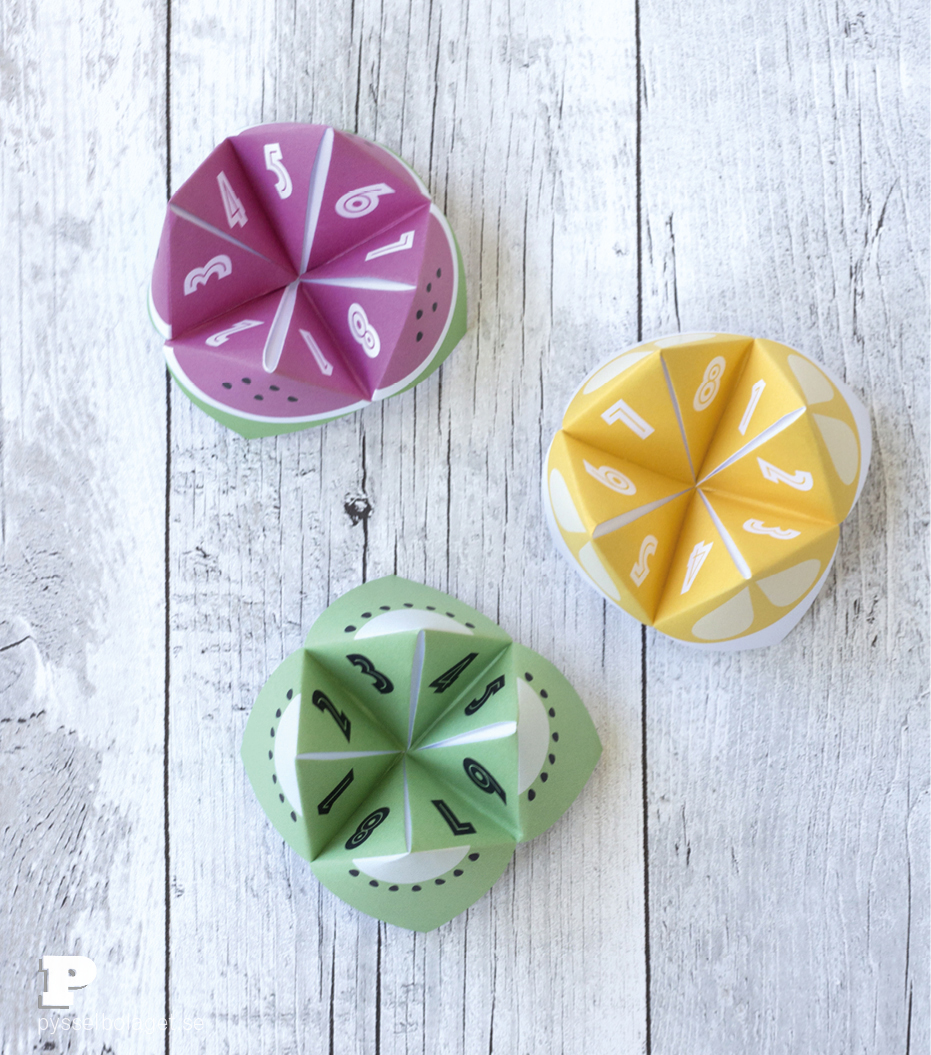 When the fortune tellers are folded, simply fill them with activities! What sort of activities will you fill yours with?