[slideshow_deploy id='3153′]
Vårt äventyr fortsätter! Idag har vi funnits i bloggosfären i två år. Vi firar med kakor och söta servettringar av smälta pärlor.
———
Our adventure continues! Today we have been around the blogosphere for two years. We celebrate with cookies and make sweet napkin rings of melted beads.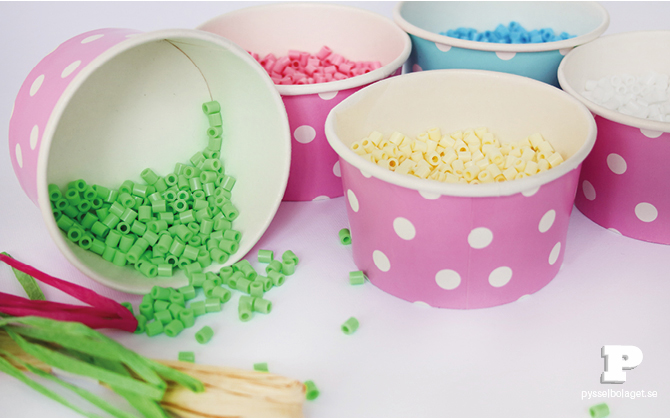 Ni behöver pärlplattspärlor i härliga färger och fina snören. Ni behöver också en ugn, en plåt och bakplåtspapper.
———
You need Hama beads in pretty colors and pieces of string. You also need an oven, a baking tray and baking paper.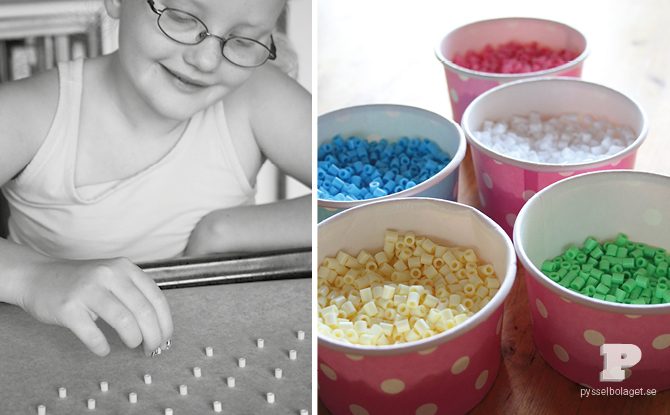 Ställ pärlorna på en plåt med bakplåtspapper. Ställ dem i ugnen på 200 C i ca 4-5 min.
———
Place the beads in a baking tray covered with baking paper. Put them in the oven at 200 C for about 4-5 minutes.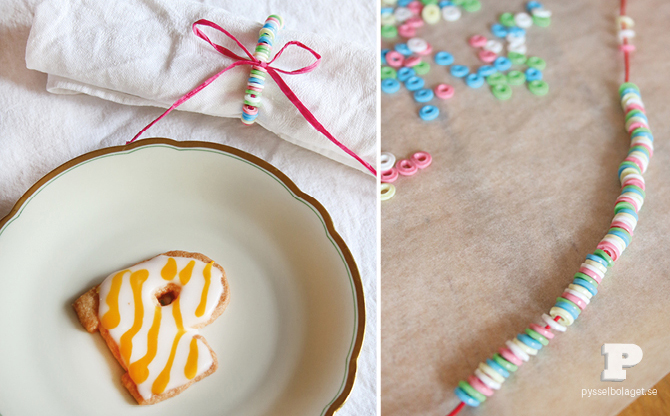 När pärlorna svalnat trär ni upp dem så snöre och knyter kring servetten.
———
When the beads have cooled off string them up and tie the string around the napkin.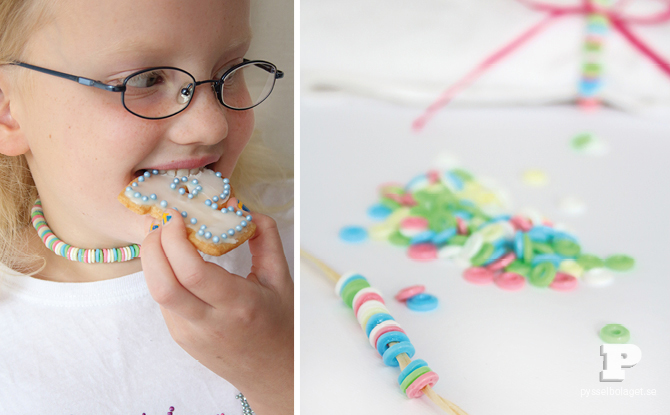 Servettringarna är klara och vi ger oss på kakorna. Tack alla ni som följer och inspirerar oss! Vi får kommentarer från hela världen och det gör oss så glada! Vi ser nu fram emot ett spännande år till, med Ipad tidning och massor av nya pyssel på gång. Trevlig helg!
———
The napkin rings are done and we'll start eating the cookies in a minute. Thanks to all of you who follow and inspire us! We get comments from all over the world and it makes us very happy! We now look forward to an exciting new year, with not only and iPad magazine and but tons of new crafts to look forward to. Have a good weekend!