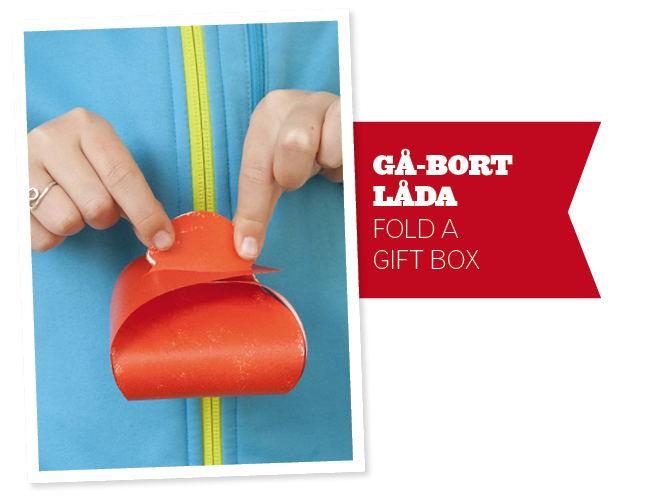 Små gåvor i vardagen piggar alltid upp. Idag viker vi en liten presentlåda att stoppa något fint i. Vi testar olika papper och tekniker. Häng med! / Small everyday gifts always brightens a day. Today we fold small gift boxes for nice surprises. We tested different papers and techniques. Check it out!
Ni behöver kraftigt papper, en mall och en sax. Vi har också använt hobbyfärg och washitejp. / You need heavy paper, a template and a scissors. We have also used hobby paints and washi tape.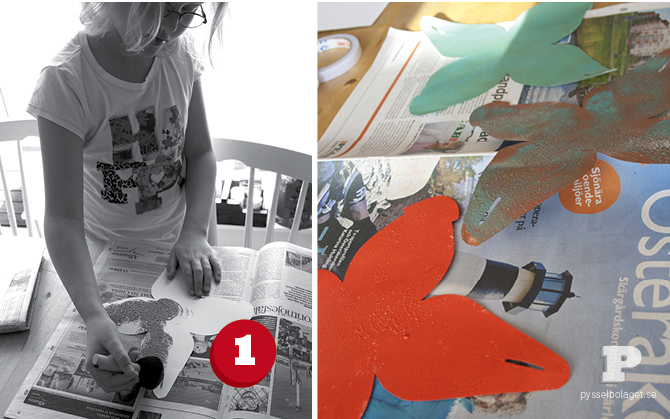 1. Skriv ut mallen och klipp sedan ut formen i valfritt papper. Vi började med att klippa i vitt papper som Freja sedan målade med hobbyfärg. Fin, men kladdigt. / Print the template and then cut out the shape in a paper of your choise. We started with white paper, and Freja painted them with hobby paint. Nice, but messy.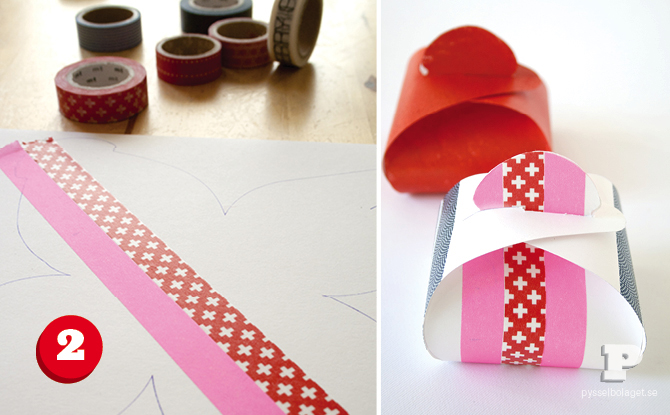 2. Jag, som inte gillar att kladda, dekorerade mina lådor med washitejp. Jag är rätt nöjd, faktiskt. / I do not like messy, I decorated my boxes with washi tape instead. I am quite satisfied, actually.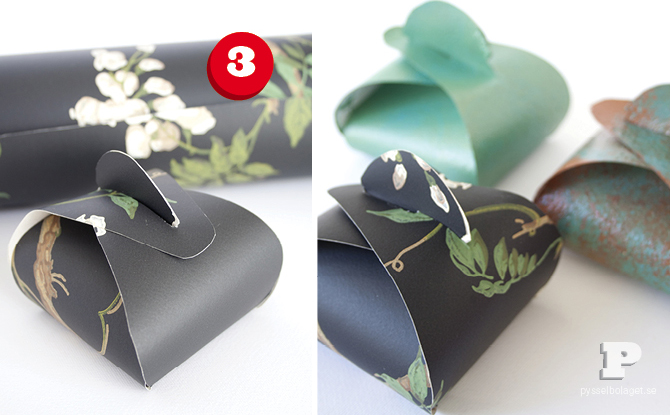 3. Vi testade också att klippa i tapetpapper, och resultatet blev fantastiskt. Tapetpappret är lagom tjock och ordentligt hållfast. Snygga blev de också! / We also tried wallpaper, and the result was fantastic. Wallpaper has just right thickness and is very durable.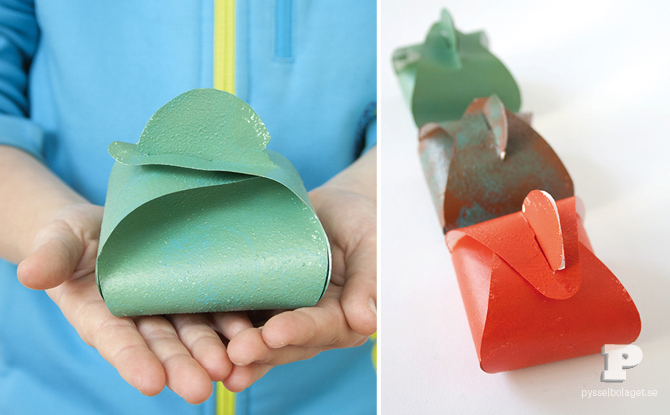 Lådorna som vi dekorerade blev fina men de är ganska ömtåliga. De håller inte att öppna fler än en gång, men innehåller de en present så räcker det. Nu ska vi bara komma på vad vi ska fylla dem med. Vad ger ni helst bort? / The boxes that we decorated turned out nice but they are quite fragile. They don't unfold more than once, but if they contain a gift once is enough. Now we just have to figure out what to fill them with. Any suggestions?
Pysselbolaget

Att pyssla tillsammans är roligt. Här finns enkla roliga pyssel som inte kräver mycket kunskap, utrustning eller tid. Pysselbolaget består av Freja, som är 9 år, och Frejas mamma Karin, som är i sina bästa år. Läs mer om oss här.

-------------

Crafting together is fun. Here you find crafts that do not require a lot of knowledge, equipment or time that both kids and parent will have great fun creating. We are Freja, 9 years old, and Frejas mom Karin who is in her prime and constantly improving.

Copyright

Pysselbolaget samarbetar gärna med andra bloggar och media. Du får låna enstaka bilder till din blogg men ange alltid källa, länka till Pysselbolaget.se och behåll vår märkning på bilderna. Vi tillåter inte användning av hela beskrivningar, länka istället till bloggen. Om du använder våra bilder vänligen skicka ett mejl till: vi(at)pysselbolaget(punkt)se.

Om du vill använda vårt material i kommersiellt syfte vänligen kontakta oss.

-------------

Pysselbolaget loves to collaborate with other blogs and media. You are welcome to use one or two photos, but please always mention the source, link to Pysselbolaget.se and do not remove the watermarks from the pictures. We do not allow unauthorized use of full tutorials/blog posts, link to the blog instead. If you are using a photo for your blog please notify us by e-mail vi(at)pysselbolaget(dot)se.

If you want to use any material commercially contact us prior to use.