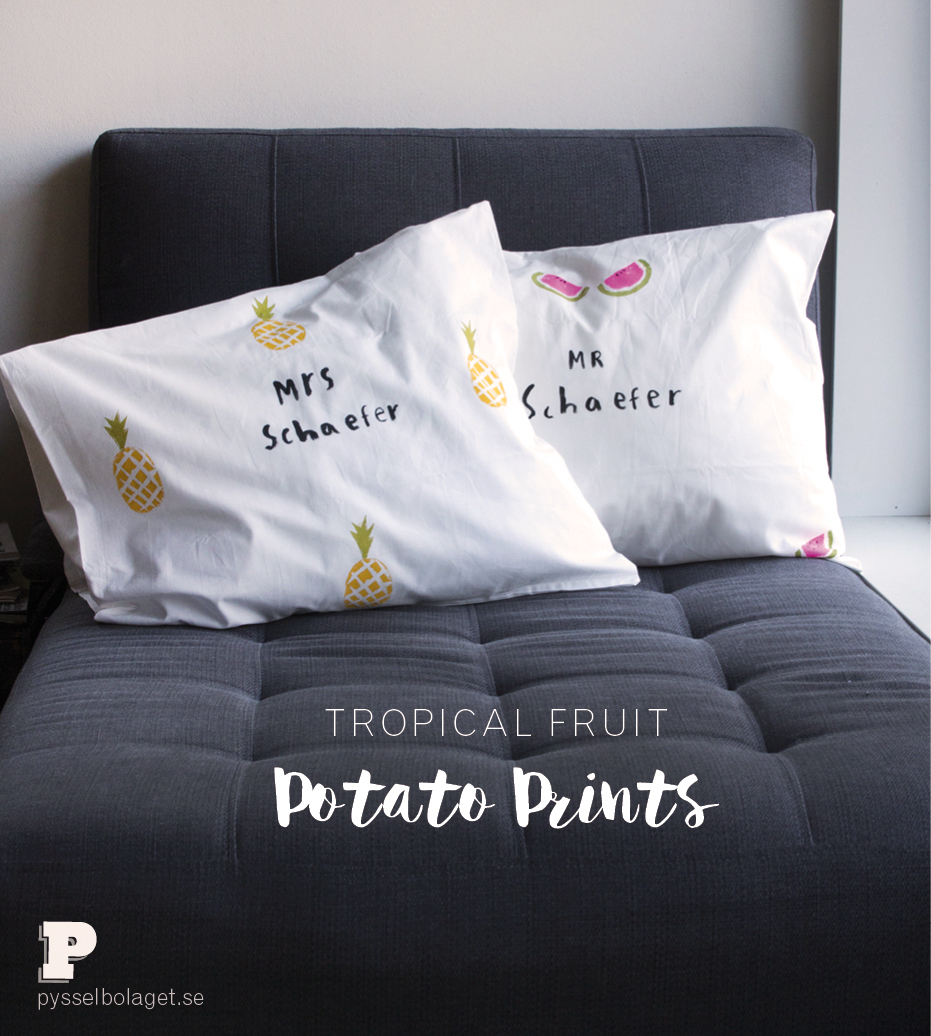 Potato printing is so much fun. The technique is easy and the result can be stunning. Today we'd like to share Freja's pillowcases with tropical fruit.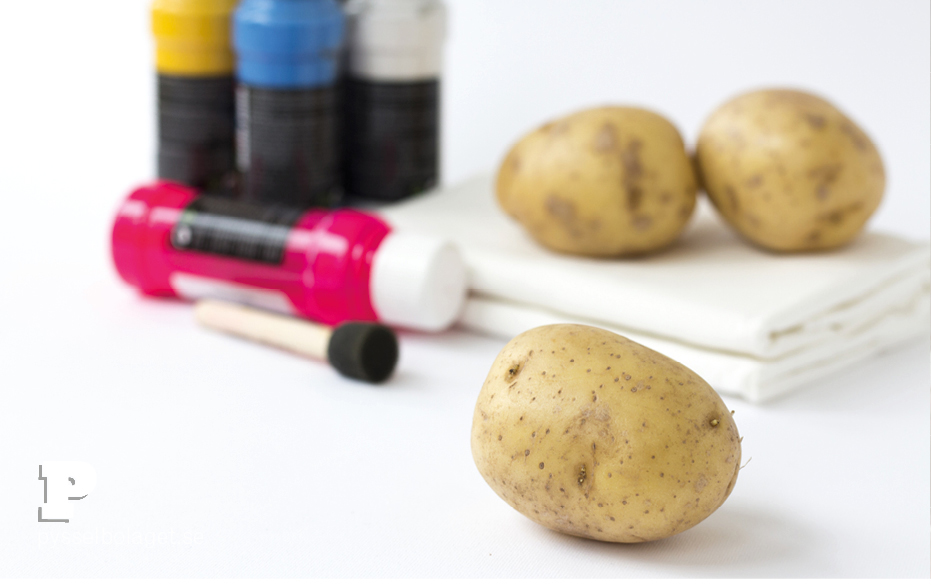 You need potatoes, fabric paint, fabric to print on and a knife to cut the potatoes with. We also used a small sponge to dab on the paint with. An iron is also needed.
Start by cutting a pattern on the potato. Make stripes, dots or other shapes – you decide.
To prevent the paint from bleeding through all the layers of fabric, place a newspaper or other paper into the pillowcase. Cover the potato with paint and gently press the potatoe against the fabric. Fabric paint be mixed to produce other colors. Have that in mind when you buy colours.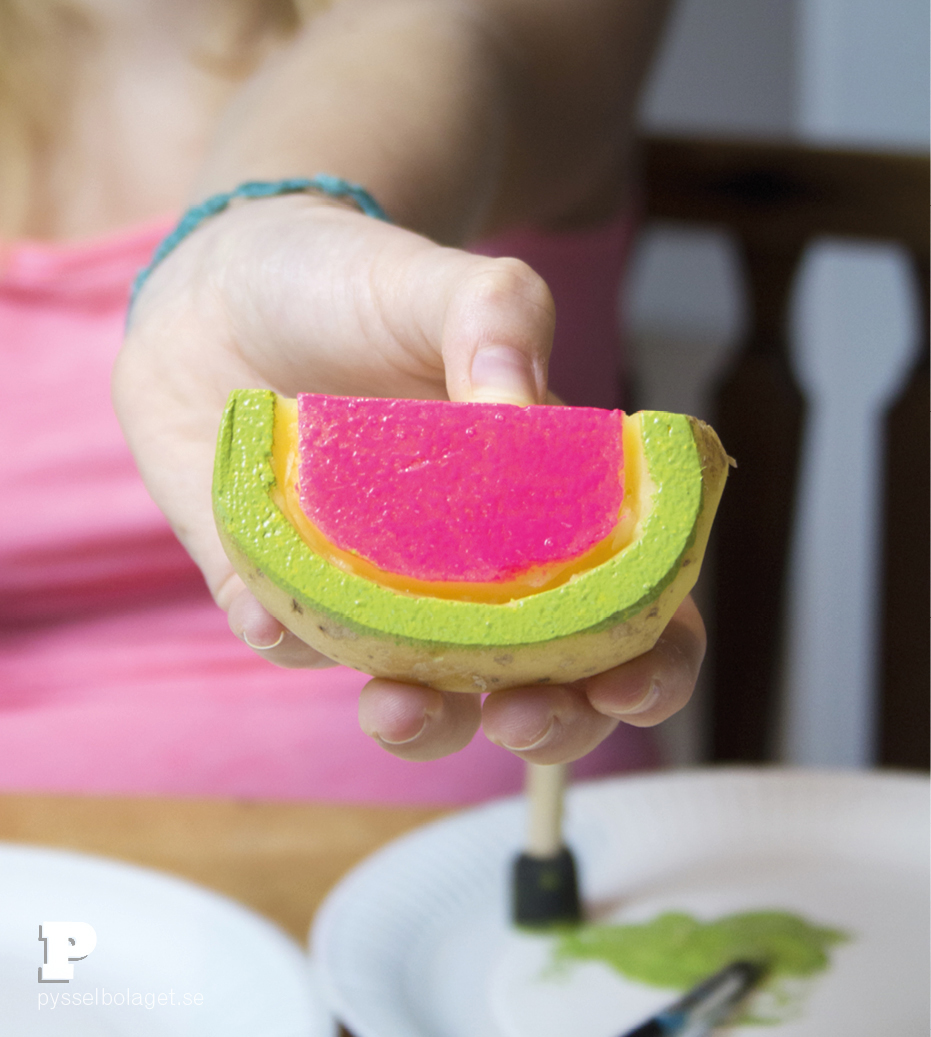 There are a few different ways to use potatoes as stamps. For the pineapple we have made two stamps, one for each color. For the melon, however, have Freja used the same potato, but she covered the stamp in two different colors.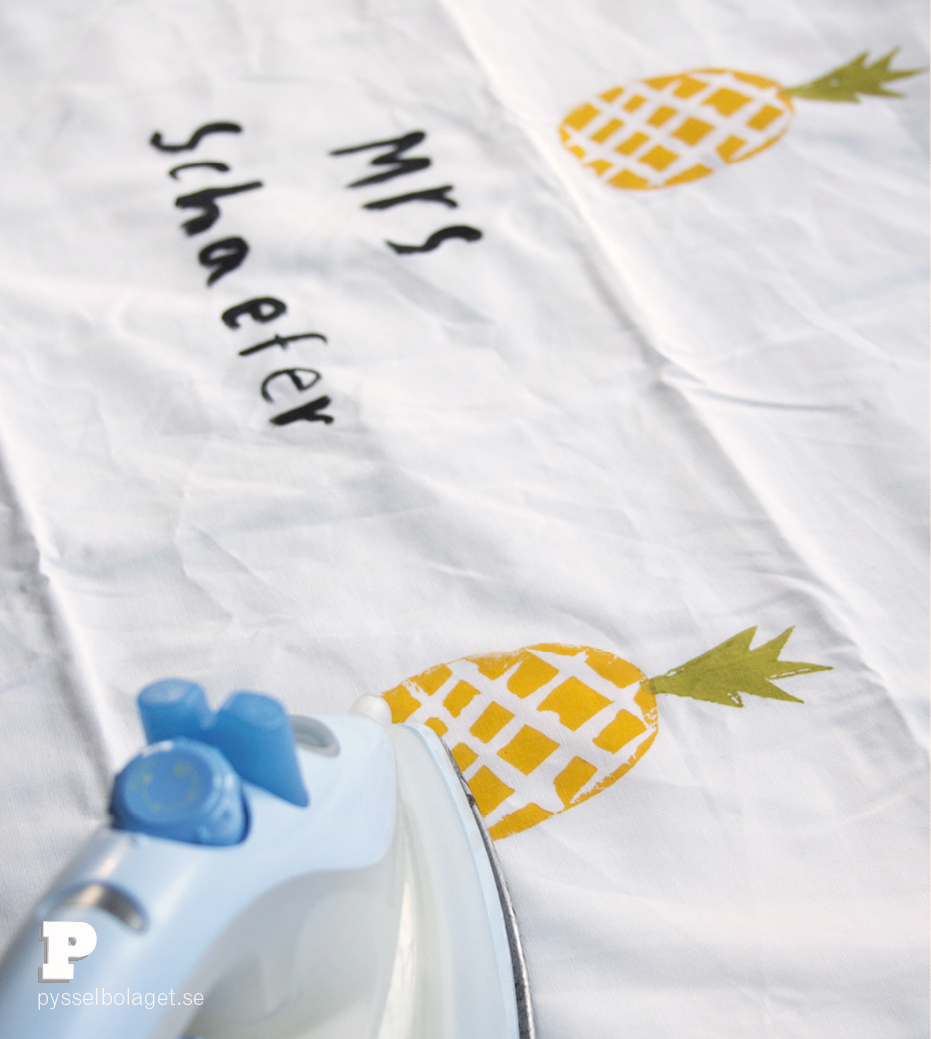 Let the paint dry and then fix the color with the heat from an iron according to manufacturer's instructions.
Freja's pillowcases with tropical fruits are ready. Potato printing can be varied in many ways – print lots of patterns or simple designs. Print on fabric, cardboard or, as we did, on paper cups! We hope you want to give it a try.