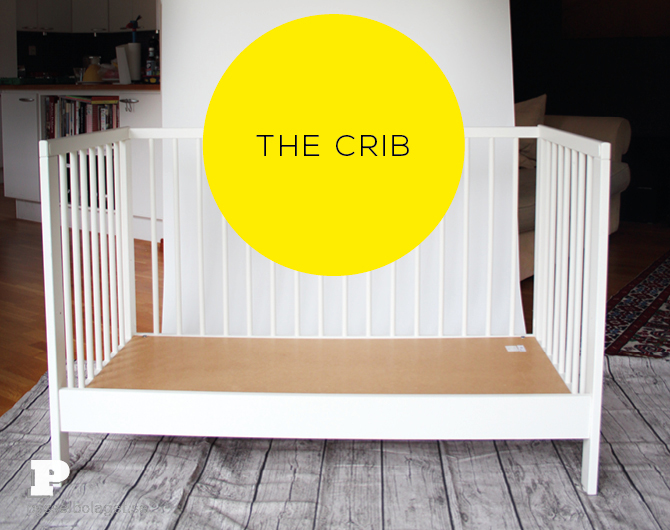 We begin our kids room makeover with little L's crib. The bed is not used to sleep in any longer, but because the front can be taken off, it now functions as a couch. Inspired by Camilla Lundsten's fantastic crib and we decided to transform our crib to a hut, using fabrics!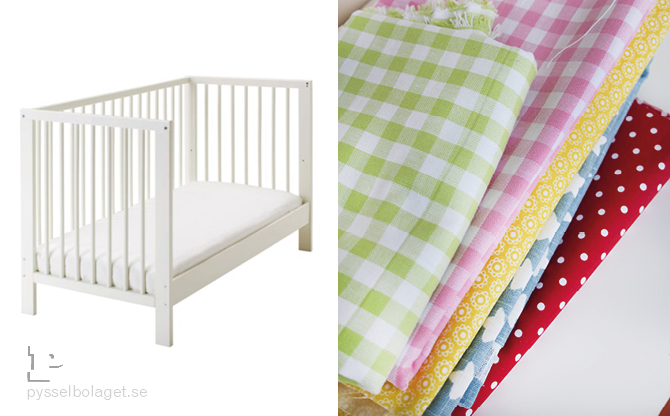 We have a crib, pretty cotton fabrics, a sewing machine and thread and a wide elastic band. Remember to wash all fabrics before you begin. The fabrics usually shrink a little in the wash and if you haven't washed them before there is a risk that the finished roof doesn't fit when washed.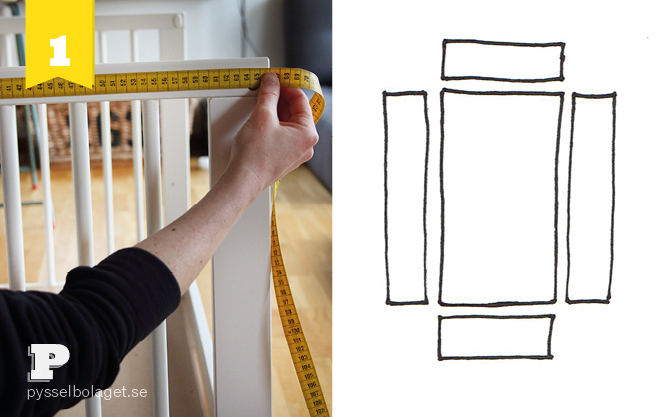 1. To transform the bed into a hut we're sewing a roof with four side panels that hangs down a bit along the edges of the bed. It's the fabric panels that hold up the roof and the side panels have to sit tight against the edges of the bed. Start by measuring the bed and then cut the fabric for the roof and all side panels. Add one or a few centimeters seam allowance on the roof. Also add a seam allowance on the side panels, plus 3-4 extra centimeters to the bottom of the side panels. We'll sew a channel in the bottom of the side panels and thread in an elastic band. Our side panels will be 12 cm high when they are ready.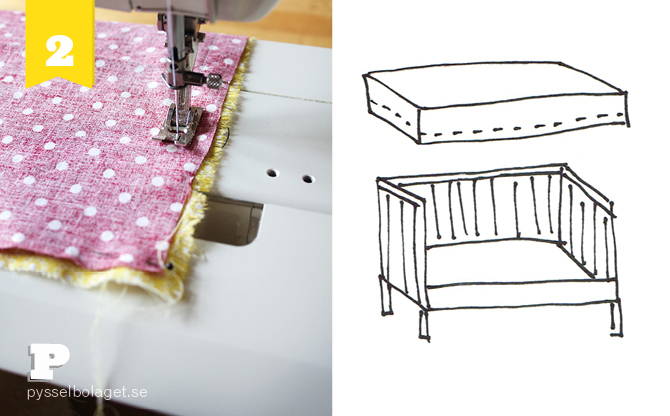 2. Sew all four side panels together first. Then sew the roof on to the side panels. Fold up the bottom of the side pieces and sew a channel.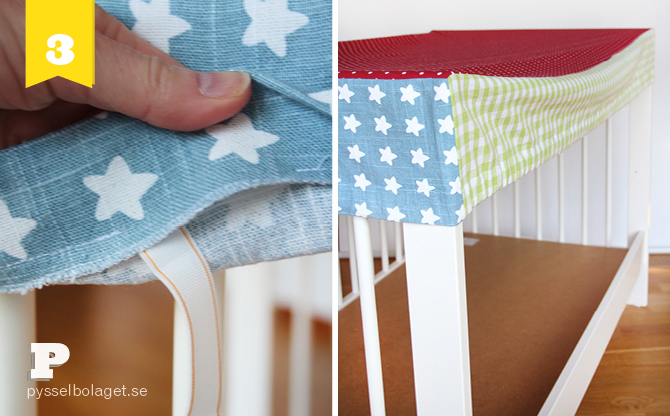 3. Leave a gap of a few centimeters when you sew the channel. Thread the elastic band through the channel, and attach it. The elastic band should be so tight it keeps the side panels in place when put around the bed. The roof sacks a bit in the middle at the front, but little L does not seem to mind!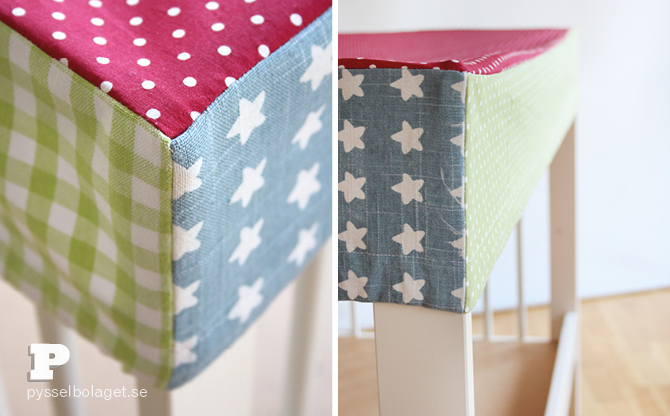 This is what the roof looks like when it's on.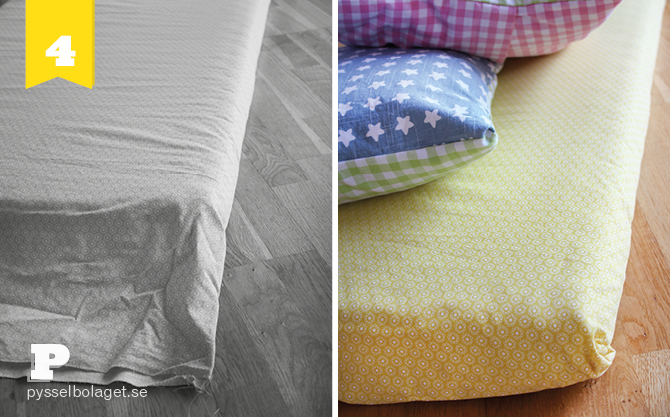 4. We also made the simplest possible mattress covers, a simple bag with an opening at one edge. Don't forget to wash your fabric before you start measuring and sewing. The opening is folded in and the mattress cover is done. Both easy to make and easy to remove and wash.
One of our major challenges with this makeover was to find projects that Freja was able to make. Sewing a roof to a bed is a bit tricky, and it requires some knowledge. But have faith, next time we'll show you pillows made for the hut, pillows simple enough for Freja to sew on her own.