Have I told you I save on everything? I love to come up with craft project that involve  saved and recycled material, and today we're making fun coasters out of jar lids, acrylic paint and felt fabric.
You need jar lids, felt fabric, acrylic paint, glue, brushes, scissors and permanent ink pen.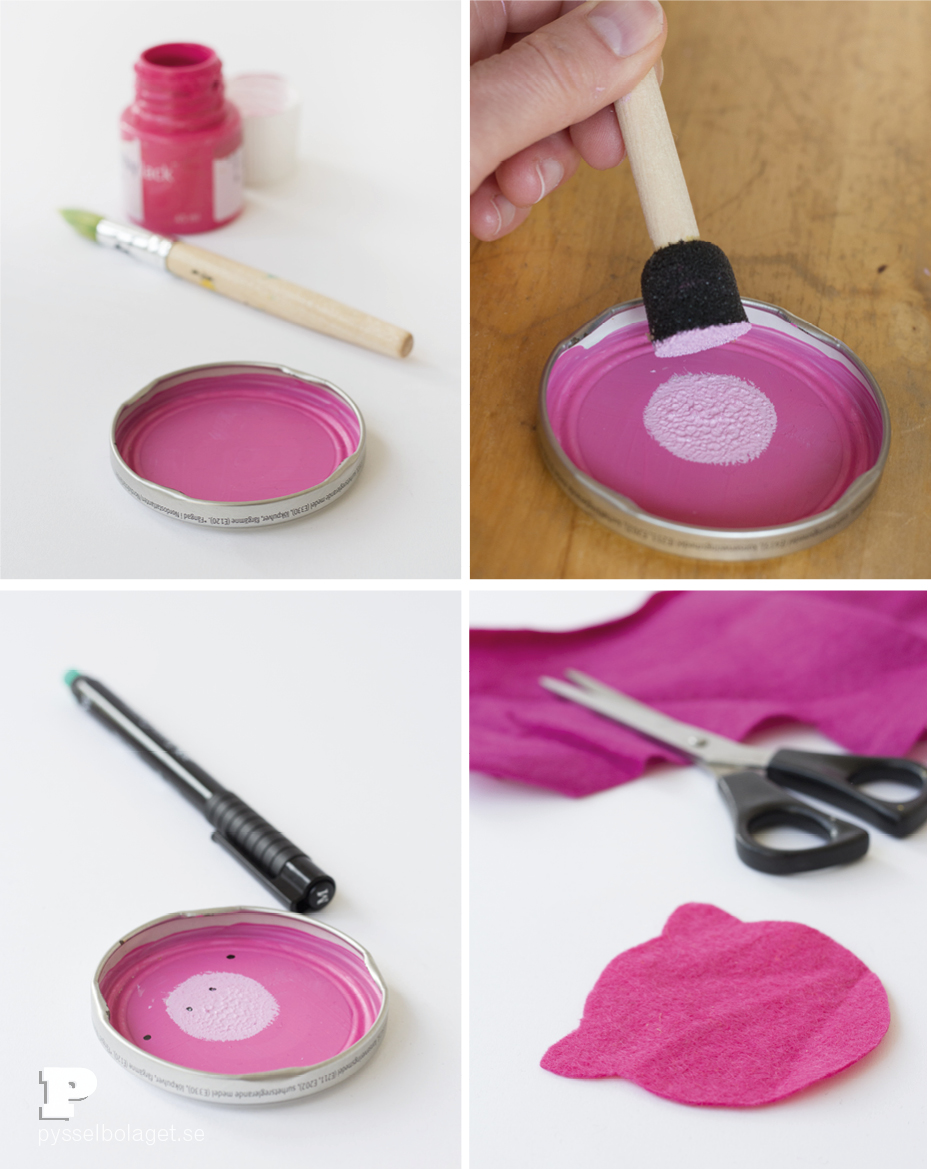 Paint the inside of the lid with acrylic paint. Then paint nose, snout, mouth and eyes with acrylic paint and marker pen. To prevent the lids from sliding away we cover the bottom with felt fabric. Cut the felt fabric slightly larger than the lid and do not forget the ears.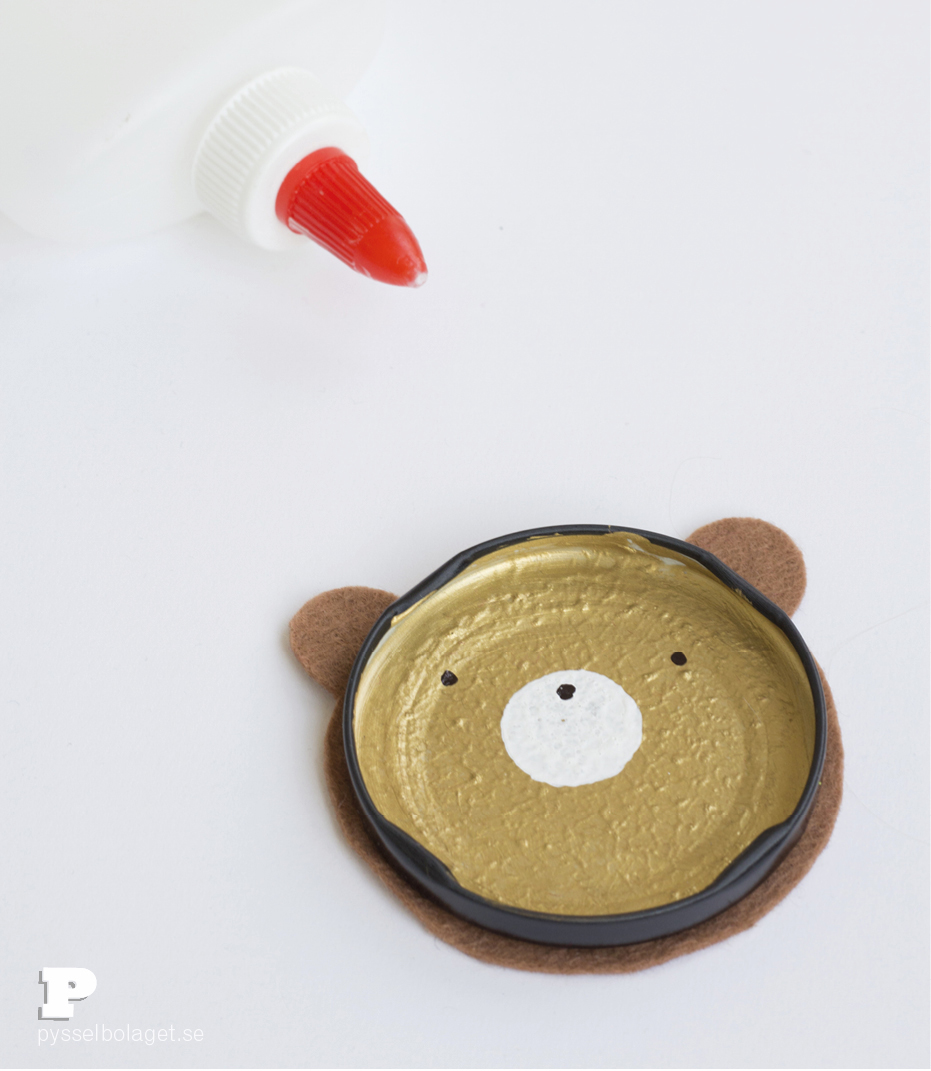 Finally glue the felt fabric to the lid.
Here are some of our favorite animals before they are glued together.
When the glue has dried, the coasters are ready to be put in use. They are both fun and practical. I am of course extra pleased that we finally got to use some of the lids I saved.