Wood strips is really fun to work with. We've recently made key chains and neat necklace in the same material. Today we make fun animal necklaces and we want to share it with you.
You need to thin strips of wood, our are 4 x 0.5 cm, a saw, beads of wood or plastic, string, acrylic paint and a brush. You also need a drill and sandpaper.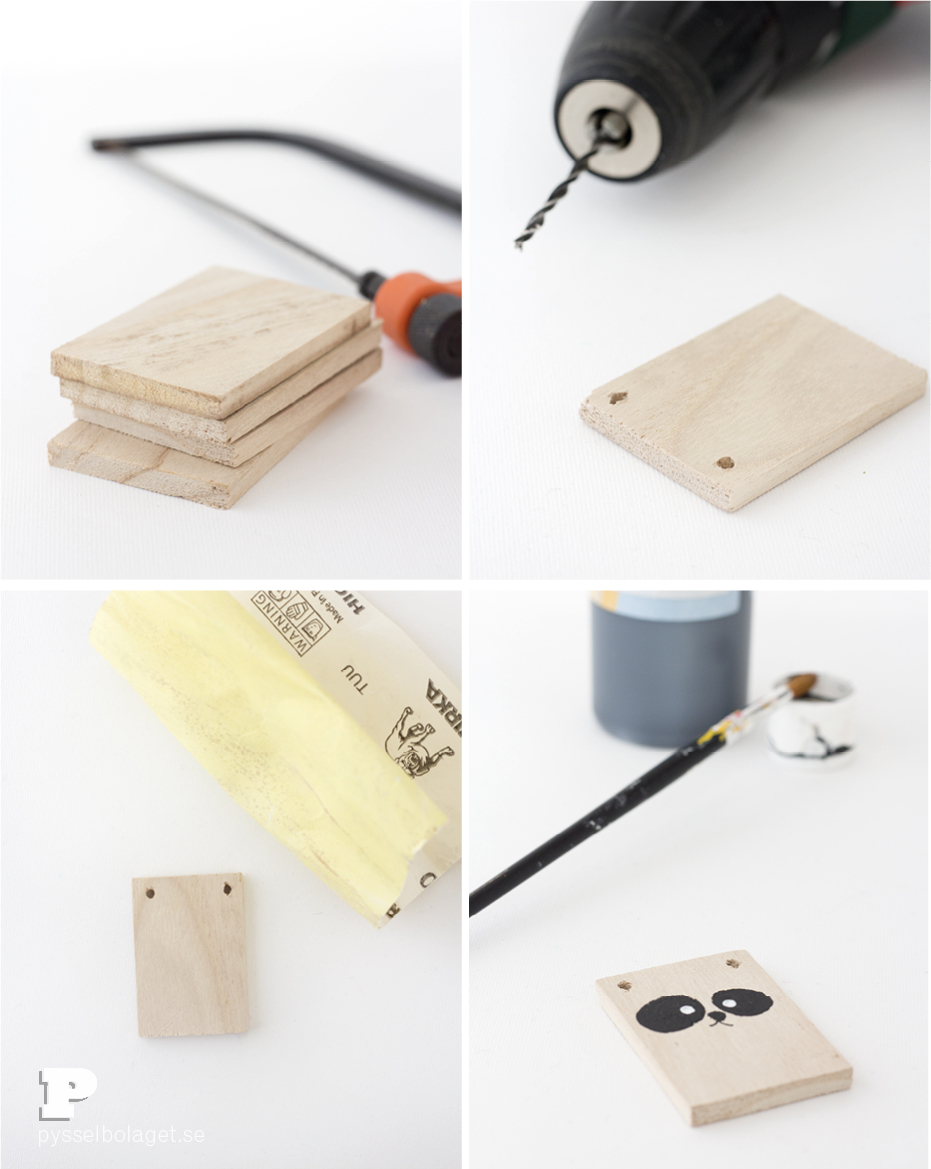 First, saw the strips into smaller pieces. Drill small holes for the string and sand down the sharp edges from the saw and drill. Now, go ahead and paint!
I chose to just paint animals faces on my pieces …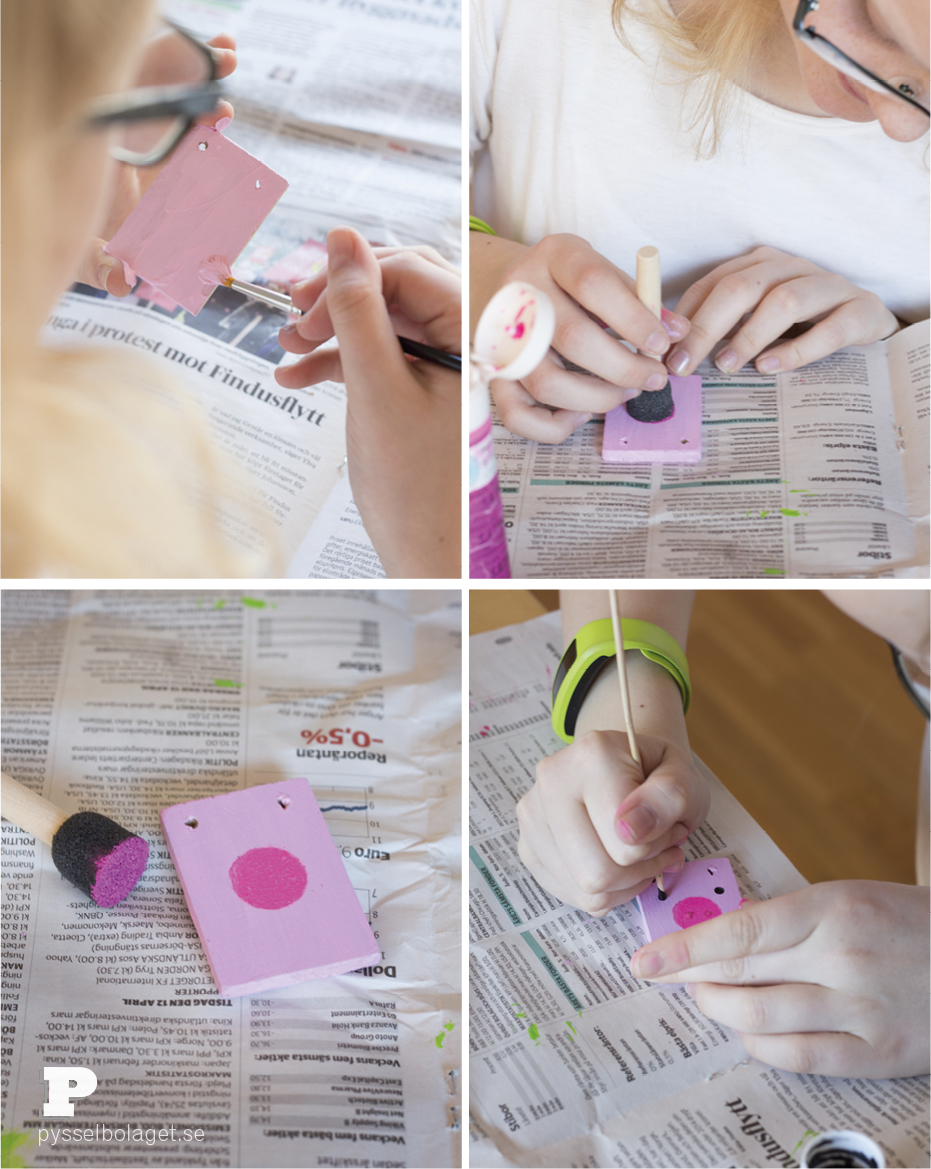 … while Freja painted the whole piece. To print eyes, nose and bow ties, we used different things to print with. The nose is printed with a foam brush, the eyes with the blunt end of a barbecue stick. The ties that my animals have has been printed with an eraser stamp we made. Finding things to print with is fun. Try and see what is works, for example q-tips and potatoes.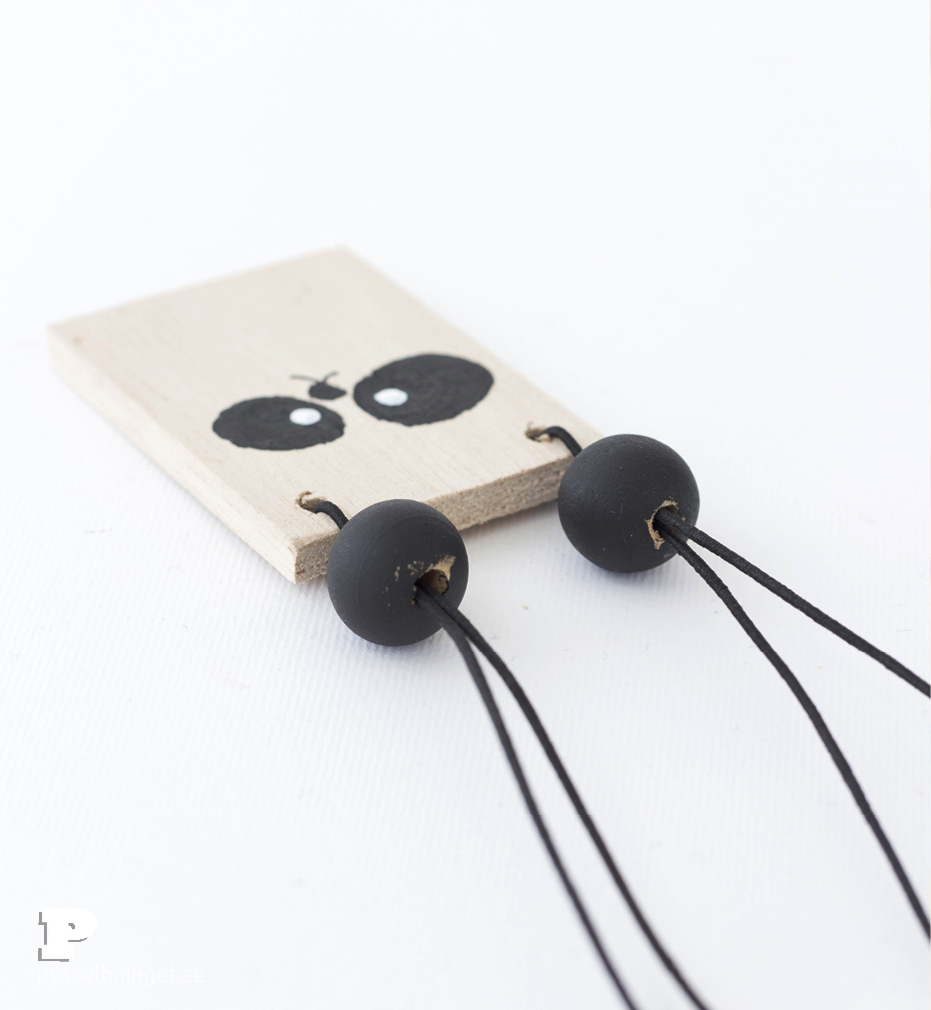 When the paint has dried, thread the wood and the beads on a string and the necklace is ready to wear!
Hello!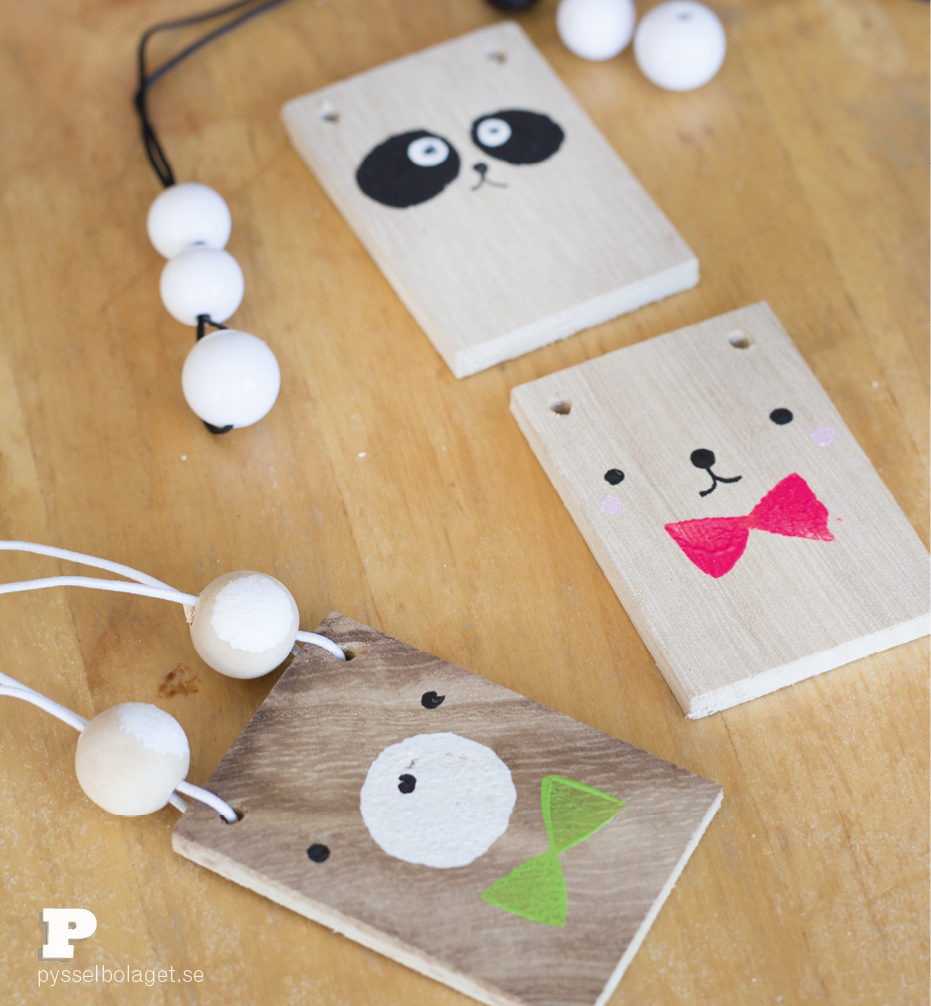 If you know you are going to use the necklace a lot you should paint all parts with a clear varnish.
Say hello to our animals! They were fun to make and the are very fun to wear.