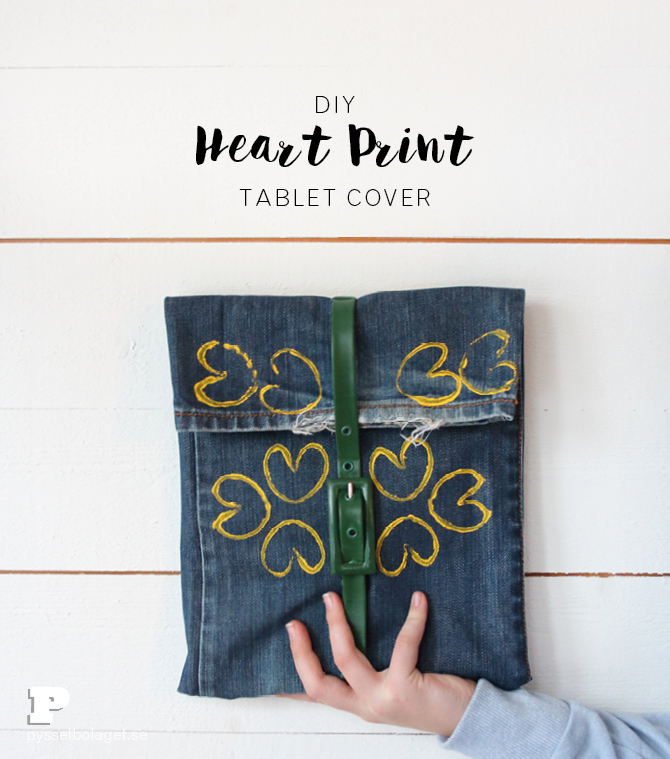 It's Valentine's Day in a few days, but our sweet tablet cover can be used the whole year around. The cover is made of a pair of old jeans and a belt, and we made our own patterns. Craft fun both friendly to nature and wallet!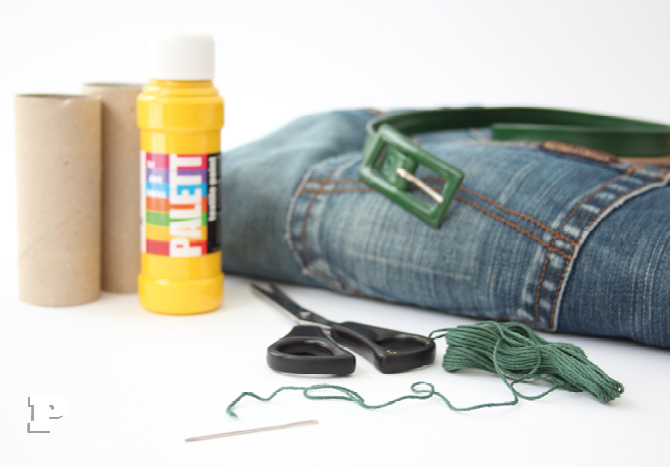 You need a pair of jeans where the leg is wider than the tablet, a belt, textile paint for dark fabrics, a tp roll, scissors, needle and thread. You also need an iron.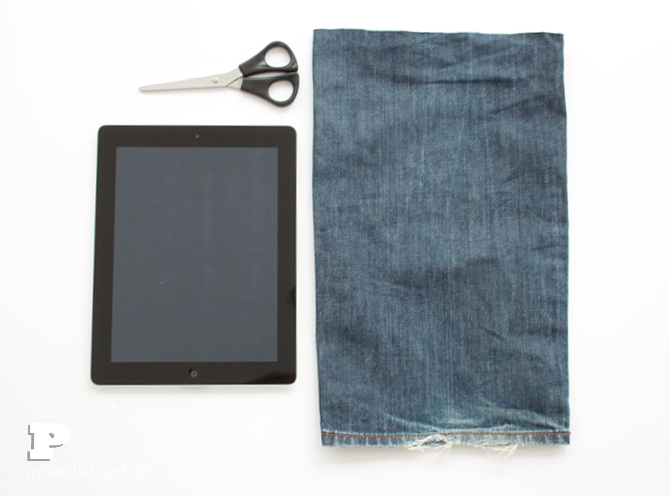 Cut a piece of the leg longer than the tablet.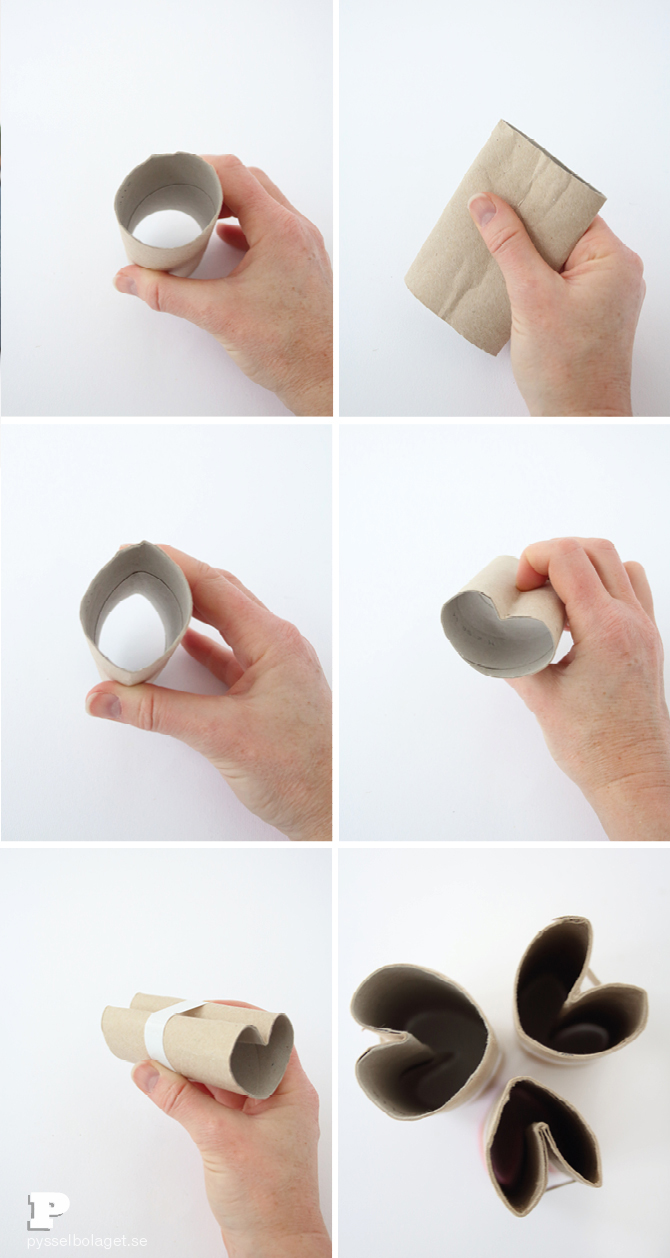 We use a tp roll to print the heart pattern. The tp roll is molded as in the photos. Secure the shape with a piece of tape or a rubber band.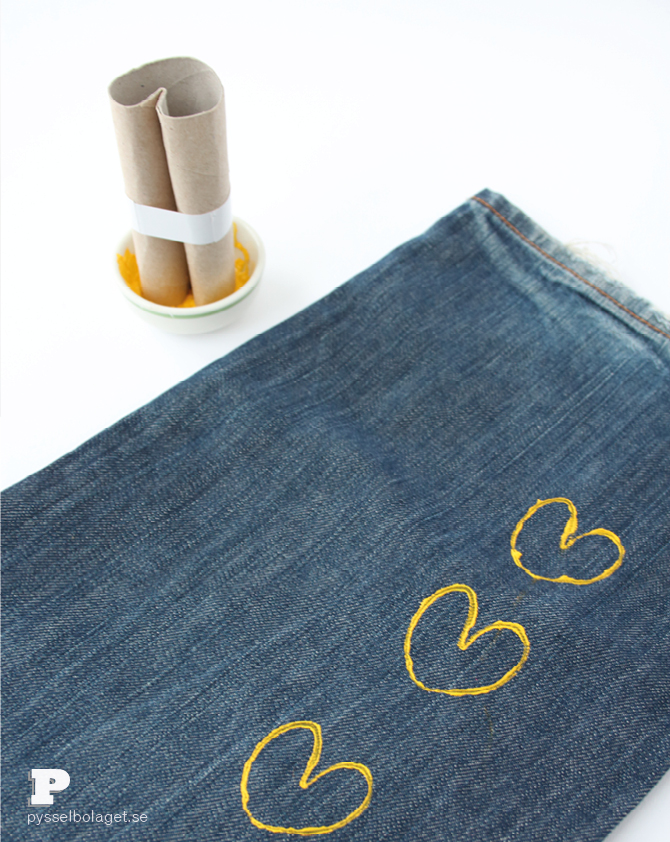 Dip the tp roll in textile color and print a pattern!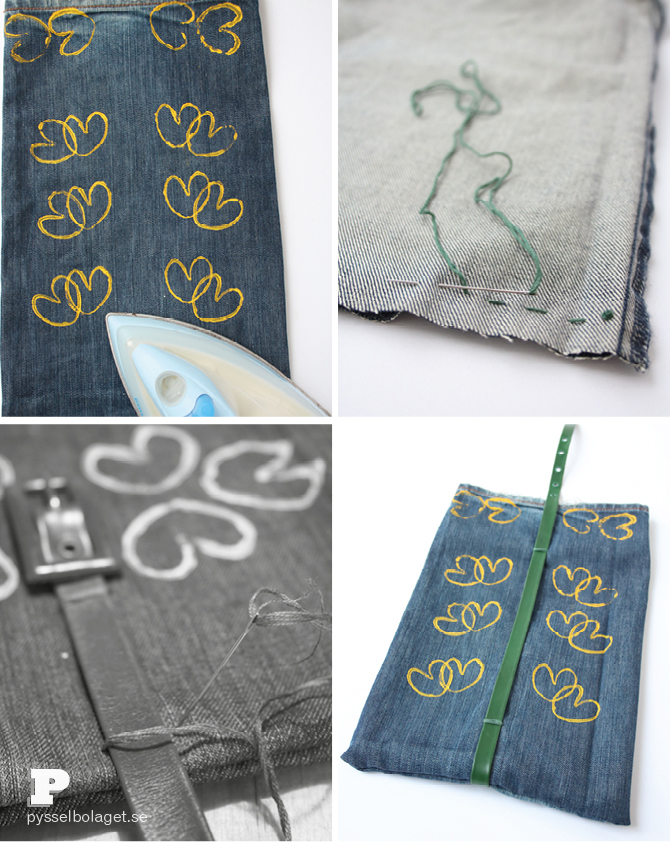 Let the paint dry properly and then fix the color according to the instructions on the jar. Turn the fabric inside out and sew along the cut end of the jeans piece. Turn back the fabric. Stitch the belt around the case with small tight stitches.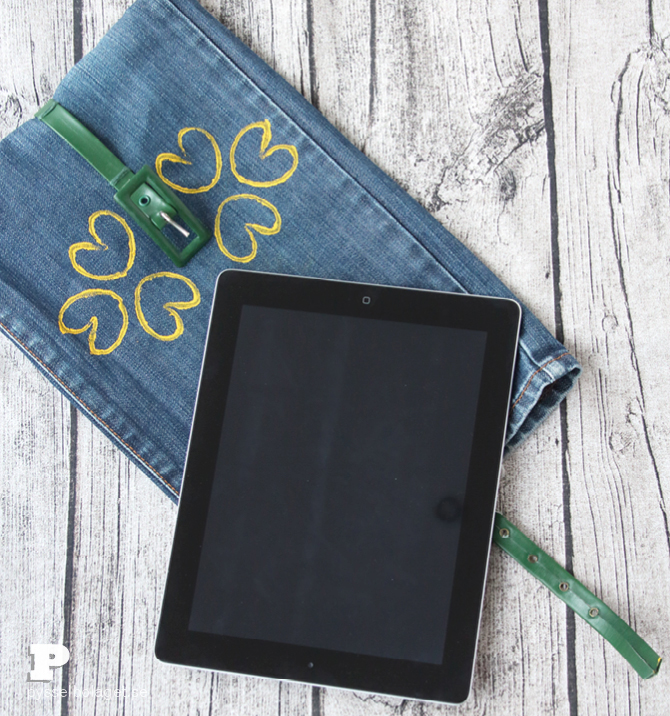 The tablet cover is ready to be used or given away. Maybe it will be a Valentine's day gift for someone!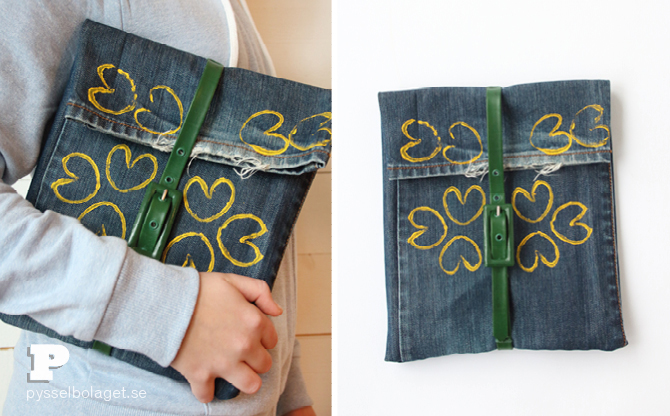 Have a great weekend and a lovely Valentine's Day!