We love crafting with beads, all kinds of beads. Today we're using a bead new on the Swedish market, Hama beads with stripes! They are absolutely perfect to melt and make bracelets of. Check it out!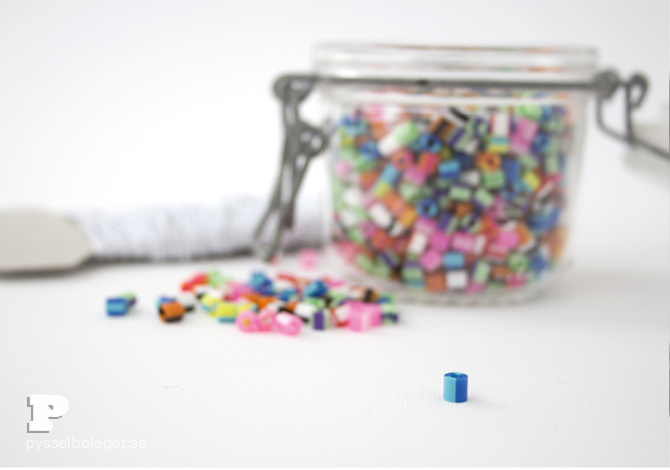 You need Hama beads with stripes and elastic cord. You also need access to an oven, baking paper and a baking tray.
Preheat the oven to 200 °C. Place a sheet of baking paper on a baking try, then place the beads on the tray. Leave a little space between the beads,  if they're to close to each other they can fuse together. Put the plate in the oven for about 2-4 minutes. Keep an eye on the beads the whole time. The beads are done when they are flat. Look at them – they look like completely different beads.
As soon as the beads have cooled off is the time to make bracelets!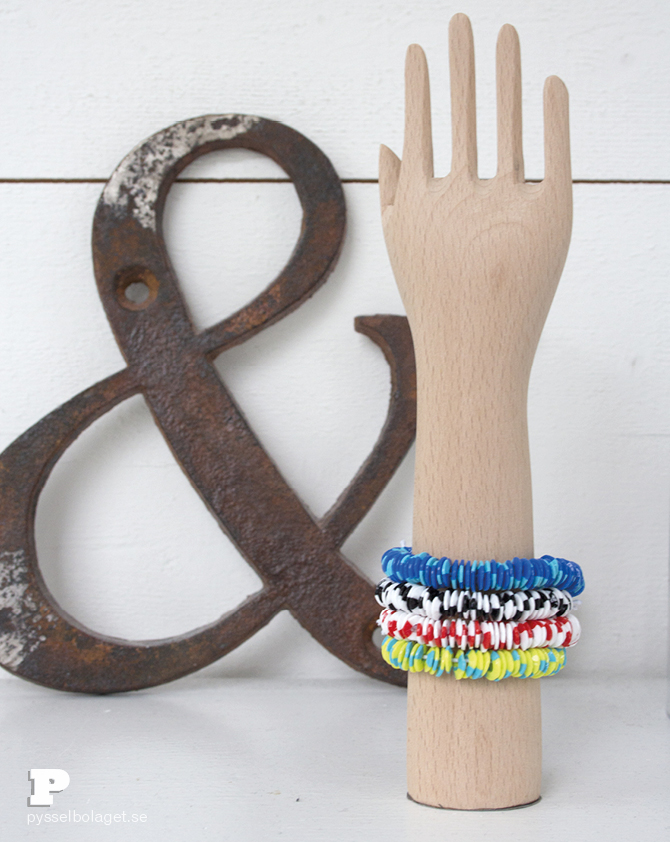 Done! We now have a whole bunch of new, stylish bracelet. They will be a great addition to the bracelet we've previously made and regularly use. Do you want to see our previous post on melt beads, you will find them here, here and here.
Have a great and crafty weekend!