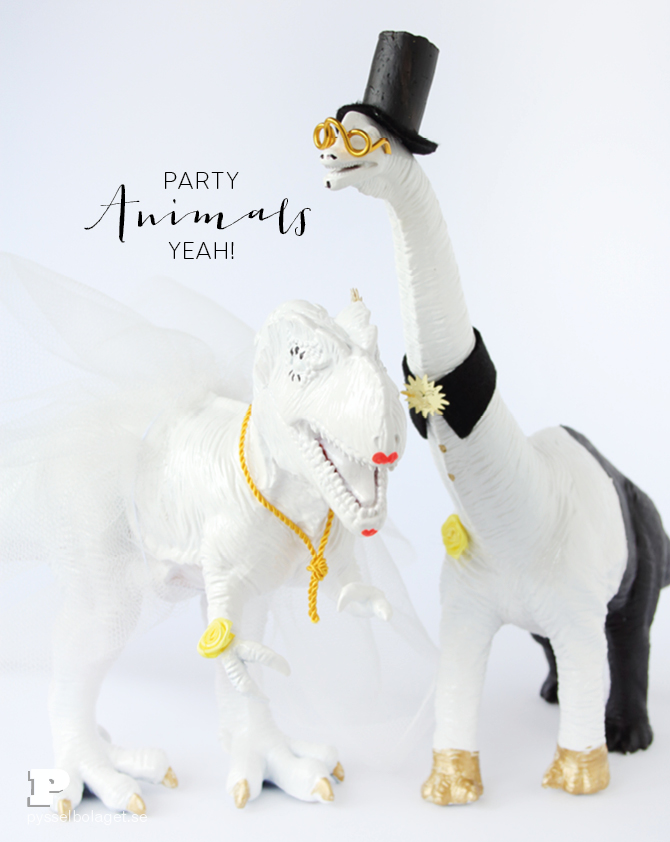 Today we turn big scary dinosaurs to party animals. We feel like Cinderella's godmother!
We have used large plastic animals purchased at the flea market and spray paint. We have also used colors, tulle, felt, glue, sequins, and other accumulated treasures.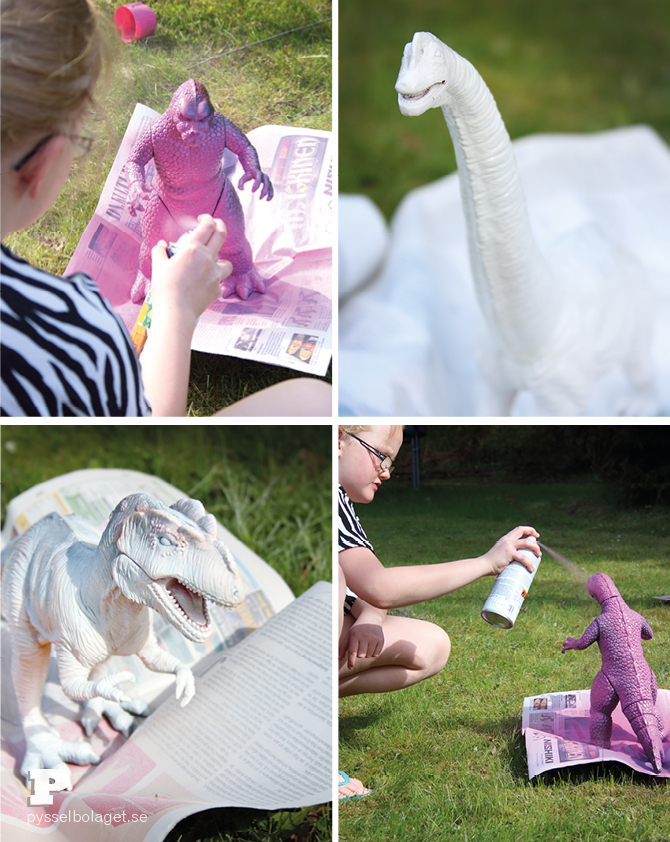 We start by spray painting the dinosaurs. We use spray paint, partly because it is easy to get paint to cover and partly because it's fast. We've talked about how to handle spray paint before, so we're giving you the short version this time. Care for good ventilation, read the instructions on the can carefully and if you buy a new colors choose the new water based spray paint.
Our animals requires a couple rounds of color. Spray several thin layers rather than a few thick ones.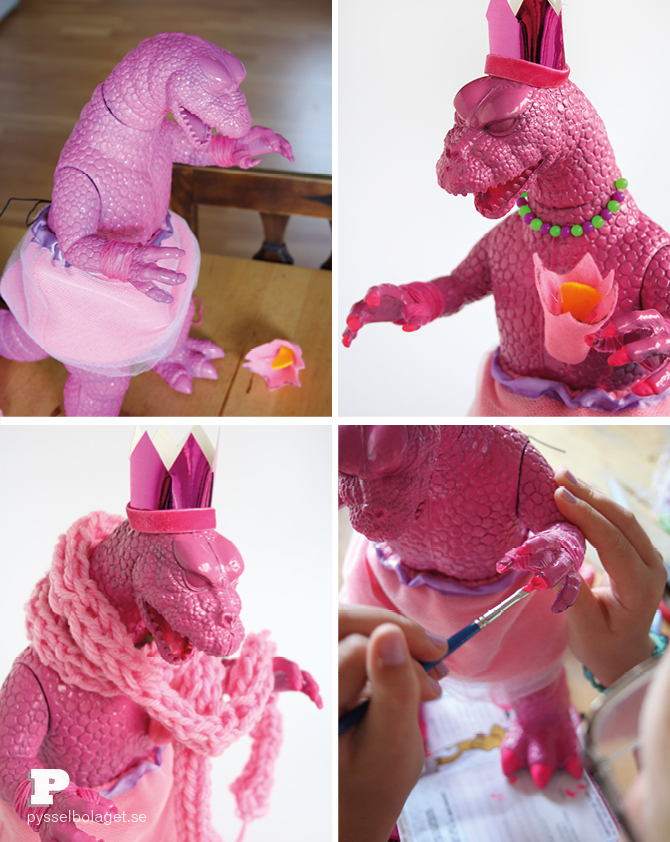 When all the layers of paint has dried, it's time for the final fix up. Freja's, now pink, dinosaur is transformed into an ice princess in an instant. She gets a skirt of felt and tulle, a crown of glossy paper and fancy nails – sorry, claws.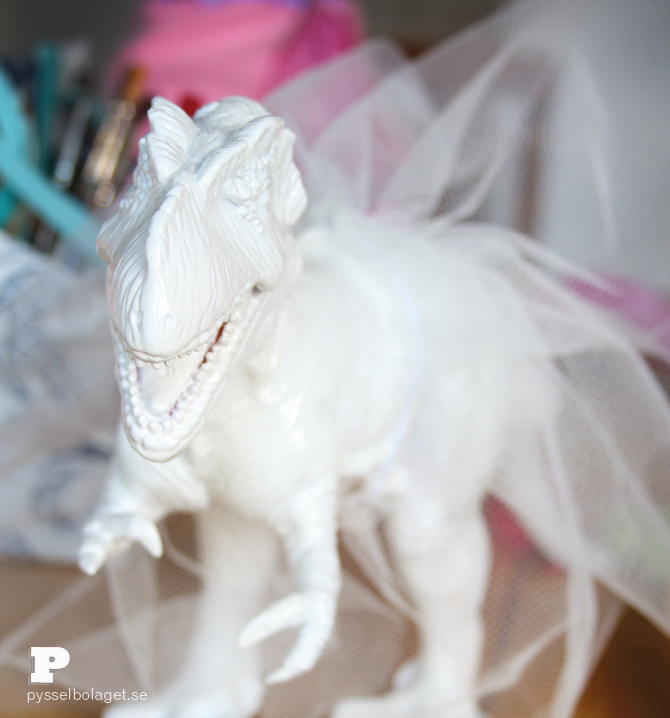 The other two will be a couple and we start with the precious bride.
A simple piece of tulle becomes a skirt and lips are painted with acrylic paint. The groom gets a high hat of felt and a painted cork. He also needs a pair of glasses. A piece of aluminum wire wound around a pencil does the trick.
Collar and buttons are in place and the couple gets matching flowers.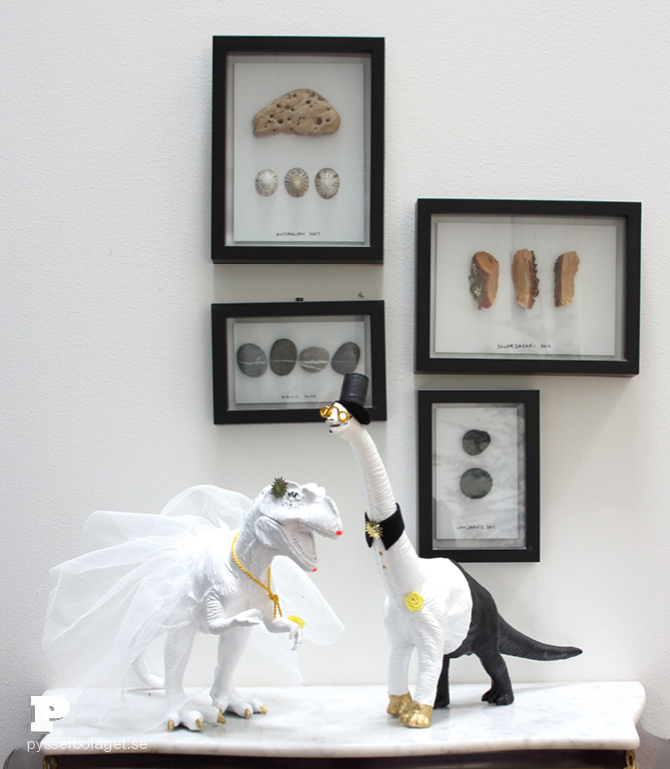 Time to party! Will she say "yes" …?
The ice princess is of course also invited!