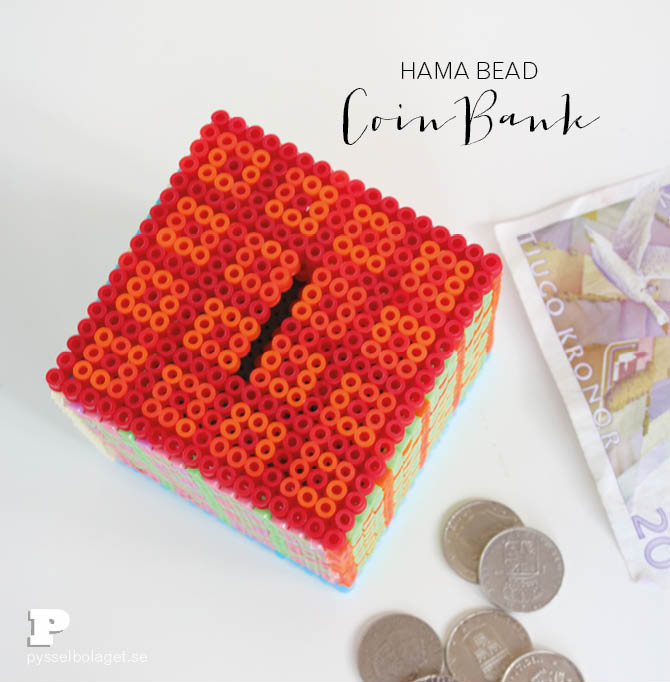 We just love Hama bead projects. They are fun to make and the colors of the beads are lovely. Today we make a coin bank. Make one too!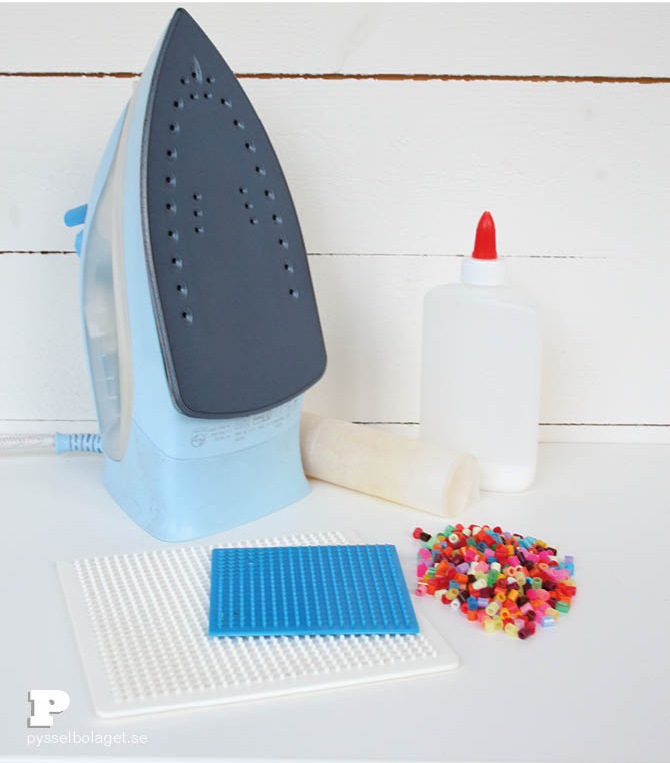 You need a pegboard, Hama beads, glue, iron and ironing paper for Hama beads or baking paper.
1. We start with the side panels. Make two panels 15×15 beads in size and two 15×17 beads in size. Make the base 17×17 beads in size. Also make a lid. It should be same size as the base but it should also have an elongated hole in the middle. Iron all the side panels to make the beads fuse together.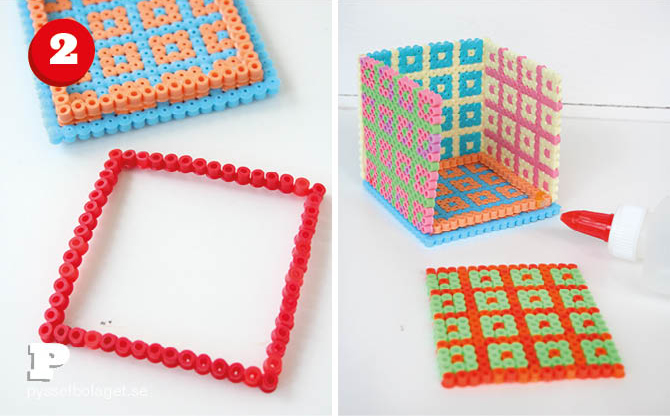 2. Now make two frames, 15×15 beads in size and only one bead wide. Iron the lid, bottom and frames. Glue the frames on the base and lid. Finally glue together all the sides and bottom. Put the on lid and coin bank is done!