I know, you shouldn't play with food – but candy isn't food, right! Inspired by the artist Paula Brett we make our own cool candy mandalas. Why not surprise someone you like with a personal mandala for Valentine's Day? Get the candy bag out down and get going!
You need candy in different colors and shapes.
Start by making a small flower and extend the pattern from the middle. Freja and I took turns adding one circle each. You get the best result if you use only a few different types of candy, but many of the same sort.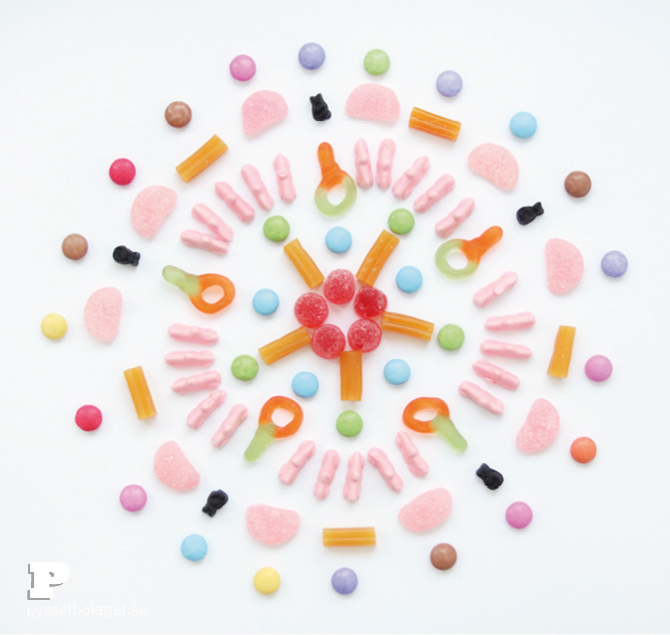 We managed to put together three different mandalas from our bag of candy.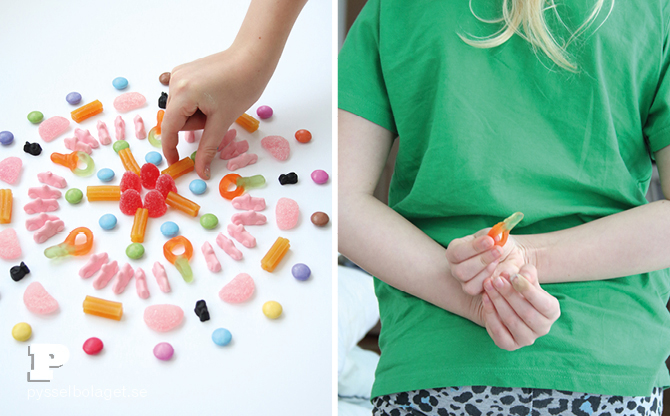 They turned out great, don't you think? I'm sure we could have build a few more, but all of a sudden we were missing pieces … Strange.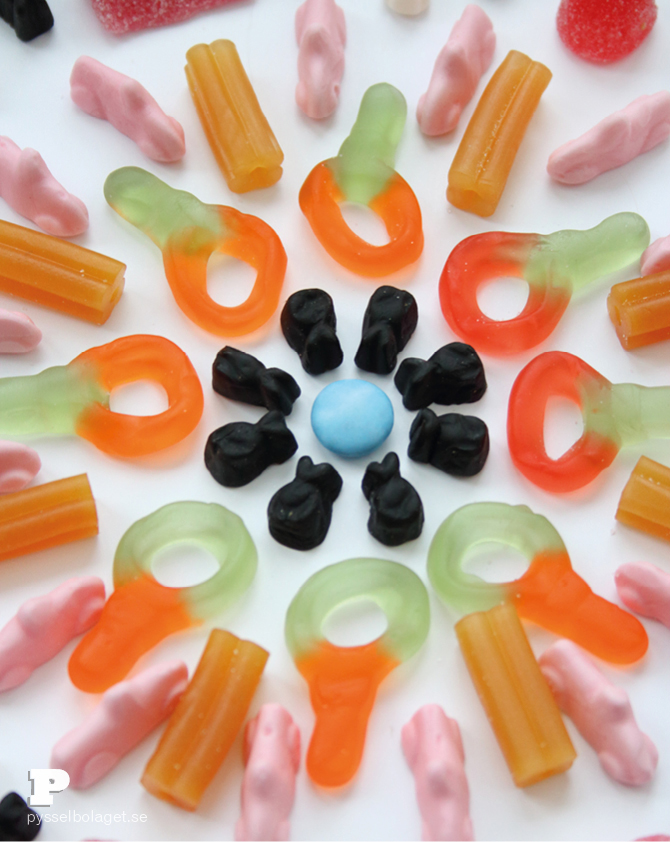 We hope we inspired you to make your own. Also check out Paula Brett's website for more delicious inspiration.