Welcome to Pysselbolaget, aka The Crafty Swedes, and day 13 of the Creative Collective Sweden's Creative advent calendar! Yesterday amazing Sofia from Mokkasin hosted the calendar and tomorrow moves on to another lovely guest; Karoline at Gröna Skafferiet. Today we celebrate Sankta Lucia and we make tiny sweet Lucia Crowns from paper cups!
Lucia is one of my favorite holidays. There is something special about it; the candles, the music and the early morning. In many families Lucia buns will be baked and gingerbread cookies will be decorated. People enjoy the preparations for Christmas without the stress that Christmas gifts can cause. This year we want to make something special for Lucia. Something we can use and save.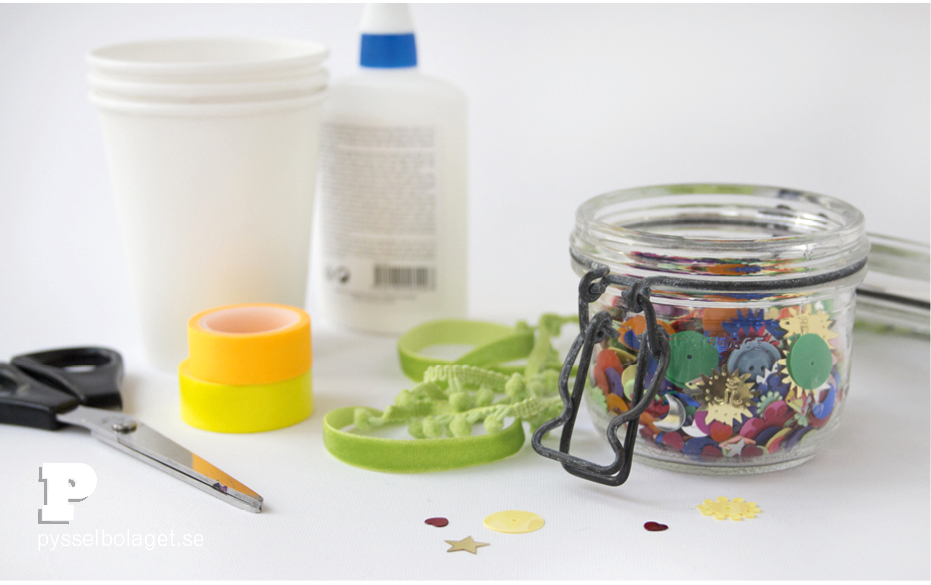 We use white paper cups, scissors, pretty ribbons, yellow tape, sequins and glue.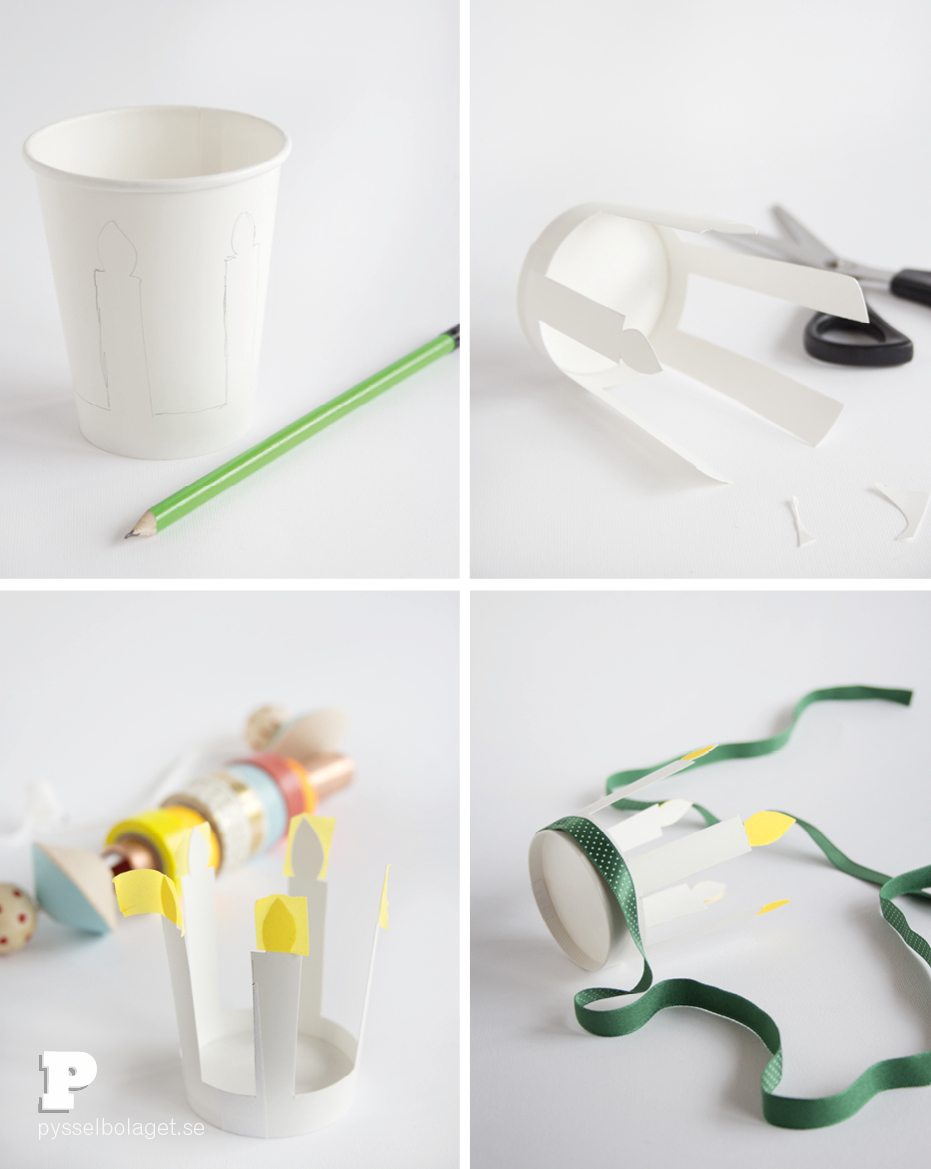 First draw a Lucia crown on the paper cup, with five candles and a small flame on each candle. Then cut out the candles and the flames. Put yellow tape over the flames and trim the edges. Also glue a pretty ribbon on the base of the crown.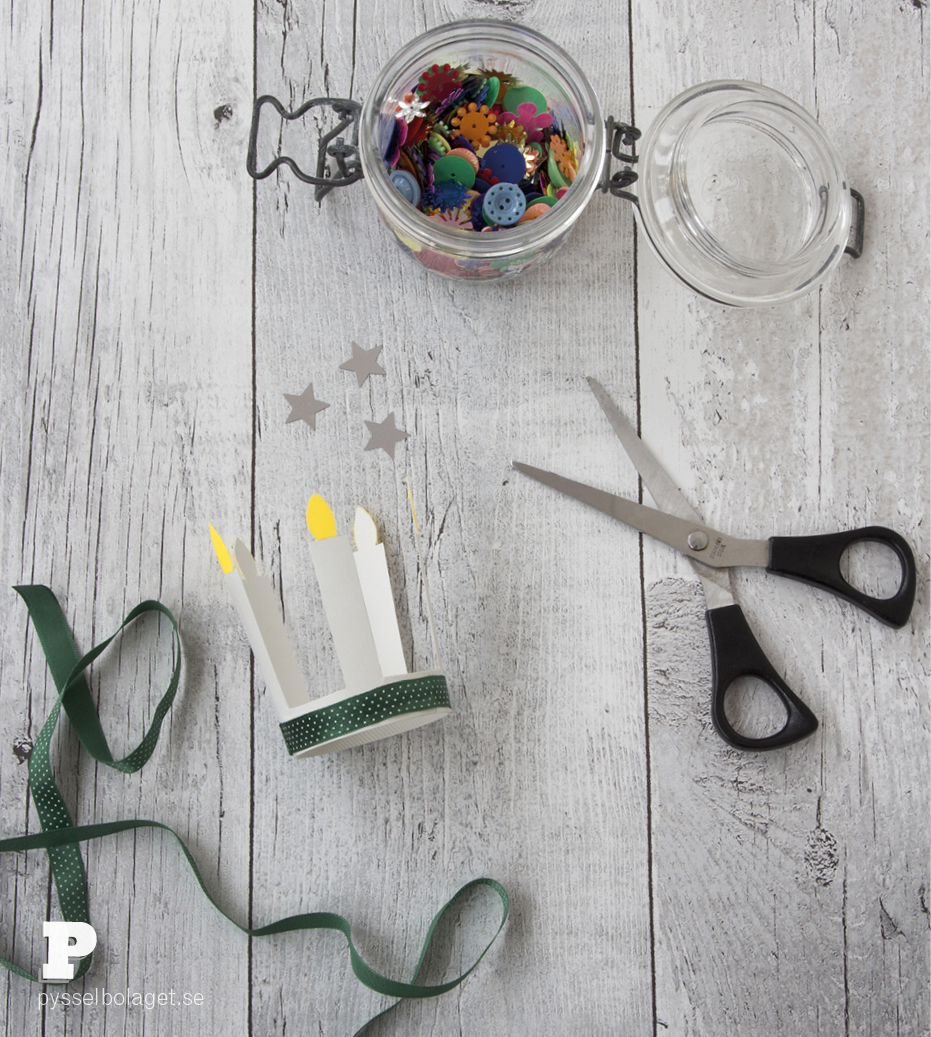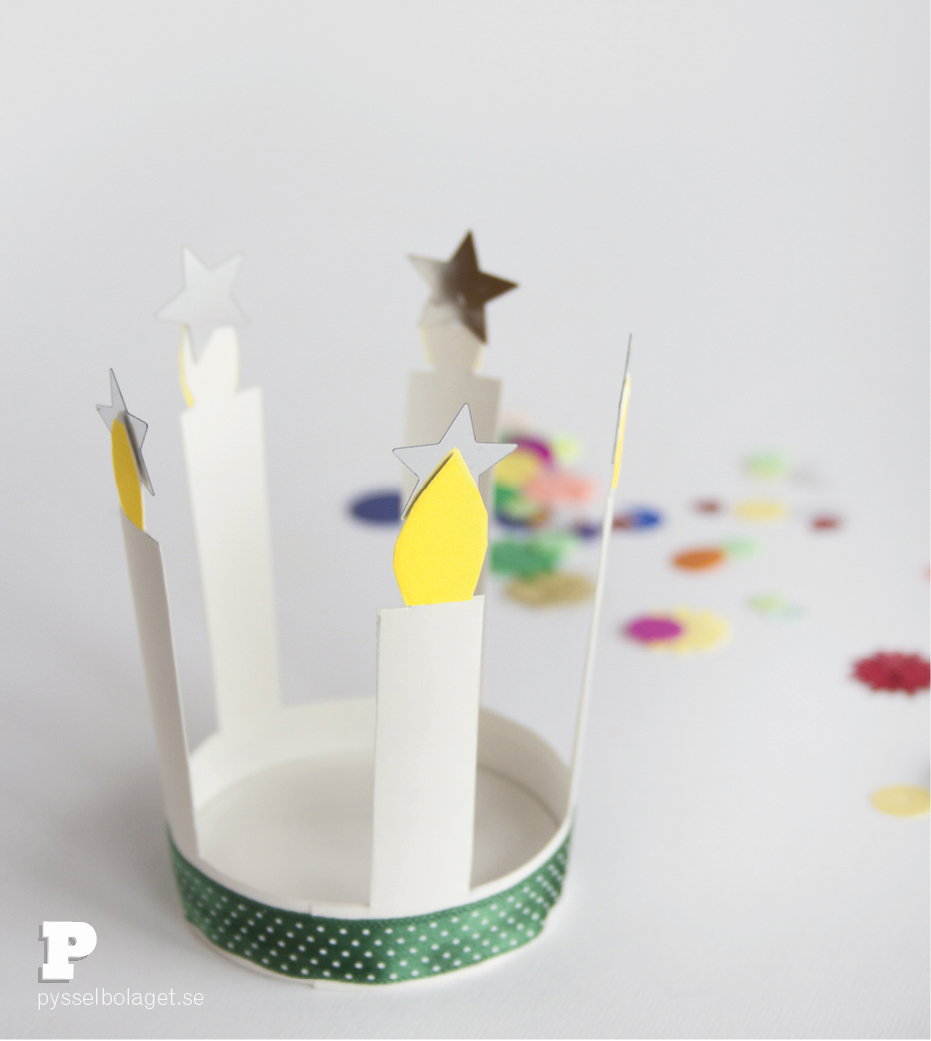 Finally, we glue a sequin on each candle, either on the front or back of the flame. The Lucia crown is finished!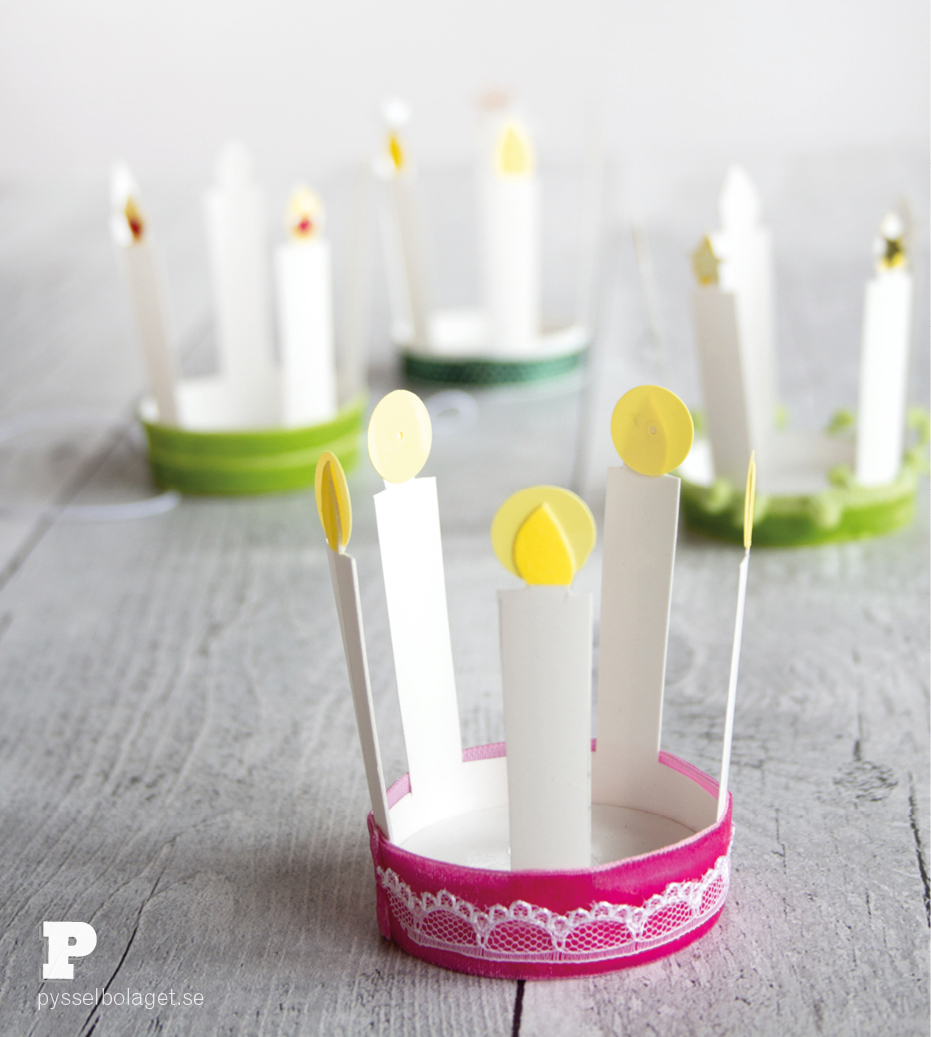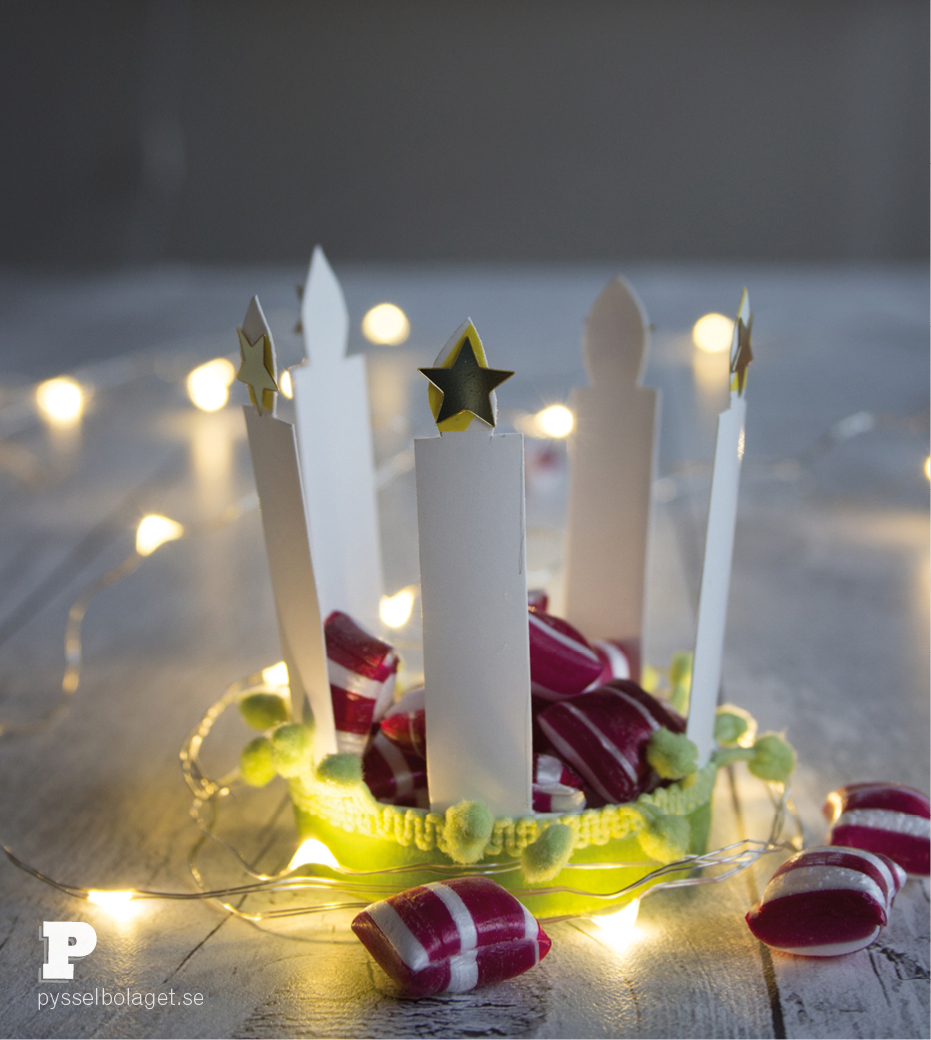 The Lucia Crowns are easy to make and can be used for many different things. We set the table with a Lucia crown for everyone in the family and fill them with candy. We put them on the shelf and enjoy how pretty they are, or so we thread a ribbon through them and wear them as headbands.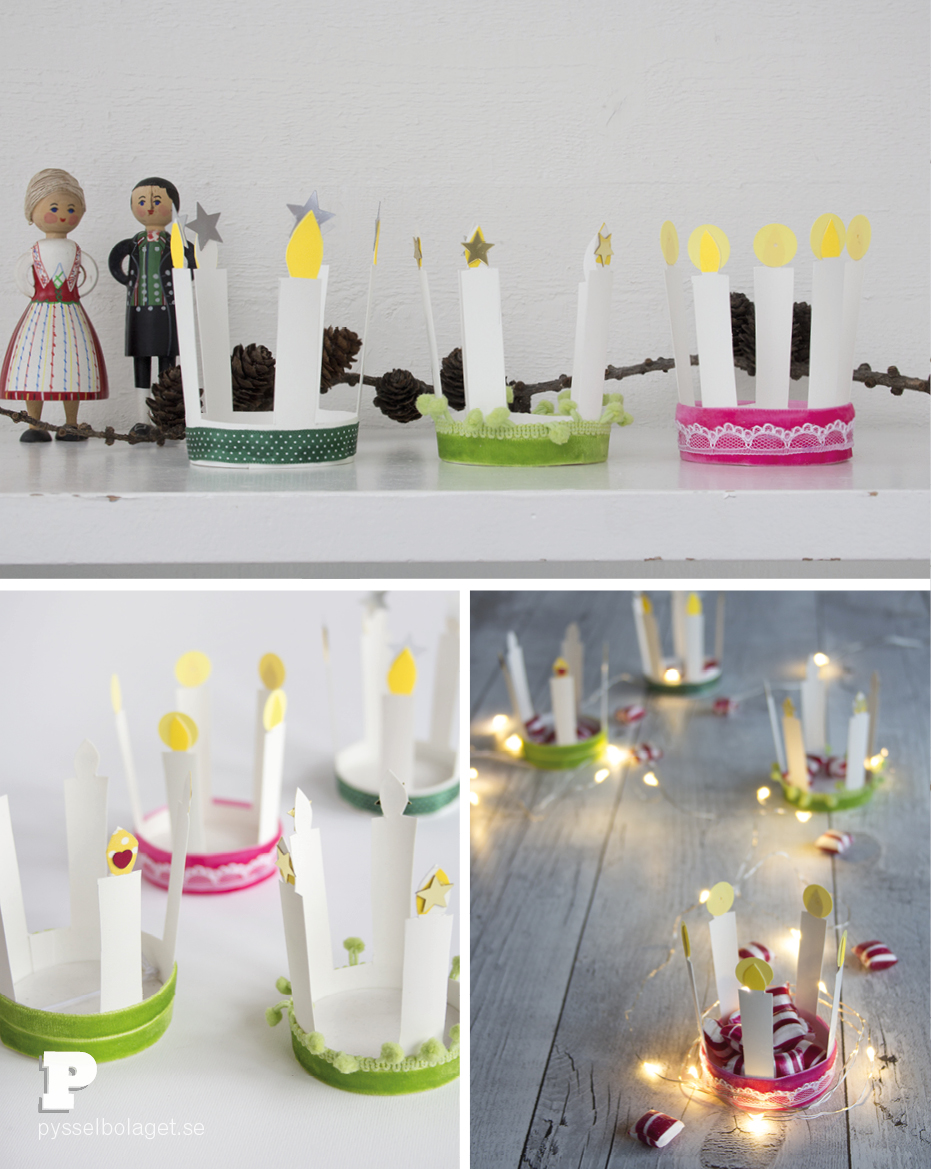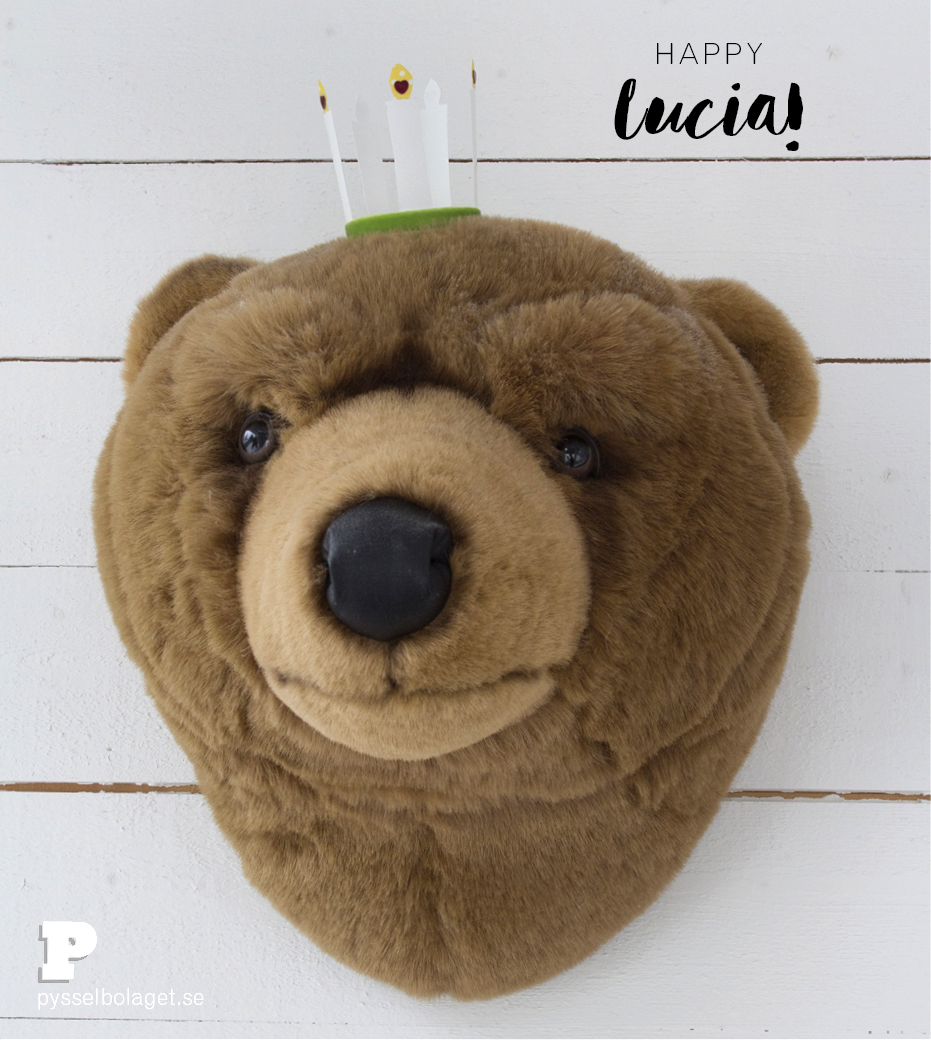 With these tiny Lucia Crowns, we wish you a lovely Lucia! Hope you enjoy this day as much as we do.
Thank you for dropping by today. Freja and I have made all our contributions to the calendar, but we will fill our blog with more crafts until Christmas!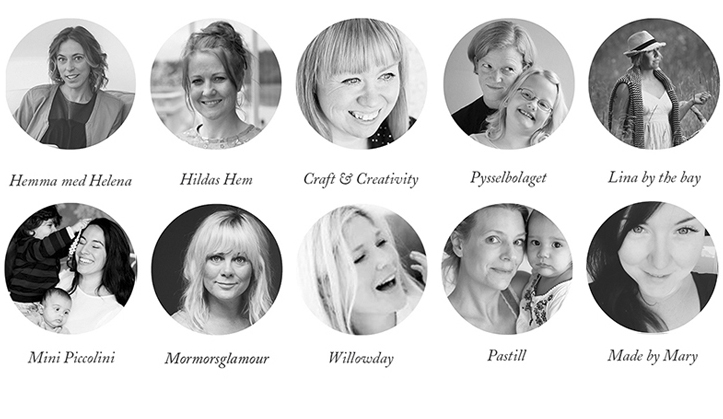 Welcome to the Creative Collective Sweden's creative advent calendar. Every day in December a new inspiring project is presented – something to create, bake or just do in preparation for a brilliant creative Christmas. The calendar moves from blog to blog and we will do everything to make sure it's easy to keep up with it.
Visit Sofia at Mokkasin for Day 12.
And also visit Karoline at Gröna Skafferiet tomorrow for Day 14.
You can find a full list of bloggers and date here.
Följ oss också på facebooksida, Instagramkonto och Pinterest board.