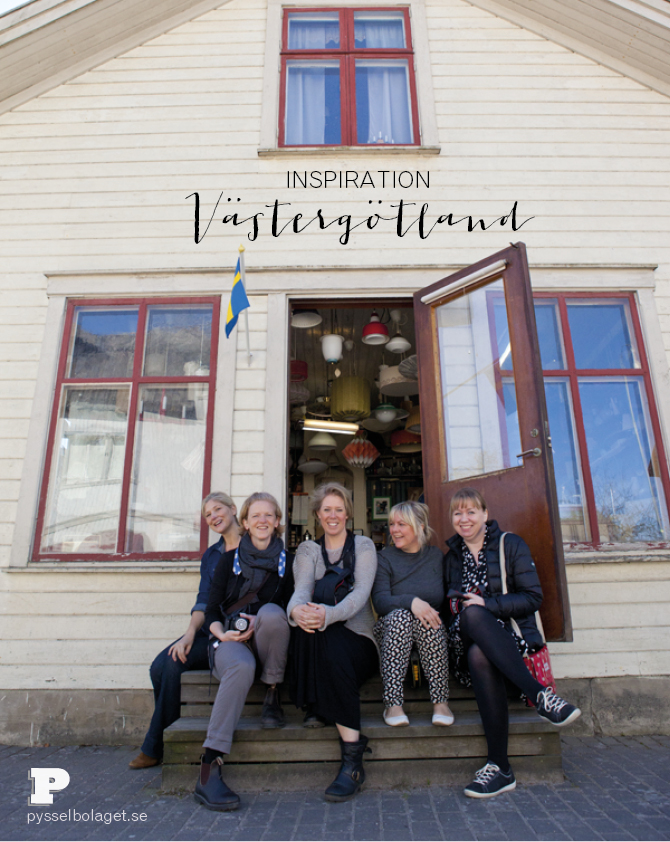 (photo Sofia Brolin, Hildas Hem)
I am a very lucky lady. I get to surround myself with wonderful and creative people. My little craft companion Freja is of course number one. But on second place, very close to first, are the bloggers of the network The Creative Collective Sweden. Last year we made a very inspiring trip to Dalarna and now it's time again. This time we went to Västergötland, in the west of Sweden. My traveling companions are Gina from Willowday, Lina from Lina by the Bay, Helena from Mormorsglamour, Helena from Craft & Creativity and the photographer Sofia from Hildas Hem.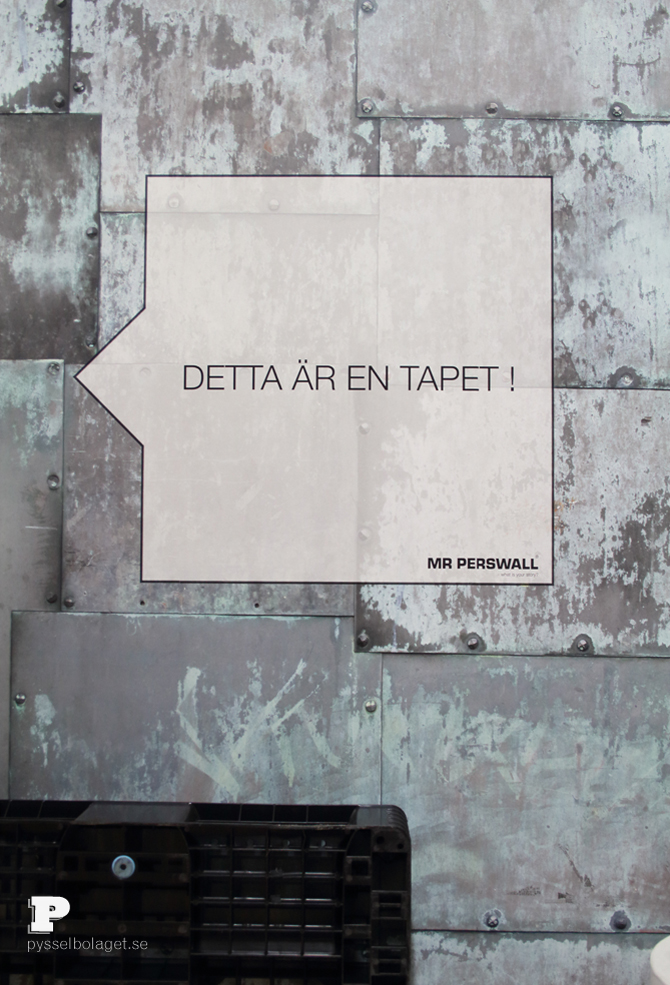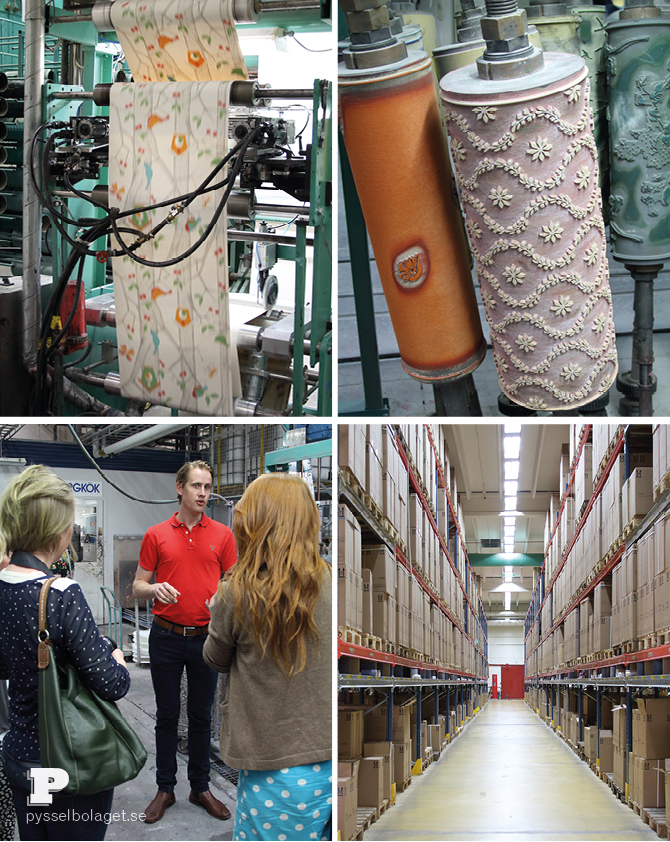 Up first was a visit to Borås Wallpaper. Anders and Mikaela taught us all about the company and then let us loose in the factory. Borås Wallpaper was founded by Waldemar Andrén in 1905 and is today the leading wallpaper brand in the Nordic. Along with Cole & Son, Eco Wallpaper and Mr Perswall they aim to become the leading international supplier in the premium segment for wallpaper. Not bad!
It's still very Swedish however, in a good way. The whole production takes place here, from the beautiful design to final print and the factory produces 25000 rolls wallpaper daily. Much of the craftmanship has also been retained. All colors are mixed by hand and new machines stand next to machines from the early 1900s.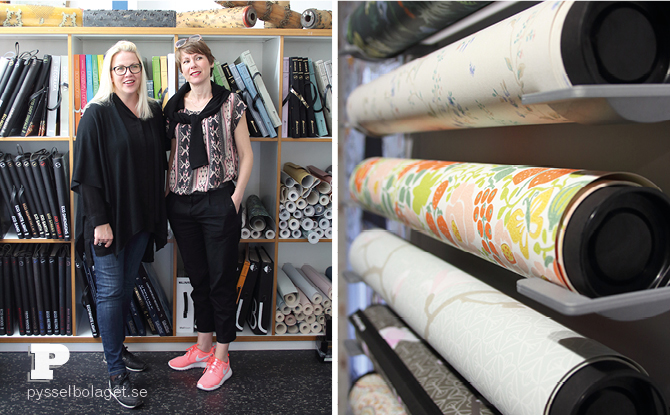 In the design studio Ulrika Hurtig and Sissa Sundling works hard to give us plenty of options for our future walls. Their commitment is impressive and they spoke with great entusiasm of colors, patterns and the joy of wallpaper. And the craftmanship in design is stunning as well. The original prints are still painted by hand and we almost lost their breath when we got to see some of them. Unfortunately we could not take pictures in the studio, as tabels and walls were covered with futire and as of yet secret collections. You will not be disappointed when you see them, I can promise you that much.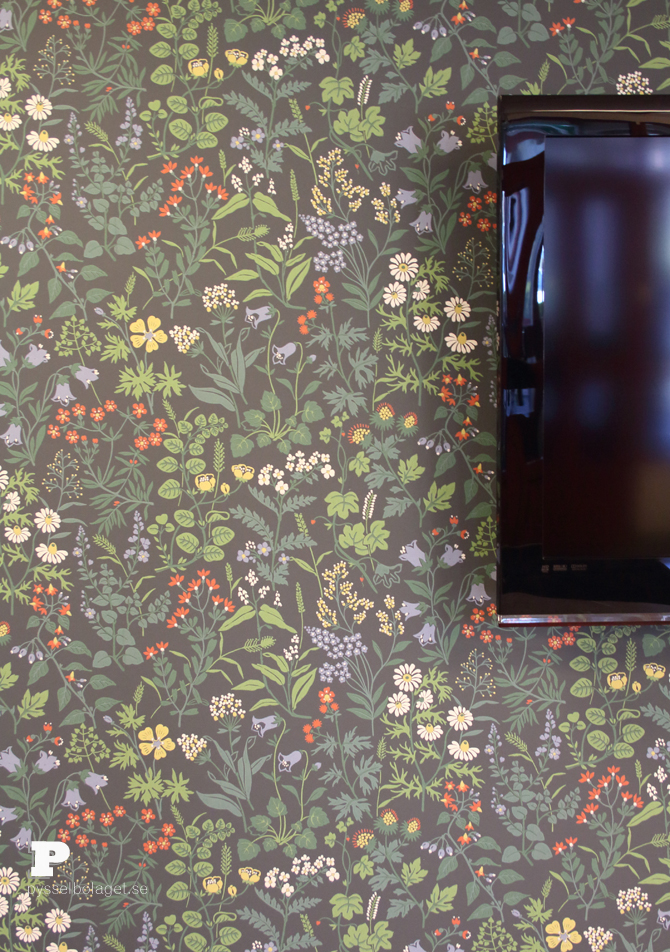 New this year is an anniversary collection. Borås Wallpaper is celebrating 110 years this year by showing the best from different eras. A bunch of gorgeous patterns have been brought out from the archives and will now be taken in production again. Among them wonderful Flora from the 50s and, my favorite, Jordgubbe (Strawberry) from the glorious 70s.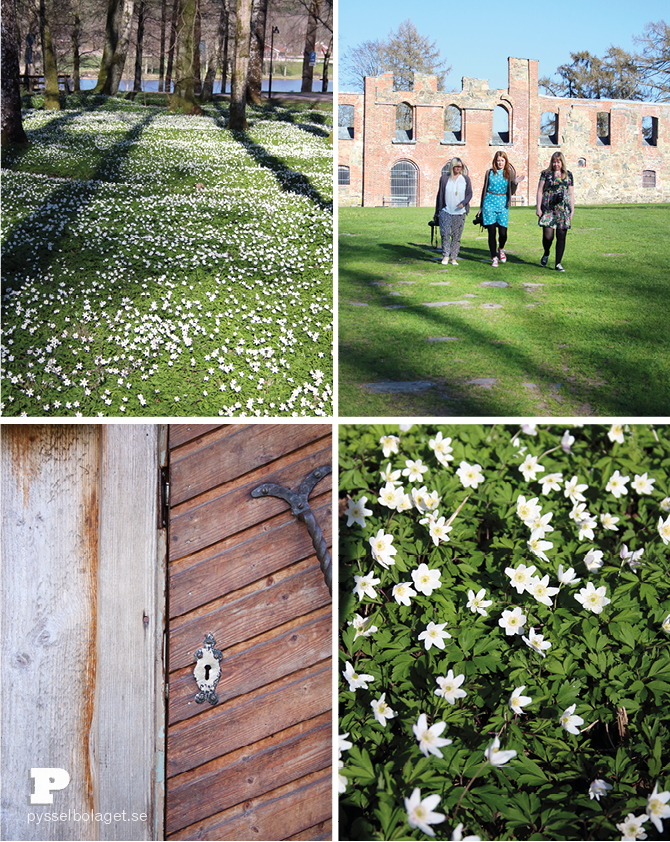 We left Borås Wallpaper filled with colors, patterns and wallpaper samples. Next stop was Sofia's home and dinner, but we made time for a detour to Gräfsnäs castles and spring flower bonanza.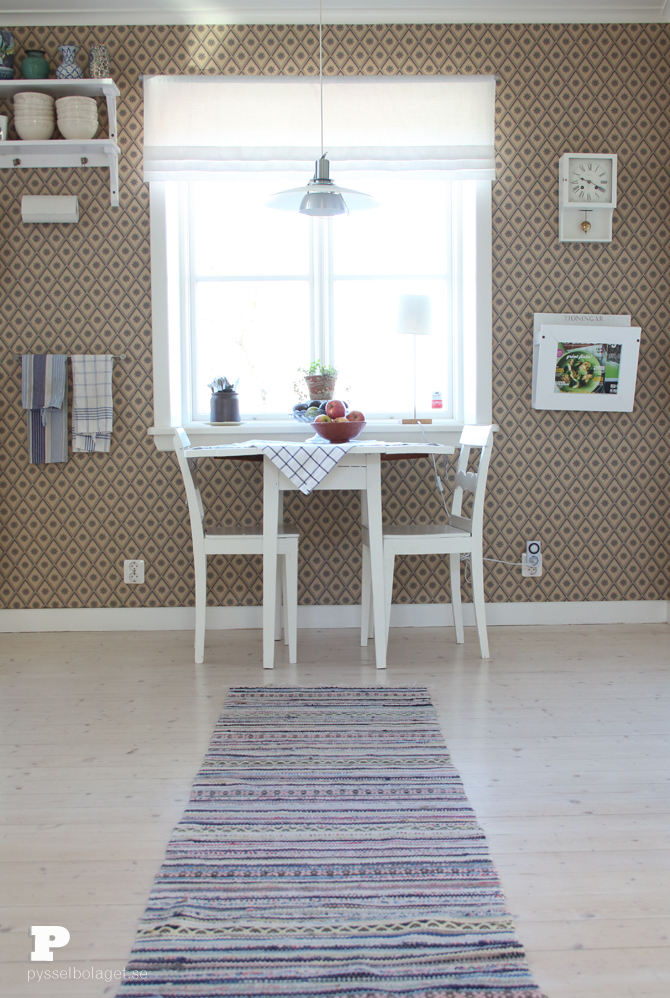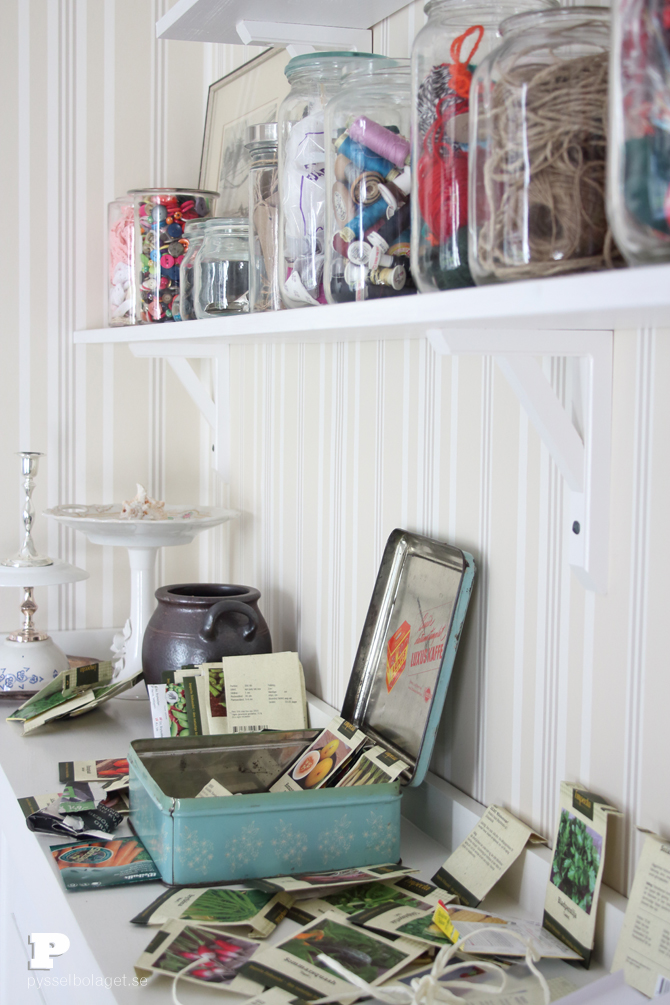 Sofia, our host, is also known for her fantastic blog Hildas Hem (Hilda's Home). Ever since she started the blog, Sofia has generously shared pictures of their beautiful house, the lush garden and their country life. Letting in a bunch of creative blogger in the house can be risky. We could not behave, but ran around like dizzy chickens with our cameras. I've chosen to show only a few pictures from Sofia's home. Check out Sofia's blog if you want to see more. It's lovely, I can tell you that much.
More on the trip in the next post!