I know it has been done before but now it's finally our turn – to make our own cake stands. We took the opportunity when we were visited by Helena from Craft & Creativity. It's easier than ever, the metal parts can be ordered online and cheap plates can be found at the flea market. We have chosen to use new plates this time, as we could not resist this sweet chinaware.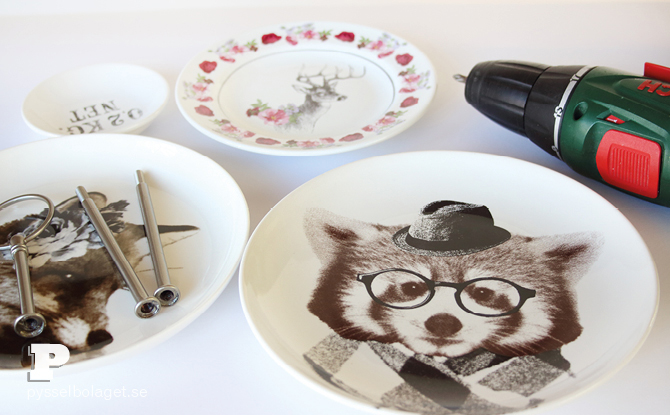 You need plates, a drill, a porcelain drill bit, masking tape, screwdriver and cake stand metal parts. You also need a pen, a glass of water and something to measure with. Cake stand parts you find at Make & Create, and they come with an excellent tutorial on how to do your own cake stand.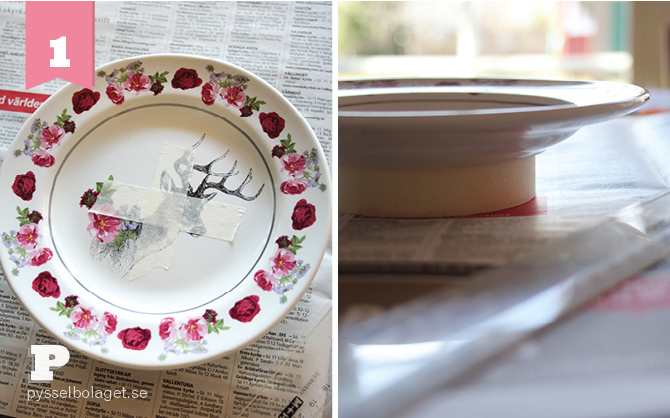 1. If you´re using old plates make sure they are completely clean, the plates should not be washed once you have drilled into them. The moisture can penetrate the holes and make the porcelain crack over time. Our plates are new and dont need to be washed. Make a cross in the center of the plate using masking tape and mark out the middle with a pencil. To prevent the drill from damaging the table when it goes through, put the plate on top of the masking tape.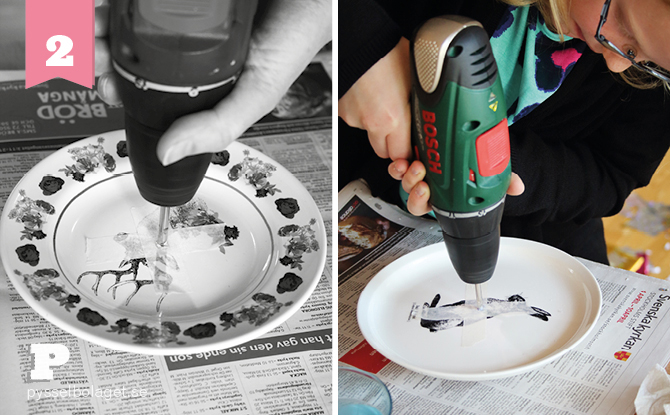 2. Now drill carefully through the plate. By dipping the drill in a little water from time to time you prevent it from wearing out at once. It is also important to keep the drill straight. How difficult is it to drill? Well, after brief instructions from Helena Freja drilled the plates herself. She thought it was heavy at times and it took a while to get through, but she didn't find it difficult.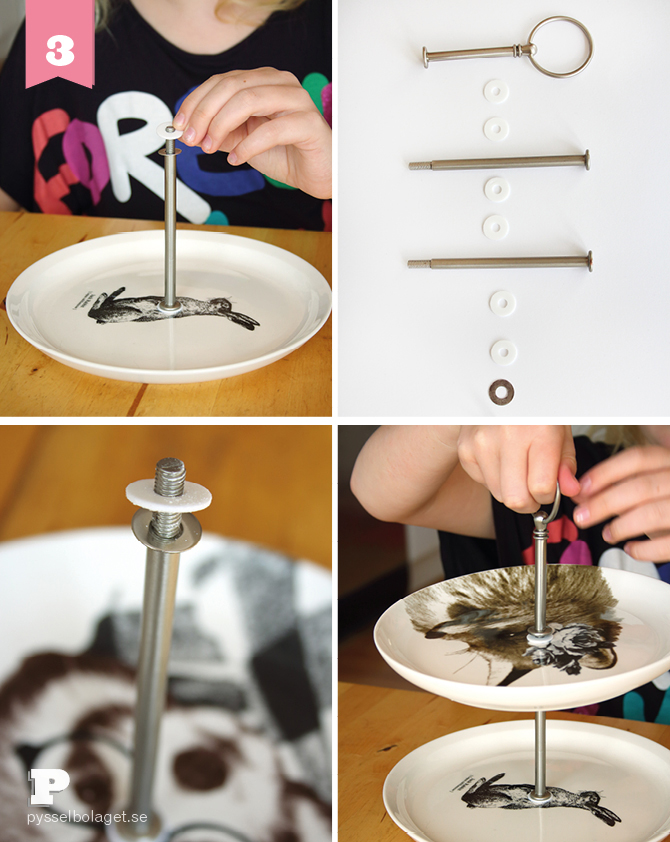 3. When all the plates have holes, it's time to assemble the cake stands according to the instructions that come with the metal parts.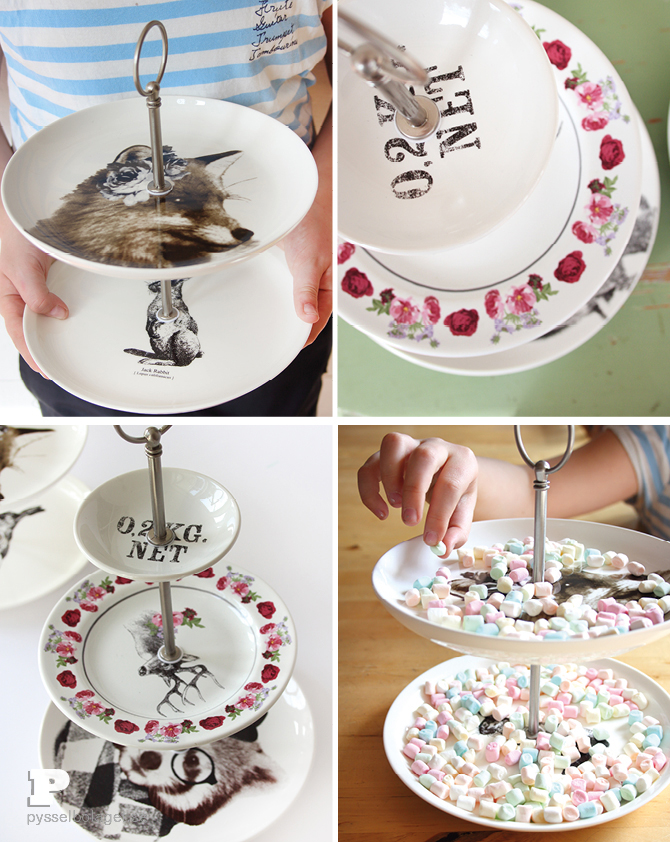 The cake stands are finished and ready to use! Freja chose two equal plates to her cake stand. Although both plates are heavy the cake stand is stable. It will probably go on Freja's desk as a desk organizer. My cake stand is a bit more traditional, with three different sizes of plates.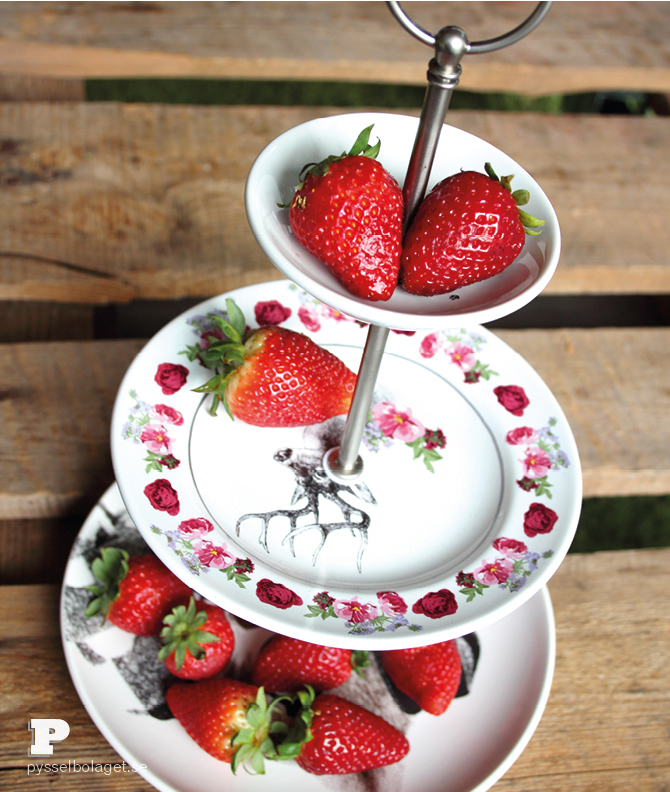 Check out  Helena's cake stands, she's made wonderful hand painted once as well as more traditional once. Our chinaware is purchased at H&M Home.