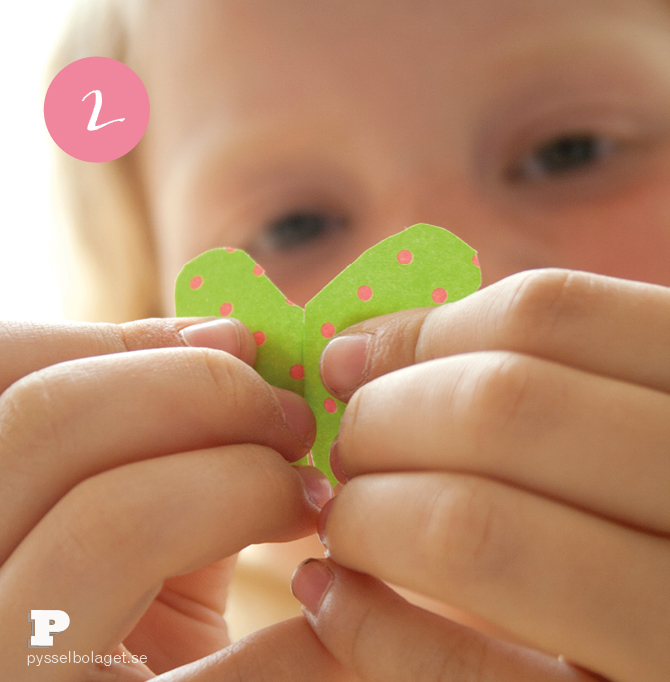 In our iPad magazine The Crafty Swedes we list materials we always have at home and a few expensive things we save for special occations. You can download the magazine for free here, but for those of you without iPads we will post the list here on the blog as well. A lot of the things on the list are basic materials found in your local grocery store, book store not to mention your recycling bin. You find part one here.
Here in part two – Always in our craft cupboard
Metal wire
Can be purchased in various colors and thicknesses. We always have a thin and soft wire at home and we stick to the cheap stuff from the hardware store.
Tissue paper
All children like tissue paper. Look for big packs – but don't let them have all of it at once.
Markers
Invest in good non-toxic markers. A "have to have" in every home, ask the children if you don't believe us!
Brushes
Buy a set of many and take good care of them and they will last a long time.
Tape
Something we don't use a lot of but adhesive tape is invaluable to have at home.
Eyes and sequins
Plastic eyes and sequins are fun accessories, but you don't need a lot. Buy a big pack every now and then, it lasts forever.
Buttons
Available in sets from craft stores, but can also be found cheap at the flea market.
Wood beads
Available in craft stores for a few pennies and are wonderful to work with. Decorate a lamp cord, make a trivet or necklace out of them.
Hobby felt
We occasionally buy a big pack but do not use it that often. The only exception is when Freja wants to sew pillows, then she can use the lot. A sheet of black and a sheet of white felt fabric can come in handy for details like eyes and ears.
Barbecue sticks
Available in most grocery stores and a great craft material.
Clothespins
Wooden clothespins are excellent craft material and can be found in most grocery stores.
This is part two of the list. Find part one  here. The last part of the list will be published next Thursday.