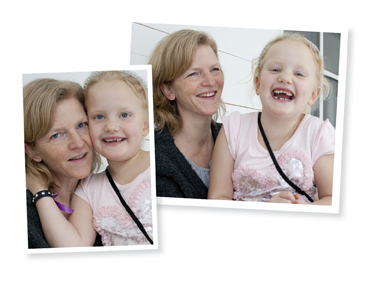 Vi på Pysselbolaget brinner för att vuxna ska vara tillsammans med sina barn. En del bakar, andra spelar spel, vi pysslar. Vi visar enkla roliga pyssel som inte kräver för mycket kunskap, utrustning eller tid. Oftast pysslar vi med det som vi har hemma och vi pysslar alltid tillsammans. Det är i samarbetet och skapandet mellan liten och stor som magin finns, inte i sakerna vi gör.
Vi blir jätteglada om ni kommenterar våra pyssel.
————-
We at Pysselbolaget think that adults and kids should spend  time together. Some families bake, other play board games, we devote our time to crafting. We show simple and fun crafts that do not require too much knowledge, equipment or time. We create most of our crafts out of things that we find at home and we always work together. The magic is found in the collaboration between young and old, not in the things we create.
Please comment our crafts – it makes our day.
Om Freja
– Jag är 9 år och pysslar massor. Jag ser till att det är enkelt för barn att hänga med i våra pyssel och det är jag som fixar till så att det blir fint. Det ska vara mycket färg, ofta mer än vad mamma tycker. När jag inte pysslar med mamma går jag i skola och har världens bästa fröken.
———
About Freja
" I'm 9 years old and I do a lot of crafting. I make sure that what we do is easy enough for other kids to do and I'm the one who makes every thing looks really nice. There should always be a lot of colour, often more than my mum thinks. When I'm not crafting with mum I play soccer and go to school. I have the world's best teacher."
Om Karin
– Min egen mamma är fantastisk och pysslade mycket med mig när jag var liten. Jag tyckte mycket om de stunderna och det är något jag gärna vill föra vidare till mina barn. Det är mitt sätt att stänga av alla måsten och spendera bra tid ihop, man kan inte tänka på tvätt när man pysslar! Jag jobbar också som grafisk formgivare och vill du se mer om det klickar du här.
———
About Karin
"My mum is fantastic and she spent a lot of time crafting with me when I was a kid. I remember those moments with joy and I want to pass it on to my kids. Crafting is my way of shutting out the daily chores and find the space to be together. It works, it is impossible to think about work and laundry when you are crafting! I make my living as a graphic designer, learn more.
Pysselbolaget

Att pyssla tillsammans är roligt. Här finns enkla roliga pyssel som inte kräver mycket kunskap, utrustning eller tid. Pysselbolaget består av Freja, som är 9 år, och Frejas mamma Karin, som är i sina bästa år. Läs mer om oss här.

-------------

Crafting together is fun. Here you find crafts that do not require a lot of knowledge, equipment or time that both kids and parent will have great fun creating. We are Freja, 9 years old, and Frejas mom Karin who is in her prime and constantly improving.

Copyright

Pysselbolaget samarbetar gärna med andra bloggar och media. Du får låna enstaka bilder till din blogg men ange alltid källa, länka till Pysselbolaget.se och behåll vår märkning på bilderna. Vi tillåter inte användning av hela beskrivningar, länka istället till bloggen. Om du använder våra bilder vänligen skicka ett mejl till: vi(at)pysselbolaget(punkt)se.

Om du vill använda vårt material i kommersiellt syfte vänligen kontakta oss.

-------------

Pysselbolaget loves to collaborate with other blogs and media. You are welcome to use one or two photos, but please always mention the source, link to Pysselbolaget.se and do not remove the watermarks from the pictures. We do not allow unauthorized use of full tutorials/blog posts, link to the blog instead. If you are using a photo for your blog please notify us by e-mail vi(at)pysselbolaget(dot)se.

If you want to use any material commercially contact us prior to use.

search categories