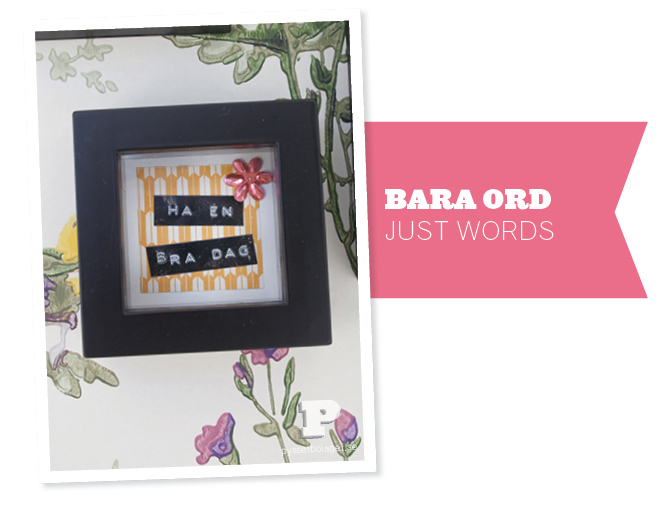 Ord kan vara både vackra och fula, men vi föredrar de som är uppmuntrande. Idag gör vi små tavlor med söta små ord att glädjas åt! / Words can be both beautiful and horrible, but we prefer the ones that are encouraging. Today we make tiny pictures with cute word to make one happy!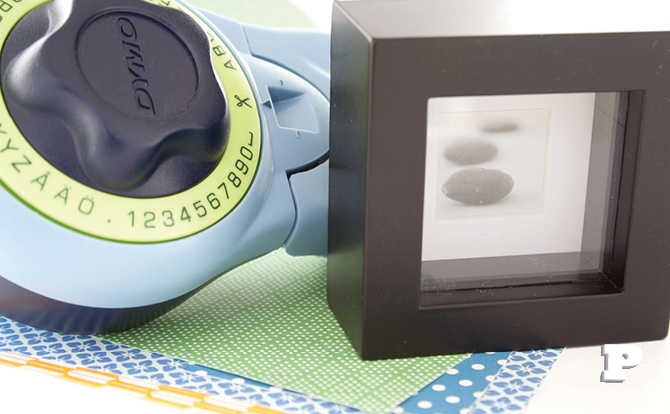 Ni behöver fina papper, en dymo eller penna att skriva ord med och en ram. Lite klister kan också komma till användning. / You need pretty paper, a Dymo or a pen to write words with and a frame. Glue can also be useful.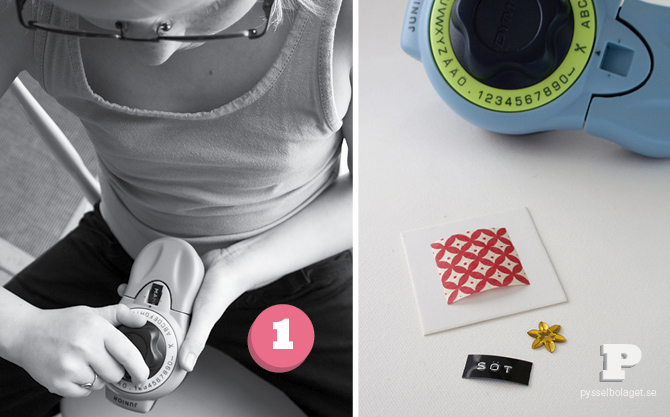 1. Börja med att välja de ord ni vill rama in. Vi har en dymo, som vi i vanliga fall använder till att märka upp lådor och burkar med, som vi trycker ut våra ord med. Har ni ingen dymo så skriv orden på små pappersremsor eller klipp ord ur tidningar. Välj sedan papper och annan dekor. / Start by selecting the words you want to frame. We have a Dymo, normally used to label boxes and jars with, and we punch out our words with it. If you don't have a Dymo, write the words on small strips of paper or cut words from magazines. Then select paper and other decor.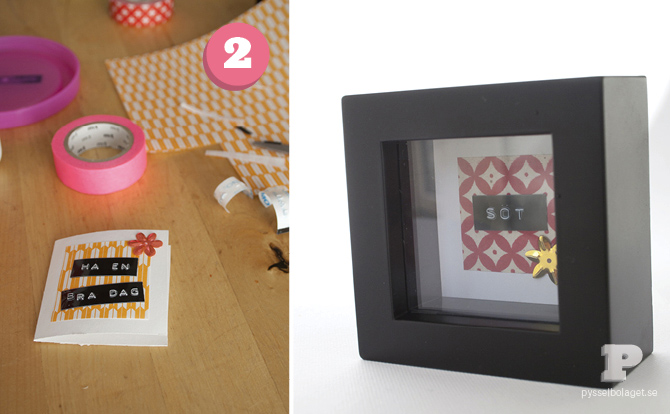 2. Klistra ihop alla delar och rama in! / Paste all the pieces together and frame it!
Vi lyckades få ihop ett helt gäng kloka ord att glädjas åt, till exempel "solsken", "ha en bra dag"… / We managed to get put together a bunch of wise words to lighten up a day, for example "sunshine", "have a nice day" …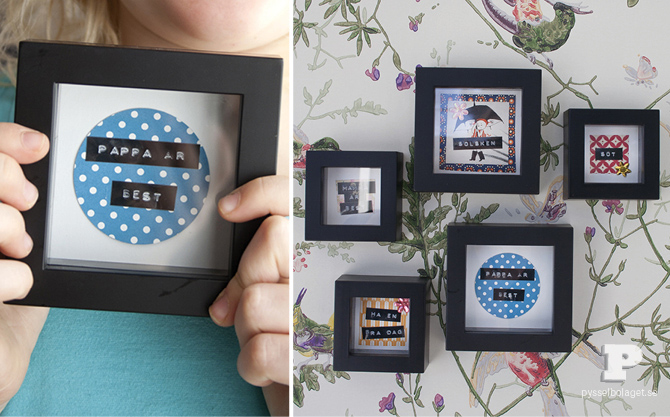 … och, charmigt felstavade "pappa är bäst". Alla tavlor är samlade på ett ställe och man blir lika glad varje gång man går förbi. / … and, charmingly misspelled "Dad is best" (Dad is a beast, translated from Swedish). All our pictures are assembled in one place and they make us happy every day.