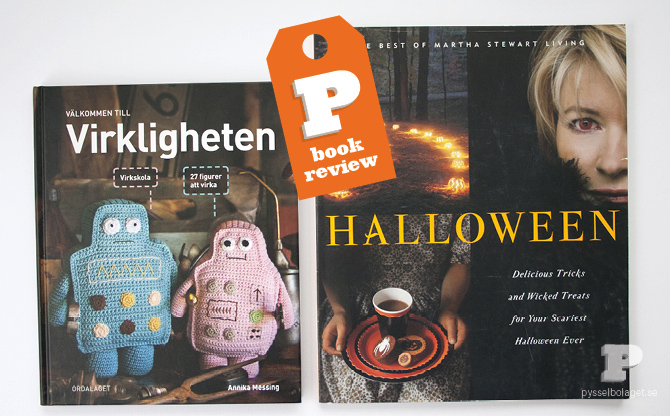 Nu är det äntligen dags för nya bokrecentioner! Oktobers böcker heter Välkommen till Virkligheten och Halloween: The best of Martha Stewart Living.
Vår svenska bok heter den här gången Välkommen till Virkligheten och alla ni som virkar mycket har säkert sett den. Boken är skriven av Annika Messing, som också driver bloggen Virkverket, och den innehåller mönster till 27 underbara saker. Du kan virka robotar, husvagnar eller varför inte ett helt tårtkalas.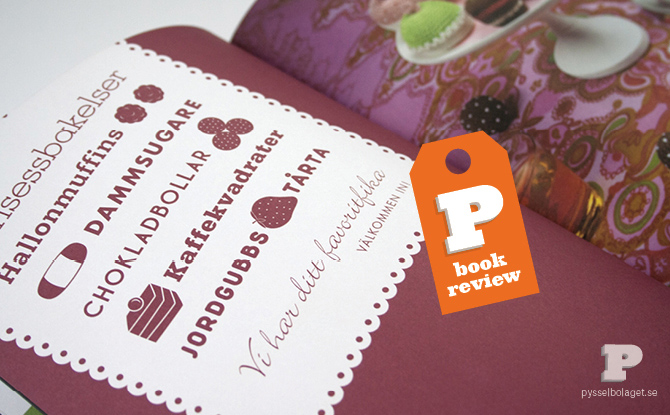 Boken har, förutom alla sina fina karaktärer, ett roligt och levande formspråk. Jag sitter gärna och bläddrar i den trots att jag inte kan virka.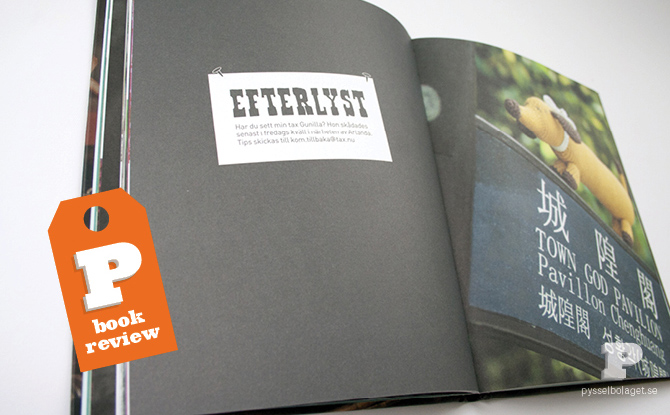 Annika har själv gjort alla mönster, tagit alla bilder och formgett boken. Trots det känns den inte alls oproffsig, bilderna är jättefina, formen härlig och färgglad och figurerna bedårande. En av de finaste svenska virkböcker, tycker jag. Boken är på svenska och finns att köpa här. Annikas fina blogg hittar ni här.
It's finally time for a new book review! October's books are Välkommen till Virkligheten and Halloween: The best of Martha Stewart Living.
Our Swedish book this time is Välkommen till Virkligheten and those of you crocheting have probably seen it. The book is written by Annika Messing, who also runs the blog Virkverket, and it contains patterns to 27 wonderful things. You can crochet robots, caravans or even an entire birthday party.
The book has, in addition to all its darling characters, a fun and vibrant design. I like to sit and look through it even though I can't crochet.
Annika has made ​​all the patterns, taken all the pictures and designed the book herself. But the book is anything but unprofessional, the pictures are really nice, the design lovely and colorful and the characters are adorable. One of the finest Swedish crochet books, in our opinion. The book is in Swedish and can be purchased here. Annika's lovely blog can be found here.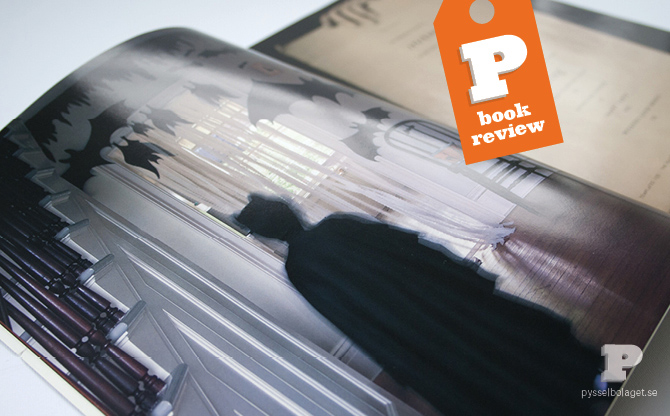 Den engelska bok vi valt för oktober är Halloween: The best of Martha Stewart Living. För alla er som älskar Halloween är det här den enda bok ni behöver. Vi har haft den i flera år men har fortfarande inte tröttnat.
Boken är helt enkelt komplett, allt finns. Bilderna är mystiskt fantastiska och idéerna underbara men genomförbara. Eftersom det är Martha vi pratar om borde vi inte vara förvånade men boken slå oss med häpnad varje år. Hoppas att hon aldrig slutar!
Visst längtar man till Halloween. Här finns massor av inspiration att hämta. Förutom pyssel finns här även beskrivningar på masker, recept och dekorationstips. Boken hittar du här och den är skriven på engelska.
The English book we chose for October is Halloween: The best of Martha Stewart Living. For all of you Halloween lovers – this is the only book you need. We've had it for years but still haven't grown tired of it.
The book is quite simply complete, it contains everything. The pictures are fantastic and mystical, the ideas are wonderful yet feasible. Since this is Martha we're talking about, we shouldn't be surprised but the book strike us with awe every year. I hope she never stops!
The book makes us long for Halloween. There is plenty of inspiration in this book.
In addition to crafts, there are also instructions for make up and masks, recipes and decorating tips. The book can be found here, and it's written in English.