Galgar kan vara trista, tråkiga och inte alls roliga att ha hängande framme. Galgar kan också enkelt dekoreras och bli roliga och fantastiska. Kolla här!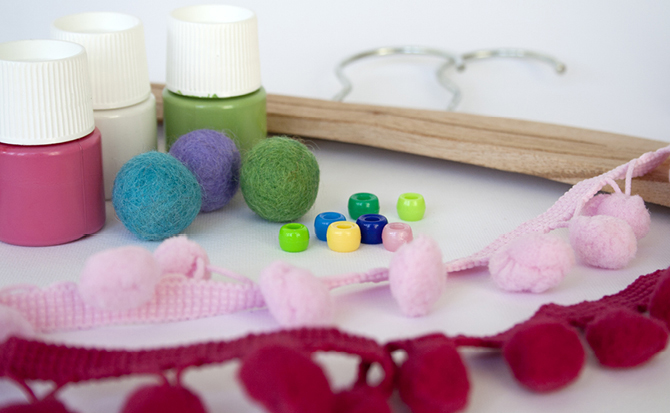 Ni behöver galgar, det brukar gå att hitta gamla tråkiga galgar på loppis. Hittar ni inga gamla finns nya galgar att dekorera här. Ni behöver också saker att dekorera med, till exempel färg, pärlor, fransar, klister och sax.
1. Vår första galge dekoreras med fransar. Vanliga fransar och bollfransar hittar ni i tyg- och hobbyaffärer. Freja använder gärna limpistolen men pysslar ni med mindre barn rekommenderar vi vanligt klister. Det är så lätt att bränna sig på limpistolen.
2. Vi ville också ha något fint på kroken och hittade några ullpärlor som blivit över när vi gjorde grytunderlägg. Ullpärlorna gick lätt att skruva sig igenom.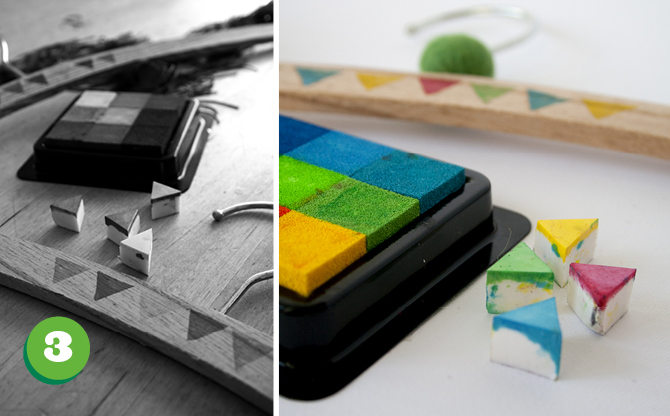 3. Vår andra variant är tryckt. Vi har använt vanlig stämpelfärg. Stämplarna är gjorda av ett suddgummi, precis som vi gjorde till Frejas kalas. Läs mer om hur vi gjorde här. Galgarna behöver lackas när tryckfärgen torkat, annars finns det risk att färgen försvinner.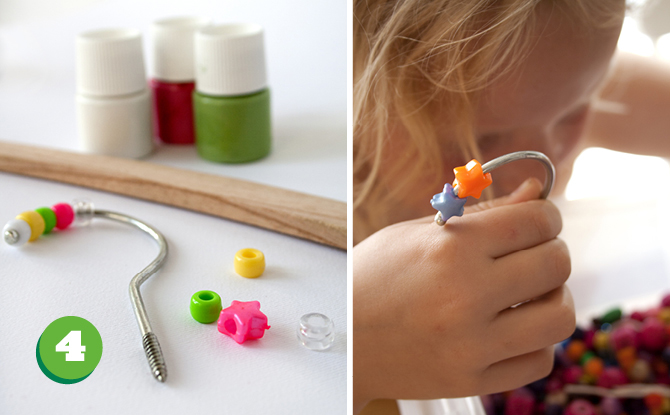 4. Den sista galgen bestämde vi för att måla. Vi har använt vanlig hobbyfärg och Freja har dekorerat krokarna med plastpärlor.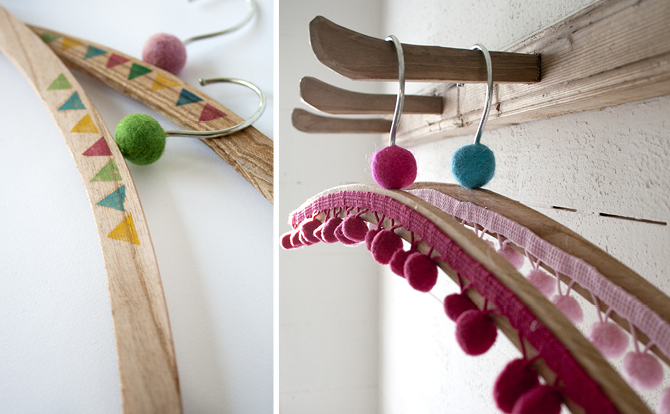 Resultatet blev så här…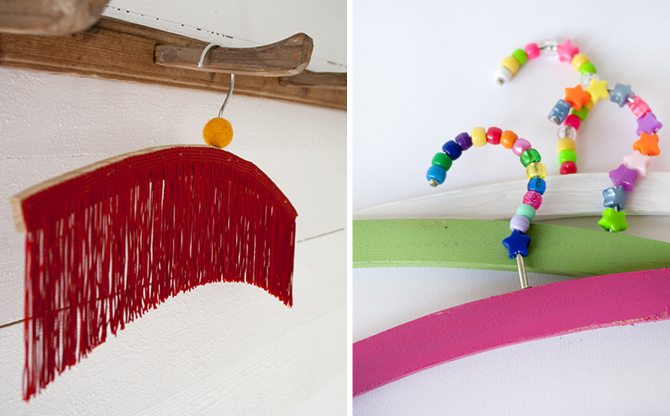 … och så här!
Nu har vi fina galgar som gärna får hänga framme.
Pysselbolaget

Att pyssla är roligt men det kan ibland var bökigt att komma på vad man ska göra. På den här sidan kommer Pysselbolaget regelbundet förse er med inspirerande, roliga och inte allt för svåra pyssel. Pysselbolaget består av Freja, som är 9 år, och Frejas mamma Karin, som är i sina bästa år.

Many parents like to do crafts with their children but they find it hard to know where to start. Our aim is to show fun and easy crafts for parents and kids that doesn't require too much knowledge, equipment or time. We are Freja, 8 years old, and Frejas mom Karin.