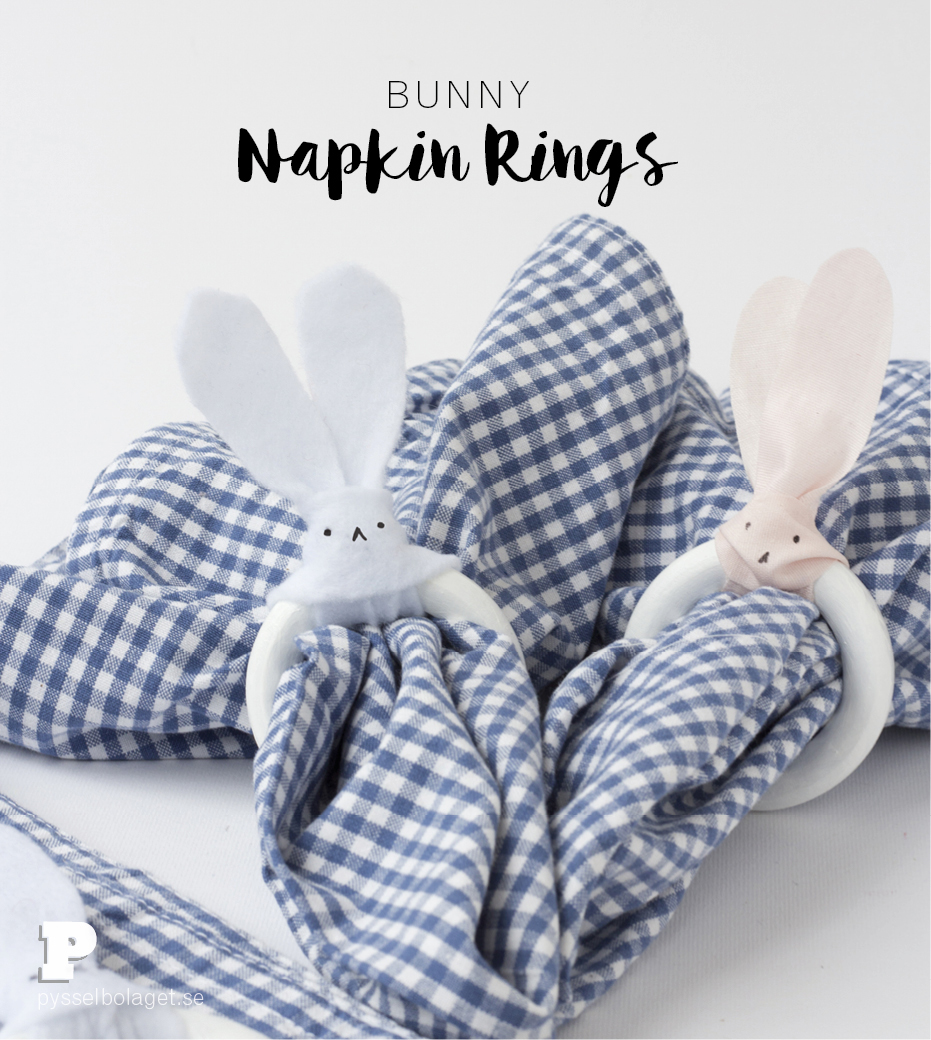 It's only a few days to Easter, but we want to squeeze in one more craft project. Today we make simple and cute napkin rings of old curtain rings and felt fabric. Check it out!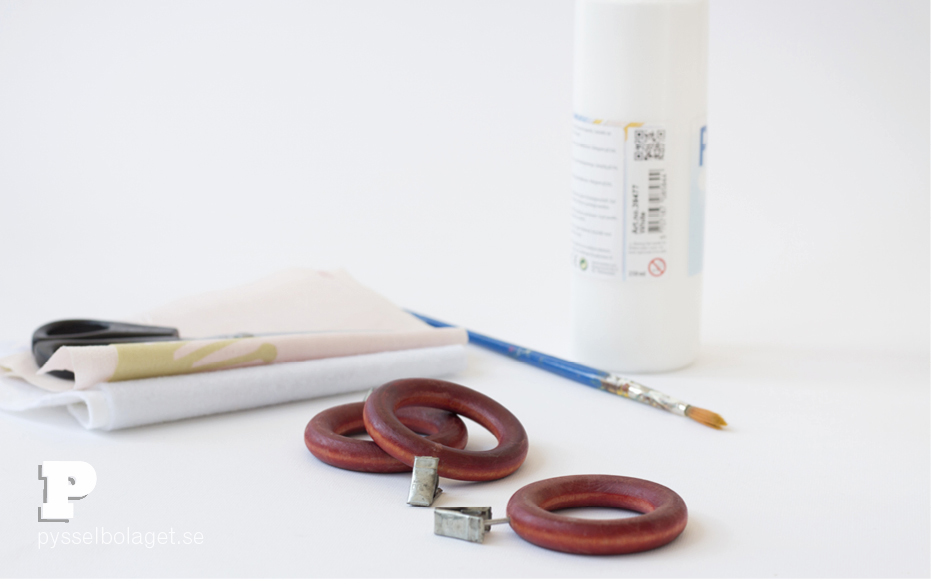 You need curtain rings in wood, felt fabric, scissors, white acrylic paint and a paintbrush. You also need a marker pen that works on fabric.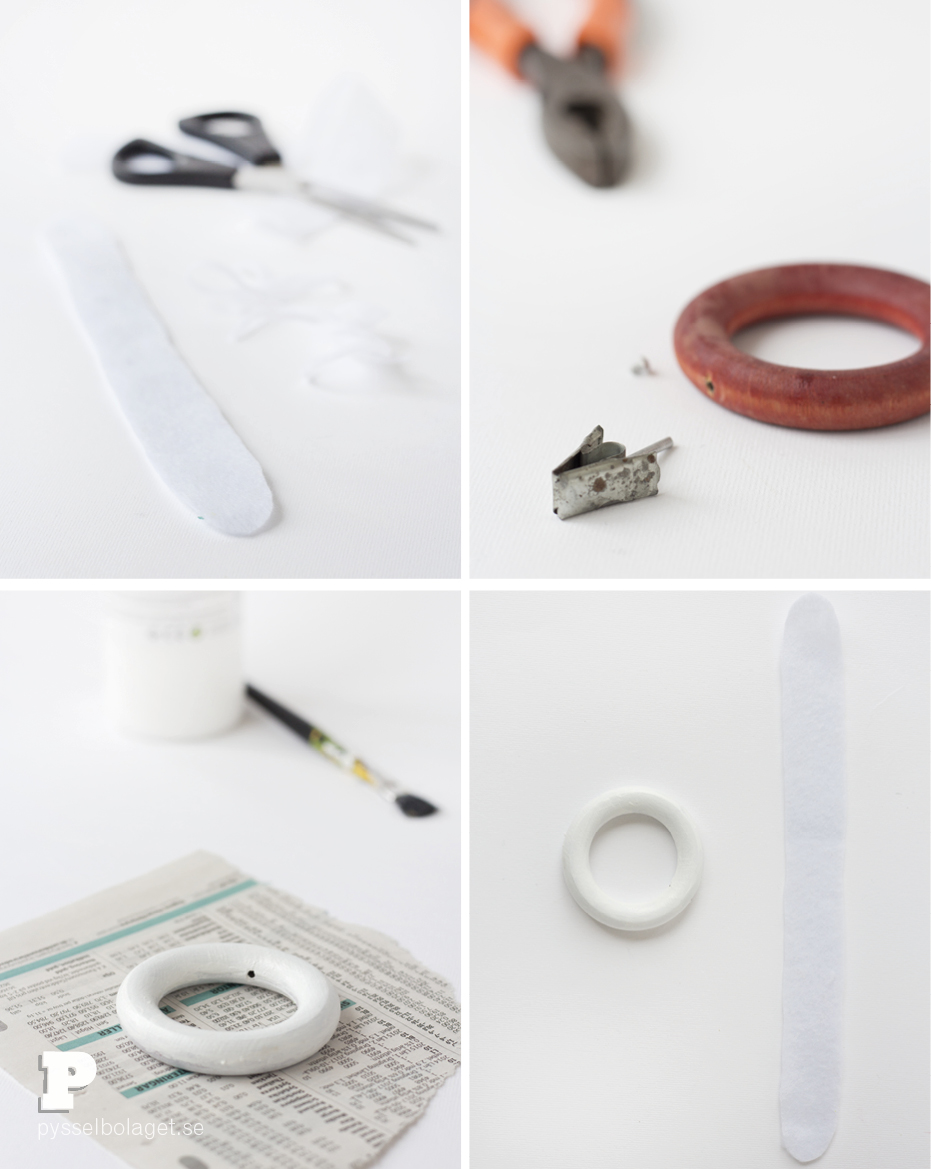 First cut a long strip of the felt fabric to use for the ears. Our strip is 24 cm long and 2.5 cm wide.
Cut off the little hook ont he curtain rings and paint them with acrylic paint. Our red curtain rings needed several layers of paint before they were completely white.
[slideshow_deploy id='8865′]
Now it's time to turn the felt fabric into bunny ears. Make a loop of the felt strip and attach it around the curtain ring. Just follow the slideshow!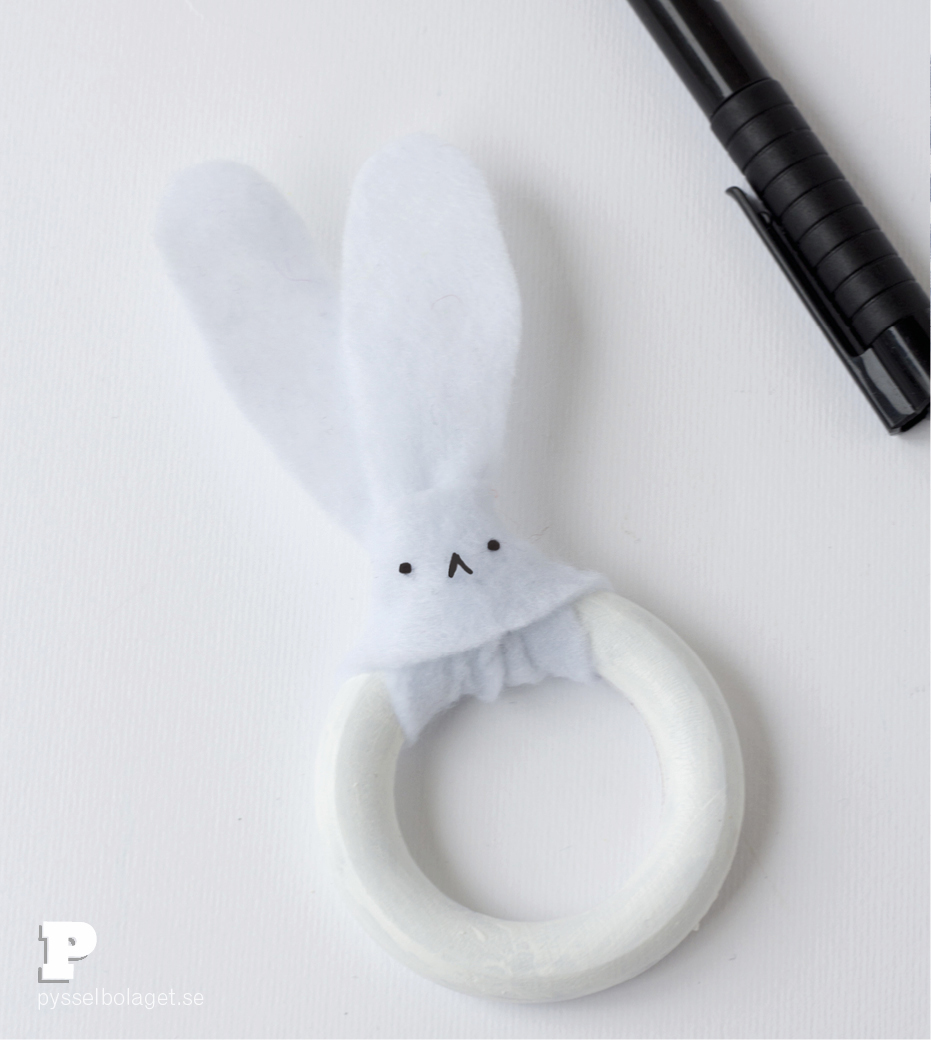 Finally, draw eyes and nose on the fabric with a marker pen. Done!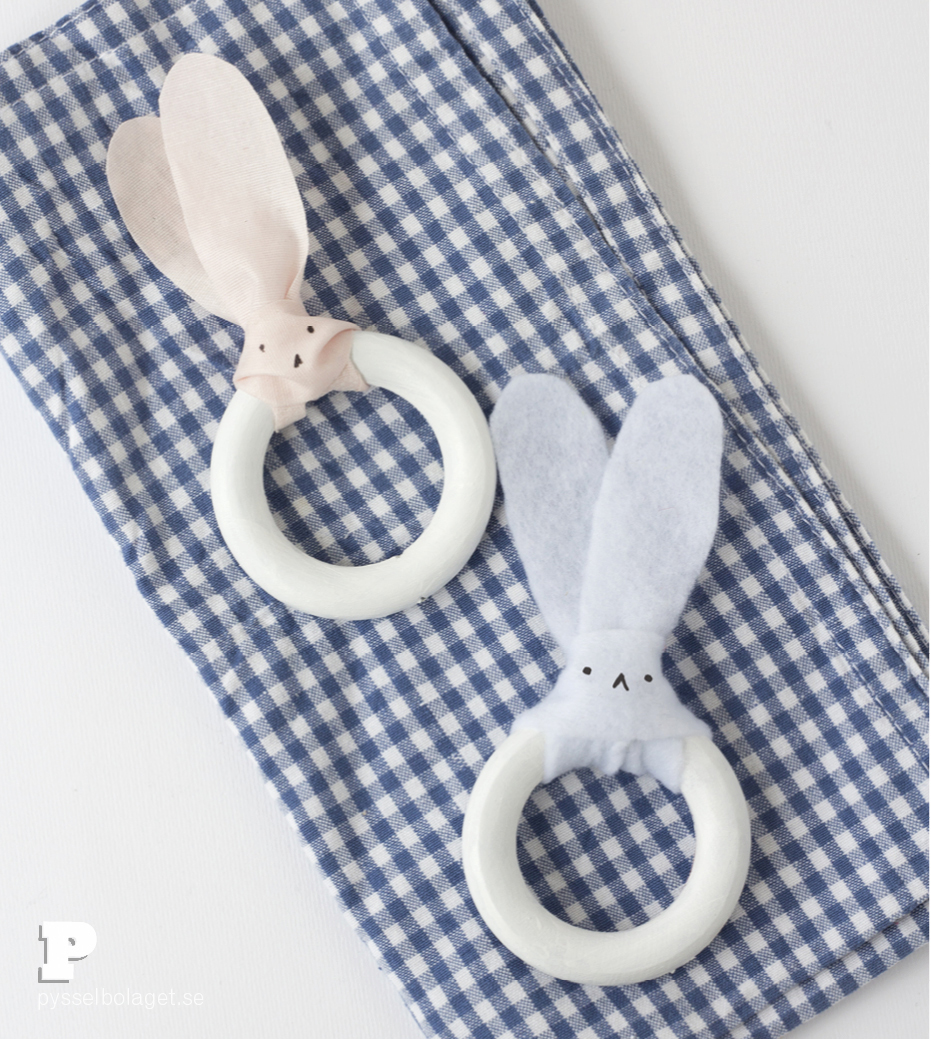 All that is left now is to set the table, gather family and friends and celebrate Easter! The Bunny Napkin Rings are easy to make, but requires some drying time.
More napkin rings to make, both with and without rabbit ears, can be found here, here and here. We hope you have time to make your own sweet napkin rings for the weekend. Happy Easter!