If you follow our advent calendar you have already seen Helena's fantastic paper bag stars. It's hard to believe that these stars are made of bags. So hard that we had to try. So, here's our take on paper bags stars!
You need 8-9 paper bags, glue, scissors and a ribbon to hang the star. We have also used a stamp pad and a pencil to make patterns.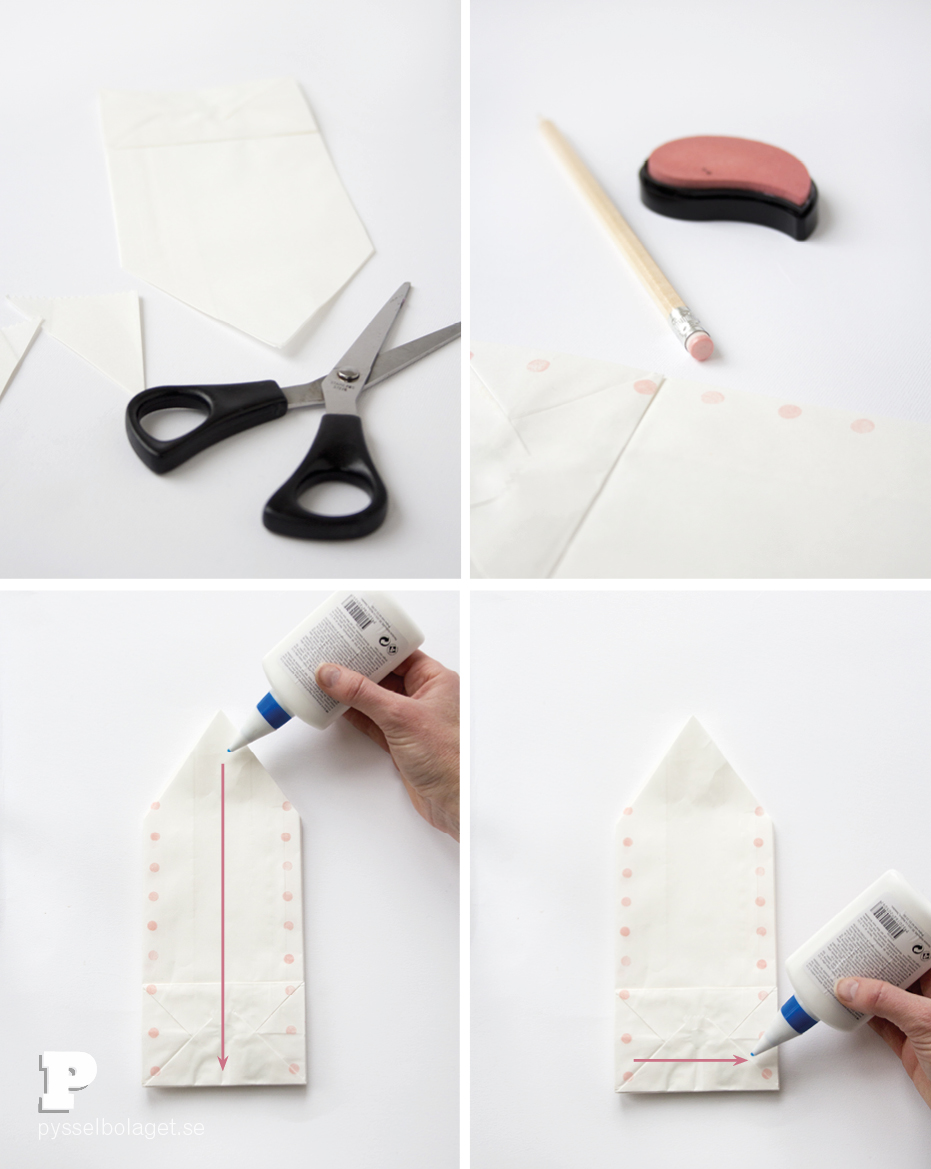 We made our stars a little different than Helena. First, we cut a tip on the top edge of the bags. To get the same shape use the first bag as a template.
We printed patterns on our bags using the eraser on a pencil, but you can also print with stamps, potatoes or even fingertips. You can also draw or paint, or do as Helena, cut beautiful designs. Just remember that all bags has to be decorated – on both sides. Keep it simple.
It's time to glue the bags together. Glue the first bag from the top down in the middle of the bag, and then across the base of the bag. Add on the next bag and repeat until all the bags are in a nice pile. Also glue a ribbon along the middle of the bag at the top of the pile and along the middle of the bag bottom of the pile. Allow about 20 cm ribbon to stick out over the top edge of the pile. This ribbon will be used to tie the star together. Let the glue dry.
Finally it's time to fold out the star. Like this:
[slideshow_deploy id='8323′]
The stars were just as easy to make as Helena said! We really pleased with our stars. Hard to believe that they are made of ordinary paper bags, right?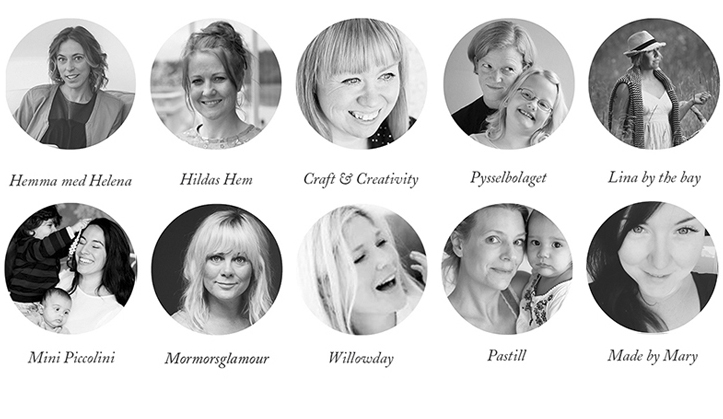 I also want to welcome you again to the Creative Collective Sweden's creative advent calendar. Every day in December a new inspiring project is presented – something to create, bake or just do in preparation for a brilliant creative Christmas. The calendar moves from blog to blog and we will do everything to make sure it's easy to keep up with it.
You can find a full list of bloggers and date here.
Also follow us on