This time of year we light loads of candles. Long candles, short candles, colorful and white. Lanterns made of a glass jars are fun and easy to make.  Today we dress our glass jars in tissue paper. It is not difficult, but takes a little patience. Tissue paper is thin and breaks easily, but the lantern gives off a wonderful glow just because paper is so delicate.
You need tissue paper, glass jars, scissors, decopage glue and a brush.
Cover the jar with glue and firmly press the tissue paper to the jar. If you know you have a steady hand and steady patience you can attach a whole sheet of tissue paper onto the jar. If you are unsure whether you really want to fight with the whole sheet, cut it in pieces instead.
When the tissue paper is in place, add an additional layer of glue on top of the tissue. It's important that the paper doesn't go over the edge of the jar. The glass jar becomes quite hot when there is a burning a candle in it.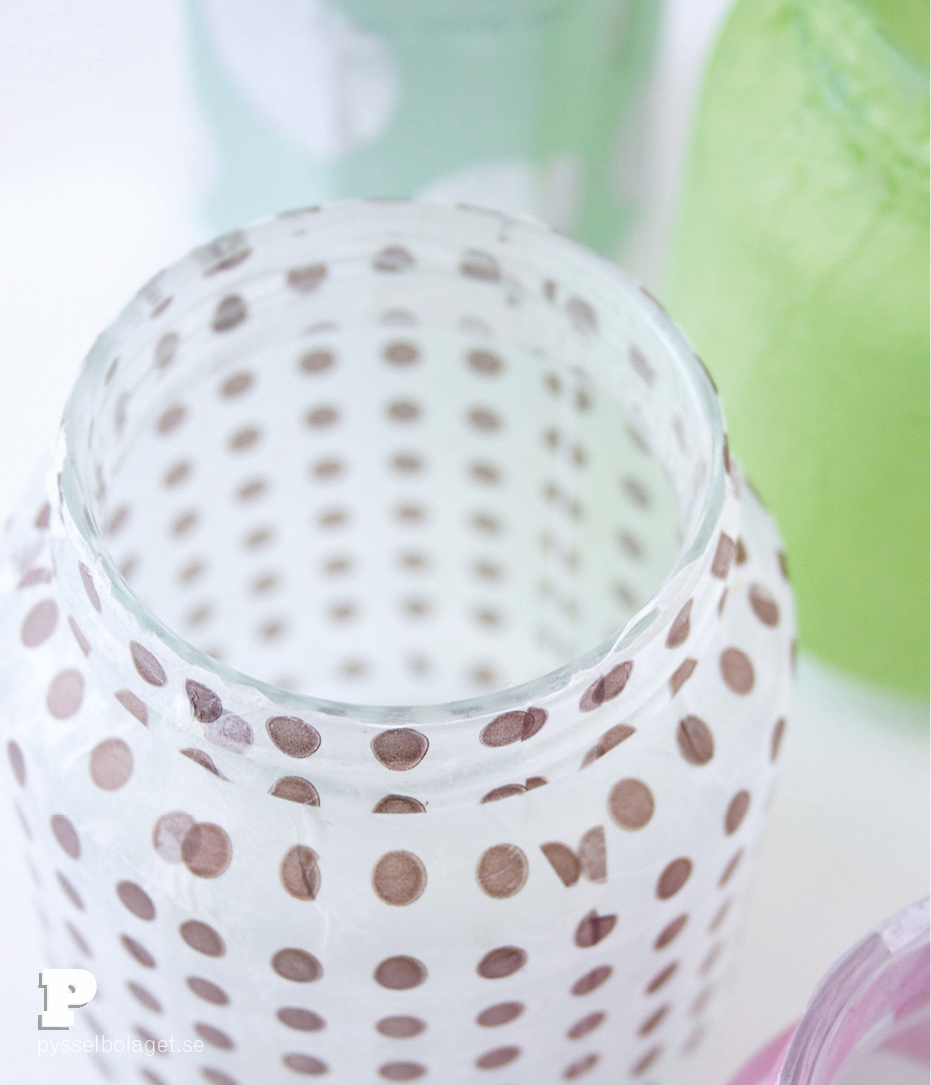 Watching glue dry!
Tissue paper can be found in many different places.  The dotty sheet of paper came from a clothing store – as extra packaging to a very nice sweater (yes, we do save everything). The super nice silver spotted tissue paper is from Make & Create, and it will now be used for everything! The pink sheet is purchased at a major Swedish furniture company. Finally, the green sheet came in a bundle with lots of colors.
The lanterns are easy to make for children of all ages. Everyone, regardless of age, loves tissue paper. I promise!
[slideshow_deploy id='8291′]
Our lanterns are ready to put in use and the winter darkness can stay for as long as it likes. We will keep our spirits up in the light of our new tissue paper lanterns.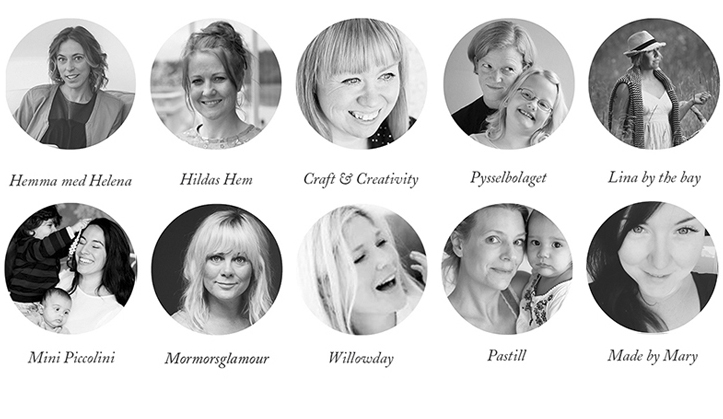 I also want to welcome you again to the Creative Collective Sweden's creative advent calendar. Every day in December a new inspiring project is presented – something to create, bake or just do in preparation for a brilliant creative Christmas. The calendar moves from blog to blog and we will do everything to make sure it's easy to keep up with it.
You can find a full list of bloggers and date here.
Also follow us on facebooksida, Instagramkonto och  Pinterest board.