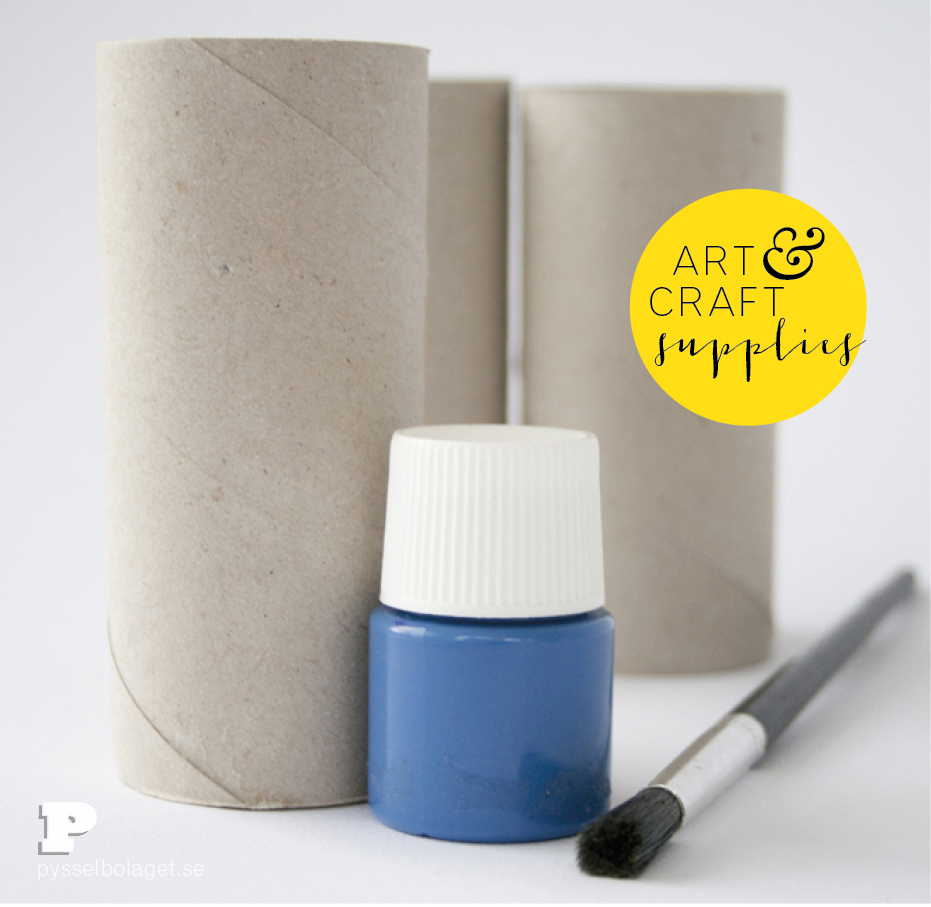 We all have things we love to talk about. For me – it's toilet rolls! Toilet rolls is not only a wonderful craft material, but also a good example of free craft supplies found in most homes. It's for everyone! If you're up for a lovely, simple and fun crafts session, get your toilet rolls out, gather some friends and I'll show some of the things we love to make with toilet rolls!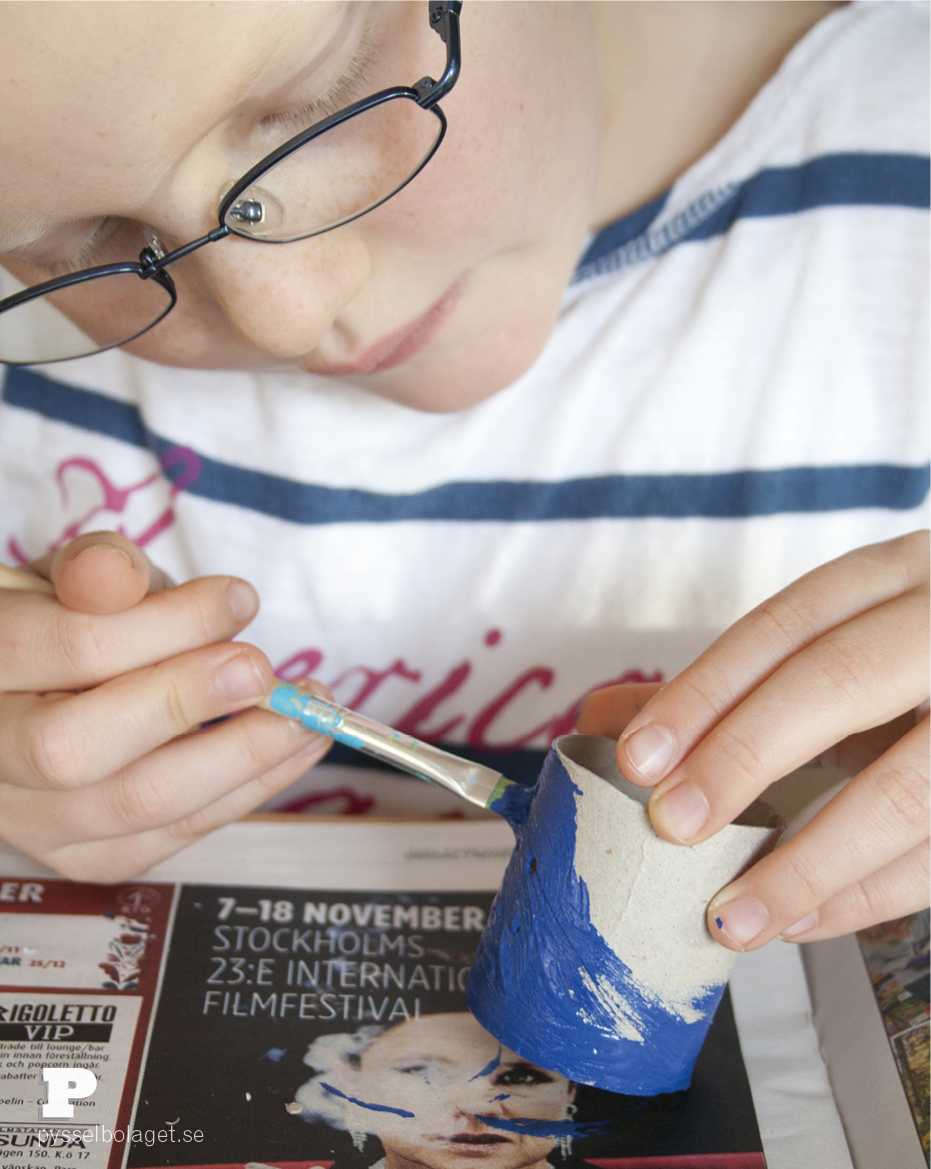 Paint them
The easiest way to transform a toilet roll is to paint it. Don't use water colors when you paint toilet rolls, water colors have a tendency to smear. Use hobby paint instead. Fold the top edge of the roll to make ears and paint or paste on eyes.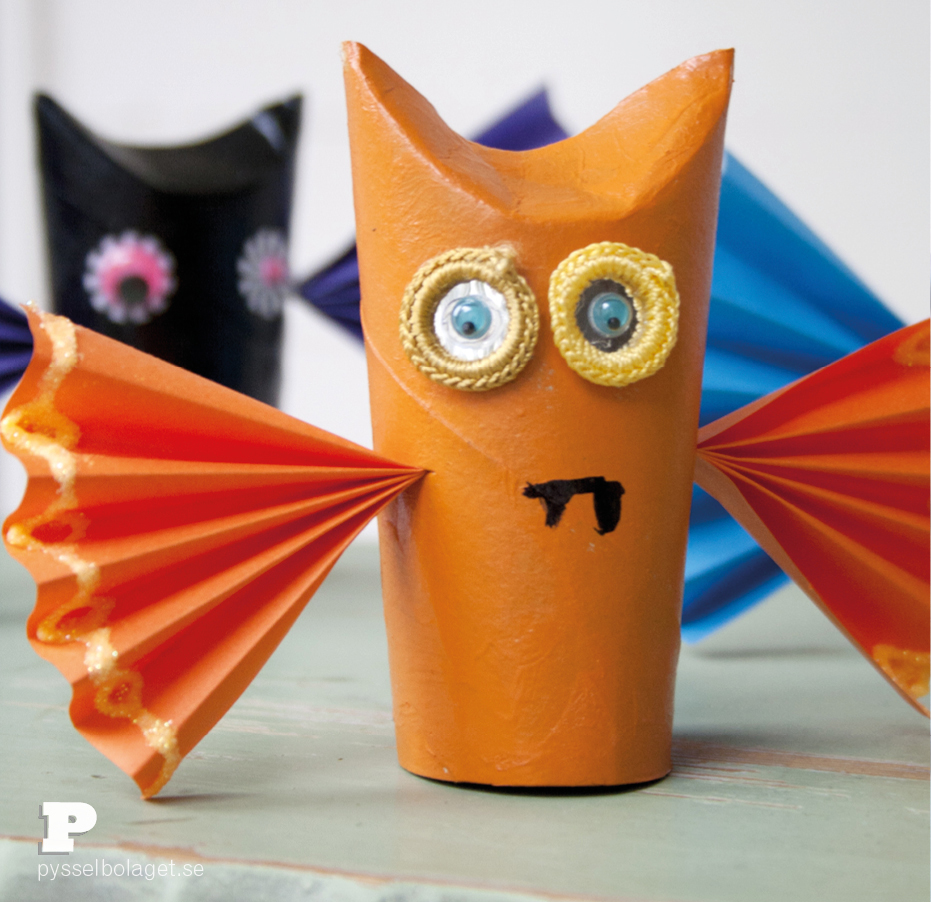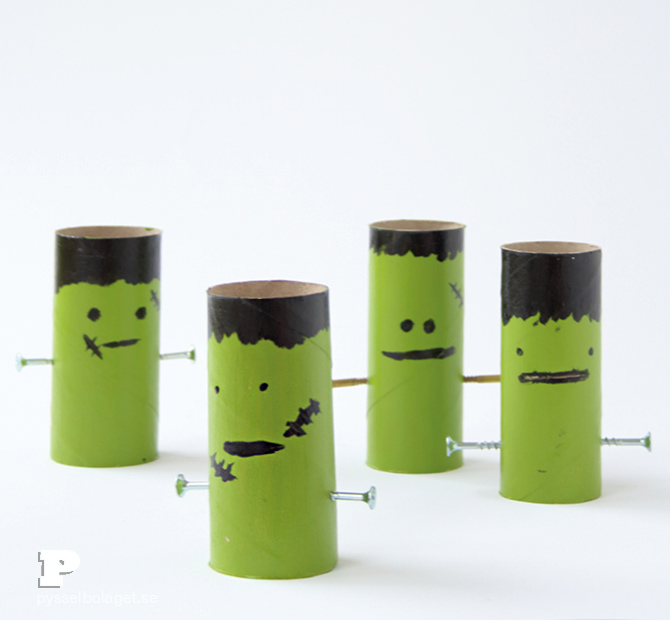 All sorts of animals can be made of toilet rolls. We have made cute cats and brilliant bats. Also check out Mr. Frankenstein here.
Cover it with Tape
If you don't want to mess with paint you can cover the rolls with tape. Use duct tape, washi tape or regular tape.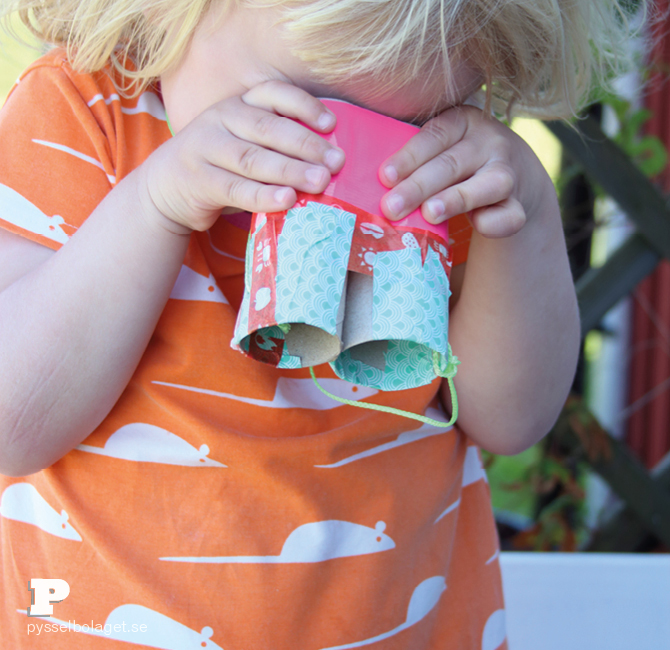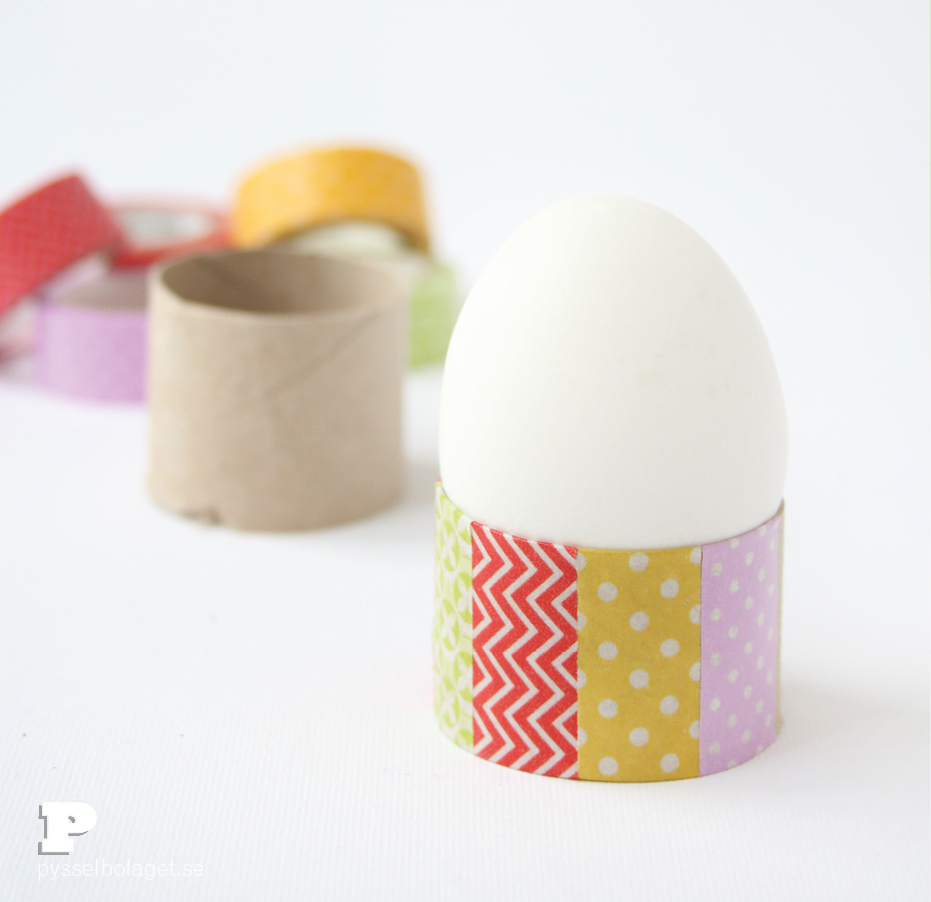 Cover one or put together two and make a pair of binoculars! The rolls also work really well as egg cups. Cut in a good height and cover it with tape!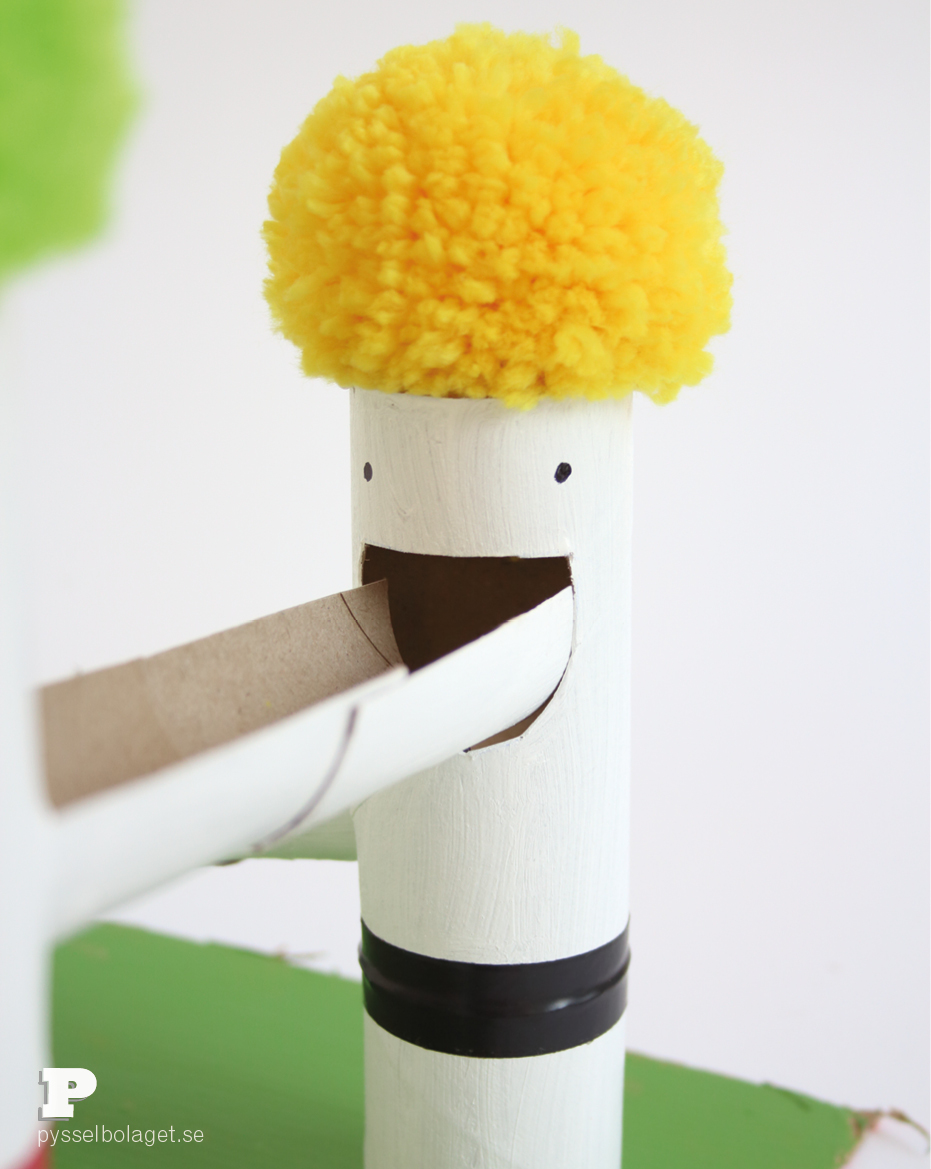 Glue them together
You can also glue together many rolls and make something big of them. It took 79 (!) toilet rolls to make a Pixel boy. We used a tutorial found on the artist Beru Bettos website.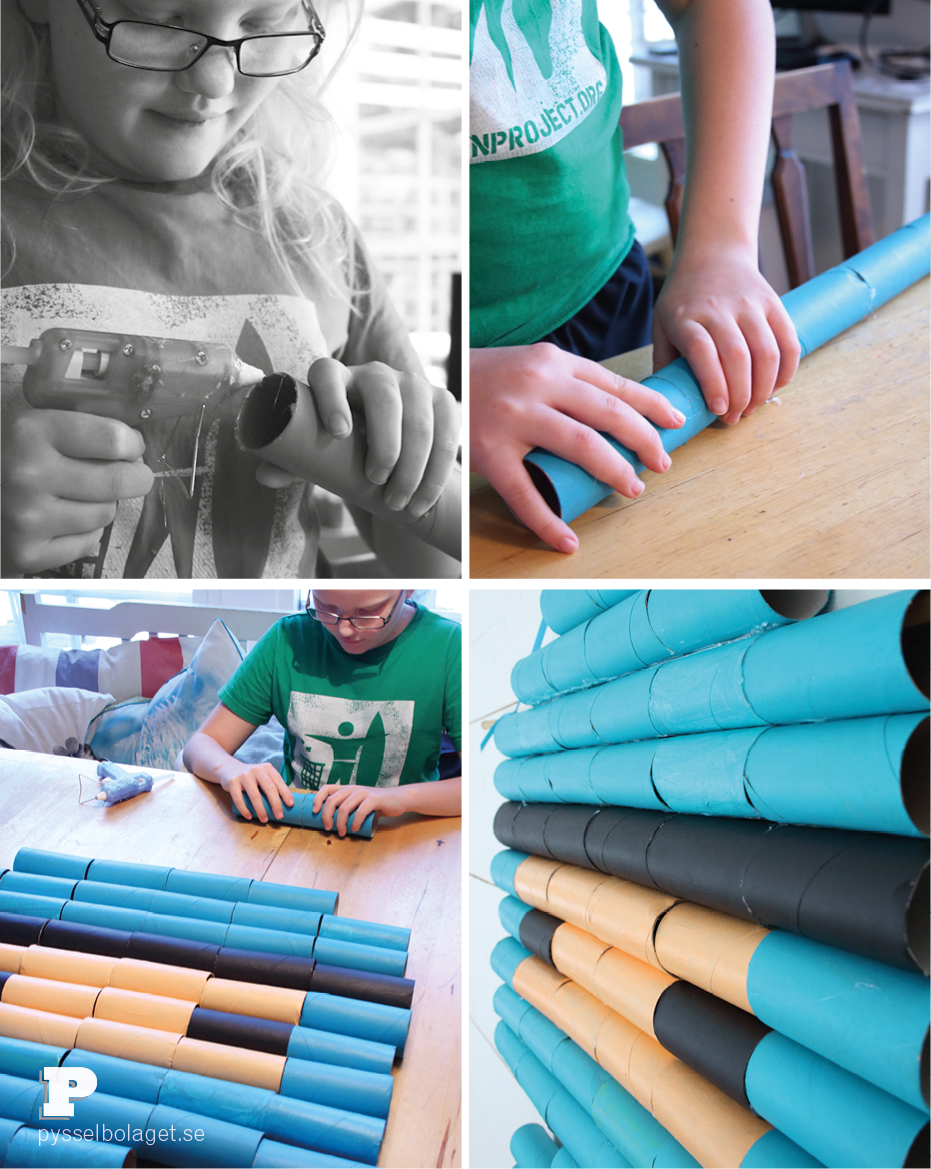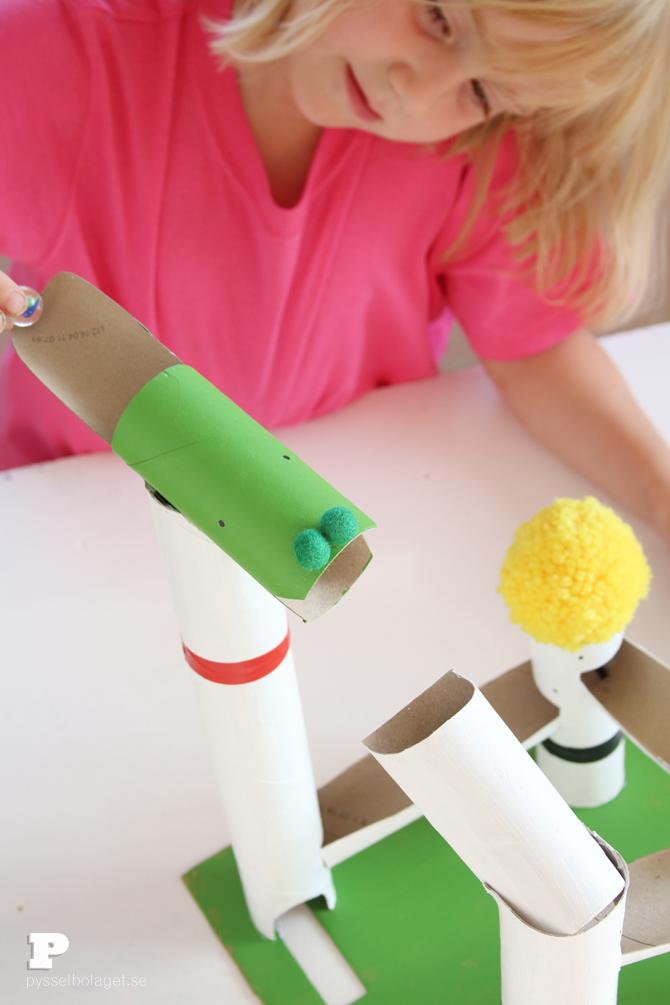 In our book "Craft with me" we made a marble run, a marvelous marble run! It's fun to make and fun to use.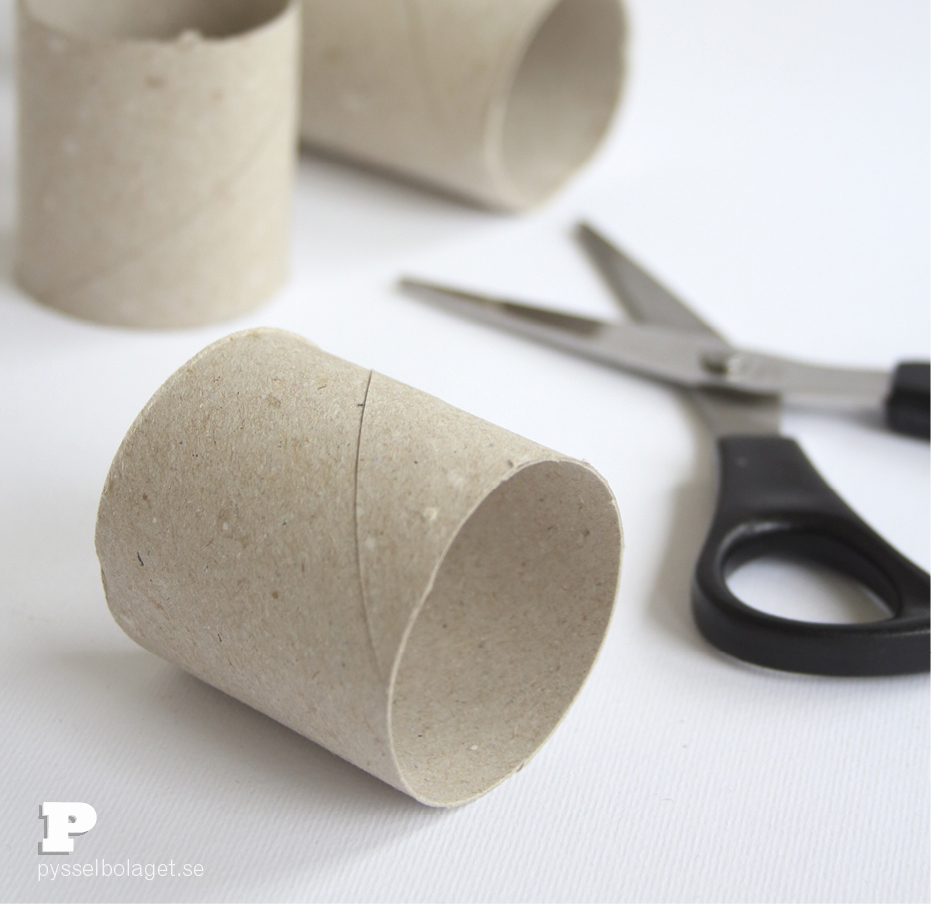 Cut them
Toilet rolls also work perfectly as napkin rings. Cut the toilet rolls into characters, like we did at Easter, or just shorten them and decorate.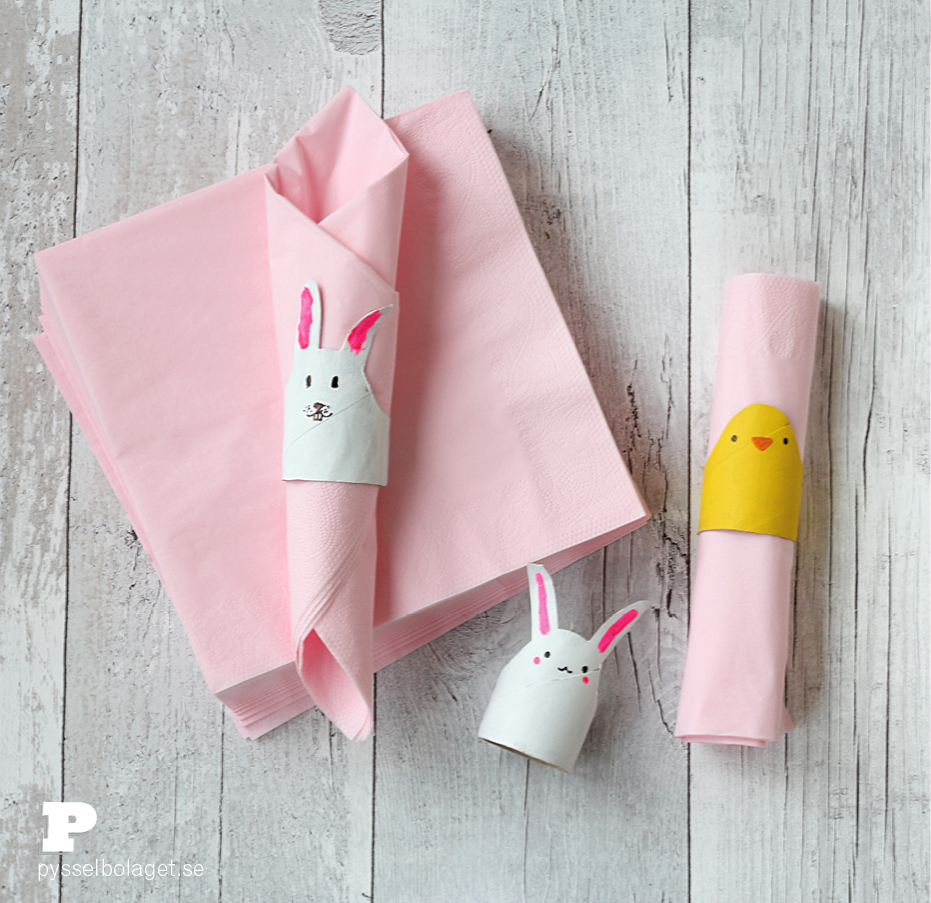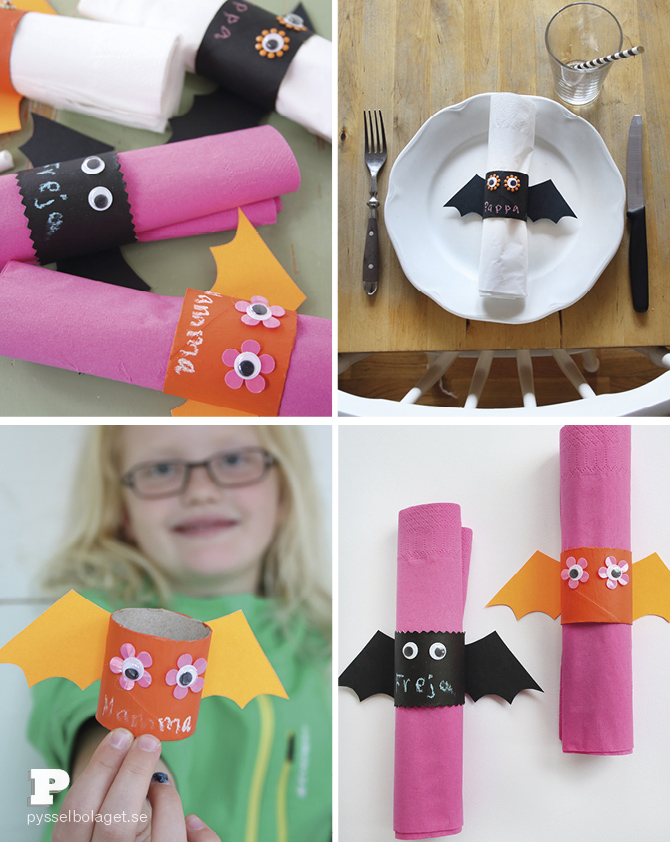 Check out our Easter napkin rings here and Halloween ones here.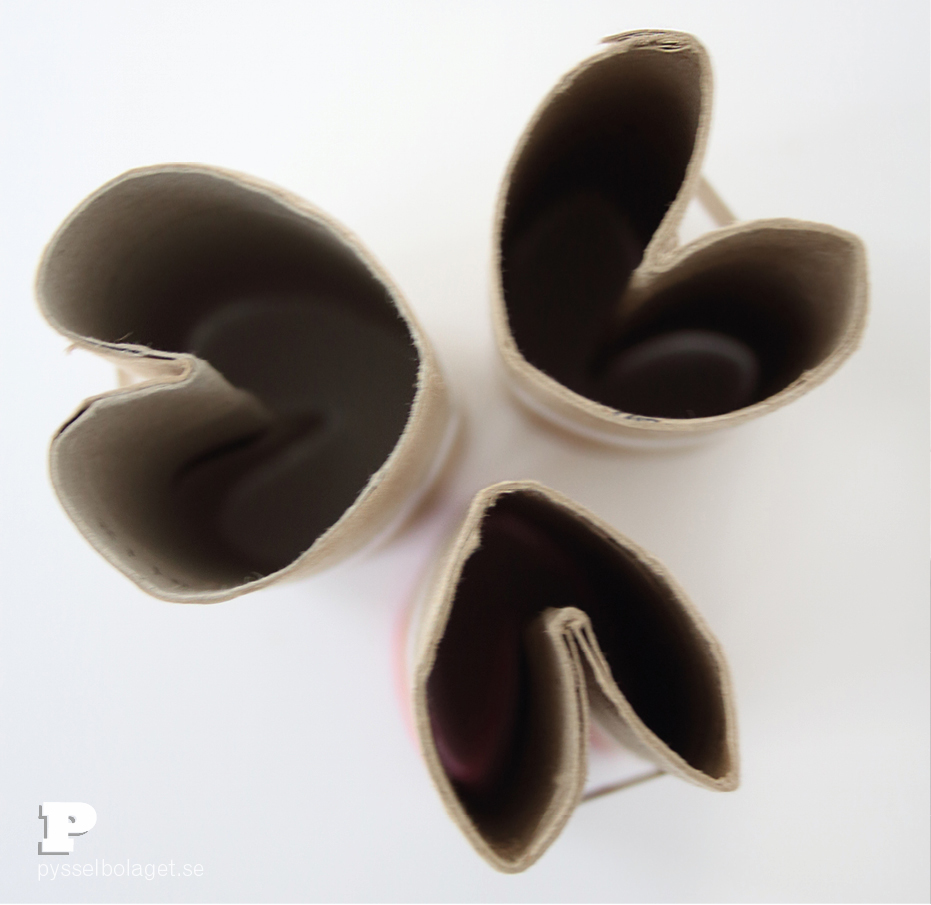 Use them as stamps
One last tip – toilet rolls can actually be used as stamps. I'm not kidding! By dipping the end of the roll in paint, you can print the most wonderful patterns on paper and fabric. Check out our tablet cover, made of old jeans and with toilet roll prints.