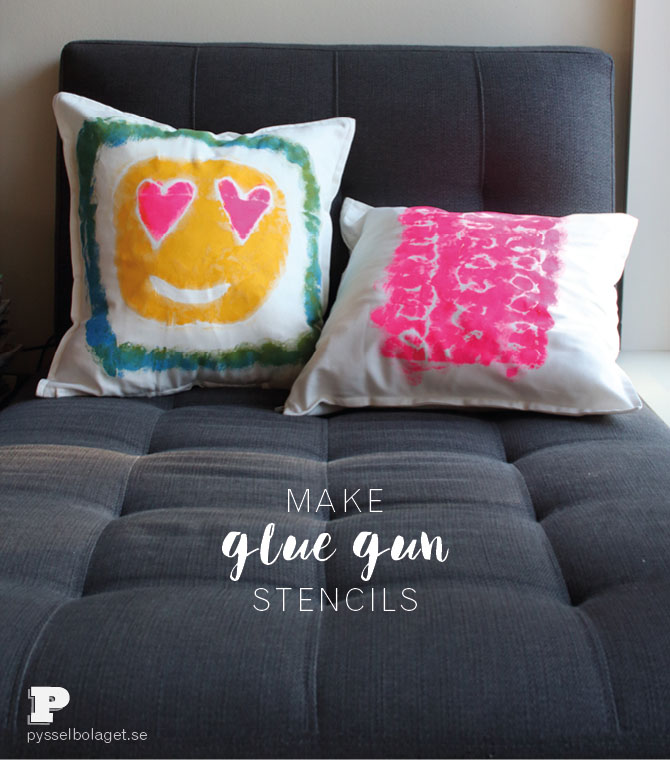 Those of you who follow us know that we have many wonderful and creative friends. On a regular basis they generously share their creativity and inspiration with all who visit their blogs. As a tribute to them we want to show some of the things they taught us. Today we make glue gun stencils on cushions using a technique we learned from the amazing Gina and her kids at the blog Willowday.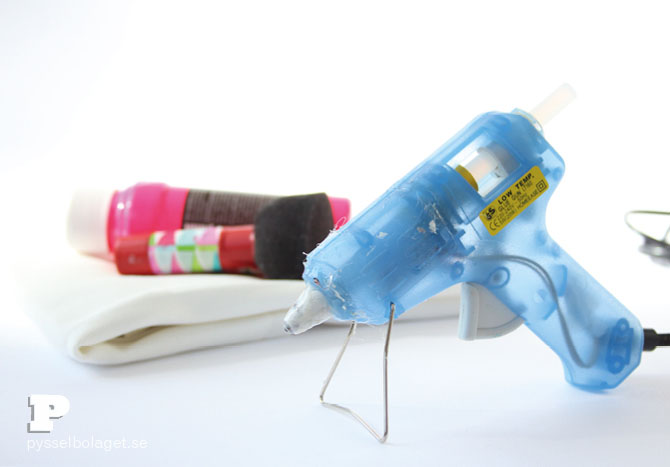 You need a cotton pillow case, a glue gun, textile paint and something to apply the paint with, for example a sponge or a brush.
Place a newspaper inside the pillowcase to prevent the colors from bleeding through to the back of the pillowcase. Then draw pattern on the pillowcase using the glue gun.
When the glue is dry, it's time to add color! We use a sponge to the paint, but it works just as well with a brush.
Let the paint dry and then peel off the glue. The glue prevents the paint from getting on to the fabric and the portions that are covered with glue turns out white. Smart, don't you think!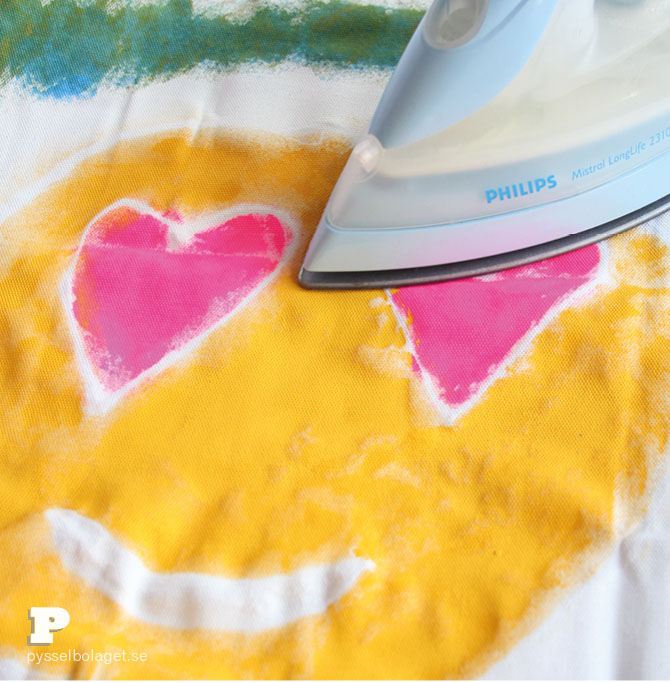 Iron the fabric according to the instructions on the paint jar to make the colors stick properly.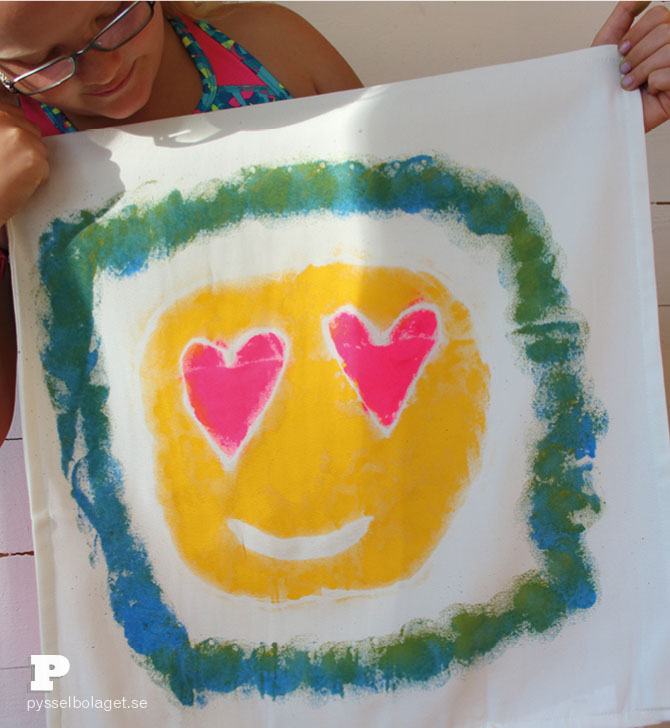 Freja chose a motif we've seen a lot of in this house lately!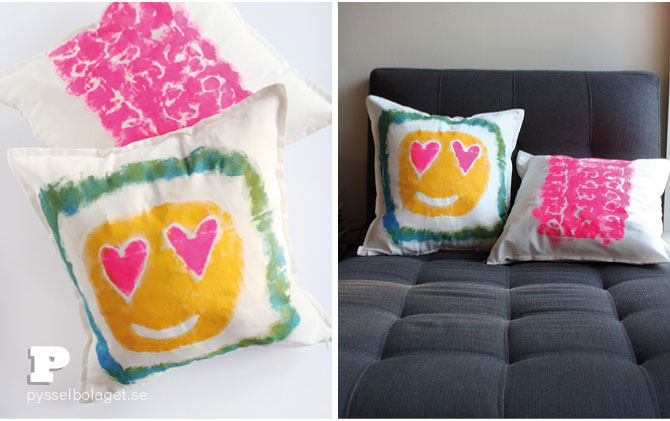 Our new nice pillows on the sofa! We are so happy. Don't forget to visit Willowday for more tips, inspiration and playful projects. Make sure to have plenty of time – at Gina's you'll find something for everyone in the family.
Have a great weekend!