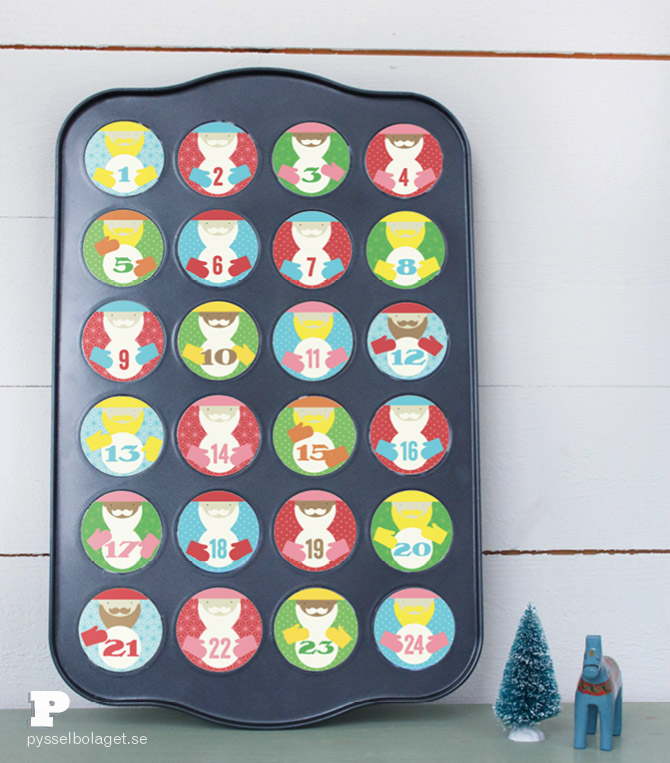 It's time for this year's diy advent calendar! In previous years we used toilet rolls and made origami boxes. We have shared our large family calendar with photos and had a virtual calendar together with The Creative Collective Sweden. The virtual calendar will soon appear again and this year's diy calendar from us is inspired by a post on Parents.com!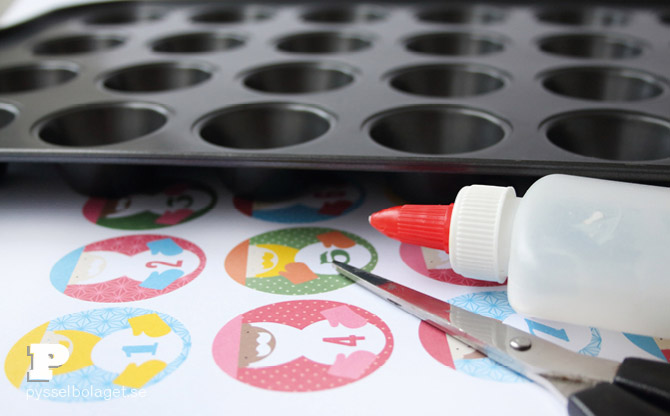 You need a mini-muffin pan with 24 small openings, scissors, glue and small things to fill the calendar with. The Santa labels can be downloaded here. They fit the pan we bought from Lagerhaus.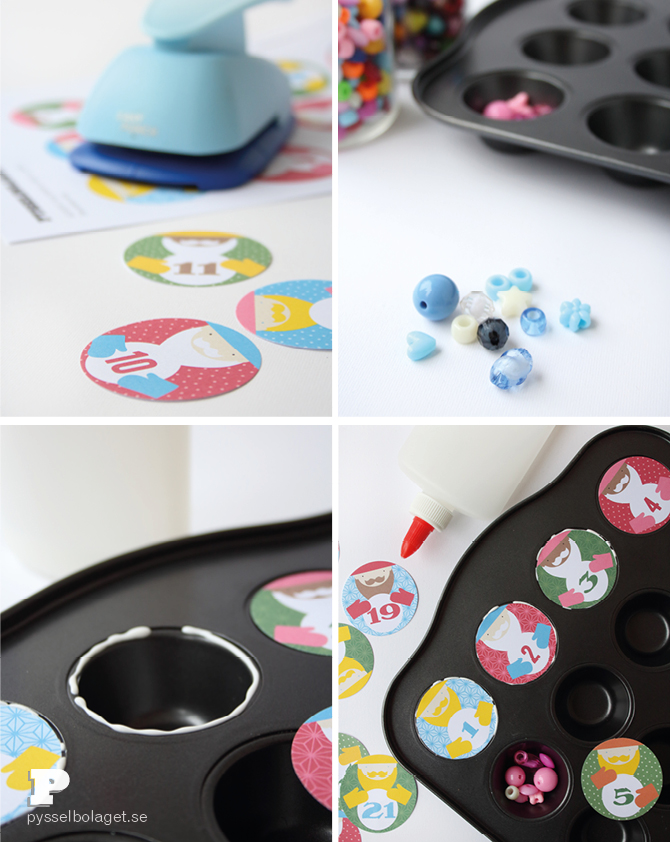 Print the Santa labels, preferable on a heavy weight paper and cut or punch them out. Fill the pan with trinkets or tiny toys. Glue the labels over the holes and let it dry.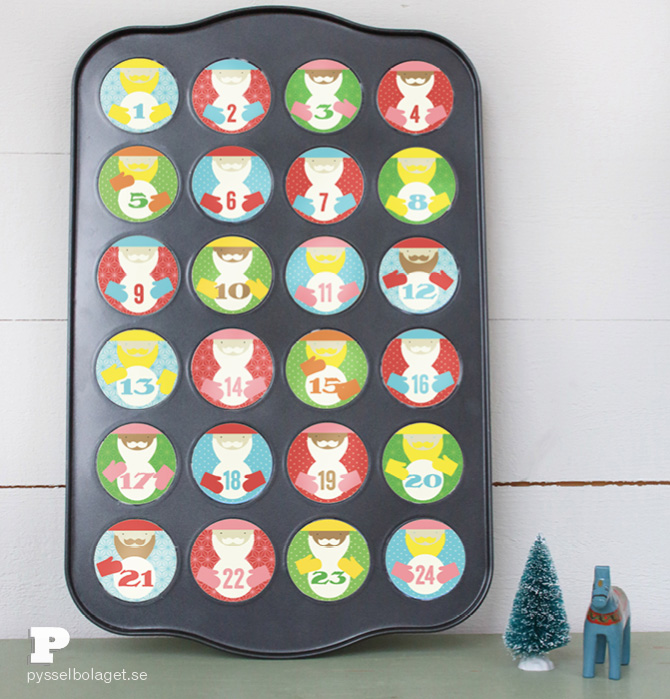 In the calendar made by Paretns.com labels were glued on to a magnetic sheet. This way, the pan can be reused year after year. We love the idea, but chose to glue our labels on. The glue we use is easy to wash off when the calendar is empty and the pan can be used again, both for baking or as a new calendar next year.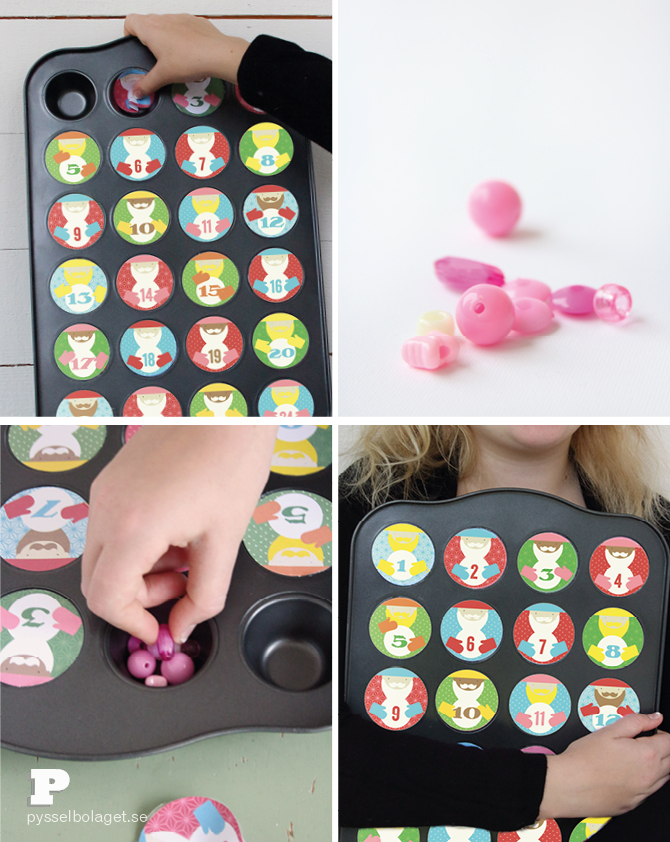 This year I fill the calendar with pretty beads, don't tell Freja, and it rattles! I know someone who is really curious. Hopefully we'll have pretty new necklaces by Christmas. What do you like to fill your calendar with?