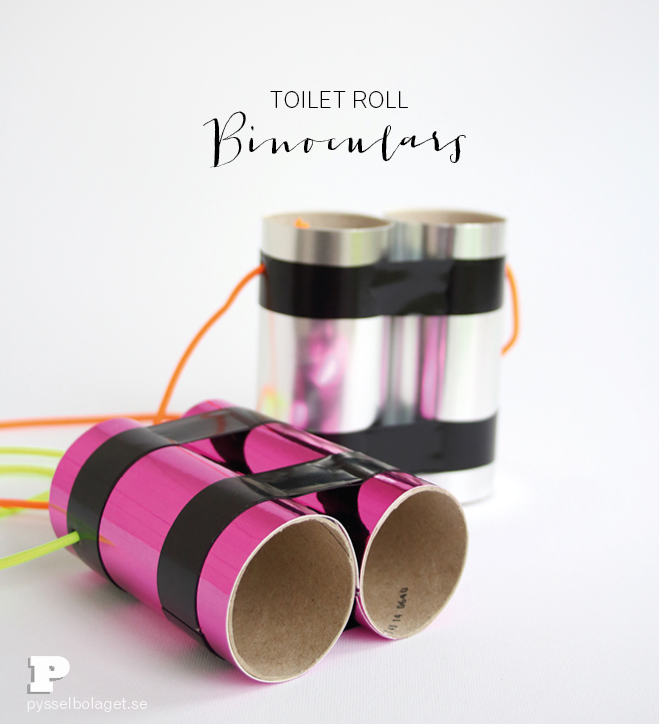 My children have had many favorite toys during their upbringing. One of the most used and highly appreciated things was simple binoculars made of toilet rolls. Make you own and hand them over to your kids! The world can be very exciting seen through a pair of binoculars. Make our very simple binoculars or your own crazy version.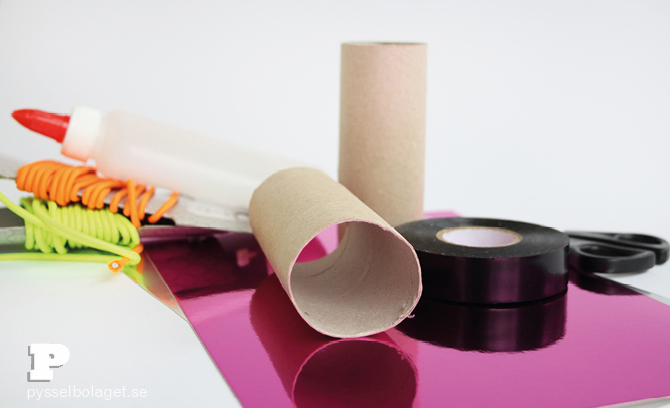 You need toilet rolls, heavy tape, scissors, string, optional is paper to cover your binoculars and glue.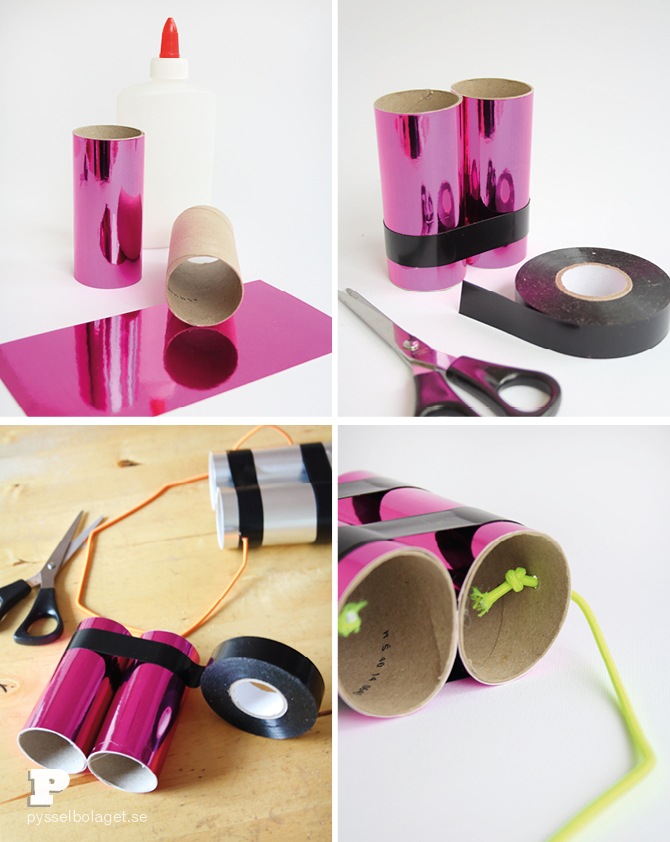 Cover the toilet rolls in paper or paint them with acrylic paint. Place the toilet rolls next to each other and tape them together. Make a hole in each toilet roll and insert the string into the hole from the outside of the toilet roll. Tie a knot.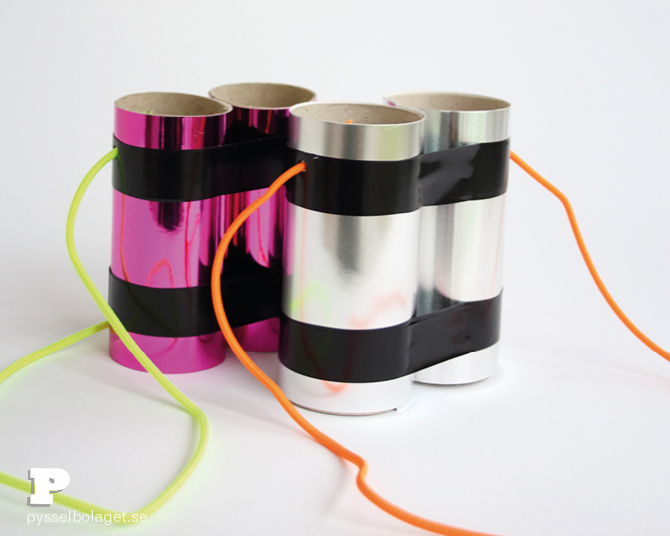 The binoculars are ready for play! Easy peasy, but nevertheless highly appreciated. Also check out these fun and creative binoculars: very clever Santa Binoculars by Meri Cherry, Camouflage Binoculars by Crafts by Amanda and Rainbow Binoculars by Crafty Morning.