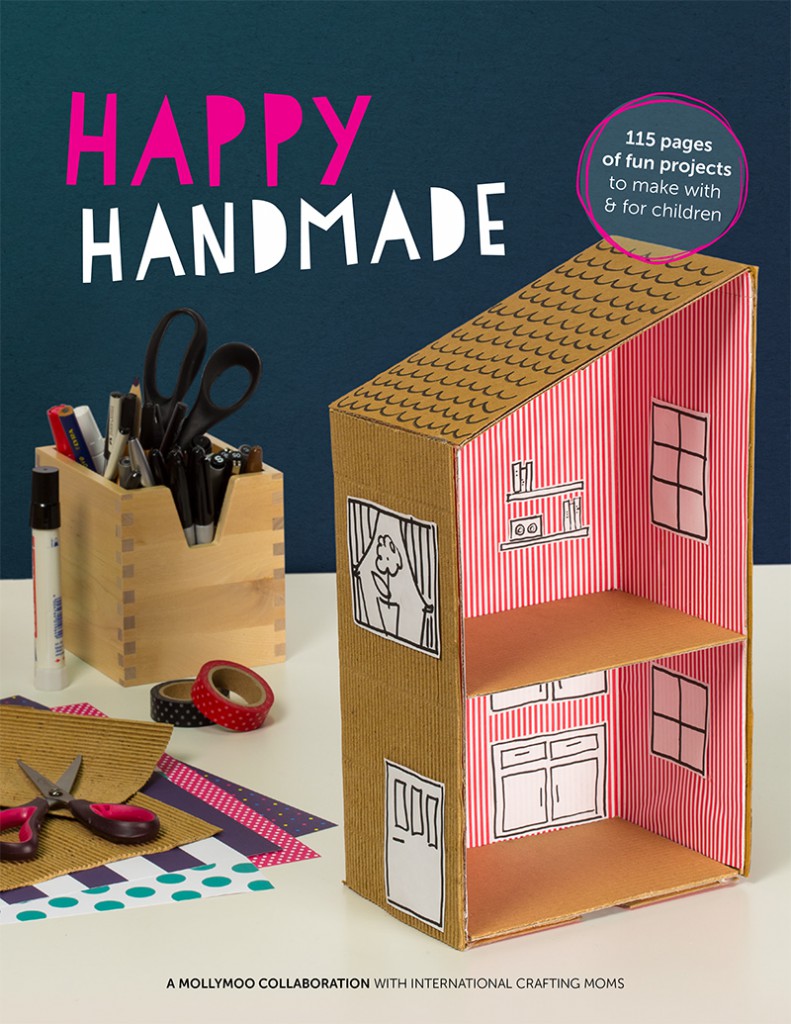 Listen up, friends! If you like Pysselbolaget and the things we make, you will love the e-book Happy Handmade from MollyMoo. It is in English and right now you can buy and instantly download it for the special launch price of just $ 9.99.
In the book Happy Handmade Michelle from MollyMoo has invited cool crafting moms from different parts of the world to share some of their projects. The over all theme is fun and easy crafts in inexpensive and/or recycled materials for makers of all ages. Don't you just love it!
Each contributor shares one project and step by step pictures makes it easy to follow. You also get a short presentation of each contributor and the address to their blogs. Make sure to visit them all! You will not regret it.
The book is beautiful and the projects are wonderful. Have a peek inside…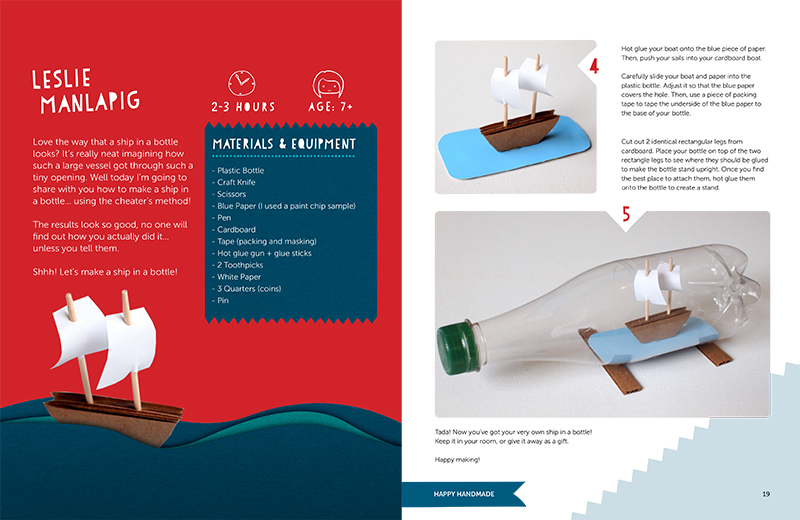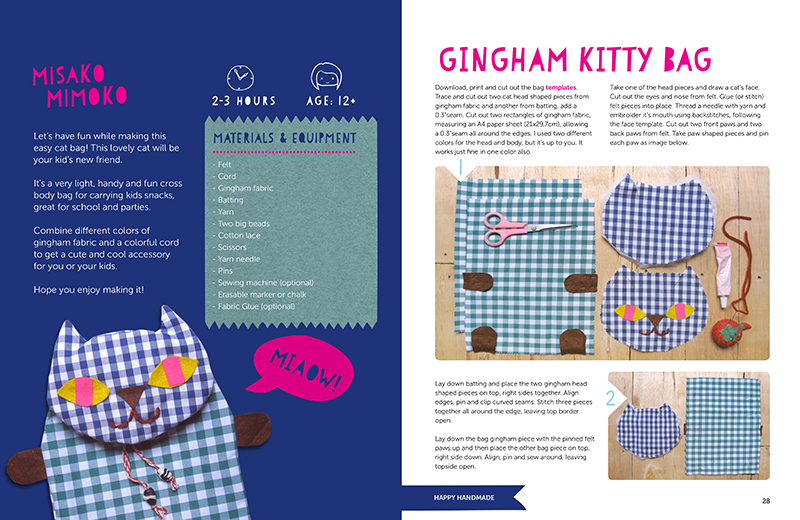 One of the contributors is my friend and favorite blogger Gina from  Willowday. Gina's crafts are always so clever and we immediately had to try her project from the book. In a few minutes we had managed to put together a whole bunch of adorable animal necklaces. A full tutorial can be found in the book.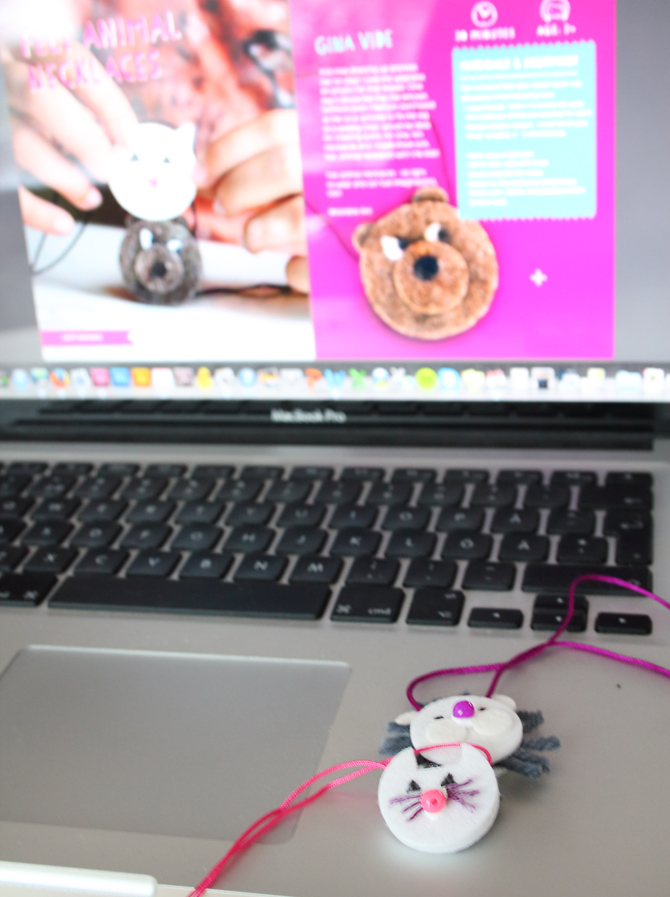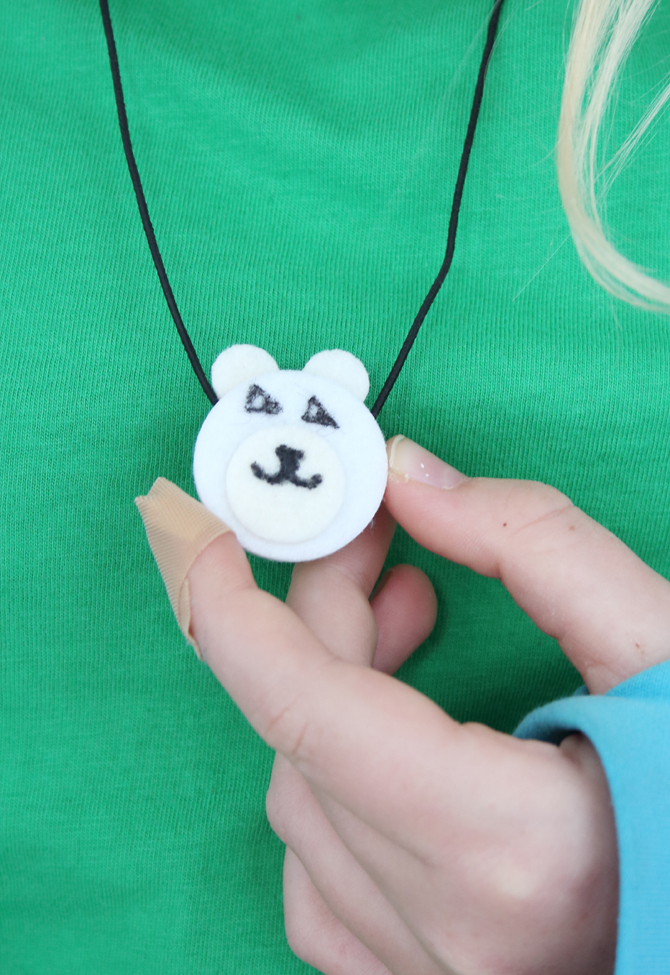 Some of the other contributors are Leslie Manlapig from Pink Stripey Socks, Meri from Meri Cherry, Ana from Babble Dabble Do and Barbara from Art Bar. If you follow us on Instagram you've probably encountered these creative ladies before.
The book has 115 pages and contains projects made from recycling, cardboard, felt fabric, yarn pom poms and much more. The book also comes with templates for projects that require it. Read the book on your screen or print it out.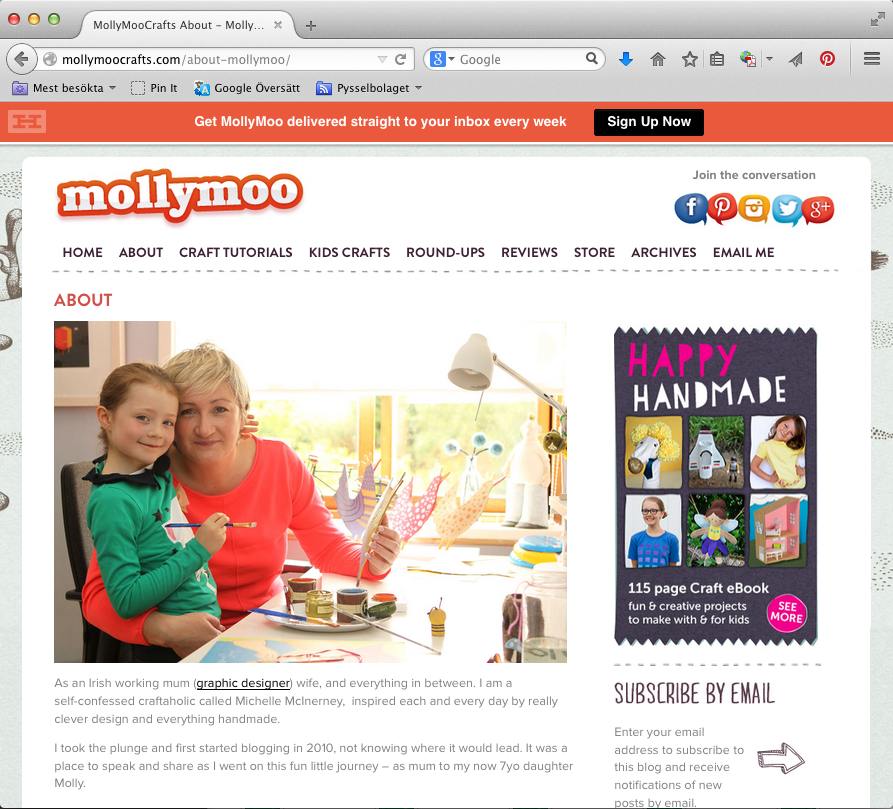 The blog MollyMoo has a young source of inspiration. Her name is Molly and the book Happy Handmade is dedicated to her. And just like at Pysselbolaget Molly and Michelle are using craft materials you are likely to find in your own home.
If you are looking for projects to make with or for you kids Happy Handmade is an amazing source of fun and clever ideas. The next project we will try out is the doll house made out of a shoebox! We can hardly wait!
Who cares if it rains next weekend! Buy and download the book Happy Handmade today for just $ 9.99 (special launch price)!