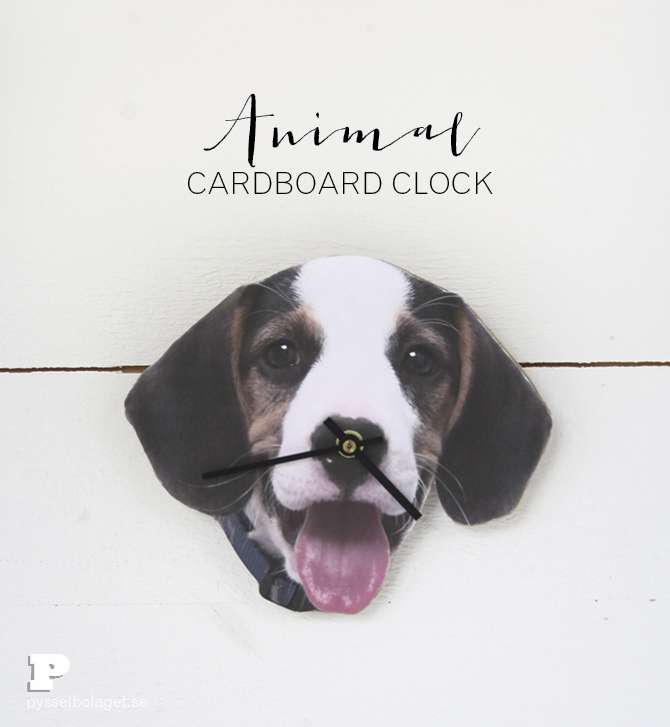 We have made cardboard clocks on the blog before, check out our houses, balloons and clouds if you like. Making clock with cardboard faces is both fun and easy. Today we're making a super cute clock for a little friend who loves dogs.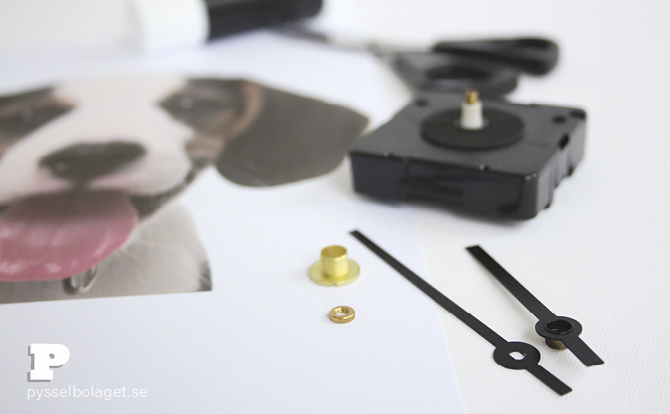 You need cardboard, a picture, clockwork, scissors, glue.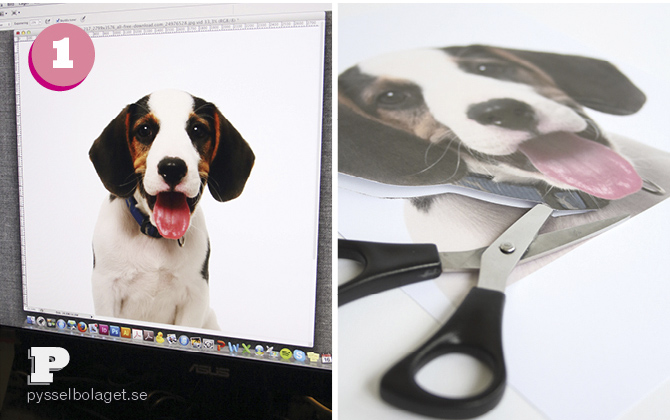 1. First, choose up a good picture of the clock face. We picked a picture we found online. There are a lot of sites that offer images to download for personal use. Cut out the picture.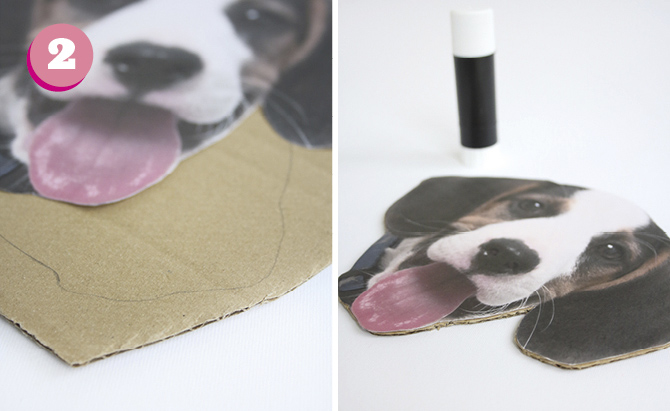 2. Put the picture on the cardboard and draw around it. Then cut the cardboard. Cardboard can be difficult to cut. The edges easily get bit scrubby. If you first cut the cardboard and then paste the image on it, the scrubby edges can be concealed.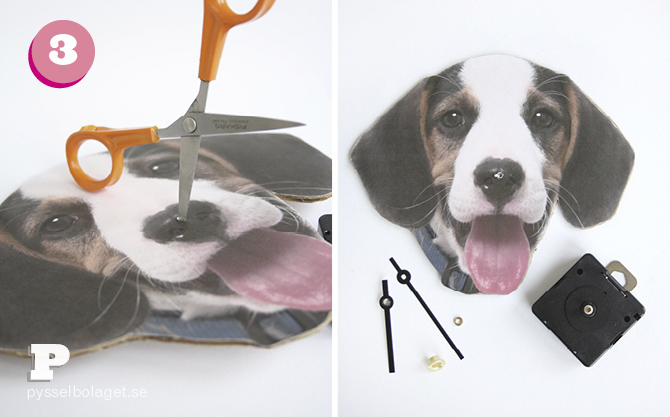 3. Now it's time to mount the clockwork. Simple clockwork can be found in hobby and hardware stores and is both cheap and easy to use. Make a hole in the clock face with a sharp scissors or knife. Mount the clockwork according to the instructions provided.
Done! You've now made the cutest clock ever!