Remember our Santa calendar from last year? The templates can still be downloaded here. This year we make an advent calendar based on origami boxes.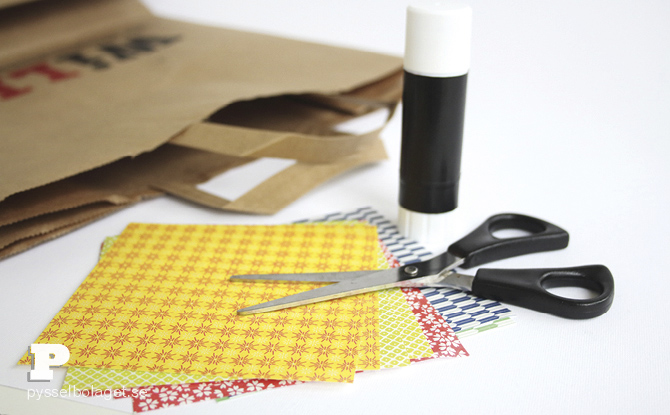 You need 24 origami paper or paper cut into 15×15 cm pieces. Our origami paper is from the online stores Canvas and Make & Create. You also need two paper bags, scissors and glue.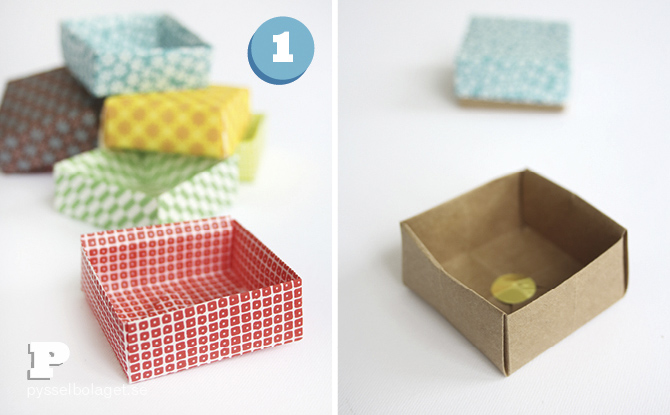 1. First we fold the lid to the box of origami paper. The base of the box is made of 14,5×14,5 large pieces of paper bags. Paper bags are a bit heavier than origami paper and gives the box stability. The base also got a sticker as decoration. If you never folded a box before you can follow our images below…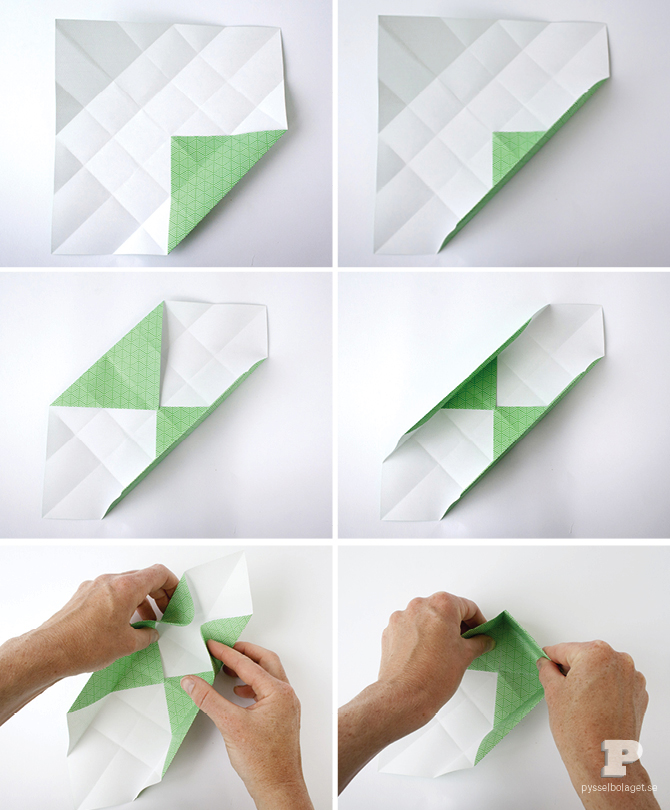 …or search for instructions on for example Youtube.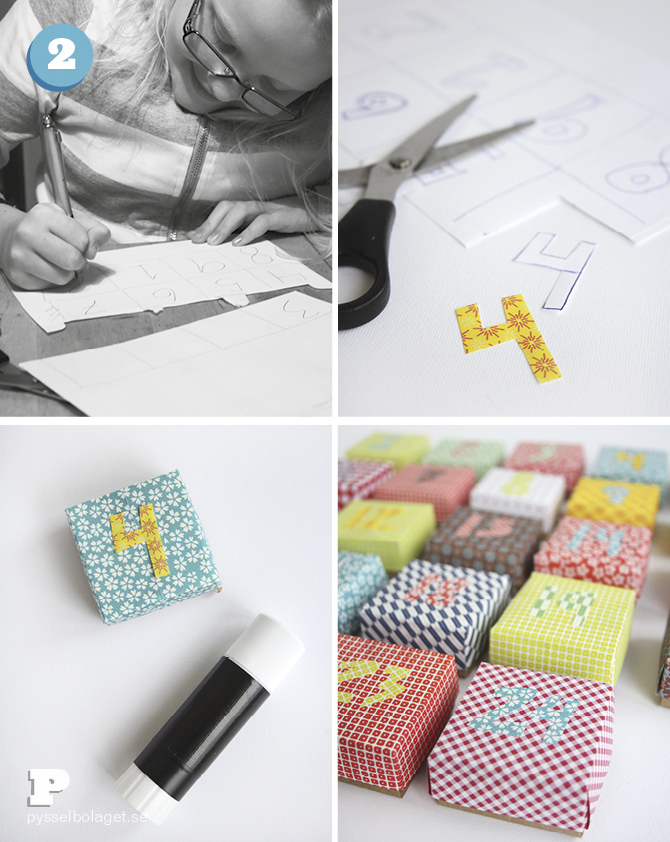 2. Next the boxes needs numbers. Freja drew the numbers on paper and I got to cut them out. We stuck them to the boxes with glue.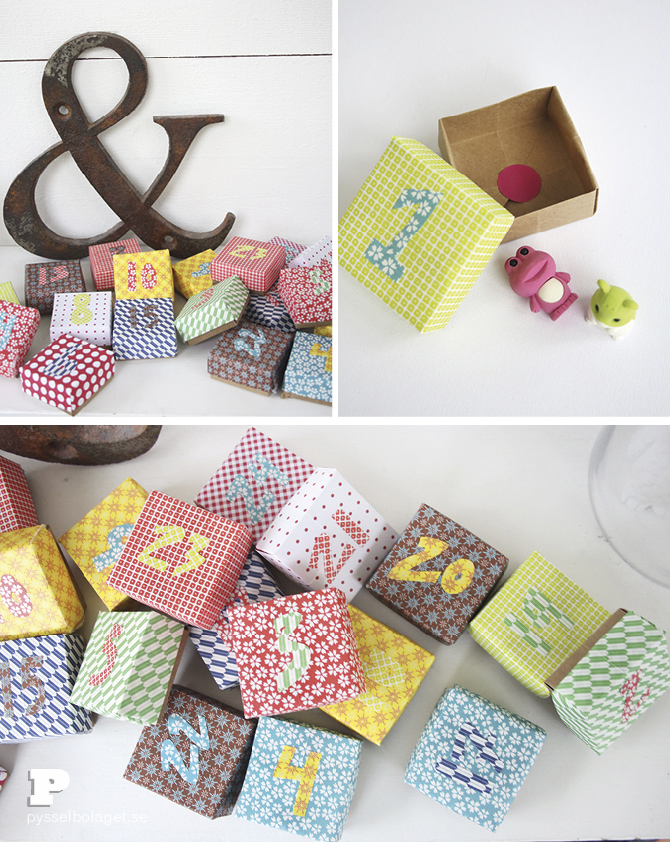 It takes a while to get all boxes done but they turn out great, don't you think! They are like pieces of candy on the shelf. You can keep them as they are, but we decided we wanted to put them on a piece of cardboard. We glued base to the cardboard, filled them och then added the lids.
[slideshow_deploy id='4572′]
All the boxes are nowfilled with small treasures, awaiting the first of december. Have a great weekend!