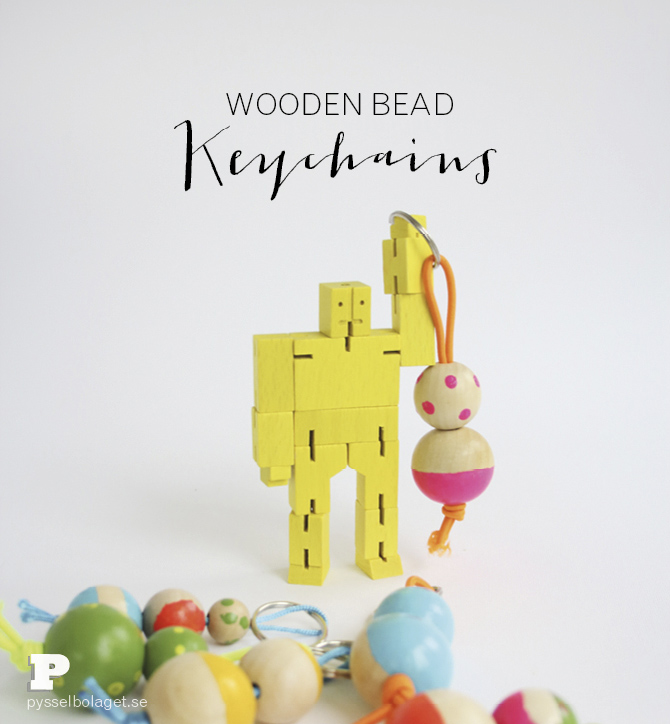 Wooden beads are so much fun to work with! Today we're making cool keychains, inspired by Helena on the blog Craft & Creativity.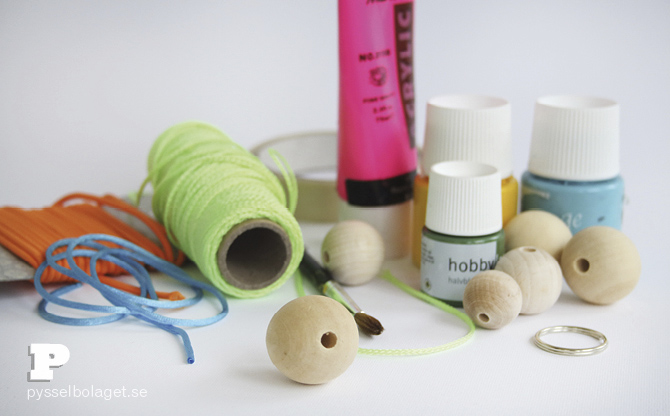 You need wooden beads of various sizes, acrylic paint, elastic cord, a brush, metal rings and masking tape. If you like the wooden beads to be more durable, you also need varnish.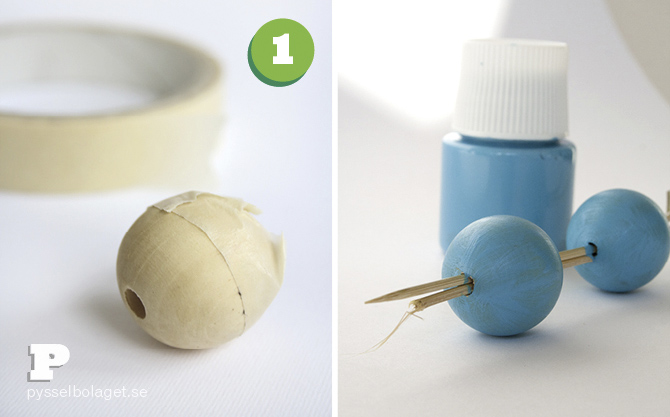 1. Prepare the wooden beads by taping the parts not to be painted. Then paint with acrylic paint. The beads can be tricky to paint. Thread them on a barbecue sticks or thin chopsticks.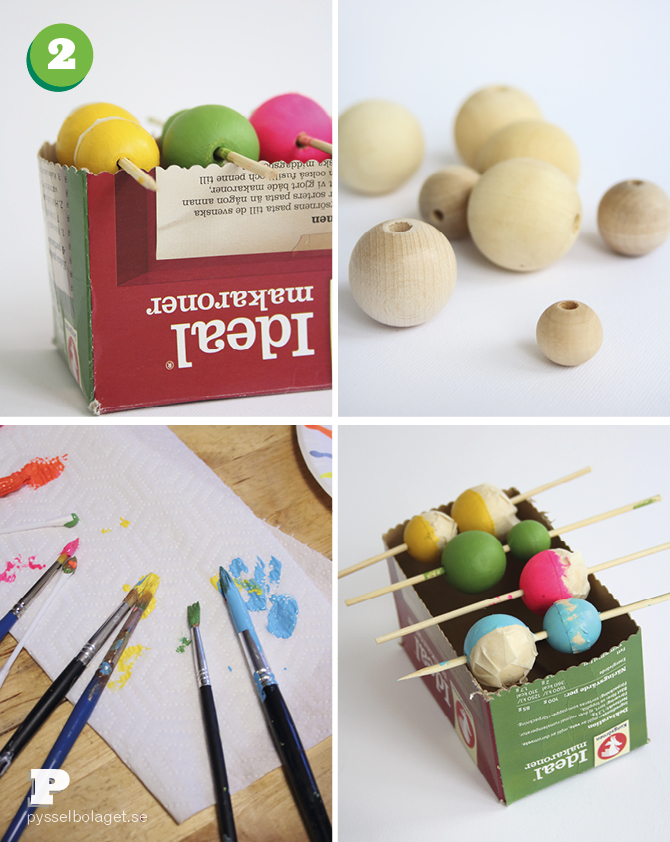 2. We let our beads dry on a little homemade drying rack. Smart, don't you think! Add a layer of varnish when the paint dries.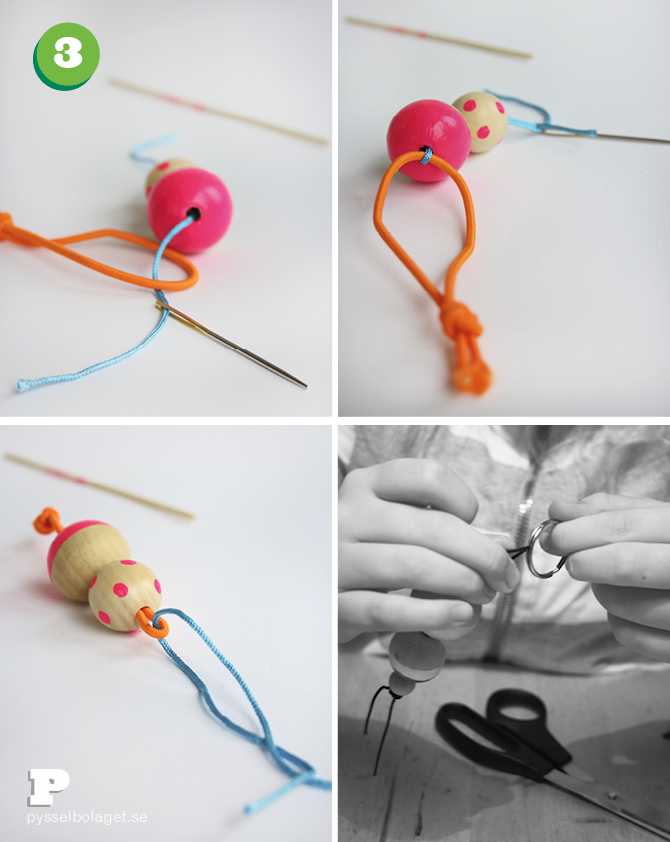 3. Last, thread the beads on to the elastic cord. Our cord is thick and it was difficult to thread the beads. By using a thinner thread we managed to trick the cord through the beads. Finish the keychains off with a metal ring.
You know you have had fun when you end ut with this many keychains!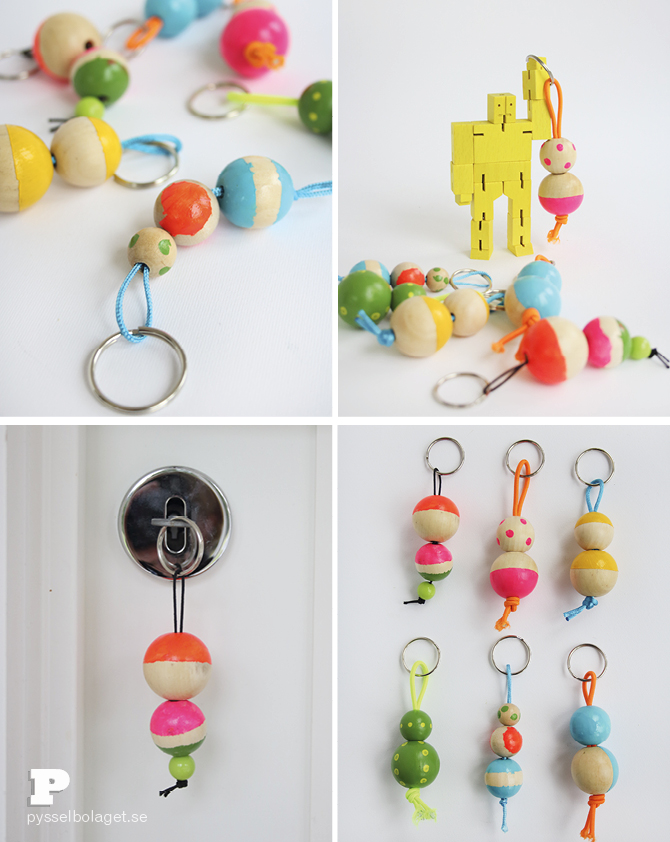 Everyone in the family can have their own cool keychains. Check out Helena's pretty keychains here. More painted wooden beads can be found at JenLovesKev, Curly Birds and Willowday.