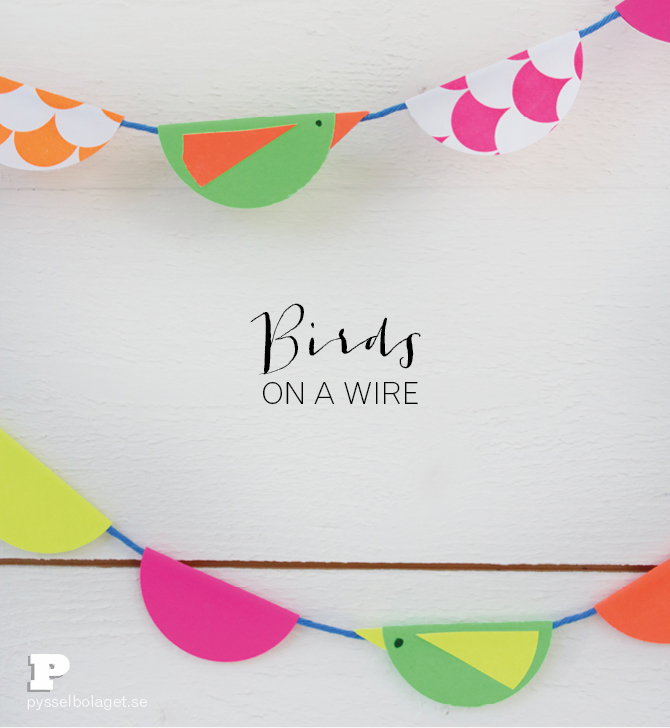 Those of you who follow us on Instagram may have seen Freja's redecorated calendar last week. She punched out circles of pretty papers and glued them to the front and back of her book. Leftover after the project was a whole bunch of colorful paper circles and I, as you might know, find it hard to throw stuff. Today, we turn the leftover colorful paper circles into birds on a wire, and let them decorate a branch from the garden.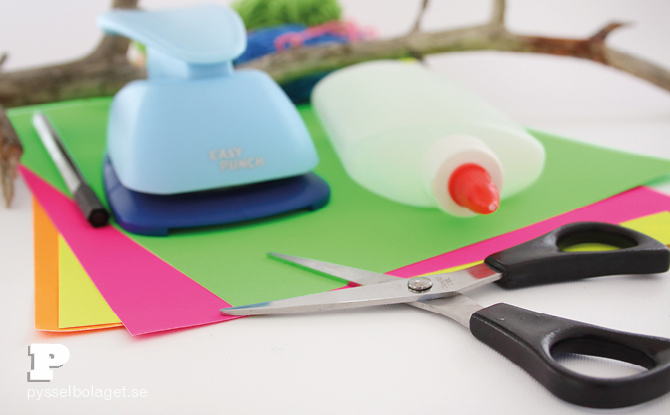 We have used colorful paper, a circle punch (you can of course cut circles with a scissor too), scissors, glue, yarn and a dry branch.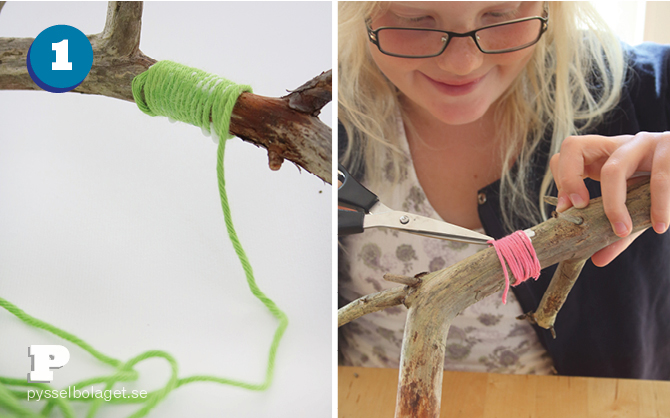 1. We begin by wrapped yarn around parts of the branch. Add glue to the part you want to decorate, and then wrap the yarn around it. Secure the end with a little extra glue.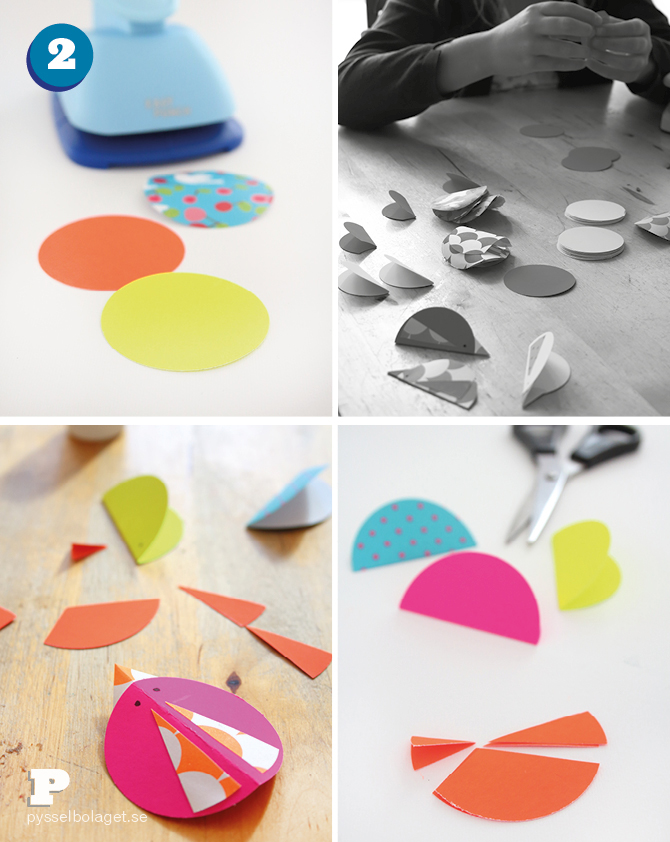 2. Now it's time to do something with the circles. We had some that were already punched out, but we needed to do some more. The circles gets folded in half and some of them we turn into birds. Wings and beak are cut from a circle in a different color and then glued on.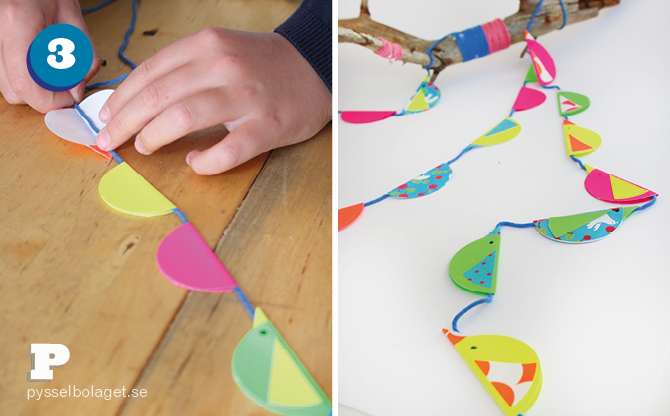 3. Finally, we glue the circles around a piece of yarn, with the birds placed at evenly between the regular circles.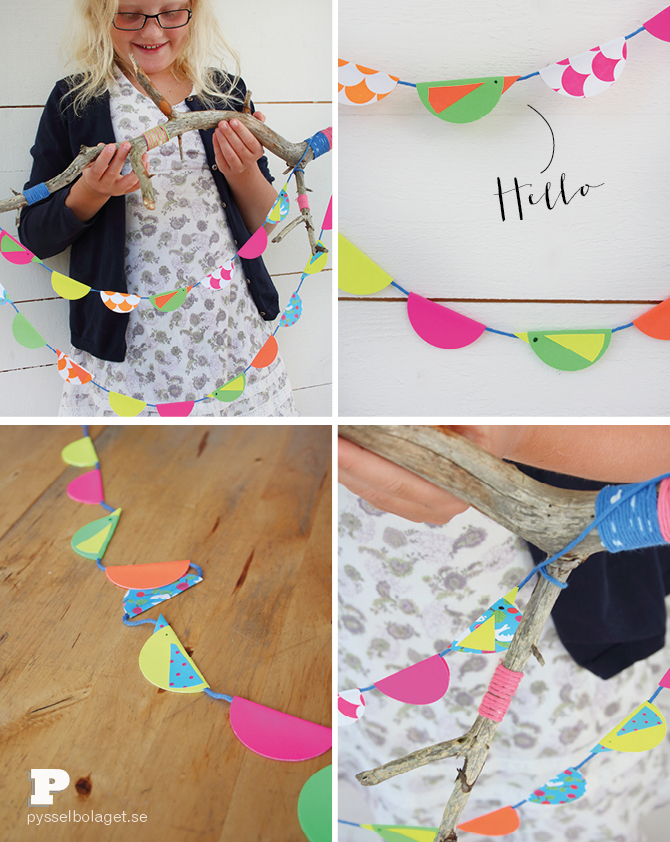 The yarn wire is then hung on the branch and the project is completed! A boring branch and some colorful circles is now a nice decoration to Freja's room.
The solid color papers are from the web shop Make&Create and the patterned from Rie Elise Larsen.