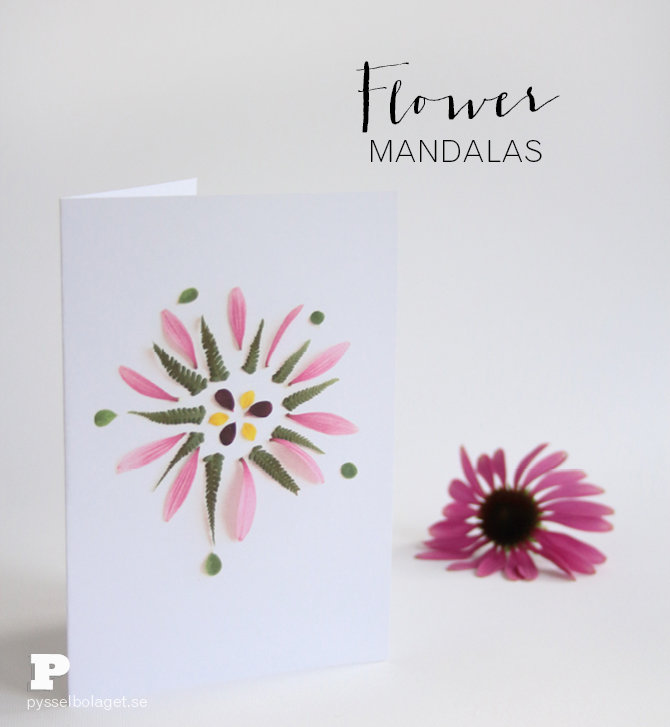 After an amazing summer autumn is now slowly creeping upon us. It's a bit chilly in the morning, it's a bit darker in the evening and the flowers in the garden begins to slowly wither. We decided to pick some of ours and made a mandala. By taking pictures of them our mandalas became beautiful cards to send to loved ones.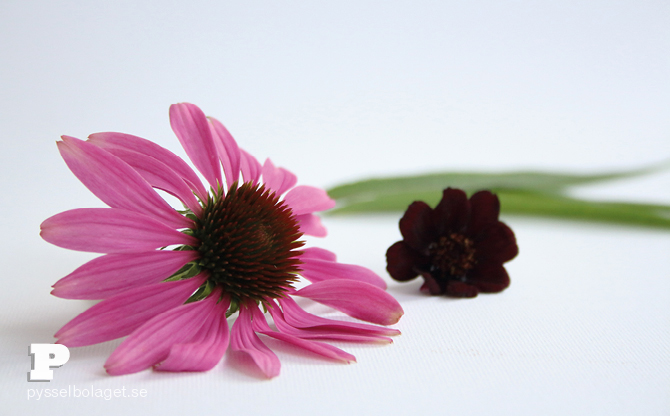 You need flowers, leaves and a white paper. If you like turn them into cards you also need access to a camera and a color printer.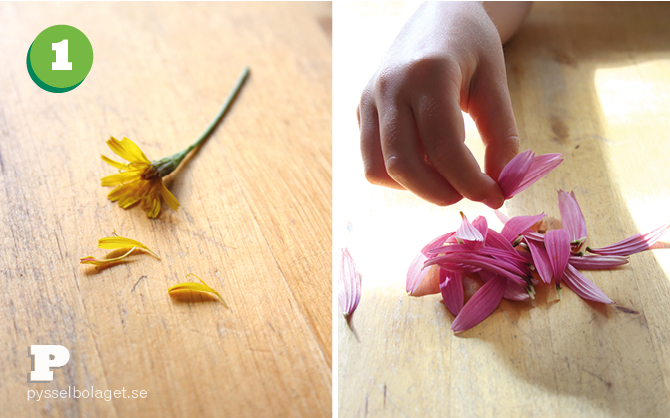 1. Begin by carefully picking the petals from the flowers.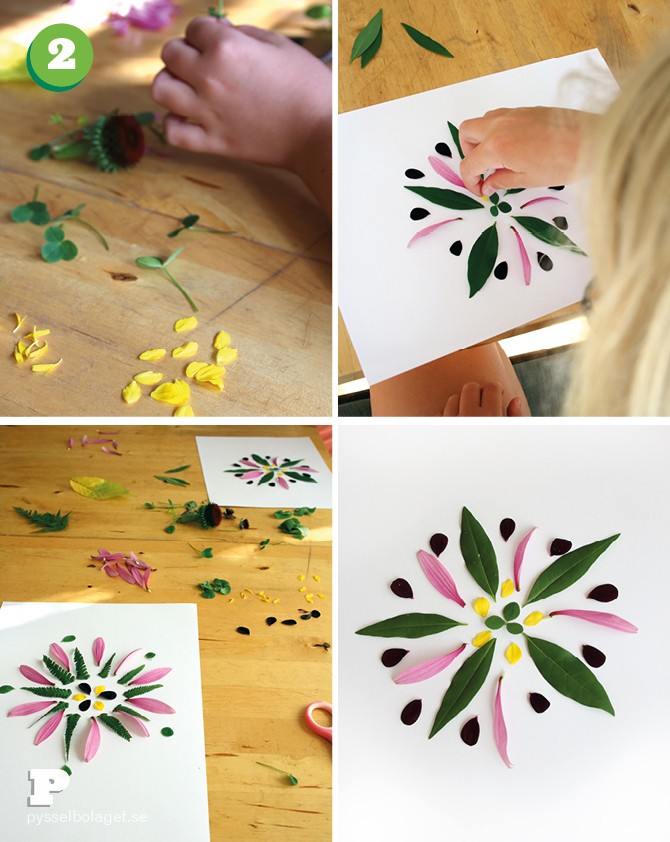 2. Then place the petals in patterns on a white sheet of paper. Move the leaves around until you are happy. Beautiful, don't you think!
You can of course enjoy your mandala as they are until the leaves wilted. Or do as we – take a picture of your mandalas and print them out as cards. Fun to make, fun at give away!
Need more floral inspiration? We follow Hanna Wendelbo on instagram – do the same!