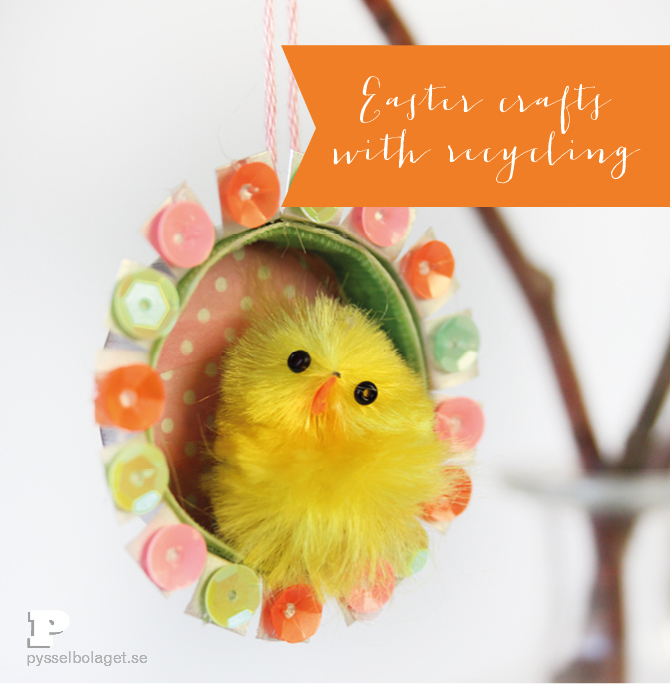 We have had so many party crafts lately we almost missed Easter. But just almost! Together with our friends Helena from Craft & Creativity and her daughter we'll show you how to make easter crafts using recycling.
For today's craft, you need the little metal cup from burnt out tealights and a pair of scissors. You also need things to decorate with, for example chickens, paper, sequins and glue and thread.
1. The cup from tealights is perfect to make crafts with. Rinse out the candle wax residue and the little metal thingy that holds the wick. Make sure to put all metal garbage in the recycling bin. The metal in the cups is so soft you can cut in it with a pair of scissors. Cut the edges to shape rays or leaves.
2. Now put the cups in the hands of your little creators. Our girls unleashed their creativity and their decorations contained both chicks and tiny plastic toys. Have a look around your house for unexpected craft supplies. Helena's daughter A also use stickers to decorate her easter crafts. Looks good, don't you think!
Our first easter craft this year is done. The colorful pendants hang like small works of art in our house. Visit Helenas blog for more pictures and ideas.