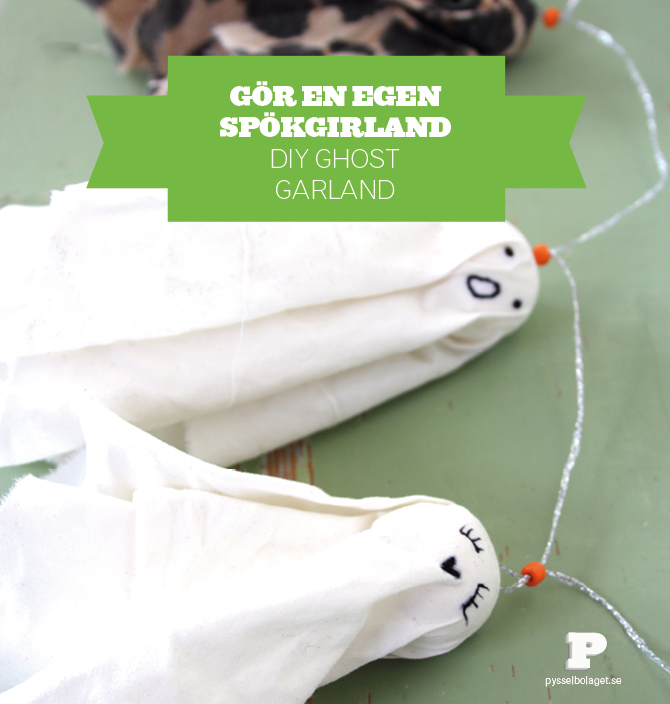 Även idag gör vi en variant på ett uppskattat och enkelt Halloweenpyssel från förra året.
———
Today we make a variation on a popular and easy Halloween craft from last year.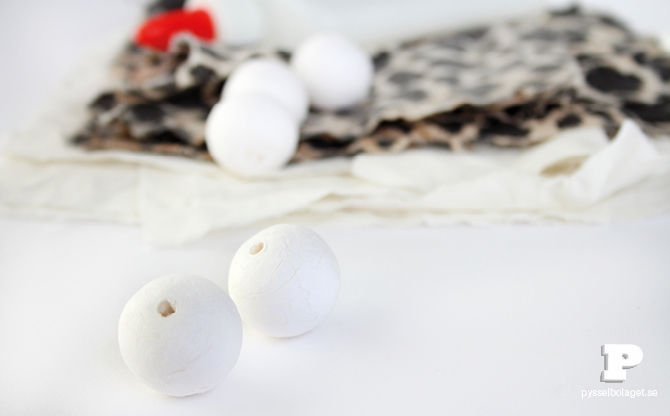 Ni behöver flörtkulor, tygbitar, klister, sax, pennor och en bit garn.
———
You need to cotton pulp balls, scraps of fabric, glue, scissors, pencils and a string of yarn.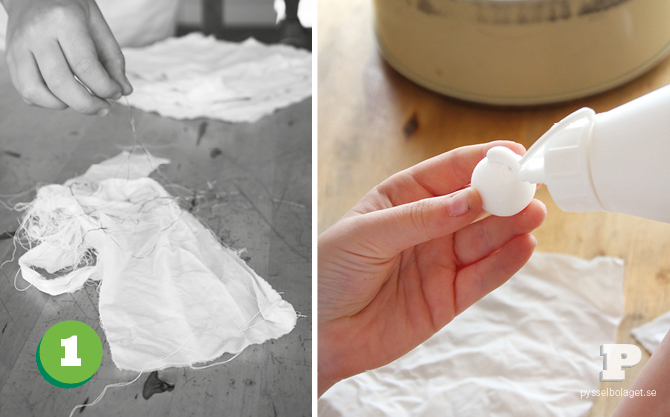 1. Börja med att klippa till tyget i cirka 15 x 15 cm stora fyrkanter. Vi har använt gamla lakan till våra spöken. Passande, eller hur. Stryk klister på toppen av flörtkulan…
———
1. Start by cutting the fabric into squares, about 15 x 15 cm. We use old sheets for our ghosts. Apply glue to the top of the cotton pulp ball…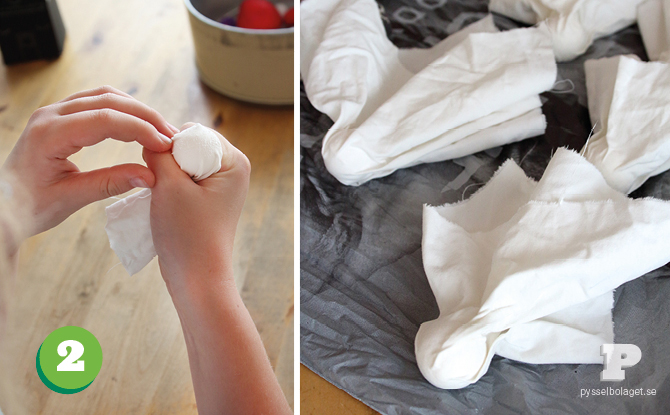 2. … lägg över tyget och tryck till. Låt spöket torka.
———
2. … and cover it with fabric. Let the ghost dry.
3. När klistret har torkat är det dags att måla på ögon och mun. Ni kan också klistra på knappar eller pärlor som ögon.
———
3. When the glue has dried, it's time to draw the eyes and mouth. You can also use buttons or beads for the eyes.
4. Våra spöken är färdiga. Fäst en bit garn eller tråd i huvudet på spöket och häng upp.
———
4. Our ghosts are now done. Attach a string of yarn or thread to the head of the ghost and hang them up.
De ser inte så skrämmande ut, eller hur! Vår spökgirland får hänga över sängen och vaka över oss när vi sover.
———
They are not scary, don't you think? Our ghost garland is now hanging over the bed and they're watch over us when we sleep.