Freja och jag har blivit inbjudan att delta i en tävling. Idag visar vi vad vi åstadkommit och vill ni hjälpa oss att vinna får ni gärna rösta på oss här.
———
Freja and I have been invited to participate in a competition. Today we show what we have accomplished and if you like to help us to win, please feel free to vote for us here.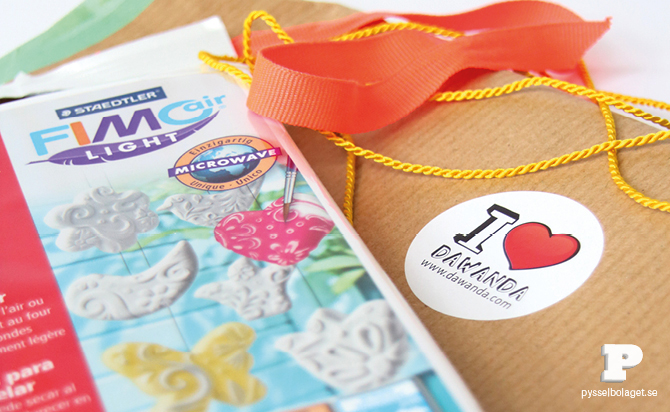 För några veckor sedan fick vi en förfrågan om vi ville vara med i en tävling initierad av den engelska plattformen DaWanda. Tävlingen gick ut på att skapa något av det material DaWanda skickade ut. Till vår stora lycka visade det sig vara en underbar och papperslätt lera.
———
A few weeks ago we received an e mail asking if we wanted to participate in a competition initiated by the English platform DaWanda. The contest was to create something of a material sent out by DaWanda. To our great happiness, it turned out to be a wonderful and light polymer clay.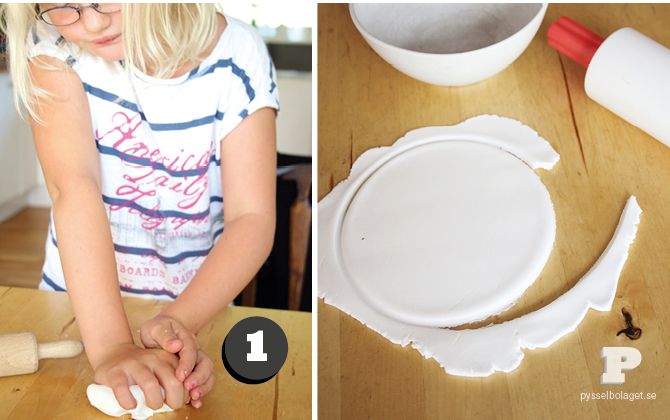 1. Leran visade sig vara lätt att jobba med och vi kom snabbt fram till att vi ville göra var sitt smyckesfat.
———
1. The clay turned out to be very easy to work with and we quickly agreed we wanted to do a jewelry tray each.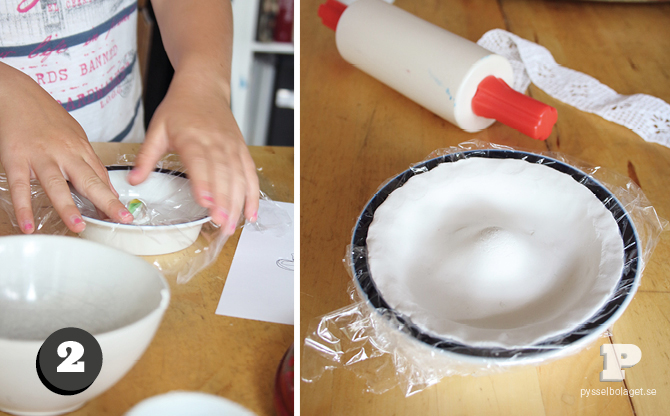 2. Leran kan lufttorkas och för att ge fatet en upphöjning i mitten la vi en kula på en tallrik, som vi sedan täckte med plast.
———
2. The clay can be air-dried and to give the trays a ridge in middle, we put a marble on a plate, which we then covered with plastic.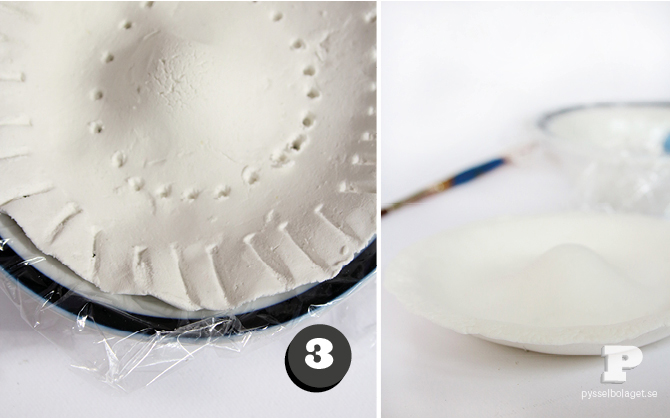 3. Freja dekorerade sitt fat med mönster och sen fick våra fat torka.
———
3. Freja decorated her tray with patterns before they were left to dry.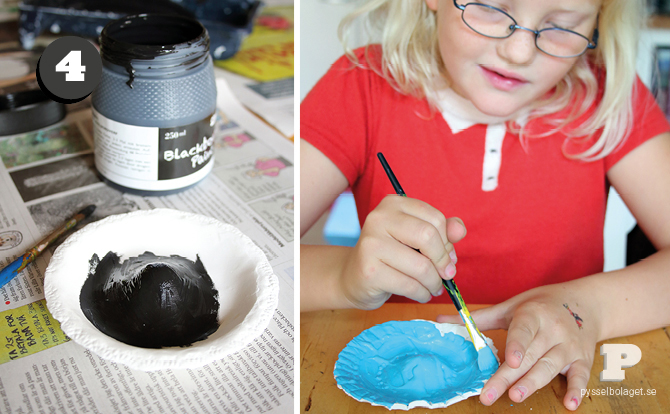 4. När det var dags för färg målade Freja sitt fat i favoritfärgen turkos.  Hon fick även hjälpa mig hitta en färg och valet föll på griffeltavelfärg, ett val jag är mycket nöjd med.
———
4. When it was time to choose colors Freja picked her favorite color turquoise. She also helped me find a color and the choice fell on blackboard paint, a choice I am very pleased with.
Hoppas att ni gillar våra smyckesfat. Vill ni hjälpa oss att vinna DaWandas tävling, gilla vår bild här!
———
Hope you like our jewelry trays. Would you like to help us win the DaWanda contest, like our picture here!