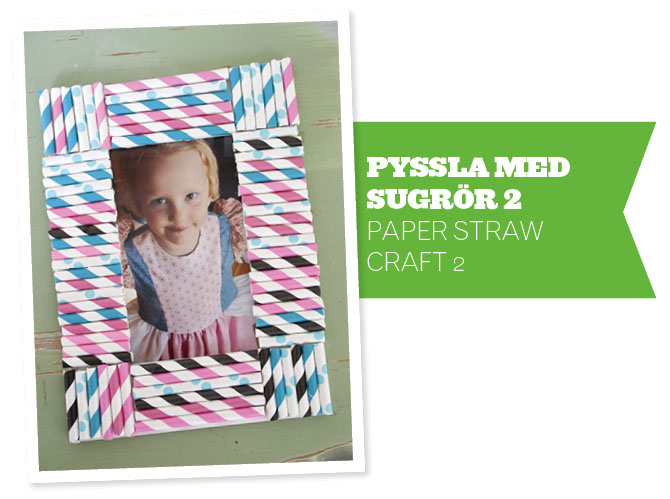 I vårt förra inlägg gjorde vi en fin namnskylt av sugrör. Idag gör vi ramar av samma material. / In our last post, we did a name plate of paper straws. Today we make frames in the same material.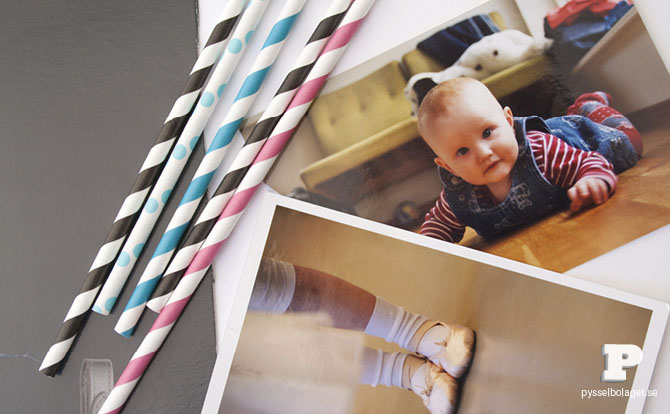 Ni behöver sugrör i papper eller plast, kartong, klister, sax och foton. / You need straws in paper or plastic, cardboard, glue, scissors, and photos.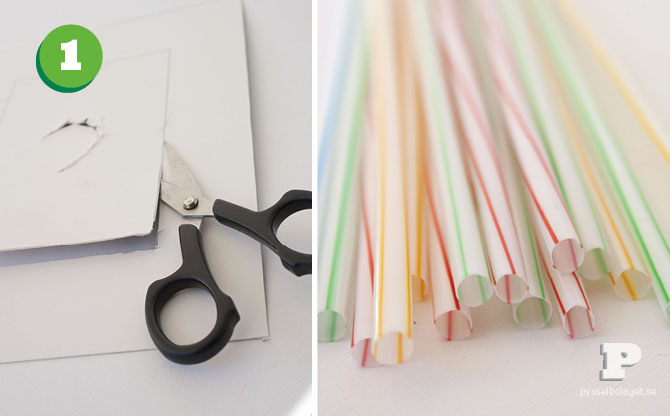 1. Klipp till en ram av kartongen. Vi har använt kartong från en presentförpackning. Tänk på att innerkanten på ramen ska vara lite mindre än ytterkanten på fotot, så att fotot går att fästa på baksidan av ramen. Den här gången har vi även använt sugrör i plast. / Cut a frame out of the cardboard. We have used cardboard from a gift box. Remember that the inner edge of the frame should be slightly smaller than the outer edge of the photo, so the photo can be attached to the back of the frame. This time, we have also used the straws in plastic.
2. Klipp sedan till bitar av sugrören så att de passar på ramen och klistra på dem. / Then cut the straws in lengths to fit the frame and paste them on to the cardboard frame.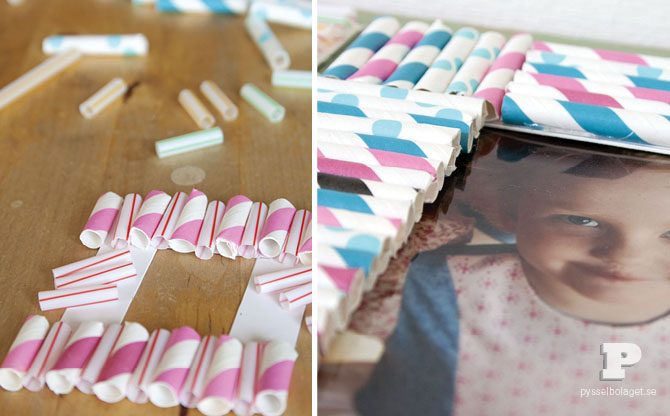 Man kan lägga sugrören lite som man vill. De kan bilda mönster. / You can place the straws any way you like. They can form patterns.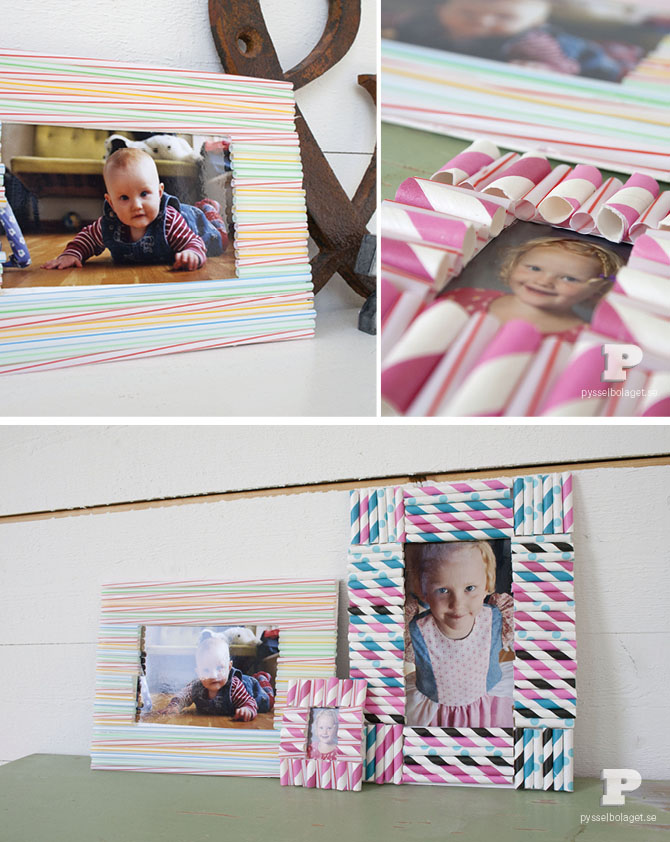 Att göra ramar är ett billigt sätt att visa upp sina foton. Visst blev de fina! / Making frames is an inexpensive way to show off your photos. They turned out great, don't you think!