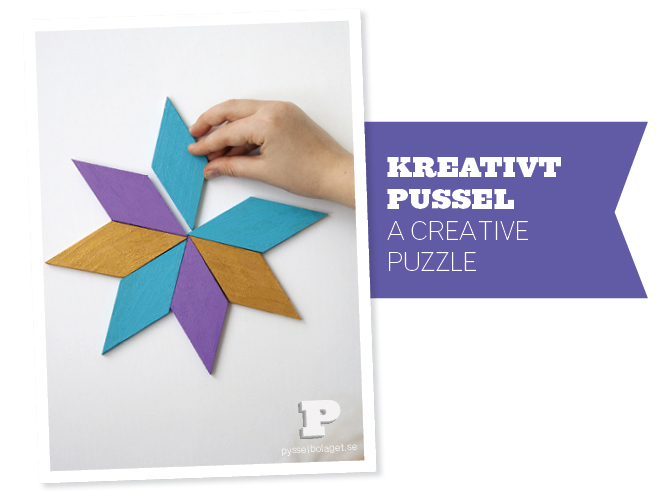 Har ni hört talas om den tyska designbyrån Snug? Bland deras fantastiska produkter finns ett magnetpussel "så att du kan göra ett nytt konstverk varje dag"! Inspirerade av dem gör vi idag ett liknade pussel, men i trä. / Have you heard of the German design agency Snug? Among their great products is a magnetic puzzle " so you can create your own new piece of art every day "! Inspired by them we'll make a similar puzzle today, but in wood.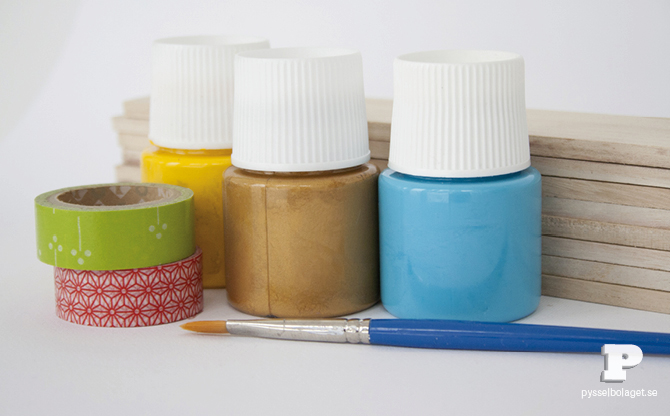 Ni behöver tunna trälister, vi köpte våra här, såg, hobbyfärg och pensel. Ni kan också använda washitejp att dekorera med. / You need wooden strips, we got our from here, saw, hobby paint and brush. You can also use washi tape to decorate with.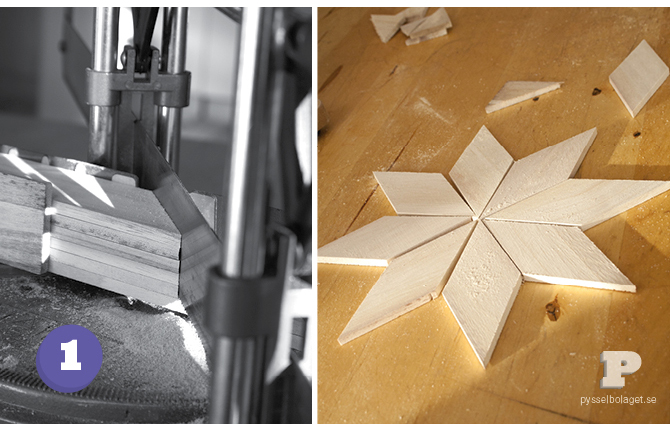 1. Börja med att såga till bitarna. Vi sågade våra i diamantform eftersom vi älskar idén från Snug. / Start by sawing the strips into pieces. We chose a diamond shape because we love the Snug puzzle.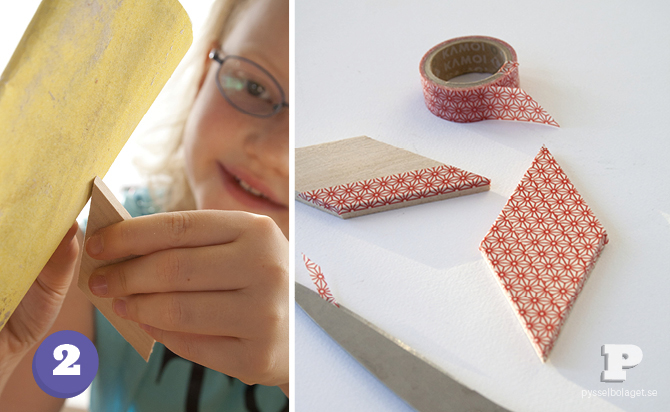 2. Sandpappra kanterna om det behövs. Några av bitarna dekorerade vi med washitejp. För att tejpen ska hålla för lek rekommenderar vi ett lager lack av någon typ. / We decorated some of the pieces with washitejp. To make the washitape durable for play, we recommend a coat varnish.
3. De övriga bitarna har vi målat med hobbyfärg. Så fort färgen är torr är det bara att börja skapa. / The other pieces we painted with hobby paint. Once the paint is dry, it is time to start building.
Gör stjärnor eller… / Make stars or …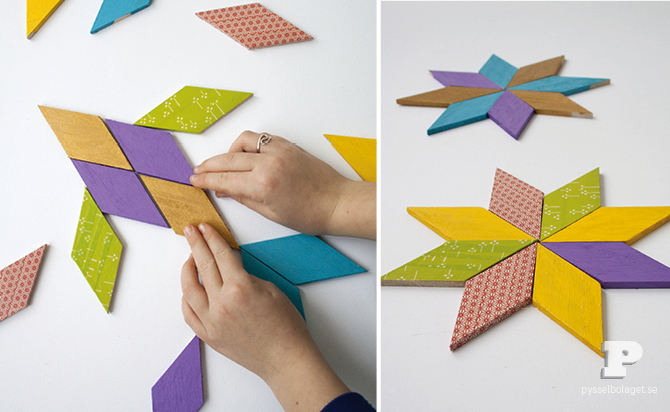 … en fisk! Freja har gjort hjärtan, olika stjärnor och skrivit sitt namn. Vad bygger ni? / … a fish! Freya has made hearts, different stars  and written her name. What will you make?