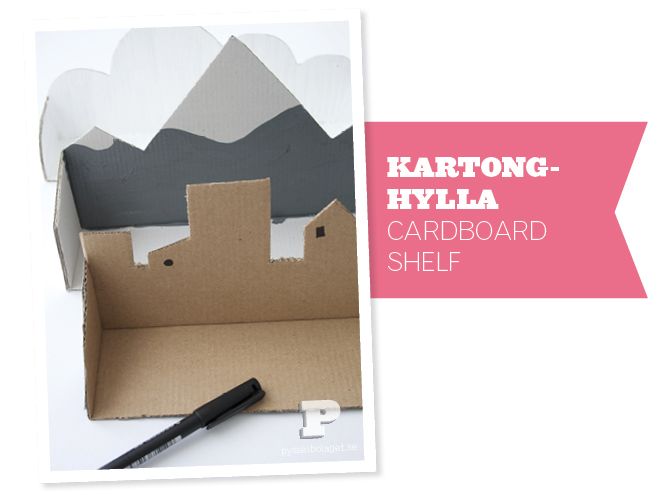 Under en kväll på Pinterest blev vi så inspirerade av det här dioramat. Freja har länge saknat en hylla till sina småsaker och vi bestämde oss för att göra en kombo – diorama och hylla i ett! Eftersom hyllorna bara ska användas till lätta saker, och vi ville komma igång på en gång, gjorde vi dem i kartong.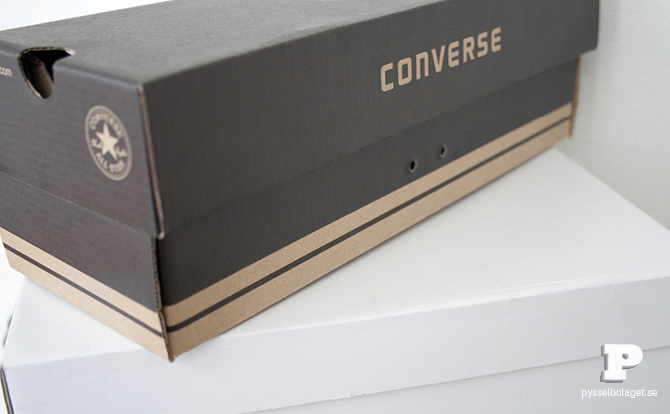 Ni behöver tjock kartong, vi har använt skokartonger. Ni behöver också en sax, penna, klister och hobbyfärg.
1. Rita för ut ett motiv på det som ska bli ryggen på hyllan. Klipp ut ryggen men spara flärparna på sidan och det som ska bli själva hyllplanet.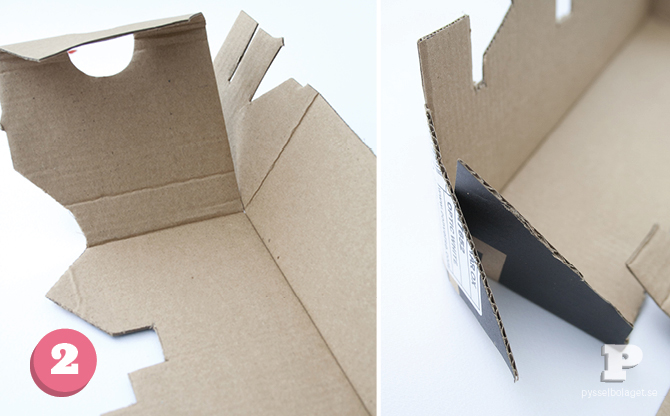 2. Klipp sedan till flärparna och, om de inte redan sitter ihop, klistra ihop dem så att ni får en rygg och ett hyllplan. Se till att hyllplanen inte är för breda. Våra är 7 cm, gör ni dem bredare är det risk för att hyllan kommer att hänga som en hängmatta.
3. Nu är det dags för dekor. Freja har valt att göra ett berg…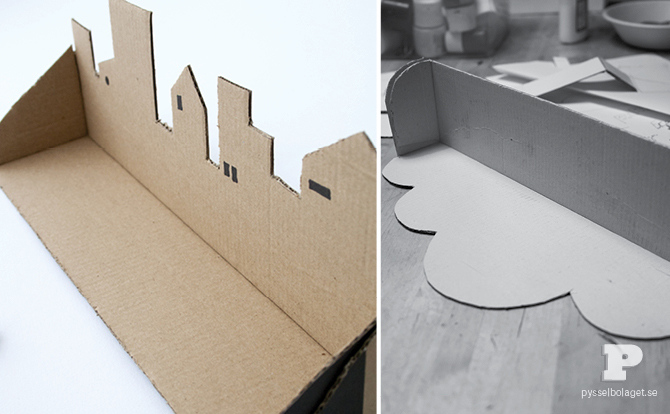 … jag har gjort en siluett och ett moln.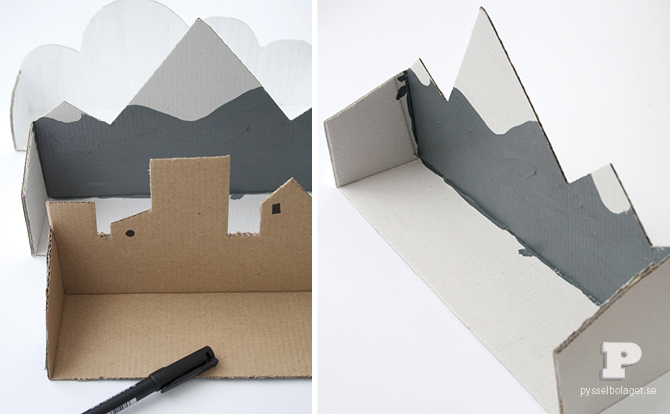 Alla våra hyllor är dekorerade och klara. Eftersom jag målade hela molnet blev den hyllan lite sned. Det bästa är nog att bara måla delar av kartongen, som Freja gjorde, eller använda papper eller washitejp att dekorera med.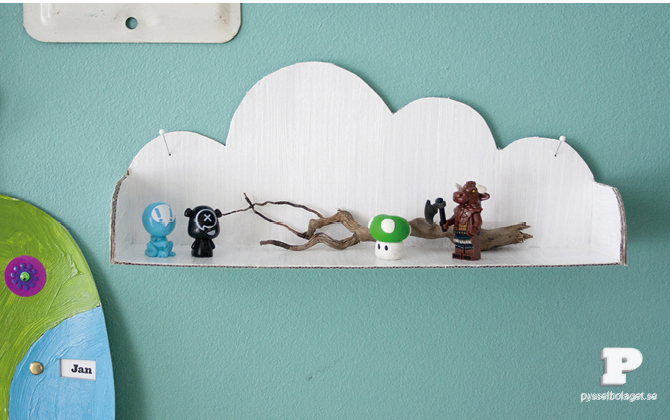 Hyllorna förstås att hänga upp, men tänk på att inte ställa på för tunga saker.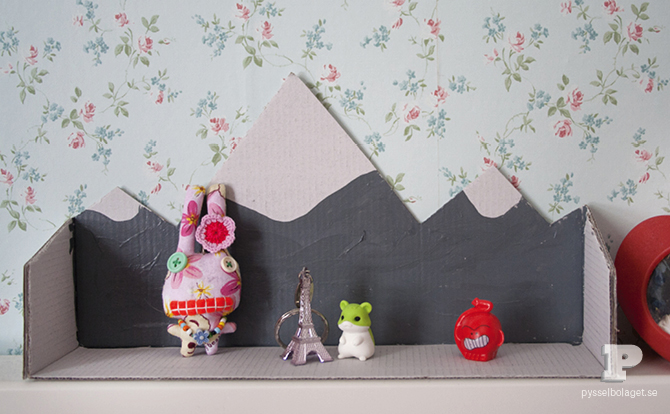 Frejas bergskedja "in action".
Freja is in need of a new trinket shelf and this diorama triggered our imagination! Since the shelves will be used for small and light things only, and we wanted to get started right away, we made them in cardboard.
You need thick cardboard, we have used shoe boxes. You will also need a pair of scissors, pencil, glue and craft paint.
1. Draw out a design on the back panel of the shelf. Cut out your design but save the side panels and the bottom panel.
2. Cut the side panels to a shape of your choise and paste them together. You should now have a shelf with a designed back. The shelves should not be too wide, ours is 7 cm. If you're doing them wider they might sag.
3. Now is the time to decorate. Freja has chosen a mountain scene and I've made a skyline and a cloud.
All our shelves are now decorated. I painted the entire cloud and because of that my shelf became a bit skewed. The best thing is probably to just paint parts of the shelf, as Freja did, or use paper or washitejp to decorate with.