Hello Halloween lovers and welcome to day 5 of Sew a Softie for Halloween blog hop! We have made a Halloween Sleeping Masks tutorial for you today, a sleepy ghost and an even sleepier cat. Finding Halloween a bit scary? Don't worry, we made our Halloween Sleeping Masks sweet and kind. Since the blog hop is international this tutorial will be in english.
Sew a Softie is in an initiative founded by Trixi at Coloured Buttons to show adults and kids that sewing is easy, fun and doable. I love it! Encouraging parents and kids to make things together is the reason why I started Pysselbolaget with my daughter Freja to begin with. You can read more about the Sew a Softie for Halloween blog hop and how you can participate after the tutorial. Now we are excited to share our project!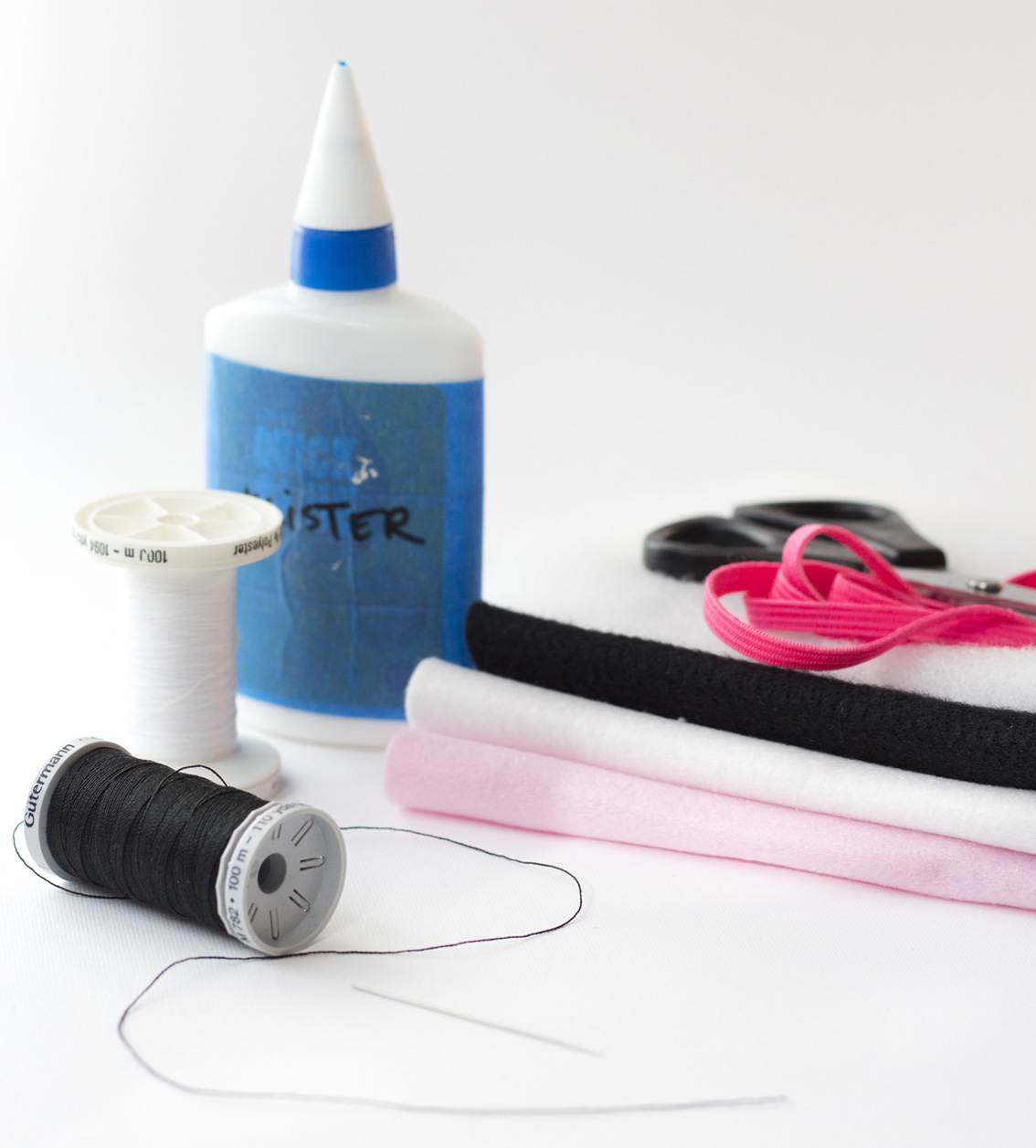 You need
white, black and pink felt
a needle
black and white thread
pins
elastic bands
fibre fill
a pair of scissors 
and craft glue
You also need to download and print out the templates.
Cut out the templates first.
Then cut out 2 white felt bases for the sleepy ghost and 2 black felt bases for the cat.  
Cut out eyes, a nose and cheeks in felt as well. 
Also cut 1 base for each mask in fibre fill. The fibre fill should be in the same shape as the front and back base, but a tiny bit smaller.
Attach the small parts, like eyes, nose and cheeks, on the front piece with craft glue and let them dry.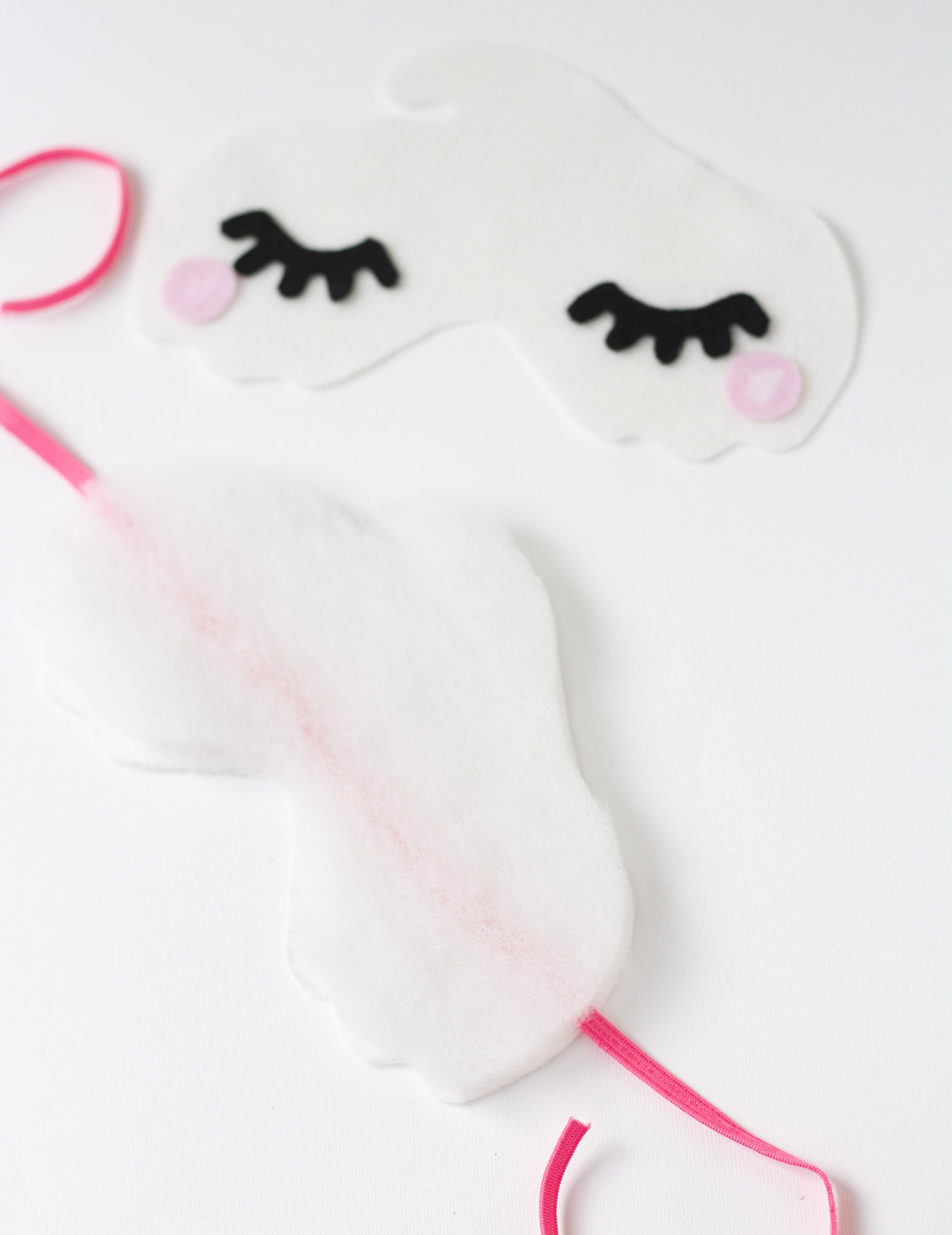 Now place the parts in a pile, back piece first, then the elastic band, the fibre fill and the front piece on top.
Put a pair of pins through all layers and sew the parts together. We use the simplest possible stitches.
Tie the ends of the elastic band together and the sleeping mask is ready to use.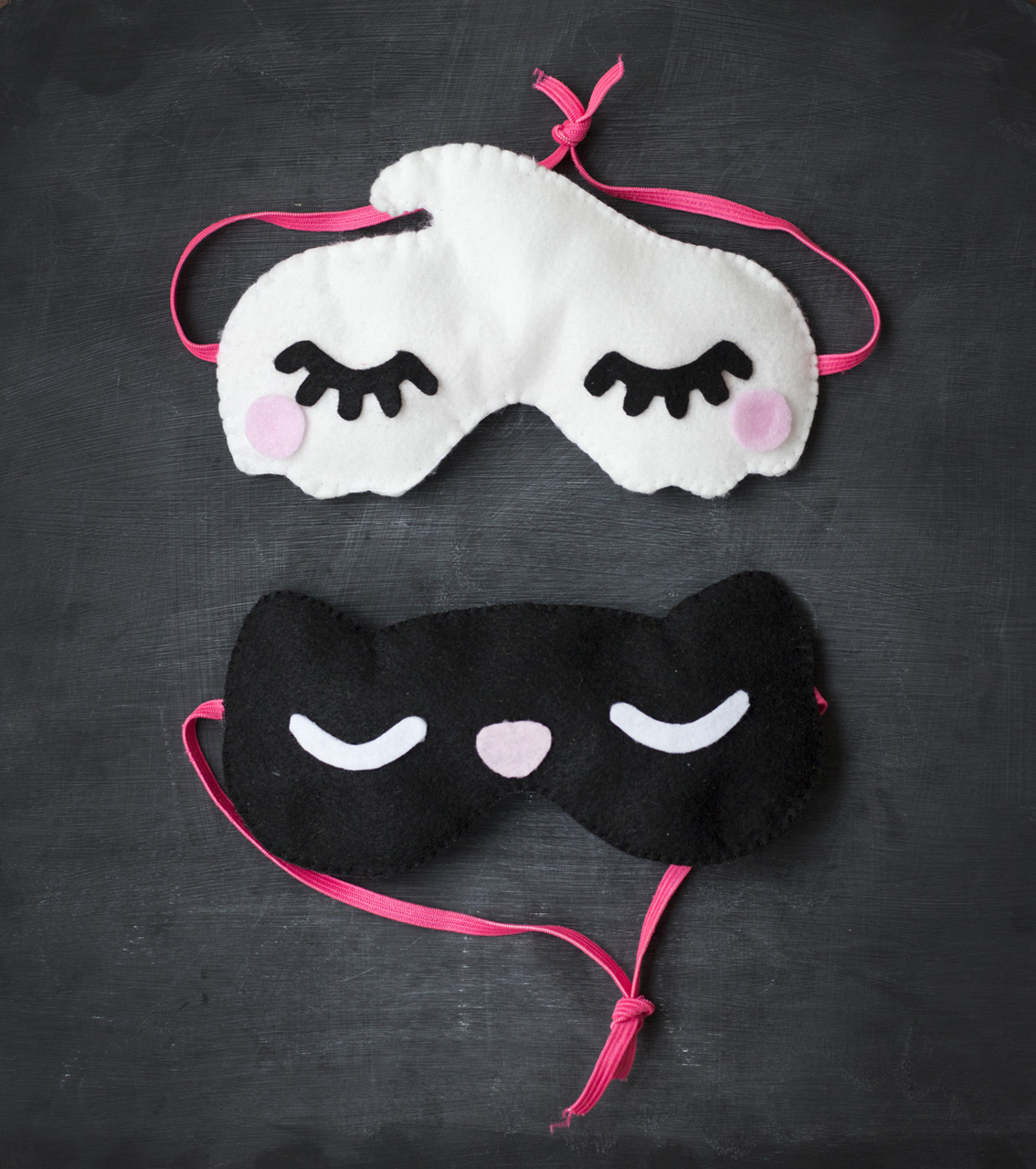 We have made sleeping masks before, but they are really worn out by now. I'm not a heavy use of sleeping masks myself, but Freja uses hers every night. It was about time she got some new ones. I hope you'll find them useful as well.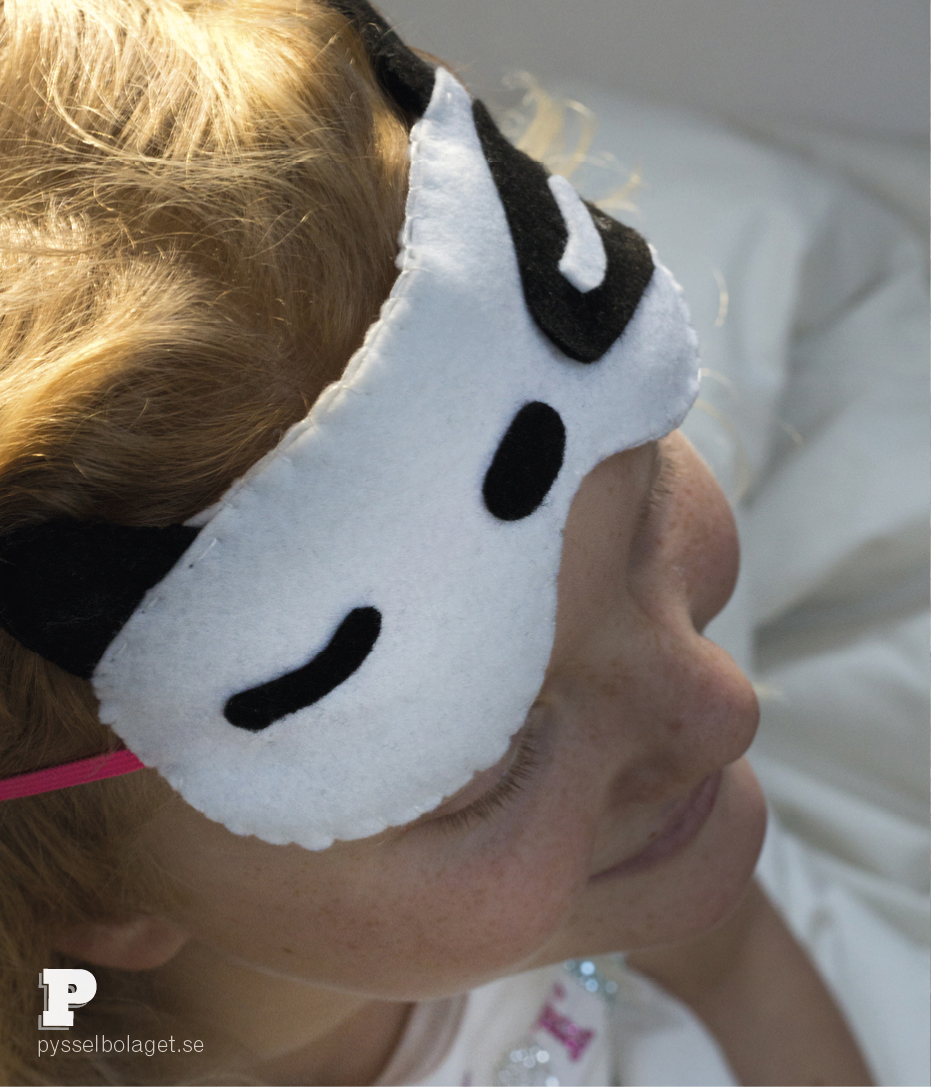 The Sew a Softie for Halloween blog hop continues for weeks to come! If you like to try our tutorial or one of the other free tutorials in the hop, tag you creations with #sewasoftie so that we can see what you made. If you want to see more Sew a Softie tutorials check out the Coloured Button facebook page or visit the many bloggers participating in the blog hop:
Thank you for stepping by our blog today! Join us on Facebook or Instagram if you like more from us, and please let us know what you think of our craft projects – or just say hello!