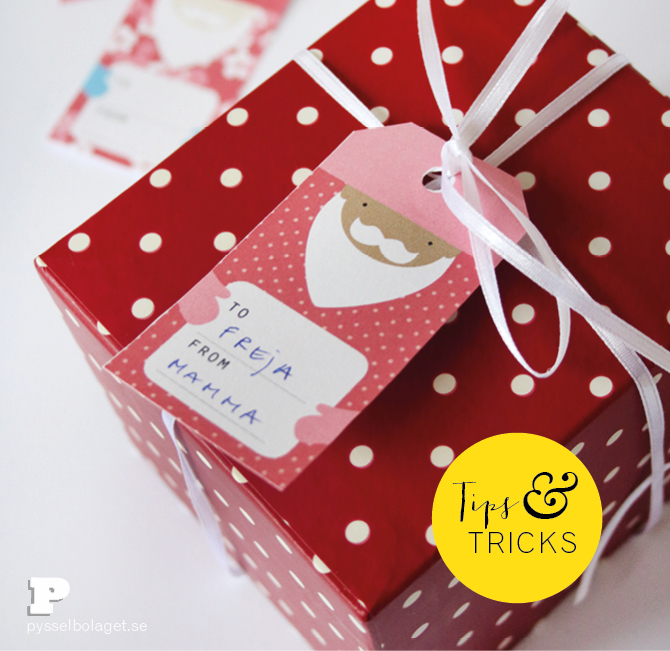 I rather give Christmas gifts made by talented small business owners than mass produced items from a large retail chain. Please let me introduce a few small business owners to you that I like. Most of them are Swedish and their products can only be purchased in Sweden, but maybe the list can give you some Christmas gift ideas still.
First up is Sofia Brolin from the blog Hildas Hem. She also runs two online shops with personalized prints – Barntavlor.se and Hilda of Sweden. The prints are made by Sofia with text of your own choice.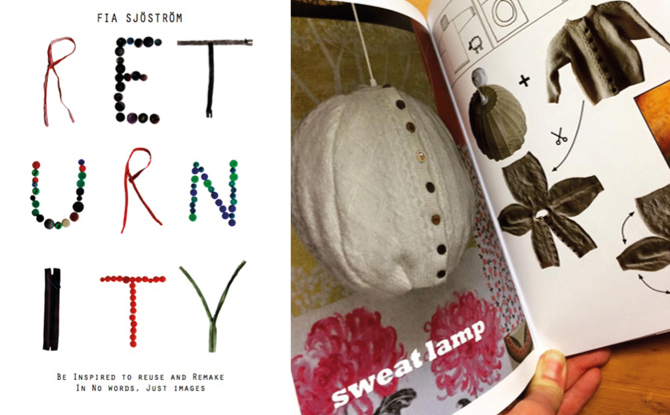 Fia at Returnity  se is a recycling wiz. Her book Returnity contains 35 textile recycling projects with step-by-step instructions. The book contains no text – just image – no translation needed! Read more about Fia here.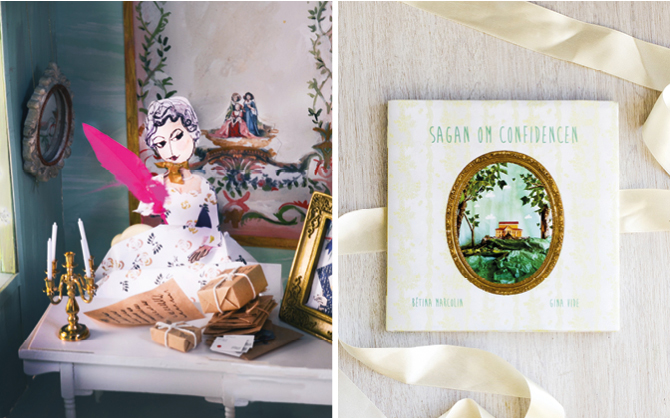 Gina, from the blog Willowday has designed the book "Sagan on Confidencen" (The story about Confidencen). The book tells the exciting story of the royals and the events at Ulriksdal Palace Theatre. Gina has created the most fabulous miniatures of rooms and people for the book to illustrate the story. Read more about the book here.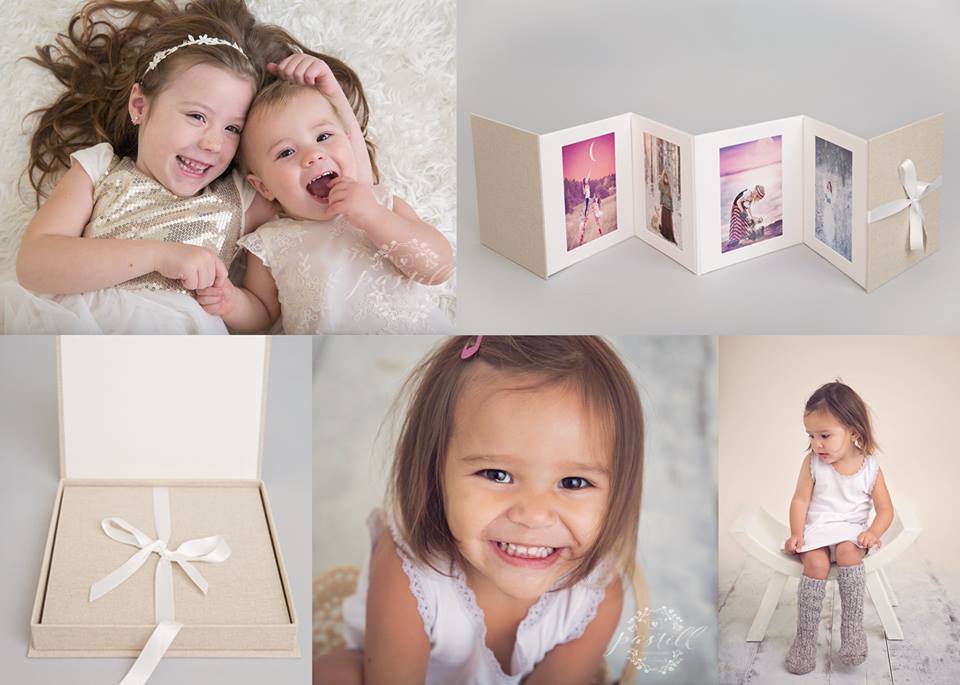 Malin at Pastill work as a photographer for kids and newborns. Give a gift certificate to someone who is expecting, or perhaps for yourself! Check out Pastill foto for more darling photos.
Annika, aka Fröken Skogsbär, products are all made from vintage fabrics and each piece is unique. There are rarely two similar purses, toilet bags, or baby blankets. Visit the blog for news, retro fabrics and fleamarket love. Visit the shop for Christmas gifts out of the ordinary.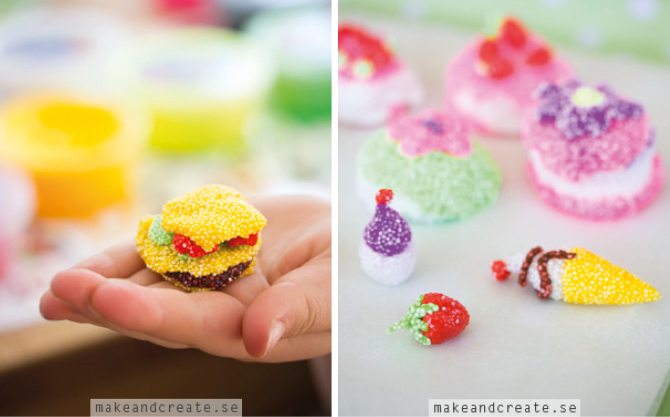 I love giving art and craft supplies. From Helena, Craft & Creativity and the shop Make & Create, I get Foam and Silk Clay, a clay that dries well and come in beautiful colors. The clay is easy to work with and works well for children of many different ages. More on Foam Clay, Silk Clay and other craft products can be found here.
From Lina at Lina by the bay you can order driftwood art with a message of your choise. Lina is also Kalasmakerskan and like the fairy godmother she transforms any party into something special.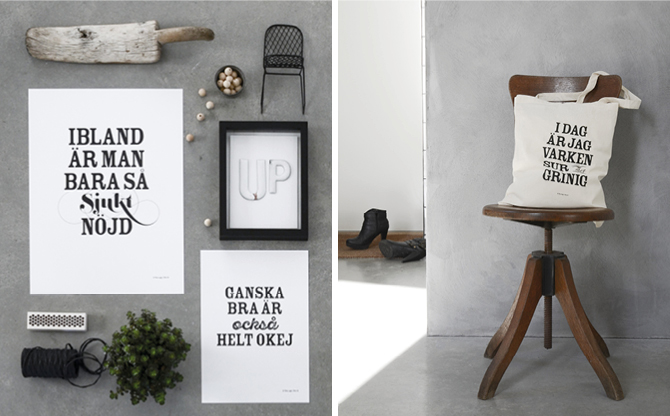 Last but not least, I'd like to recommend on my own shop! Bra sagt, mrs K is an online store for prints with quotes in Swedish. The quotes are things I, my friends and the children have said.
There are of course plenty of wonderful, unique and amazing small businesses in Sweden but this is my selection. I hope you found it inspiring!
All images belong to respective blogger and / or store.