I love books, all kinds of books, but most of all craft books. Today we'll take a look at a book about sewing.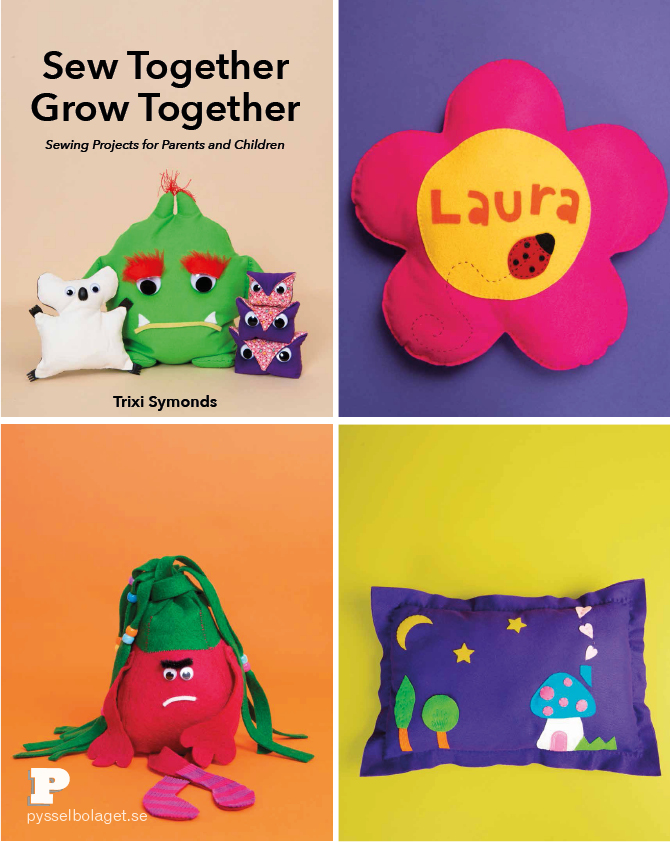 The book is Sew Together – Grow Together, Sewing Projects for Parents and Children, by australian Trixi Symonds. Trixi has been running sewing workshops for children for more than 20 years and the book came about after the kid's parents expressed a desire to learn to sew with their children. Many of us are a little afraid to pick up fabric and thread, but Trixi shows that sewing doesn't have to be difficult.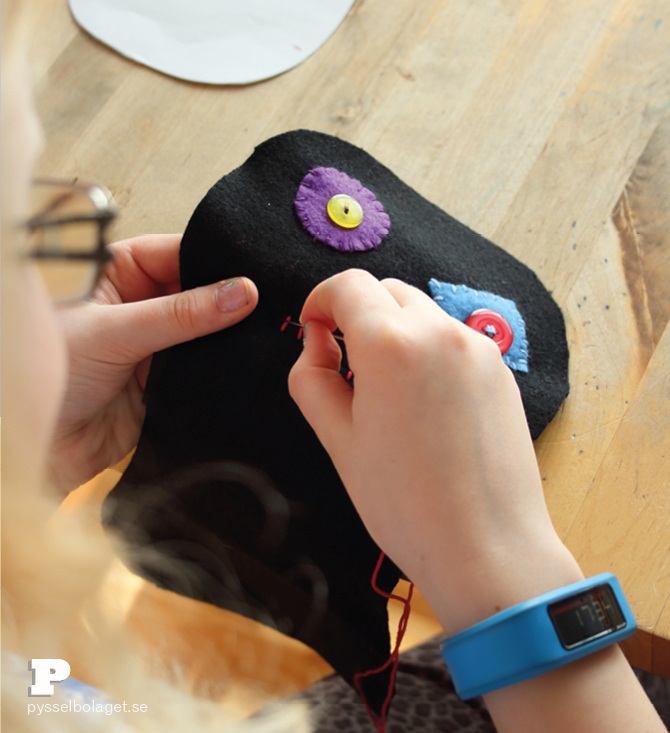 The book contains 20 different colorful projects. Together we decided to give the Triplets a try! Trixi guides us through the steps with a experienced and gentle hand. You can tell she's had a held a workshop or two. The instructions are thorough and she covers everything, from how to thread a needle to how to turn and fill our masterpieces. All the stitches needed are also carefully described. The projects are simple enough to handle without running out of patience and many of her creatures are so lovely that you immediately want to make your own.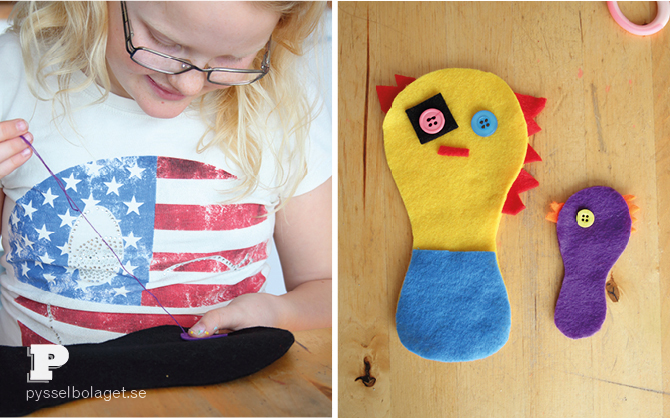 Although Freja and I are crafting a lot, we haven't done much sewing together. We both run out of patience if things doesn't go our way at once, and we are often pressed for time. I didn't think Freja would enjoy sewing, but after having made a project from Trixi's book, I can say I was wrong. We both found sewing to be fun and that the result was amazing. The project contained all the things we like; the joy of choosing colors, it quickly became something nice and we got to work together.
For me it's important that the projects we do together gives us something. When we makes something we now how to, like Hama bead projects, we get an opportunity to talk about things we wouldn't otherwise have time to talk about. When we learn something new, it's especially important that the project has the possibility to turn out well. It needs to be easy and fun, so that you work up a confidence and that moment will be fun to remember. Trixi's Triplets is a good example of a project like that. Although we cut the wrong piece once and got knots on the thread the triplets turned out wonderfully. And we had a great time together.
Would you like to sew together? Sew Together – Grow Together by Trixi Symonds is available as hardcopy at Etsy and ebook at Amazon. Why not give it a try!